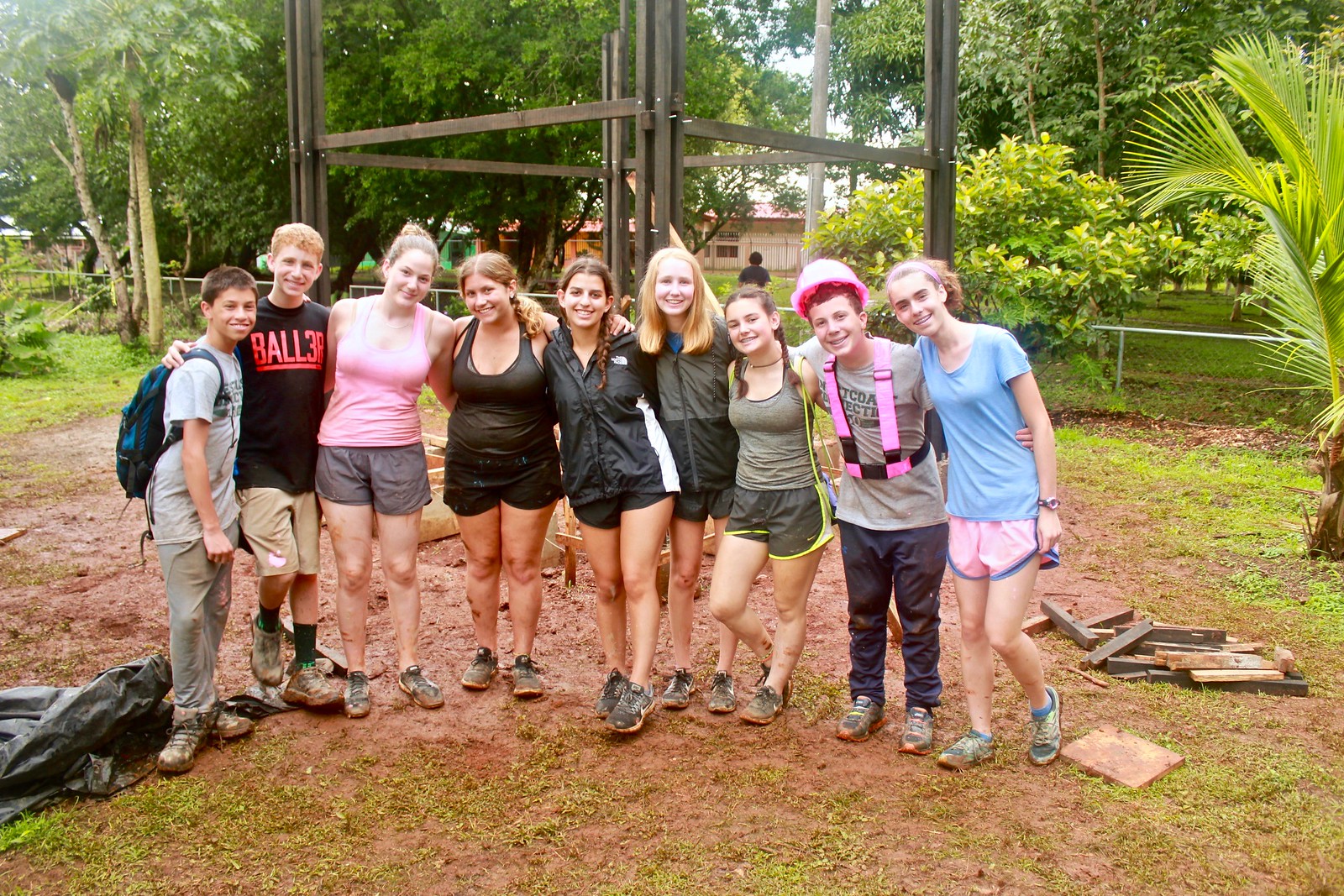 After balancing hard work and beach time in Flamingo, it was time to travel back to San Jose (Central Valley). On our travel day, we stopped at Café Britt for a tour of their coffee farm, which brought back memories of our time volunteering with Life Monteverde, which is another sustainable coffee farm. The tour was better than we expected since our tour guides made many amusing jokes during their presentations that made us laugh, and the best part of the tour was at the end when one of our trip members volunteered to go on stage and present various types of coffee to the rest of the gathered audience! All of our group members were cheering him on as he offered us his insightful thoughts about the coffee he was tasting. After that, we all had the opportunity to taste a variety of coffee flavors and chocolates!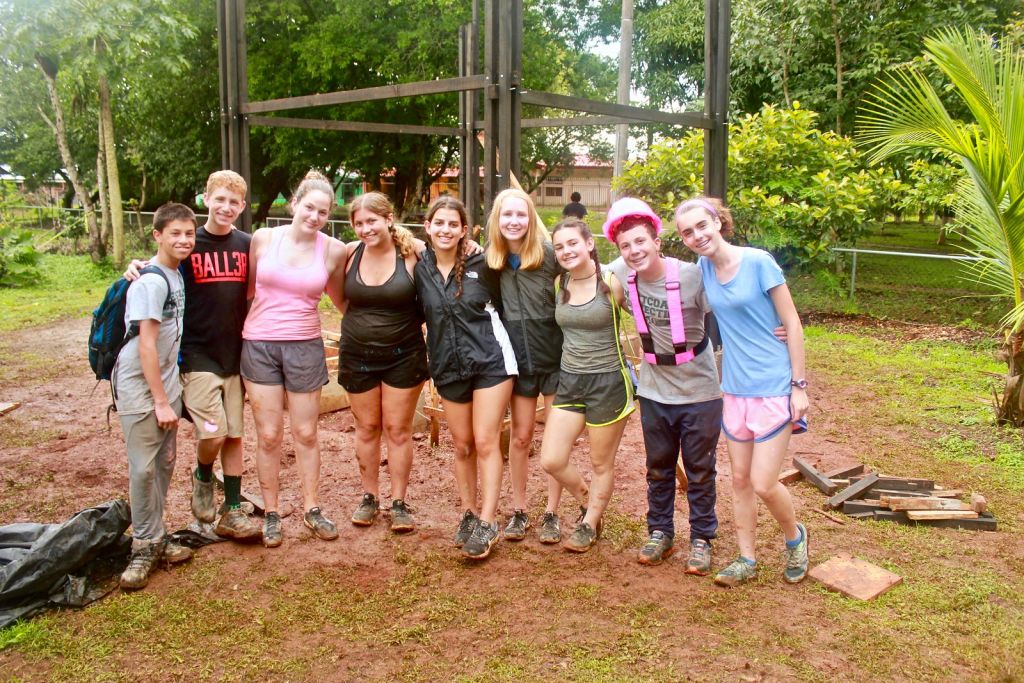 Later that evening, the adventure kept going as our trip went to play mini-golf at a course that contains 18 challenging holes. It was fun competing with each other in groups to see who would score the best, but, in the end, we all learned that we need to practice a little more. Nevertheless, it was an entertaining time! We then had an early night, considering the following day was going to be our first day of service running a sports camp for children in La Carpio.
Our group loved volunteering at the local park with the children in La Carpio, where we played soccer and football, swam in the pool, and so much more. It was wonderful to see our members try to teach the children to swim,or playing games of tag in the pool, or just having full Spanish conversations! Each and every one of them made an incredible difference in the life of the children with whom they played and mentored over the days we volunteered.
We ended our time in San Jose with a Latin dance lesson. We were all learning to dance merengue and move our hips, which was wonderful and  entertaining to watch as everyone tried to get into the Latin rhythm. It's clear that dancing to Latin music is a true workout!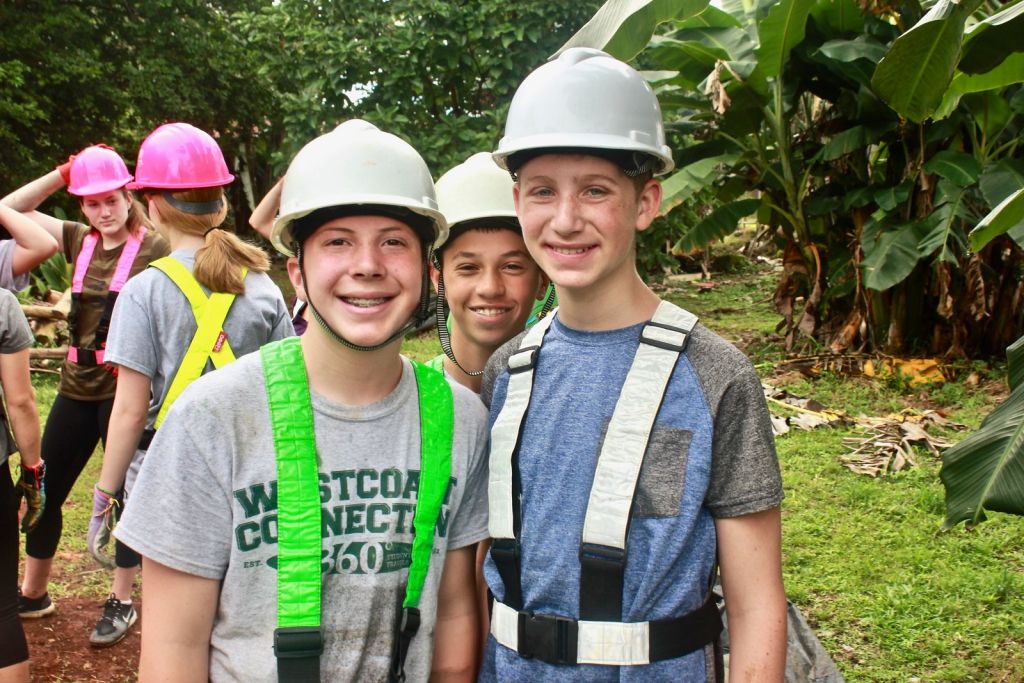 And then it was time to travel to our next destination, San Isidro, to begin our last service project working with Habitat for Humanity. The projects assigned to our group consist of building a greenhouse at a local elementary school, and completing the construction of a house for a single mother and her children to live in. It's become evident that we've become experts, as some trip members stated, at making cement considering the amount of times we've done it throughout our time volunteering in Costa Rica. Thus far, apart from seeing the final results of our hard work, our favorite part of volunteering was meeting the family and school children that our work would impact in a positive way.
Tomorrow is our last day in San Isidro and volunteering with Habitat for Humanity. We are thrilled to see the final results of our labor as well as travel to our next destination, Manuel Antonio!
Hasta Pronto,
The Westcoast Blogger
If this adventure sounds like something you'd like to be a part of, check out our 28-day Costa Rican community service program!