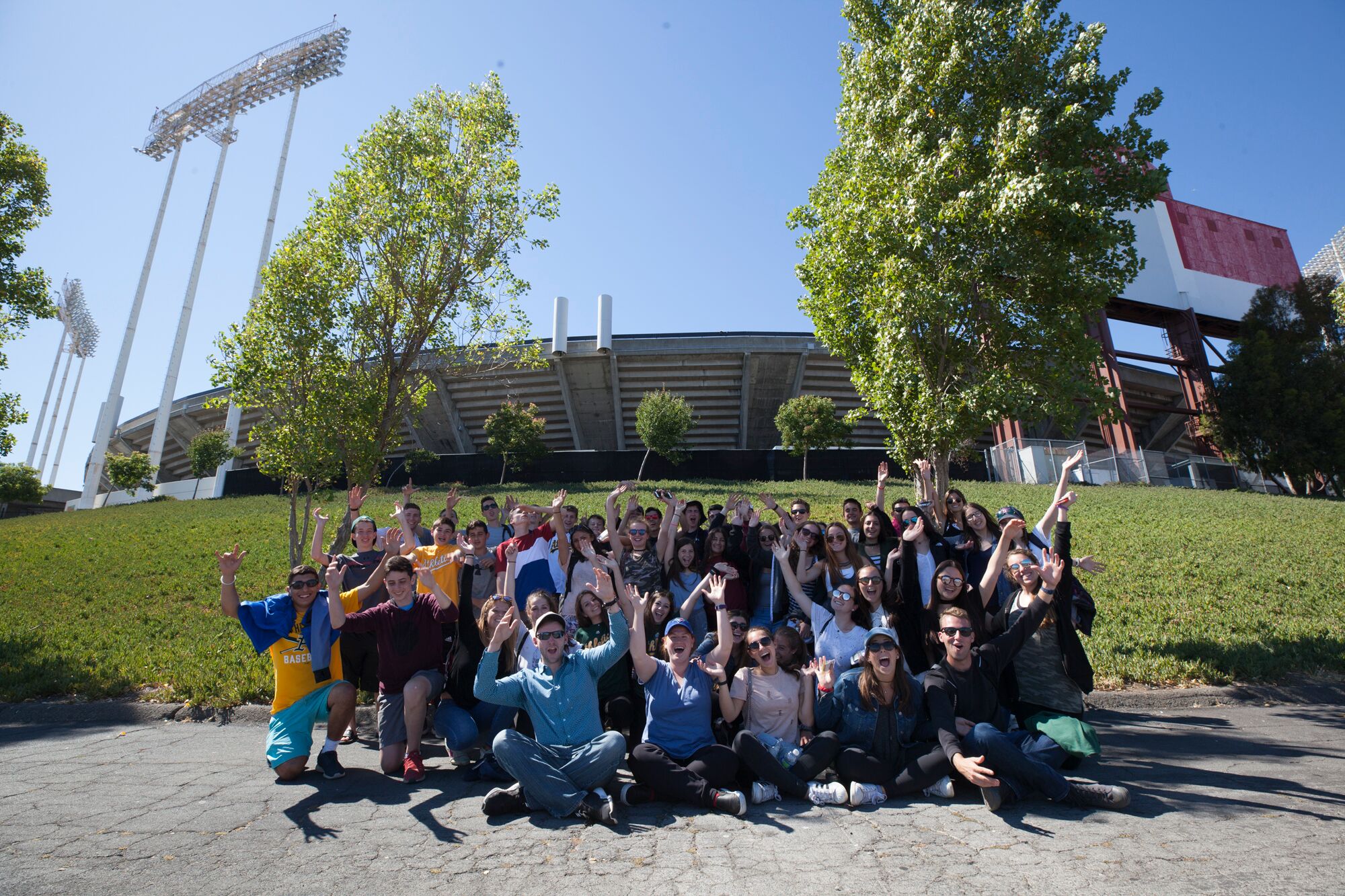 After Lake Tahoe, everyone was pumped for city life, and San Francisco blew us all away! Upon arrival, we saw the Oakland A's defeat the Chicago White Sox by a score of 7-4. A handful of our boys were eager to get onto the Jumbotron and seized the opportunity by jumping behind a nearby fan that was appearing on the screen. After the game, we hit the gym and showered before going for a filling dinner at Steelhead Brewing Company.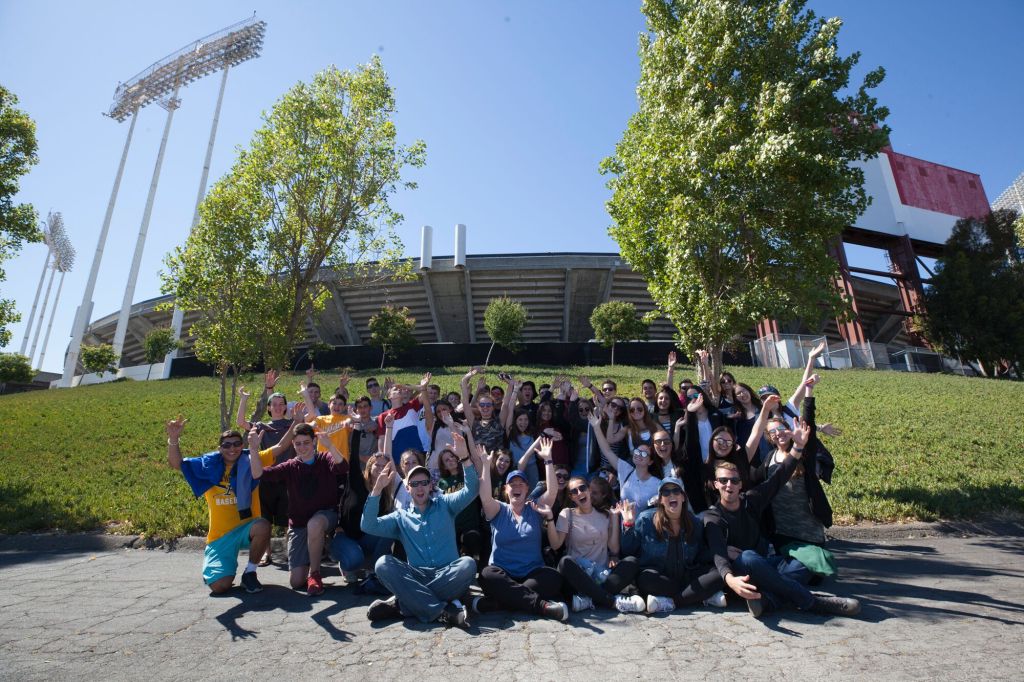 The next day we headed to Alcatraz. Way back in Salt Lake City, our group had been ecstatic to tell our bus driver, Keith, that he was able to come to Alcatraz with us, and the day had finally come! We took part in an amazing audio tour narrated by Patrick Mahoney, who used to be a prison guard there. After the tour, we had lunch at Pier 39, where a handful of kids enjoyed their first sushi while on tour and loved it. We then made our way to Ghirardelli and had some famous chocolate milkshakes and sundaes before taking the cable car to Chinatown for dinner!
The following morning, we went straight to the Golden Gate Bridge to take some pictures and ended up in Sausalito, a quaint town, where we enjoyed Italian, cafe food, and shopping! After Sausalito, we went to another lookout point on the bridge for a different view, and then went up and down the famous curvy Lombard street. We aren't sure which was more breathtaking; the view or the walk!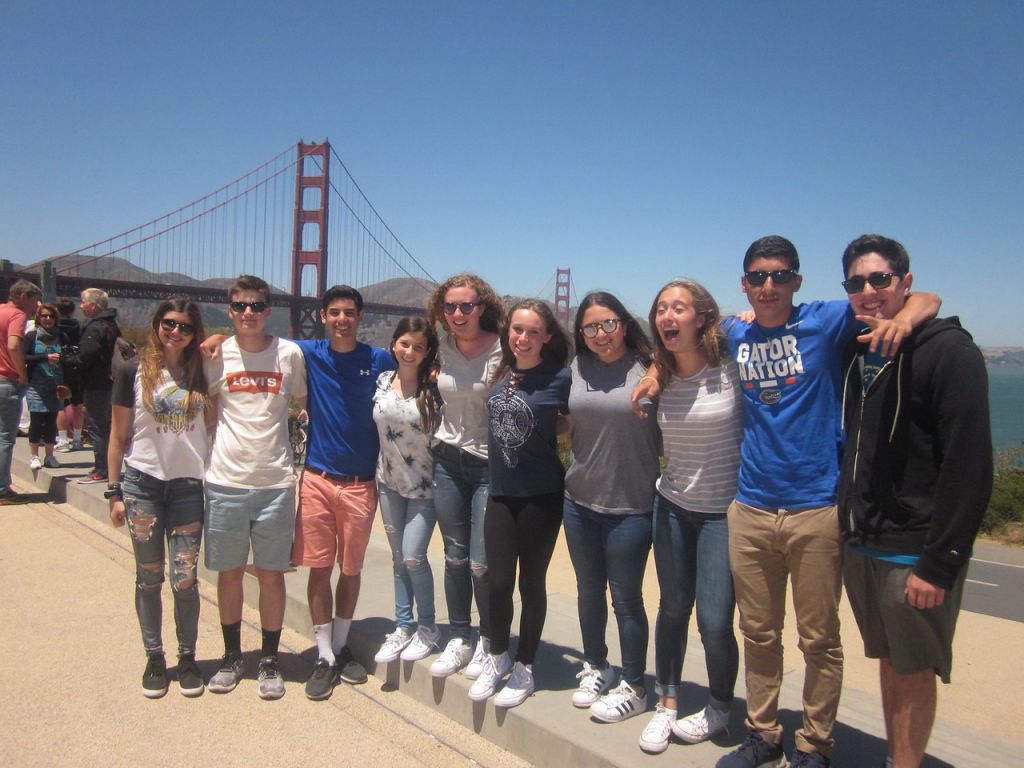 That evening we enjoyed dinner and then had a disco night with two other Westcoast Connection trips. Many of our members recognized friends from back home and everyone had a blast!
Right now we're headed to L.A. – which our group has been looking forward to since day one! We're so excited to see what the city has in store for us!
Until Next Time,
The Westcoast Blogger
Interested in spending your summer exploring the best California has to offer? Check out our middle-school or high-school California Extravaganza trips.