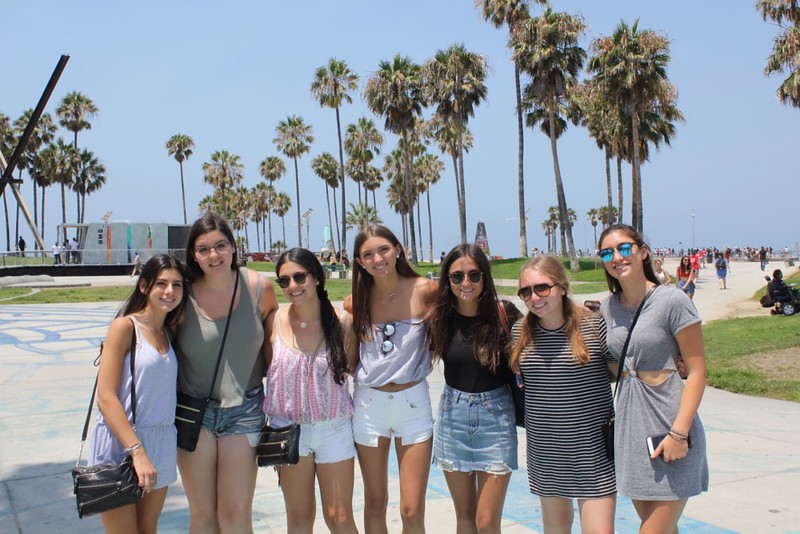 As the nights of camping ended (for now), we headed to some of the big cities on the West Coast for some sun and adventure. First up was San Francisco, where we visited Alcatraz, had some great seafood by the pier at iconic restaurants, and went to a San Francisco Giants game for some sports action. Being the first of 20,000 people to enter the stadium, we all got special edition snow globes as souvenirs. As we rode a cable car through the city, everyone was so excited to watch the city and wave to all the passersby as we maneuvered through the curved streets. Walking the Golden Gate Bridge was a big hit, too,  as we took many windy photos and some trip members even spotted a group of whales in the water popping up every couple of minutes to say hi! We ended our trip in San Francisco with a classic stroll through Chinatown and an authentic meal at one of Chinatown's restaurants.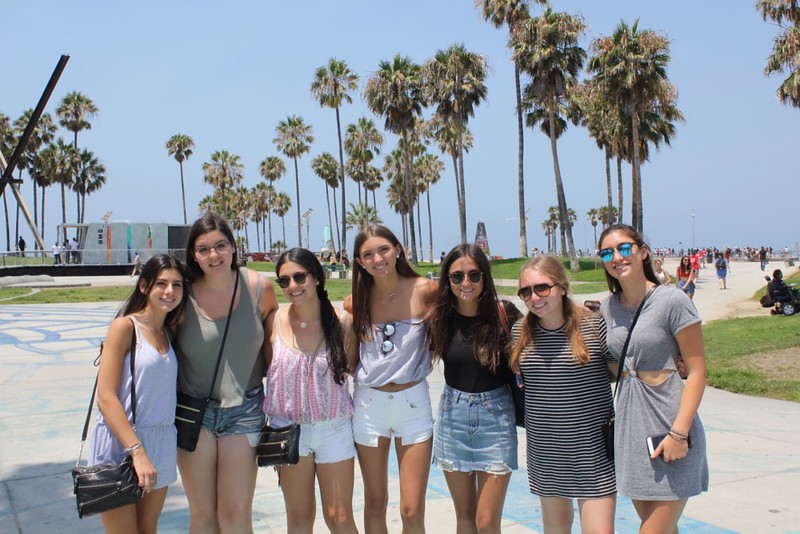 Finally, the most anticipated city on our trip was finally here – Los Angeles! Everyone was ecstatic as we entered the campus of UCLA and made our temporary home in the dorms. The boys immediately ran into some celebrities on campus as they went to play basketball and check out the facilities, including Russell Wilson, Odell Beckham Jr (with whom they took a picture!), Laquon Treadwell, Zay Jones, and Paul Pogba! One member even met his idol on the Miami Dolphins and was over-the-moon. Everyone  gasped and ran to take pictures when we saw Real Madrid and Manchester United while they were heading to practice for the day.
While in Los Angeles, we walked through areas like Venice Beach, Rodeo Drive, Santa Monica Pier, and the Hollywood Star Walk of Fame. Everyone shopped and rode the Ferris wheel on the famous pier, and some trip members won carnival games while we listened to street performers and enjoyed our time by the pier. Other days were filled with favorite Disney and Universal characters, as we spent our days at the theme parks fighting off dragons with Harry Potter at Universal Studios, visiting space in Tomorrowland at Disneyland, and watching some beautiful fireworks to close off the exciting days! To curb everyone's sweet tooth, we had to stop at Diddy Riese, the heavenly ice cream shop; everyone created their own ice cream sandwich and paired it with their favorite freshly-baked cookies.  One of the favorite moments of all was the improv show we attended, where some great comedians made us laugh like crazy.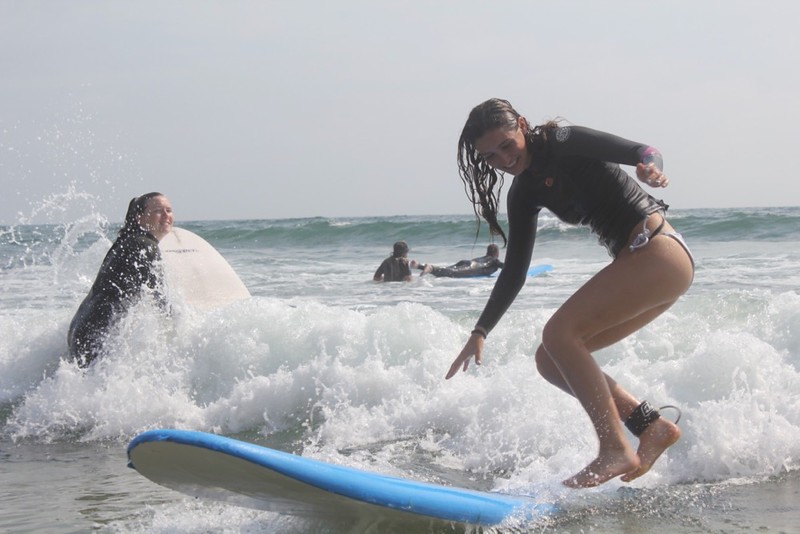 As our time in Los Angeles came to a close, we headed to a prime surfing spot in Southern Cali where we could soak in some sun and have fun on the beach – San Diego! It all started off with an incredible afternoon learning how to hang ten and catch some waves on a surfboard! Most trip members were able to stand up on the surfboard and surf to shore with the help of our awesome instructors, and some even fell in love with surfing and said how amazing and free it felt to ride the waves. We completed our beach-filled afternoon with some time to relax on the sand, play some soccer and frisbee, and eat some well-deserved treats. Trip members were all smiles as we came back from surfing, and the excitement continued the next day as we visited some exotic animals at the San Diego Zoo. Everyone took videos of their favorite animals, and some of the girls even got their faces painted with a jungle theme. Lastly, our adventures in San Diego would not be complete without a neon game of laser tag, which was enjoyed by all as we suited up and let it all out on the course.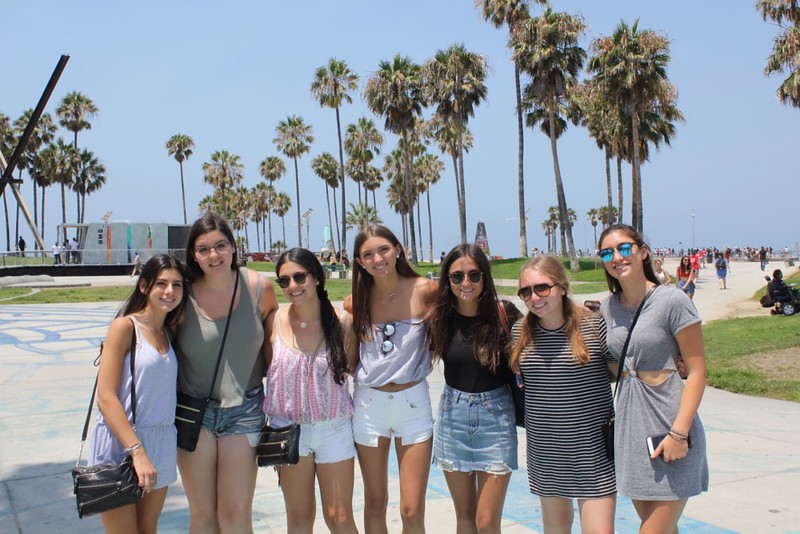 Continuing our journey in the big cities, we arrived in Las Vegas with all the bright lights and extravagant hotels. Our Egyptian-themed hotel was amazing, and we were in awe of the breathtaking décor and giant sphinx. We walked by many unique hotels and saw iconic Vegas sights throughout the city. We were excited to see the Fountains of Bellagio and decorated atrium, and of – course – the chocolate shop within the Bellagio! Additionally, everyone was fascinated by the gondolas in the canals that were lined with unique shops and restaurants. While walking out of Caesars Palace, some of the boys saw Frank Mason and were amazed to spot yet another celebrity! For a final thrill on the Vegas strip, we visited New York-New York, where many trip members rode the roller coaster and ate famous New York pizza. Next up, we're traveling to magnificent canyons: Bryce, Zion, and The Grand Canyon…stay tuned!
Until Next Time,
The Westcoast Blogger
Interested in experiencing  your own California teen tour? Learn more about one of our middle-school or high-school Westcoast Connection California Extravaganza trips.