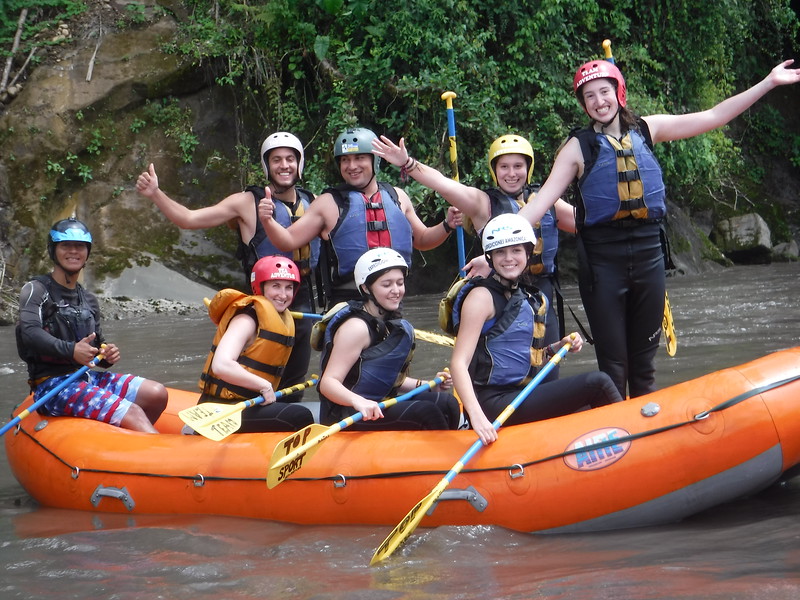 Hi from the Galápagos Islands!
We continued to enjoy our time in Banos with white water rafting along the River Pastaza, where both the spectacular views and the personable guides made this experience a highlight for many of us. The guides taught us how to 'high five' using our paddles each time we successfully paddled through the rapids.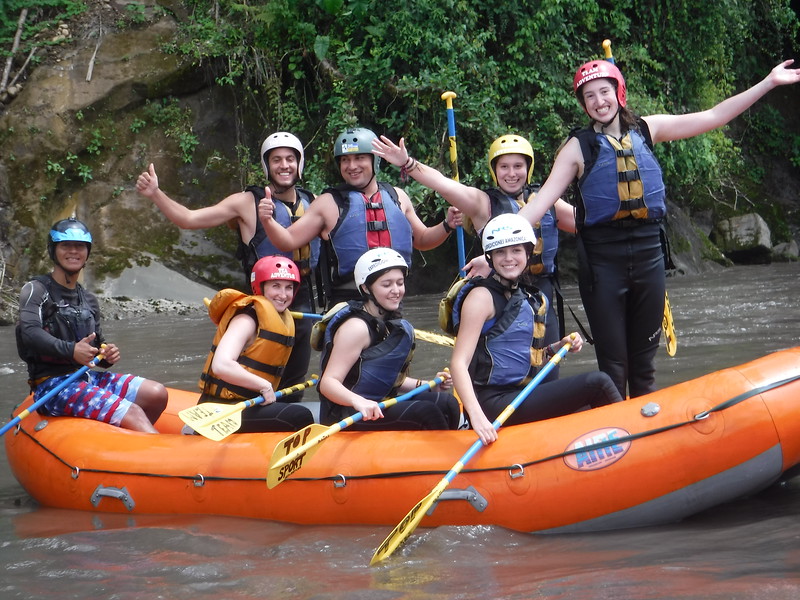 The next day, we visited a waterfall called the 'Devil's Cauldron', or Pailon Del Diablo. We hiked downwards to get a close view, and crossed a bridge with a beautiful view of the waterfall. Some of us got soaked! This was the closest many of us has ever even been to a waterfall.
On our last night in Banos, we had a karaoke night at the hotel, and we were very impressed with the selection of English songs on the karaoke list. Some favourites from the evening include Justin Bieber's 'Baby', Katy Perry's 'Roar' and Adele's 'Rolling in the Deep'.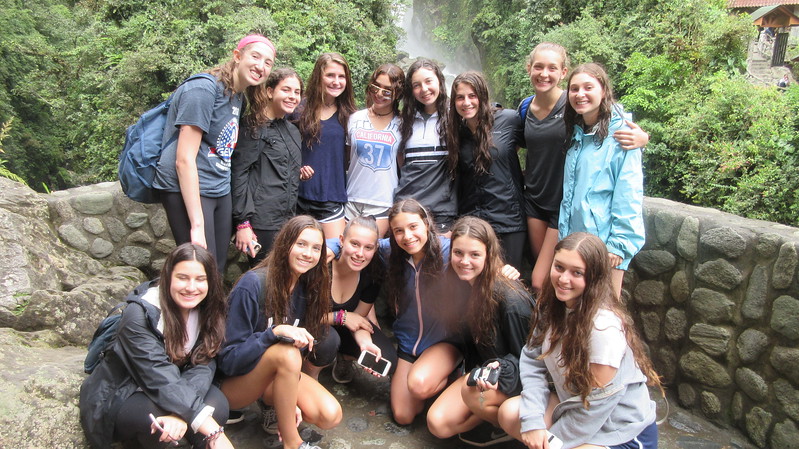 After a short stay in Quito, we headed to San Cristobal, one of the Galapagos Islands. We went for a delicious lunch and jumped right into a fun day of activities. On our first day in San Cristobal, we went snorkelling in the beautiful blue waters of Centro Tijeretas, where we swam alongside sea lions, octopus, sea turtles, and tropical fish.
Our community service project on San Cristobal took place at one of the three local schools. After playing with the children at the school, we had three painting projects: two twister game boards on the concrete, a rainbow design on the school wall, and a hopscotch with all the letters of the alphabet. When school got out at the end of the day, the kids were so excited to see our creations and to start playing on what we had just painted.
Later in the day, we celebrated Mya's 15th birthday at a patio dinner by the water and, for dessert, the restaurant created a beautiful cake in the shape of a giant tortoise!
The rest of the evening consisted of team-building activities on our hotel balcony and group games by the water. We're looking forward to seeing what the rest of the Galapagos has to offer in our final days of the trip!
Until Next Time,
The Westcoast Blogger
If this sounds like an adventure you'd like to be a part of, explore our 18-day and 25-day Ecuador and Galapagos community service programs.