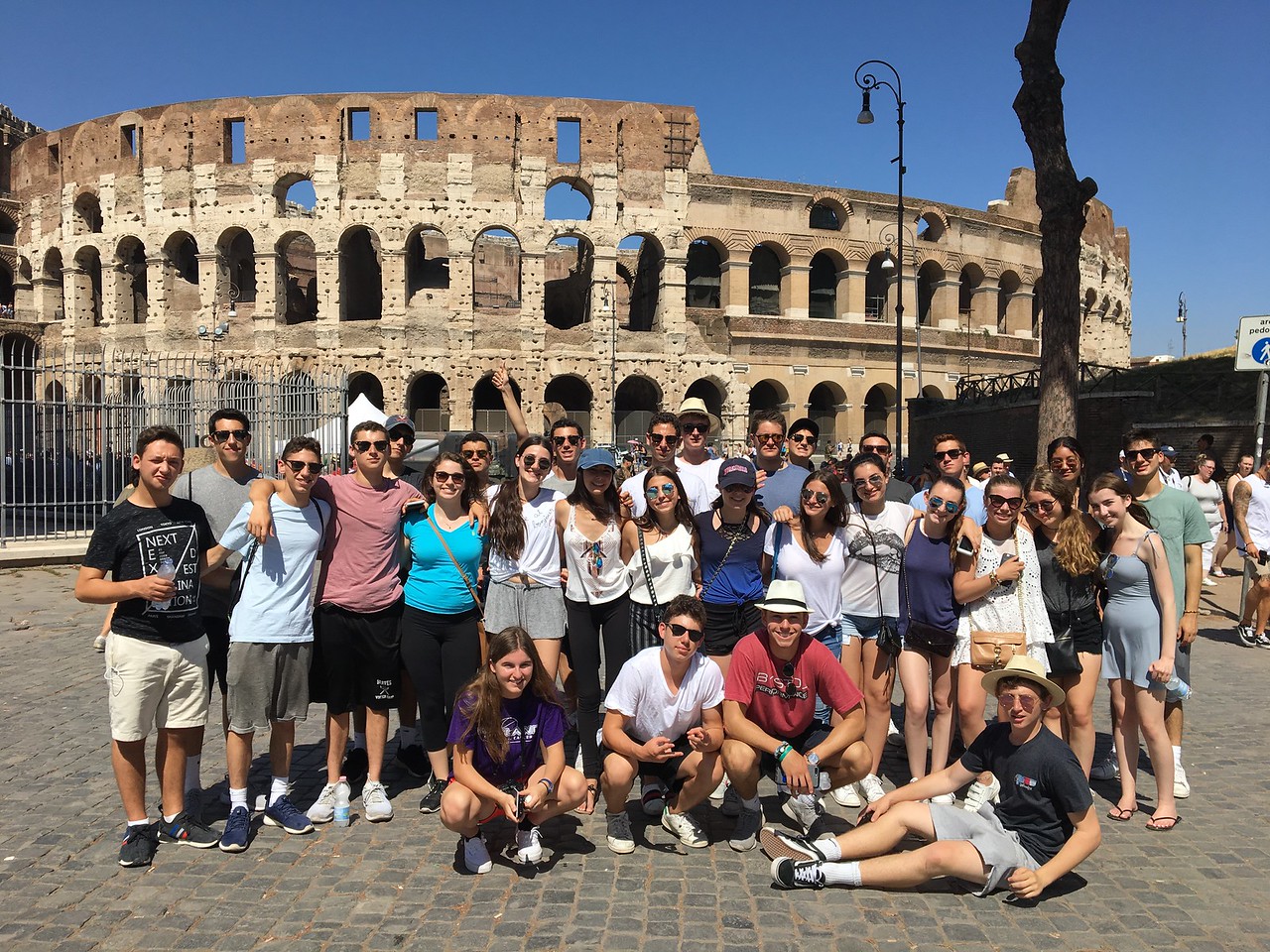 Ciao from Rome!
When we last left you, we were just beginning to discover the beauty that Italy has to offer, and now we're fully immersed in it! Rome gave our trip members a real feel for the culture, and that was never more on display than with the Spartan hat that Max W fashioned throughout the city.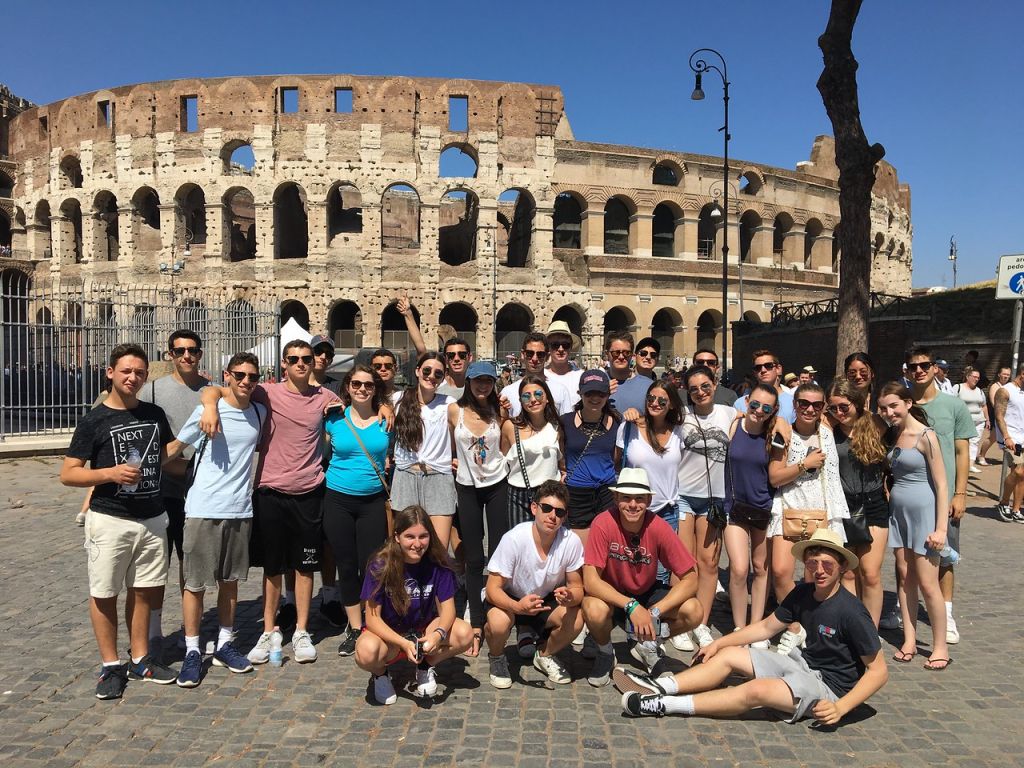 Many of our trip members were able to cross some bucket list goals off their list after our captivating visits to the Vatican and the Coliseum. We were all so excited by this majestic city,  and one of our nights got more magical when many of us witnessed a proposal on the rooftop restaurant of our hotel.
Our last night in Rome was the final night for 5 of our wonderful 20-day trip members, and what better way to say goodbye to Stephanie, Halee, Mikey, Michael G, and Jake F than a group dinner during which we all wore togas! An opera singer and accordion player entertained us and got some of us to dance, before gracefully twirling with Ryan around the dance floor.
After saying "arrivederci" to Rome, we made our way to the Amalfi Coast with a stop in fascinating Pompeii. We were able to explore the city and see archaeologists hard at work uncovering ancient secrets.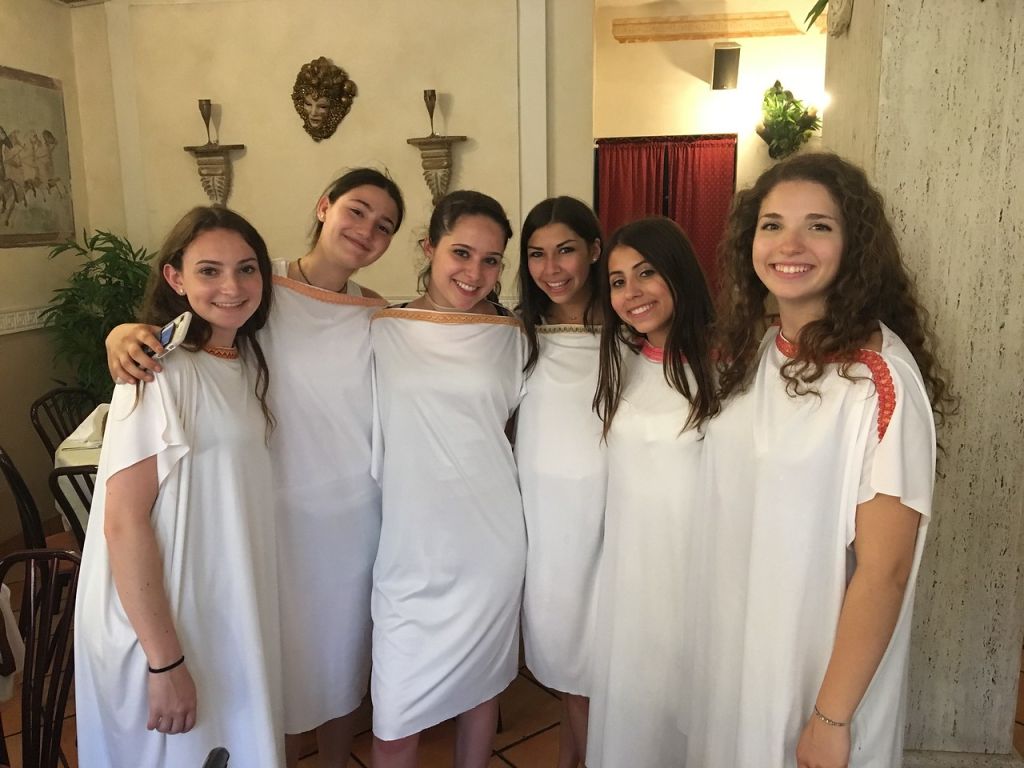 During our first full day in Sorrento, we went on a day trip via ferry to Capri.  First, we took a funicular to the top of the island for spectacular views, where many of us decided to have some delicious cannoli. After, we took a beautiful private boat ride and we were able to jump into the crystal blue waters by the famous grottos.
We now find ourselves on the beautiful beach in Positano, sad that the trip is coming to a close but excited about what we still have yet to do!
Ciao for now!
The Westcoast Blogger
Have these three beautiful destinations piqued your interest? Explore our 20-day and 28-day European teen tours and start planning your own adventure with Westcoast Connection. It will be the travel experience of a lifetime!