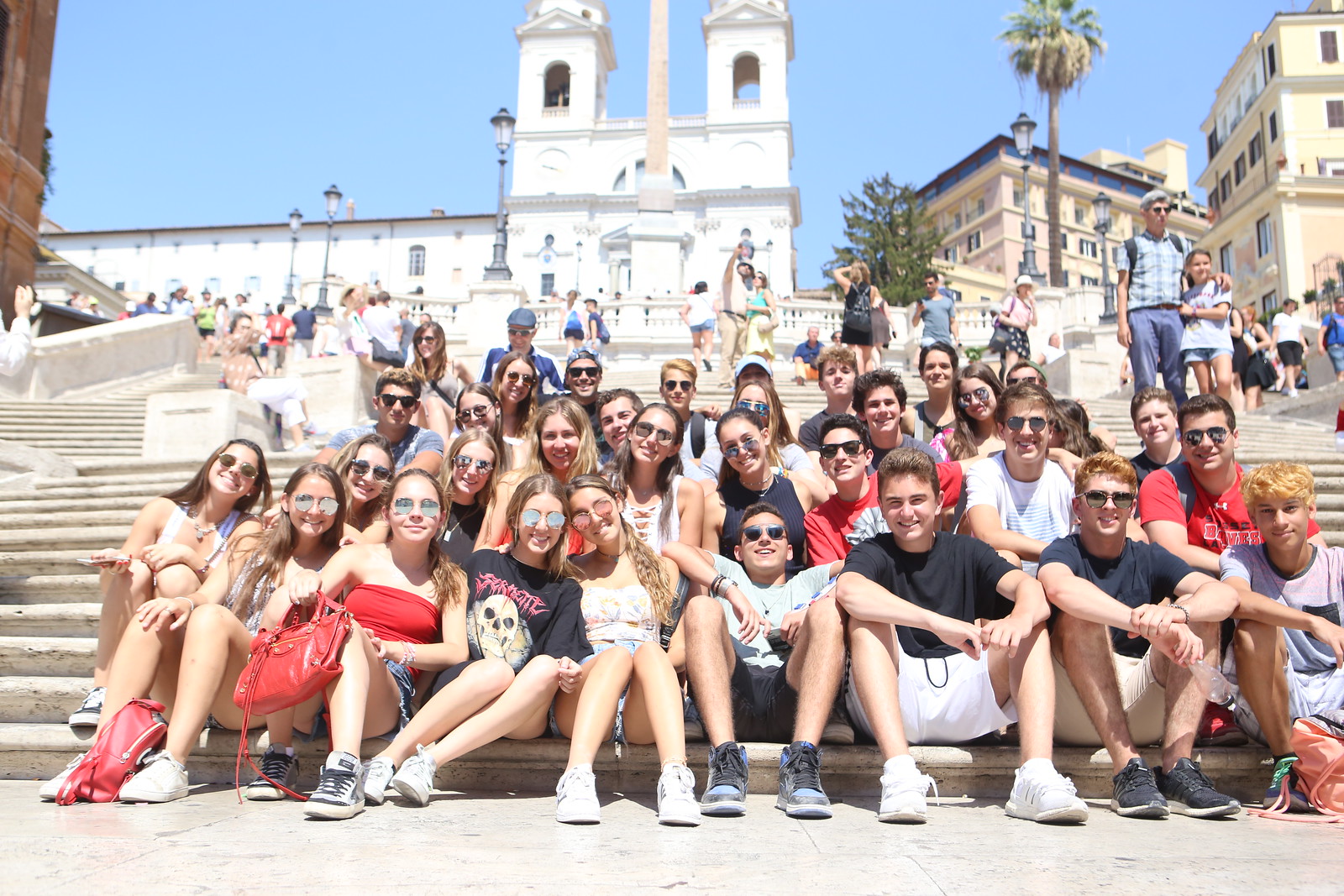 Ciao! Today marks our highly anticipated visit to the beautiful Amalfi Coast! From here on out, it's going to be scenic coastlines and (as always) delicious Italian cuisine. When we last checked in, we had begun our journey to none other than the floating city itself, Venice. It was a magical experience, as we spent time in the hypnotic maze of canals and plazas, taking in the vibe of the city that had inspired Shakespeare. With mesmerizing glass blowing displays, powerful historical sites, and lazy gondola rides, it's hard not to be charmed by Venezia. We even started a game of Indian Chief in the famous Piazza San Marco, which attracted more than 40 people!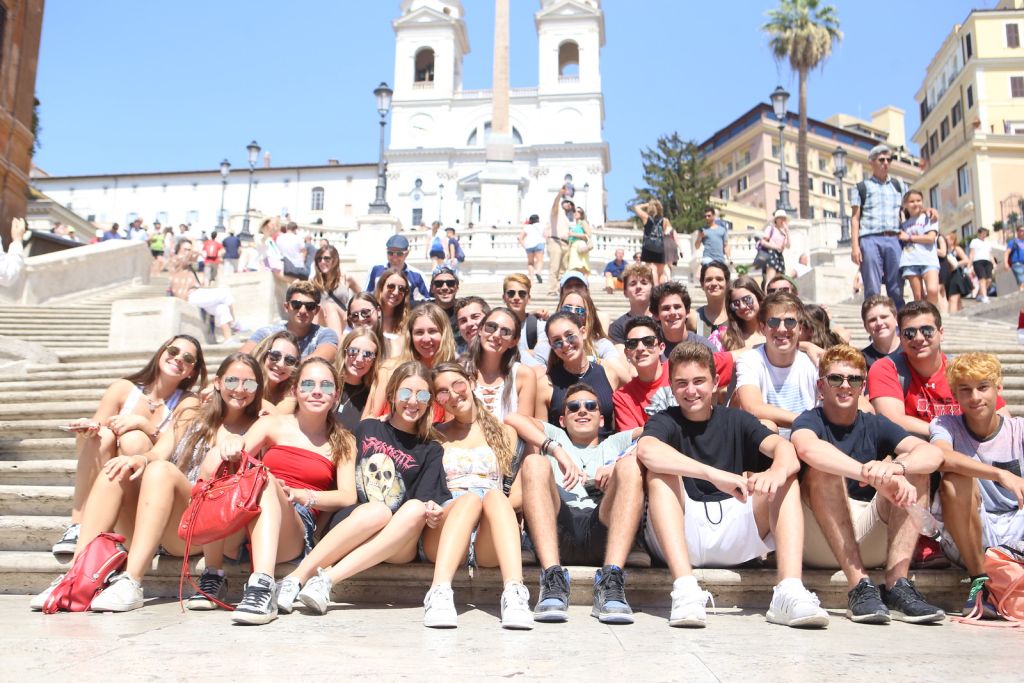 Having made our mark on Venice, we set our sights on what was to be our most historically-charged city to date: Rome. It seemed as if we couldn't turn a corner without stumbling upon a statue, building, or other piece of Roman history. The hustle and bustle of the city only added to the feeling that we were in a very significant place. We started our tour in Rome by visiting an entirely different country (Vatican City, to be specific) in order to see some of the most famous artwork in the world, which was on display in the Sistine Chapel. We walked along the upper walkways of the Colosseum, imagining the show that a true Roman might have witnessed down below. We even had a toga party at the Papa Rex restaurant, where some of us danced with the entertainers, and others put on a fashion show for the entertainment of everyone else.
Last, but certainly not least, we stopped by Pompeii on our way to Sorrento for one last trip through history. Walking along the exquisitely designed streets of the lost city, and seeing original, preserved artifacts in the shadow of Mount Vesuvius, was simply breathtaking. It was great to reflect on how such a disastrous natural event could leave such a well-preserved piece of history behind for us to interact with!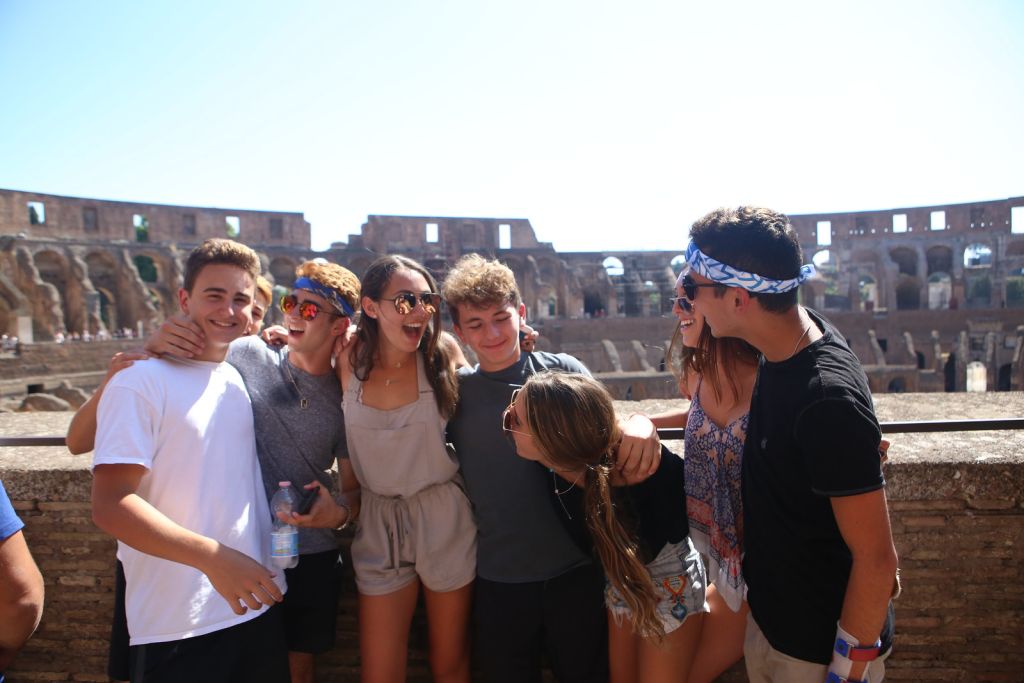 With not much time left in our journey, everyone is taking every opportunity to take pictures and make memories with each other, and we couldn't have asked for a more idyllic environment in which to do so. As always, it's all good vibes over here!
Until Next Time,
The Westcoast Blogger
Interested in learning more about Westcoast Connection's European tours? Explore our European Discovery 22-day and 30-day options!