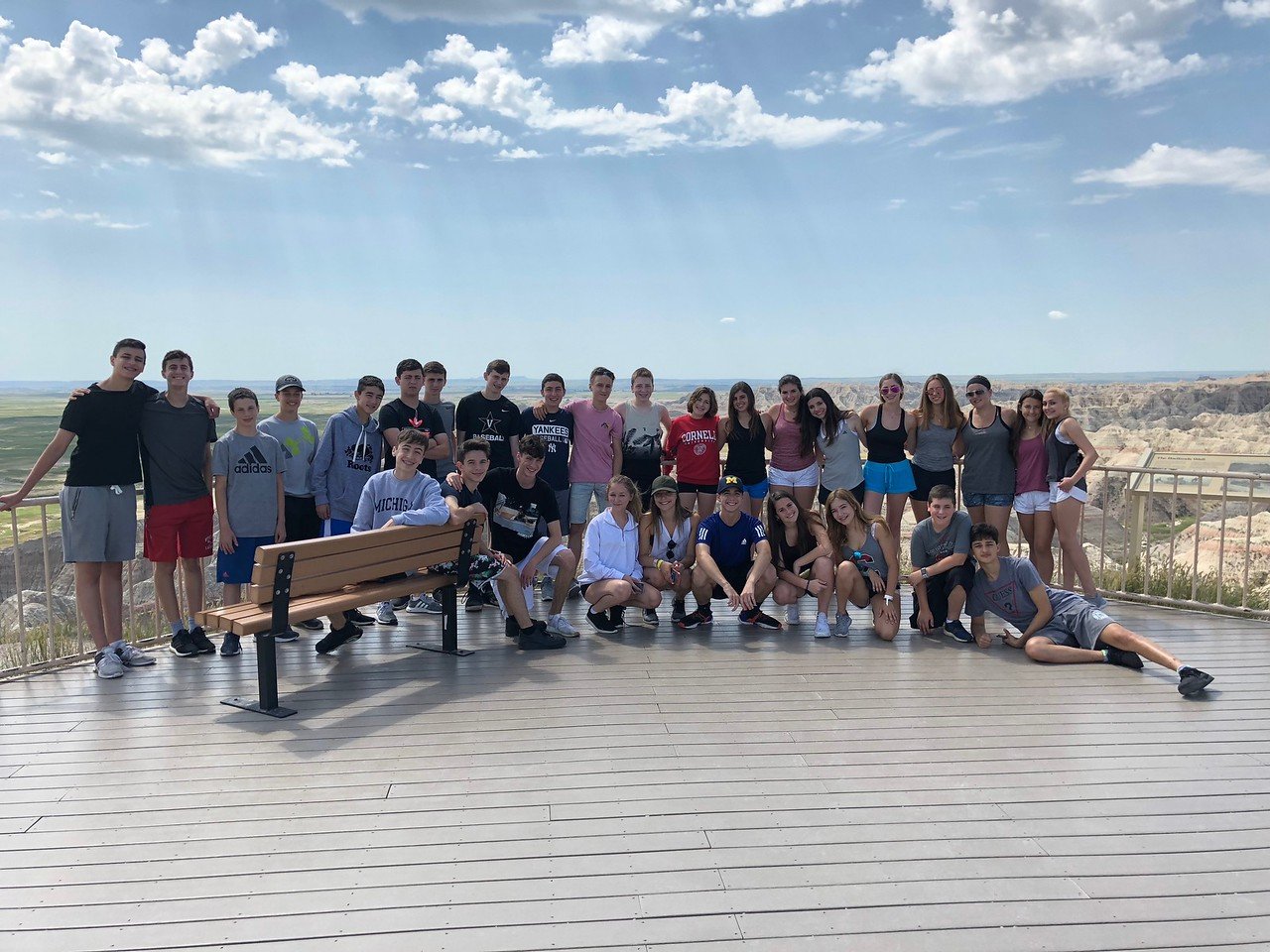 We kicked off our time in Minnesota by pulling up to Minneapolis' Roller Rink. We had the choice between classic roller blades or old school 80's roller skates. While the four-wheeler skates were more difficult than they looked at first glance, we all laced up a pair and became pros in no time! The disco music, neon lights and music trivia made for an amazing experience at the rink. The next morning we had a beach day! We had the chance to relax by the water of Lake Wirth, while playing volleyball, basketball, swimming and hanging out before heading out to North America's largest mall. Pulling into the Mall of America was truly a mind-blowing experience. Although we all knew beforehand that it was a gigantic mall, to see it in person surpassed all our expectations. With over 520 stores, 50 restaurants, an aquarium, amusement park, and even numerous locations of the same store, we all had an outstanding time. After everyone had a great time exploring, we all came together for a great dinner at Bubba Gump Shrimp filled with trivia and prizes. We concluded our time at the mall by playing 18 holes of glow in the dark mini-golf.
Following a great time in Minnesota, we packed up our bags and headed to Mitchell, South Dakota. Along the way we stopped for a quick lunch in the cute town of Sioux Falls before pulling into Corn Palace, one of the most interesting of places we've visited. With murals made of corn, gift shops selling corn clothing and items, as well as corn on the cob concessions, the Palace was truly a one of a kind experience.
Continuing our time in South Dakota, we reached Rapid City. Getting off the bus at the Badlands National Park, we were immediately greeted with the most breathtaking views. After a couple photo opportunities, we headed over to Notch Trail for a hike. We climbed up ladders, over logs and through rocks along a path that brought us to a great viewpoint. After the spectacular views we entered the small town of Wall, with a population of only 819 people! We ate lunch at Wall Drug Store and got the opportunity to drink their famous five-cent coffee. After pulling into our beautiful campsite, that was almost too picture perfect to be true, we spent the rest of the night at Mount Rushmore. We got there in perfect timing for the light show and ceremony, as we watched presidents George Washington, Thomas Jefferson, Theodore Roosevelt and Abraham Lincoln's faces light up, before the show concluded with the national anthem.
The following morning we visited the Jewel Cave National Monument, where our guided tour was not only fascinating, but also very informative. We stepped in the elevator and immediately sped down a couple hundred feet, making it the largest public elevator shaft in the whole state! As we entered the third largest caves in the world, we saw beautiful remnants and artifacts. We got to explore numerous different types of crystals as we walked in the cool caves that remain at a temperature of 49 degrees Fahrenheit! We then spent a great afternoon at the Reptile Gardens, where we got to see three shows. During the bird show, Ethan W. volunteered to go up on stage where a bird flew and landed on his hand. Then our group was all on the edges of our seats as we watched a snake show with a rattlesnake, python and even an Indian cobra. We finished our time at the park with a great alligator and crocodile show, where the host showed us the unbelievable experience of feeding the cold-blooded animals chicken. That night, everyone helped cook an Italian dinner at the campsite, before going to the Black Hills Amusement Park. In teams of two to three, we competed in a maze to see who could reach four different towers and then the exit in the fastest time. Once we succeeded at the course, we played a unique game of Bankshot basketball and had a blast!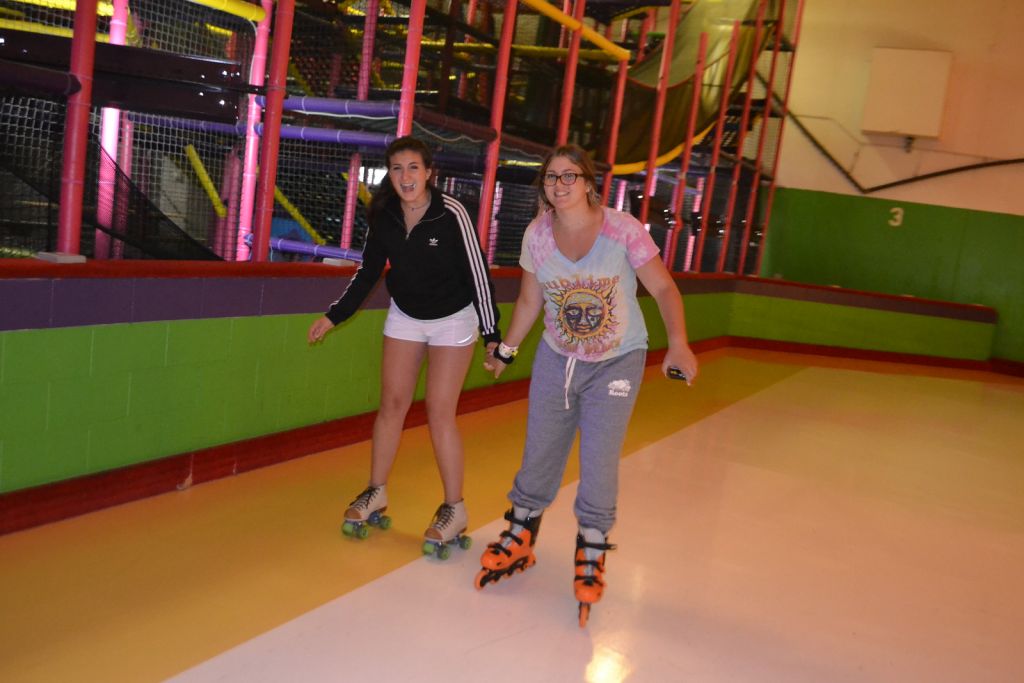 Our journey continued towards Wyoming, the "Cowboy State" and home of the Bison. Our drive through Big Horn National Forest was immaculate. From start to finish, the scenery and magnificent views totally blew us away. Our group also loved playing the very entertaining game, Heads-Up. Once in Wyoming we continued Daniel's birthday celebrations with cupcakes and a lip-sync battle. The enthusiasm, energy, and involvement of trip members were out of this world! Not only did the five superb performances make for an entertaining night, the group cohesively decided that a lip-sync battle round two is needed again soon!
We had a great day in gorgeous Wyoming, beginning with horseback riding at the Bill Cody Ranch. After each of us got paired with a horse, we hopped on and hit the beautiful trails. Following one another through mountains, crossing through running water and astonishing views, we had an amazing experience followed by a lovely picnic. At the ranch we also had a great time playing ping-pong, air hockey and learning how to lasso. Later we went to Cody's Recreation Center for an active day of racket ball, volleyball, basketball, running, swimming, and water sliding. The night concluded with an entertaining rodeo show, as we watched cowboys and cowgirls compete chasing bulls and calves. Right off the bat, our group was super enthusiastic about being involved! Arie I. impressively caught a football in the stands that thrown all the way up from the stage and Max L. and Ethan W. went down to participate on stage.
We can't wait to see what adventures await us in to Jackson Hole!
The Westcoast Blogger!
Interested in checking out cool cities across the United States? Check out our 40-day U.S. Explorer!