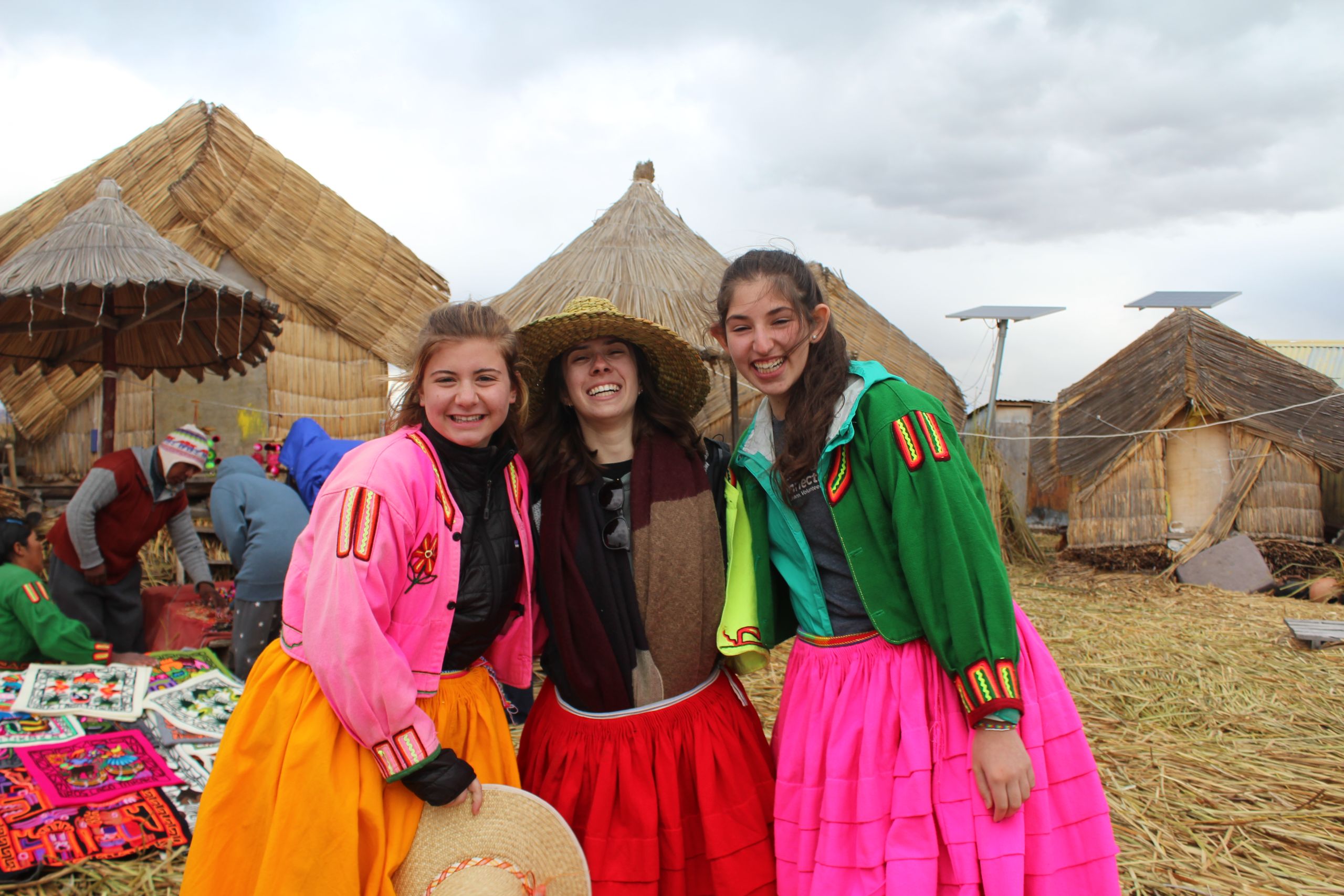 After five fun-filled days in beautiful and colorful Cusco, we took a road trip to Puno- the highest point of our adventure, which sits almost 4,000 meters above sea level! Then we went on a kayaking adventure on Lake Titicaca, one of South America's largest lakes. Afterwards, the group shared a lunch in a lakeside village, enjoying traditional homemade Chechen dishes. On our way back to the mainland, we stopped at one of the many unique Uros Islands on the lake. These man-made islands are made of totora reeds and are home to indigenous people of Peru and Bolivia. The residents generously showed us around their tiny village, homes and how they rely on the natural reeds for food and shelter.Then we were off to Arequipa, Peru's second largest city. This colonial-era city is framed by three volcanoes and distinctly characterized by it's all-white main square, Plaza de Armas. Here, the group spent meaningful time at a children's special needs school and worked on cleaning the property and kitchen. It was especially nice to spend time bonding one-on-one with the students.
Next we ventured to the Ica region, commonly referred to as the "Oasis of South America." In the heart of Ica is the village of Huacachina, a small community surrounded by hundreds of sand dunes. The group had an amazing time climbing massive sand dunes to catch the sunset, and go sand boarding and dune-buggying across the horizon. Everyone also visited a local public school where we worked alongside local children to plant trees in their growing garden and happily participated in a spirited game of futbol.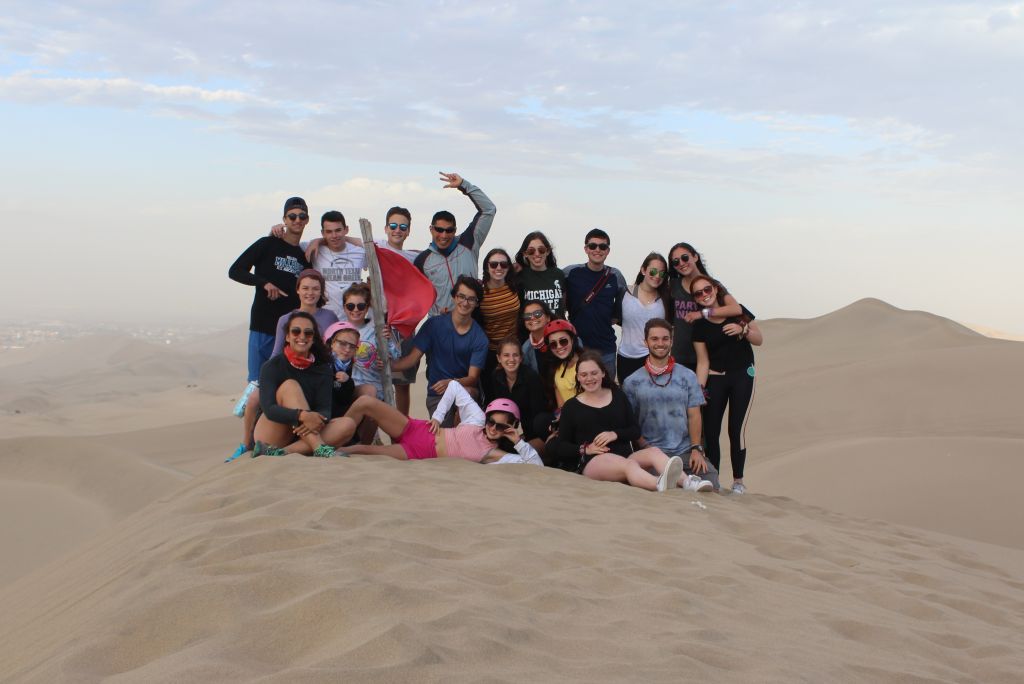 Our time together in Huacachina was a wonderful end to our journey in Peru. After four weeks of meaningful work, cultural immersion, unforgettable adventures and delicious cuisine, we can confidently say this was a trip like no other, and we've made memories to last a lifetime!
Until next time, Peru!
The Westcoast Blogger
Does volunteering, cultural exploration and adventure activities sound like the perfect way to spend your summer? If so, read about our 15-day and 28-day Peru Community Service opportunities!