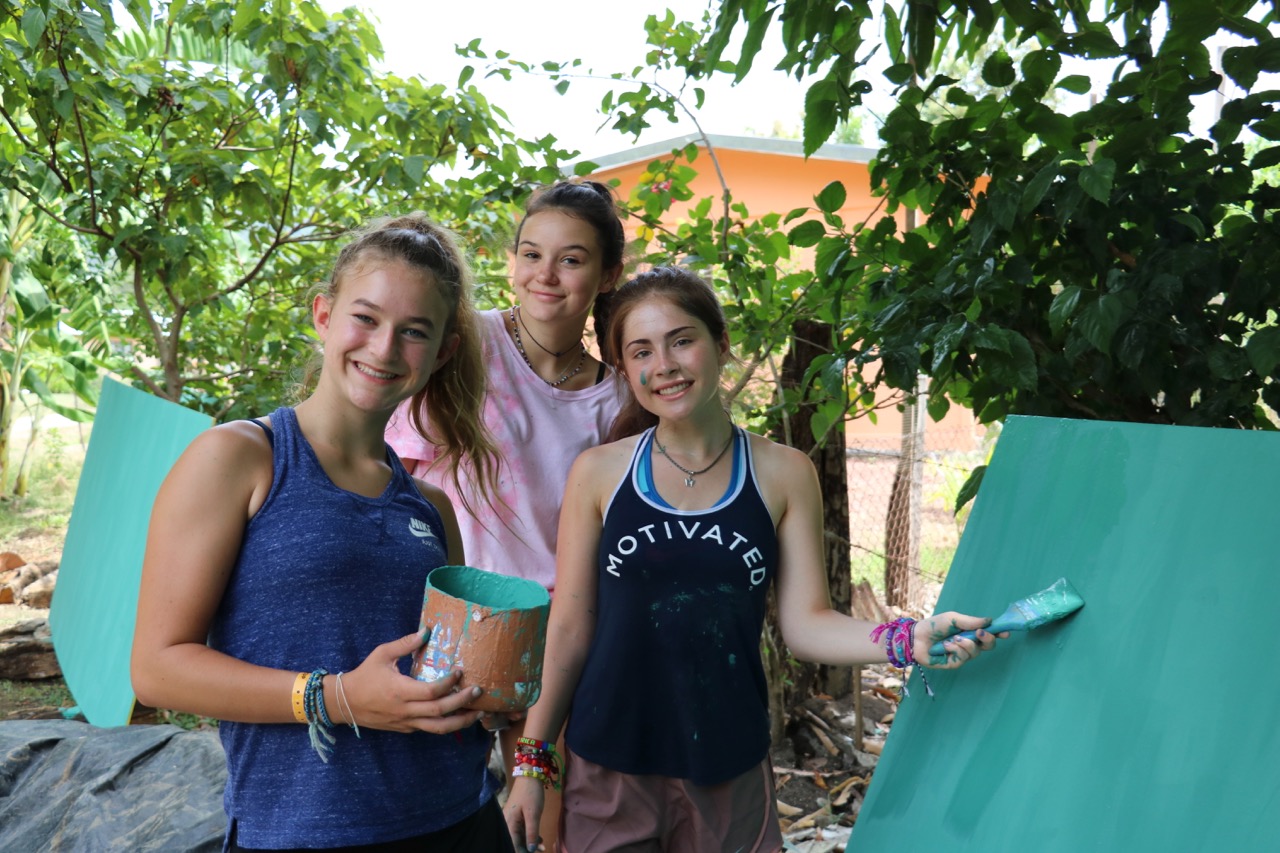 To continue our community service we went back to meet our Siempre Amigos friends to keep working on the kitchen. Desi and Logan showed the construction crew that they remembered what to do and began whipping up batches of concrete like pros. Stevie and Emily grabbed some sandpaper and began sanding down the kitchen's woodwork to make it look new and smooth.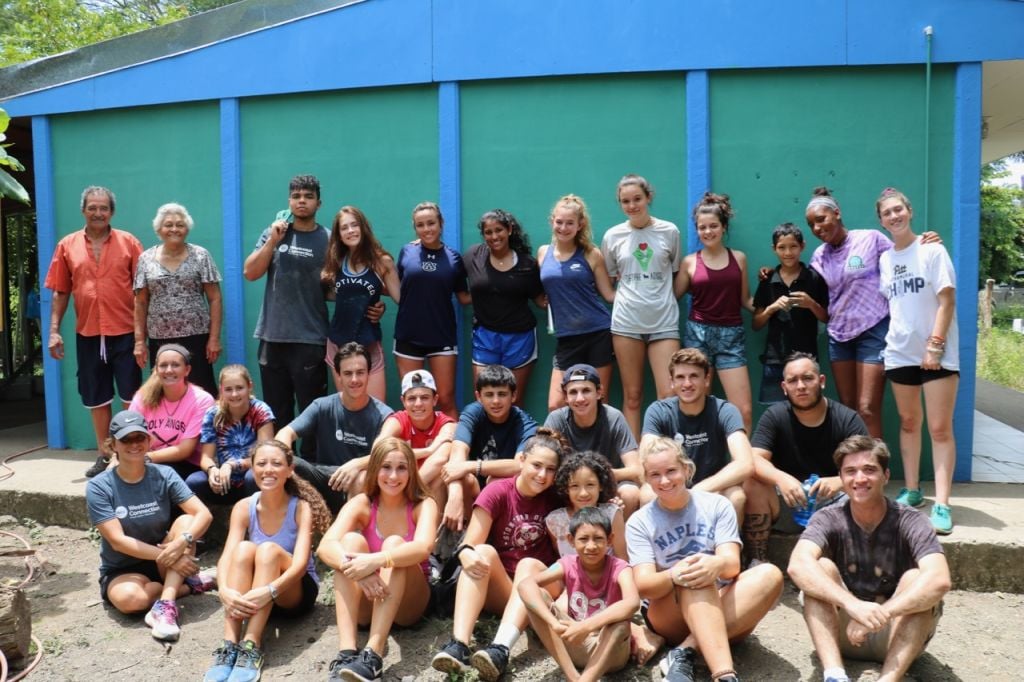 After a hearty lunch of quesadillas and casados, we went back to our hotel where our local guide, Fabiola, had prepared a lesson in Salsa dancing for us. Peyton quickly changed into his nicest shirt and dance shoes and wowed everyone with his dance moves. "Oh I got this," Sydney exclaimed as she moved her feet flawlessly to the Latin rhythm. After Latin dancing and a delicious dinner, it was time for another musical surprise; karaoke! As soon as we walked in, the DJ started spinning some jams for everyone to dance to. Gabi and Kaya taught the group a dance move and you should've seen the whole group jumping and kicking their legs all in unison! When the evening shifted to karaoke, Emily, Deanna, and Kaya hopped on the mic first to sing Katy Perry's "California Gurls." After a hysterical hour of laughing and singing, it was time to call it a night; but not before Nico and Ally went on stage to do a flawless cover of Will Smith's "The Fresh Prince of Bel-Air."
The next morning we traveled into the beautiful green mountains of Costa Rica and started our day with zip lining! It was a first time for some trip members and they had an absolute blast, such as Peyton who swung back and forth on the rope swing like Tarzan! The zipline course led us over a beautiful river, where the water rushing below and the breeze was exhilarating. We all agreed that this was one of the most beautiful zipline courses we had ever been to.
Arriving at our last day of the trip, it was clear that everyone had became such great friends and smiling, laughing, and chatting was now just the norm. To start off our day, we hiked about a mile from the hotel to a beautiful waterfall, where the water was so blue that it looked like the sky had been flipped upside down! Kyle and Alana went swimming in the magical water while Ally, Tori, and Bethany sat on the rocks and let the river flow over them. "It's like a Jacuzzi!" Ally exclaimed.
Speaking of a Jacuzzi, that afternoon the entire group was in for a treat as we went to the Rio Negro Hot Springs! After a short hike, we saw steam rising up from the river as we approached the 102-degree naturally heated pools. In addition to the hot springs, the Rio Negro also offers mud baths, which are small batches of heated volcanic mud that we could paint on our skin. It was really soothing! Sydney, Arielle, and Shannon went all-out and covered themselves in mud from head to toe!
The trip may be coming to a close, but our memories and friendships will last forever.
The Westcoast Blogger
Does exploring Costa Rica through community service and adventure activities sound like fun? Read more about our various service opportunities in Costa Rica here!