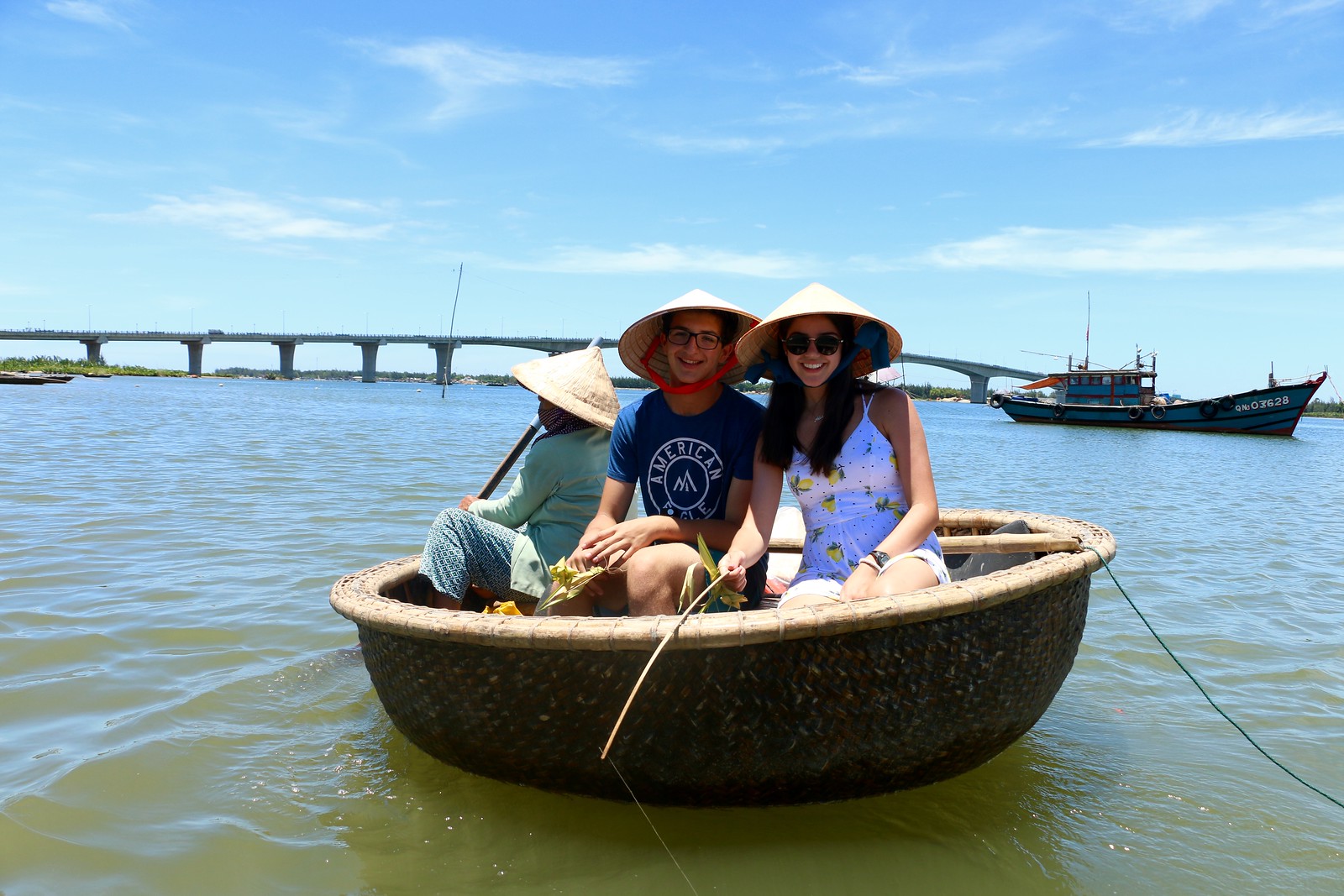 Our first day of service in Hoi An, Vietnam finally arrived and everyone was eager to spend two days working on an organic farm. We helped the local farmers with the irrigation system so that the rice crops can have proper access to water. Later, we enjoyed a local lunch prepared by the farmers. After some time by the pool to cool off, we attended a cooking class where we learned how to cook local Vietnamese dishes like spring rolls and spicy mango salad. The group finished the meal off with a refreshing scoop of lemongrass ice cream. After our second day of irrigating the rice farm, we ended our night by exploring the handmade goods in the local market.
The next day we flew to Nhâ Trang, where upon arrival we met our new tour guide Khoi and had time to check out a beautiful beach. Our dinner that night was arguably our best meal yet! Everyone liked their stir fry chicken, tofu, fried spinach, and hand-rolled ice cream. We spontaneously decided to conclude the evening with a nice foot massage and it was the perfect end to our day!
In the morning we went scuba diving and snorkeling, which Hannah described as a life changing experience. For many of us it was our first time doing these activities and it was amazing to be 20 feet underwater among the fish and coral! We were served fresh fruit and a delicious lunch on the ship before spending the afternoon relaxing on the beach. For our night activity, the trip members were transported through the city on bicycle rickshaws- a very unique way to see the pretty city.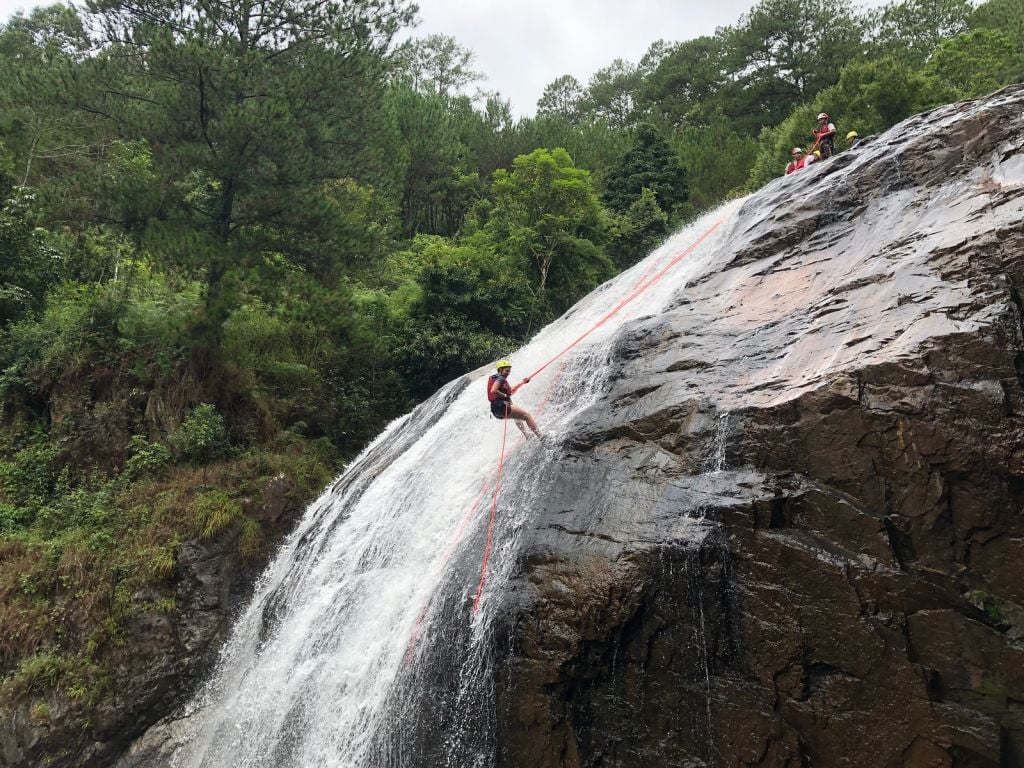 The following day we headed towards the mountainous city of Dalat, where we immediately and excitedly set out to explore! Due to its location, we are appreciating the cooler weather here compared to the other cities we've visited. In addition to our evening meetings of sharing shoutouts about fellow trip members and highlights of our trip, our big activity in Dalat was canyoning in the mountains! We rappelled and ziplined off of six different waterfalls. We simply could not have imagined a more adventurous activity, and our group showed great teamwork and support navigating the jungle adventure course!
Soon we are off to our last stop, Ho Chi Minh City. We are having a great time here in Vietnam and appreciating each day of adventure, service, friendship, and travel together!
The Westcoast Blogger
Does volunteering in Vietnam sound like a great opportunity? Read more about our 21-day trip!