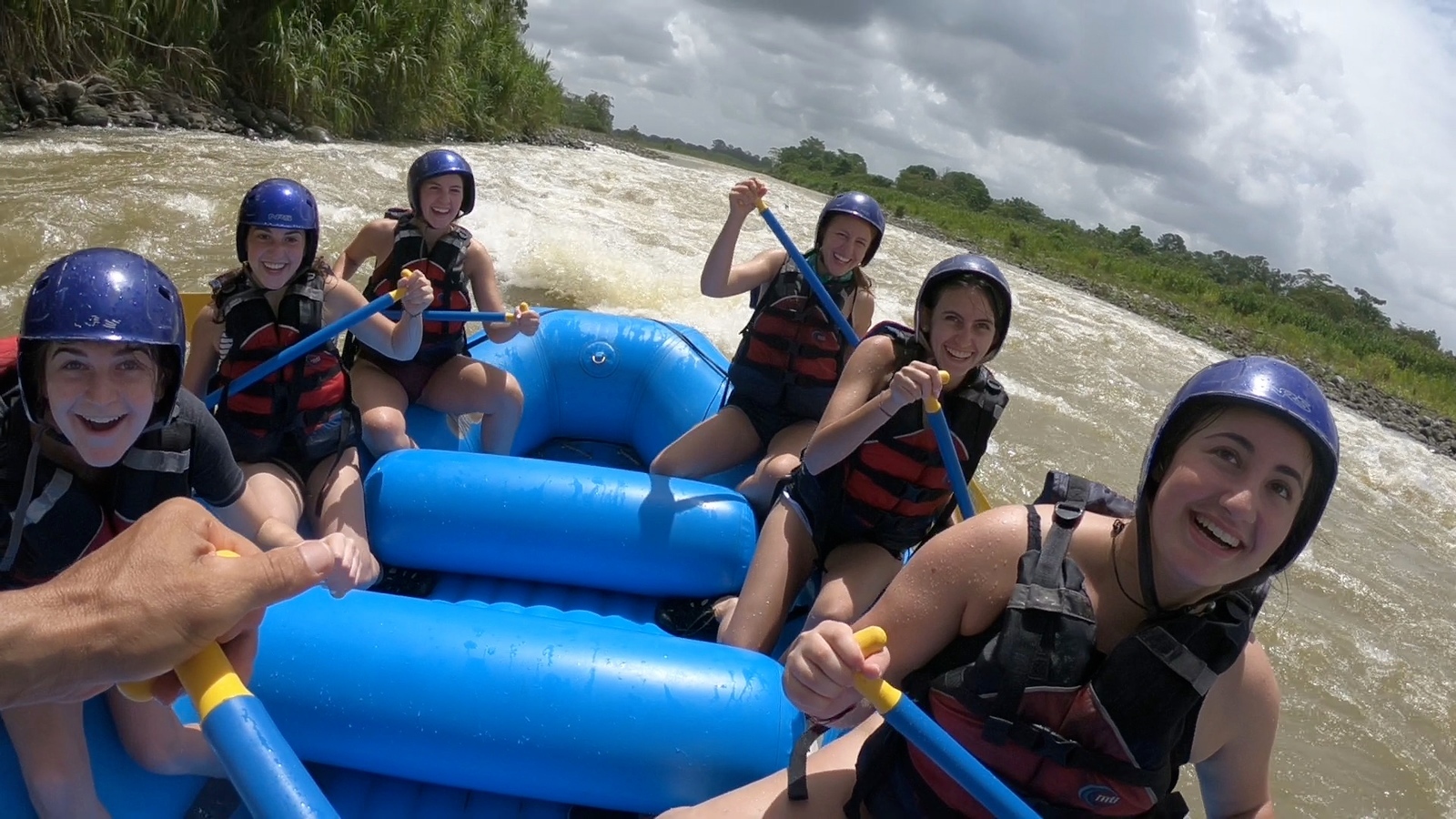 As we climbed higher into the mountain region, the ride to Monteverde was filled with excitement and beautiful views of the Pacific Ocean. Our guide Diego, who used to reside there, gave us a tour of the town which was decorated with murals and small coffee shops filled with the aroma of high quality Costa Rican coffee. That night we all bonded playing the game Get to Know your Counsellor. Team Go Diego Go won, and since then everyone has continued to actively participate in various team challenges and activities.
Our service in this town was spent at Life (Low Impact For Earth) Monteverde Coffee Plantation, which is proudly owned by nine families and focuses on sustainability. We visited their lush vegetable gardens before eating lunch with ingredients solely grown on the property. The trip members liked spending time feeding the animals and planting trees. We also learned about the importance of forestry and how it provides for farmers, and our earth.  
That afternoon we climbed high into the Monteverde Cloud Forest Reserve for zip lining, where several trip members stepped out of their comfort zones as they had fun flying soaring high above the jungle.
Our second day at the coffee farm was spent digging trenches and filling them with fertilizer before layering the soil on top. Working as a team at at different stations, we all helped fertilize many rows of coffee plants. This experience is helping us truly gain a new appreciation for farmers hard work.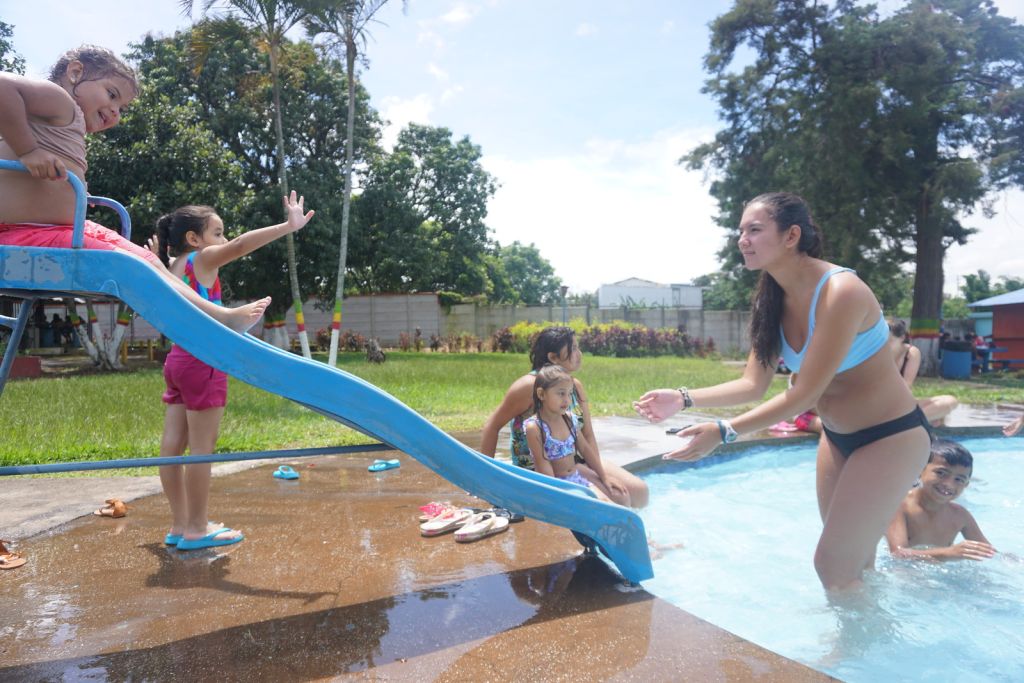 After the farm, we headed to the local soccer facility where we played a few fantastic games with the local boys! Max and Hallie were our stand out goalies, and Victoria had a kick that sent the other team running down the field. Our next spot on the map was Arenal, a town at the base of a volcano. We also learned that a man-made lake was built in the area to block the lava from reaching the villages. In the afternoon we went to the Baldi, the hot spring water park, where our trip members relaxed in hot springs and rode water slides. The next day we traveled deep into the rainforest to go canyoning and had a blast repelling down large gorgeous waterfalls.
In honor of Roxy's birthday, the staff decorated her door in balloons before we all sang her happy birthday at breakfast. That afternoon we explored the town and some trip members had fresh fruit smoothies at a local cafe. After dinner, the trip gathered to play Minute to Win It and we had tons of fun doing tasks, like eating donuts off a swinging string!
The whole trip was excited to head to our next location where the weather calls for lots of sun!
The Westcoast Blogger
Does exploring and volunteering in Costa Rica interest you? Check out our various opportunities here!