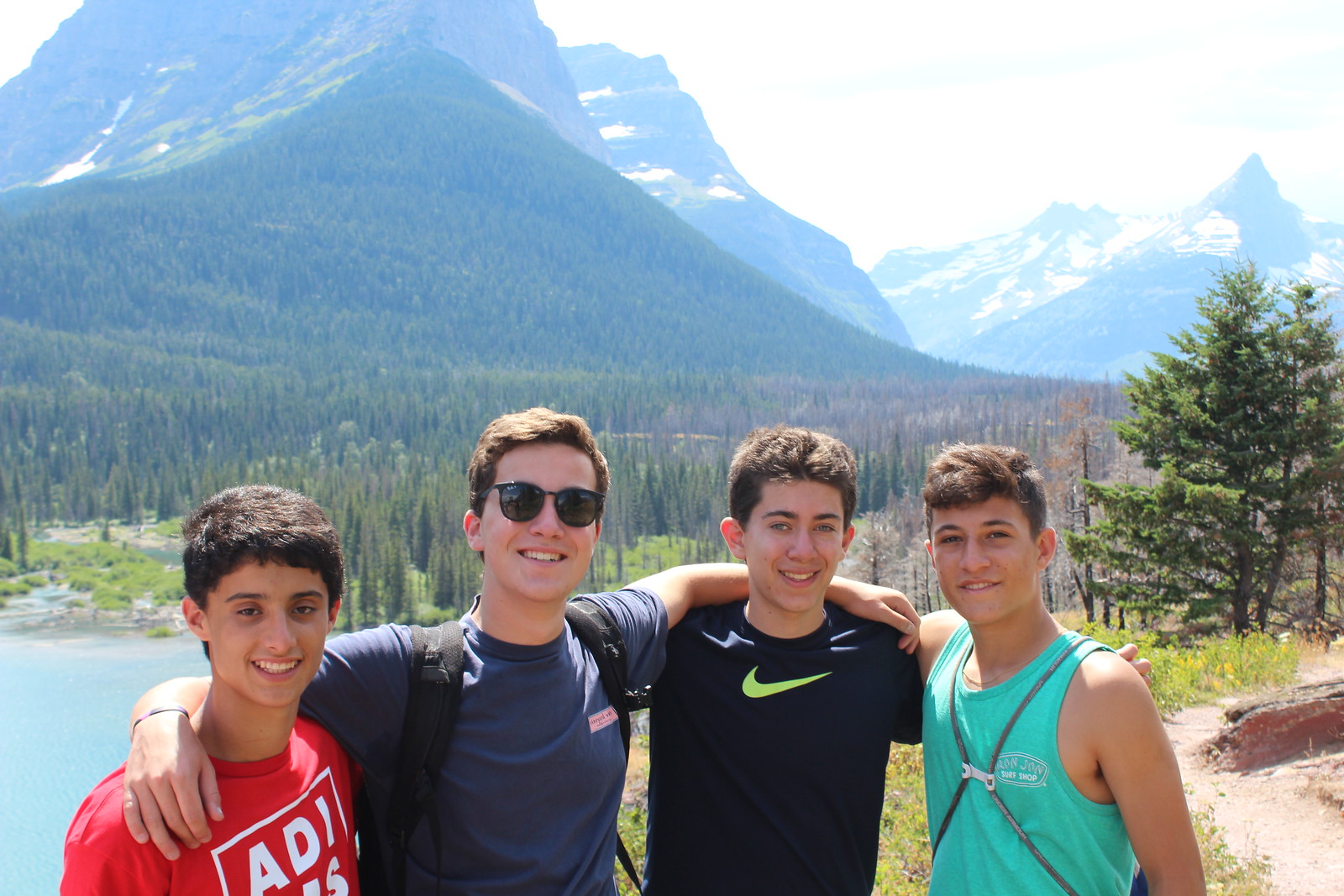 After crossing the border into Montana, Color War was announced! The group was split between the red and blue teams and every game was cowboy-themed, of course!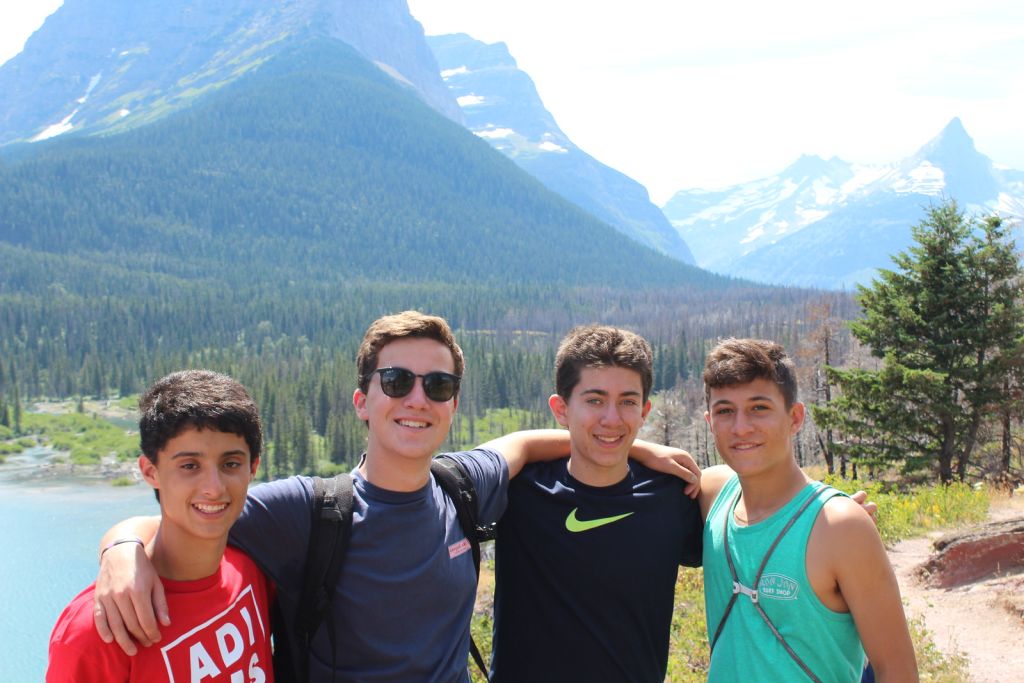 As soon as we got off the bus, the teams raced to see who could set up their tents fastest. The games continued with relay races, capture the flag, scavenger hunts, and more! In the end, the blue team emerged victorious.
While in Glacier National Park, we also enjoyed a beautiful hike up to a waterfall. We were on the lookout for wildlife but didn't see anything!
The trip packed up and said goodbye to our last campsite and headed to Montana State University. We spent the bus ride playing 'Name That Tune,' and everyone on the trip impressed us with their music knowledge! After dinner, we headed to the Bozeman movie theatre. Most of the trip members chose to go see Despicable Me 3 for some laughs, though some opted to watch War for The Planet of The Apes. The evening ended with a birthday cake surprise. Happy birthday, Emma!
After that, we made our way to Yellowstone National Park. The views from the bus were incredible as we pulled up to Old Faithful! We also spent some time visiting the fountain paint pots, which glowed both blue and orange. The day ended with chocolate-covered Twinkies for another birthday celebration – happy birthday, Michael!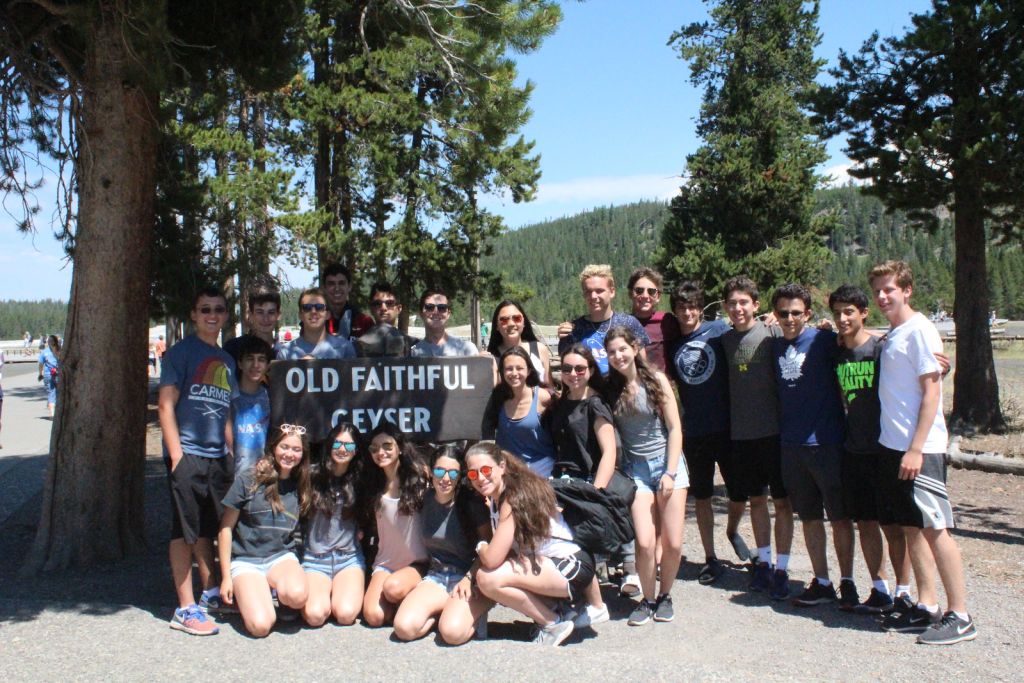 In Jackson Hole, we checked into our cowboy village, and then walked downtown where everyone was given free time to explore the town's shops and restaurants. Many of the girls decided to buy matching sweaters and wore them around town. It was soon time to head back for some swimming time and dinner, though we made sure to save some room for the big birthday cookie cake that awaited us! Happy birthday, Parker!
It's bittersweet that we've already enjoyed our final destination: Park City, Utah. The Trip Members were again given free time to explore the town, which was filled with lots of good restaurants and cool art galleries. The evening was spent hanging out around the indoor-outdoor pool, and reminiscing about all of our favorite memories from the trip.
On our last morning together, we woke up and headed to the alpine coaster, which was so much fun! Everyone walked off the ride with a big smile on their face. After that, it was time for our final end-of-trip banquet!
Thanks for reading!
The Westcoast Blogger
Interested in our USA and Canada tours? Learn more about Westcoast Connection's Northwestern Odyssey 17-day and 25-day itineraries.