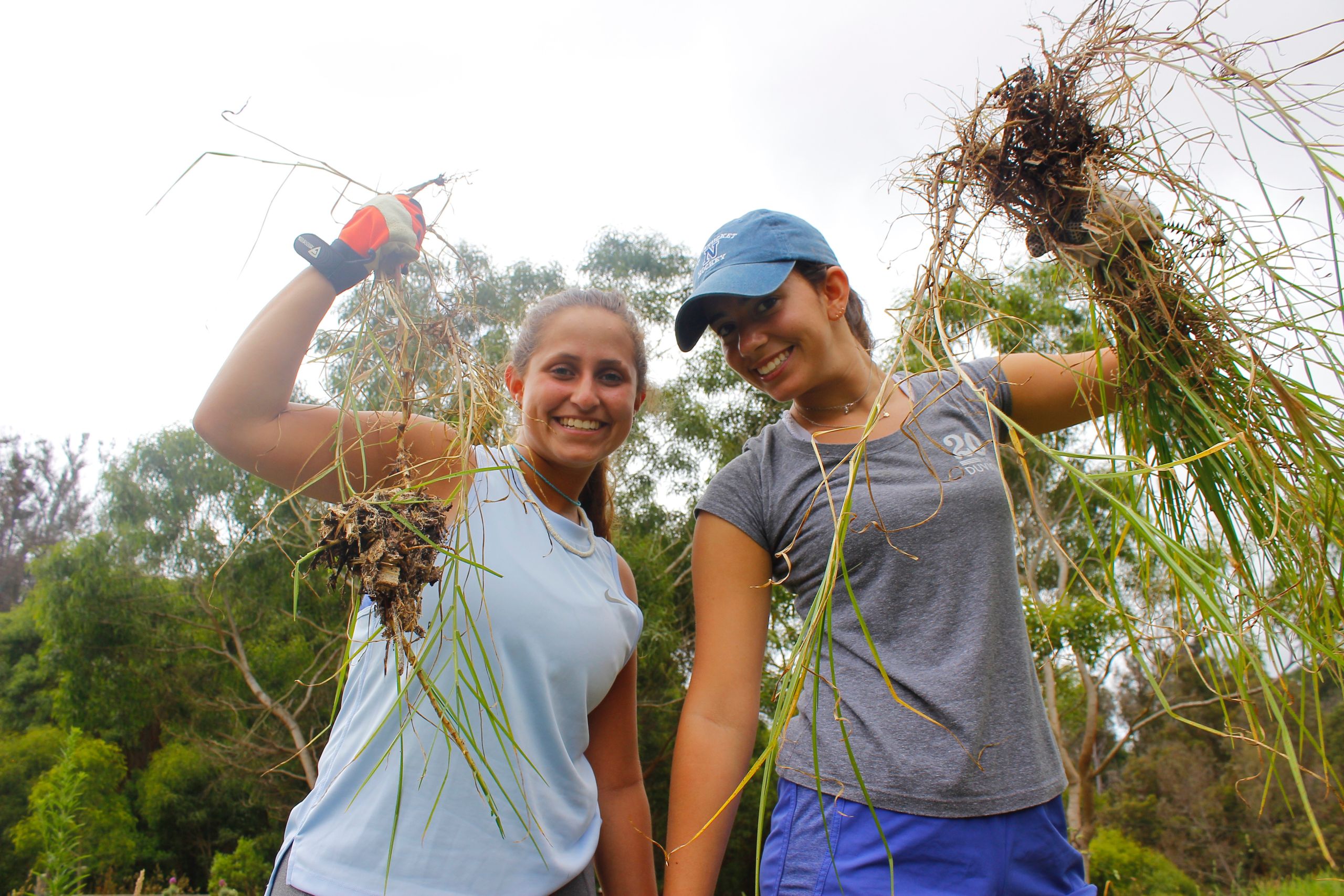 Last time we checked in we were heading to Waipa Farms in Kauai. This community farm, dedicated to connecting people to aloha 'aina (the love and care for the land that provides for us), offers a variety of Hawaiian and Kauain plants and fruits. One of the farm guides, Kaui, taught us about the importance of some of the plants, such as the kalo or taro root, which is the mainland-equivalent to the potato. It has provided for centuries of Hawaiians and is deeply ingrained in Hawaiian culture.
We also got to see avocado trees, breadfruits, pineapple trees and jackfruit. Jackfruits are massive–roughly the size of two footballs– and are super sweet. We were lucky enough to taste a ripe one that Kaui picked from the tree for us. A yellow-orange, spiky exterior protects fibrous pods and Kaui showed us how to pluck the sticky pods and eat the inside. After our sweet snack, we worked to remove weeds from around two small vegetable crops. Then we had time to explore Hanalei and prepare for the next days' travel to Maui.
Arriving at our final destination, Maui, the group was excited for our last days of service and island adventures. At the Boys and Girls Club of Maui we broke into sports, games and art groups, similar to our first Boys & Girls Club volunteer experience. After learning from this experience, it was great to see trip members improving their management and organization skills so things ran even smoother this time around!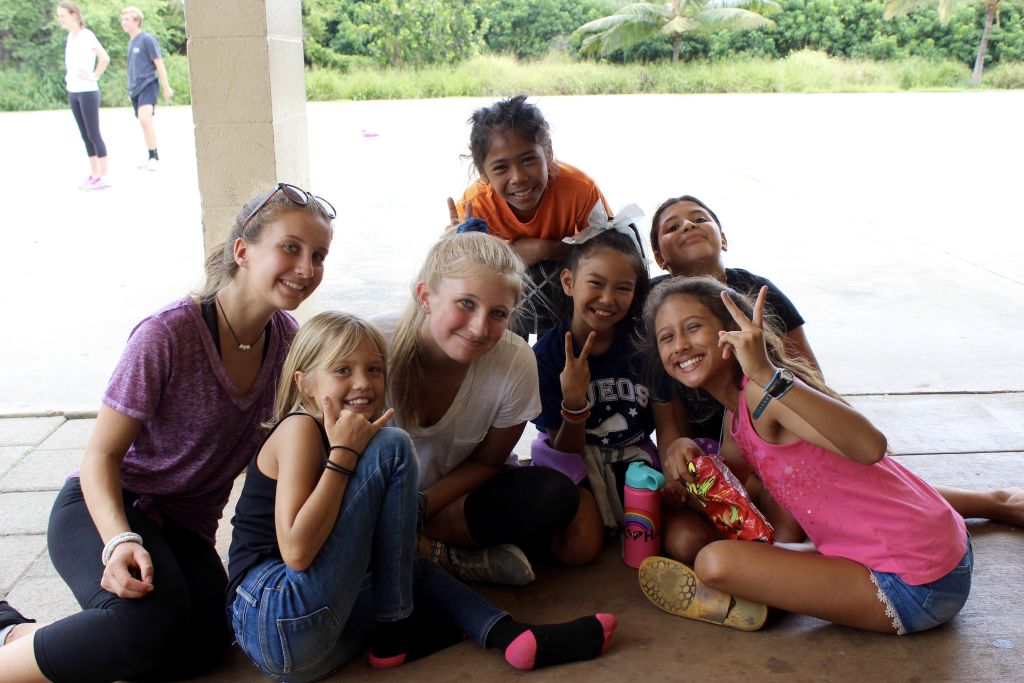 The next day at the beach in Kihei offered beautiful views of Maui's coast and we even saw two sea turtles! It was a relaxing beach day to prepare us for our time with Nature Jay, Ray and Joe.
Volunteering with Nature Jay, of Eco Maui, and Joe, from Plant a Wish, was one of the most humbling experiences on this trip. Joe opened with a Hawaiian chant that asked permission to enter the forest. Much of the area we worked on was overcome with weeds and invasive Eucalyptus trees that leave acidic soil behind. This makes it unable to retain and absorb water, thus making it infertile for native plants to grow.
Standing less than 6 inches tall, and too shadowed by the overgrown weeds, a budding 'Ohi'a lehua tree was one of the first plants we rescued. It is one of the first plants to grow in the lava after a volcanic eruption.
We weeded around about 80 trees, marked by small flags in the ground. Joe has planted a tree in every state, and continues to dedicate his life to conservation and restoration of native forests. Working alongside him made each of us feel motivated to help the land. Joe, Nature Jay and Ray set the tone for two magical days on Haleakala.
The following and final day of service brought us to another area of Haleakala. Nature Jay and Ray met us at the gates of Twin Falls trail. We hiked to the tallest waterfall on Haleakala, learning about the bamboo, flowers, and trees of Maui on the way. Every one of us took to the water and couldn't wait to get in! By the end of the day, we had seen five waterfalls and swam in three. We weeded and cleared an area where later we enjoyed a bonfire and looked up to see thousands of stars. Two days after a new moon and sitting on a mountain in one of the most remote places on Earth, we saw more constellations than ever. We even saw the Milky Way!
Trip members shared their favorite moments on our trip and their hopes for the future. Nature Jay and Ray shared some Hawaiian history and offered advice about the delicate balance of life. It was the perfect ending to an incredible trip full of once-in-a-lifetime moments none of us will ever forget! Aloha!
The Westcoast Blogger
Do you want to make a difference while exploring beautiful Hawaii? Volunteer with our 18-day Hawaii community service program, for an incredible opportunity to explore its islands, its people and its culture.