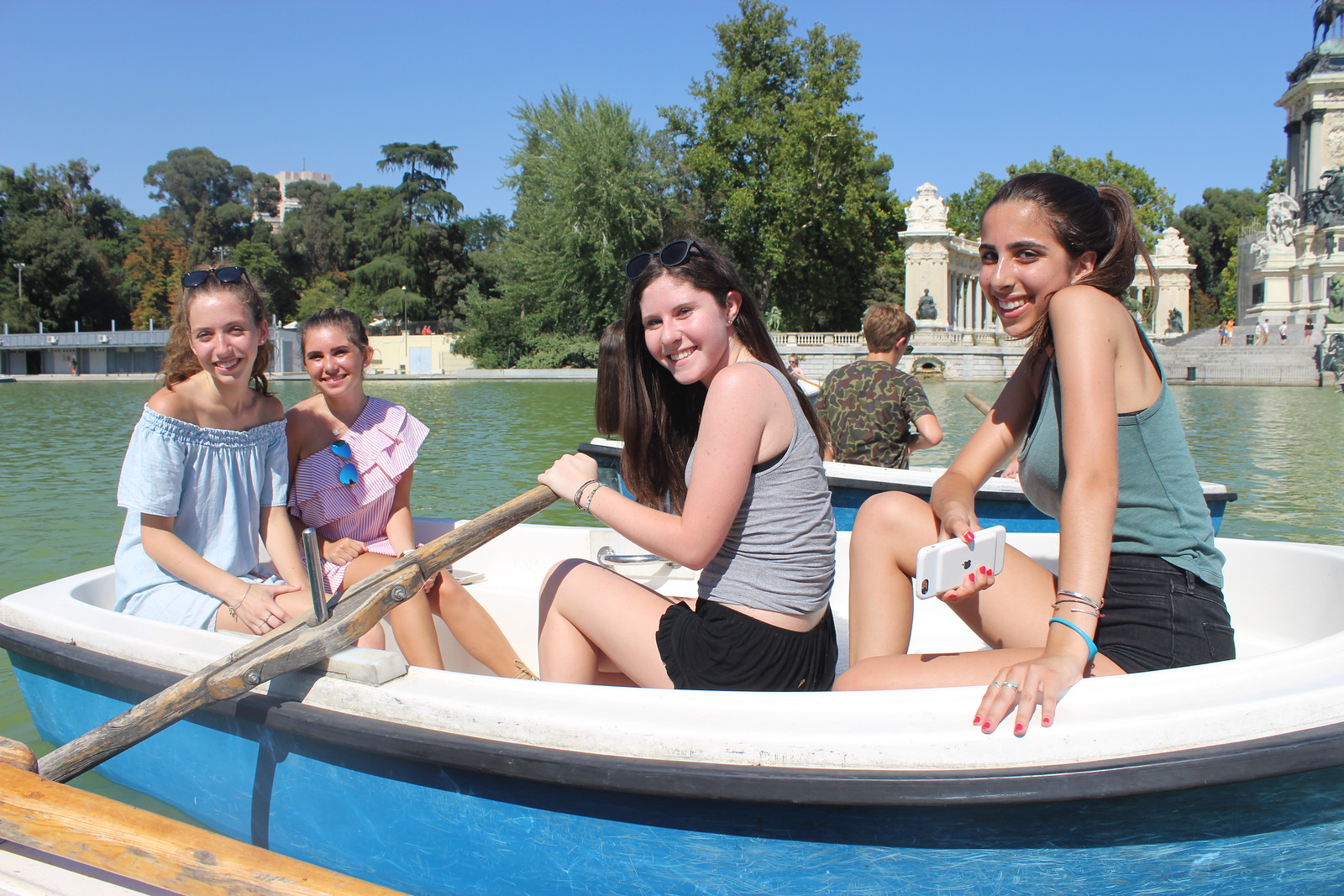 Greetings! We are back from our fabulous weekend in Madrid armed with a better understanding of Spanish culture. Madrid was a sensory experience: the city was beautiful, we tasted churros with chocolate and gelato (of course!), feasted our eyes on the most famous works of art in the Prado museum, saw the frescos, portraits and architectural wonders of the Royal Palace, rowed boats in Buen Retiro park, and enjoyed the slightly quieter, slower pace of life the city has compared to Barcelona.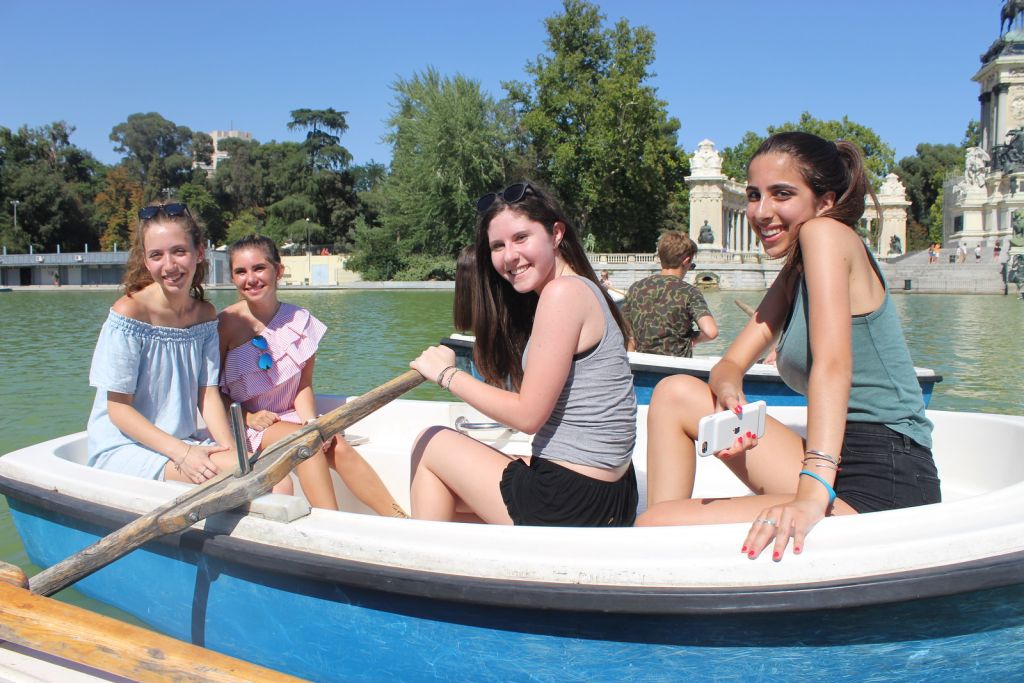 The night we arrived and went to dinner in Madrid, there was a Tedx Madrid talk taking place in Plaza Mayor, near the hotel. In Puerta del Sol – the plaza where we ate dinner – there were street performers warming up for an evening of entertaining.
Sunday morning before we left Madrid, the students spent the morning weaving in and out of various stores and tents in the famous flea market, El Rastro. Students bought jewelry, old watches, art, and vintage clothing. How amazing is owning something that's authentically Spanish? Anyone who made a small purchase now has an item that had a Spanish life of its own before coming into their hands.
Here's an anecdote from a student about the past few days:
¿Cuál fue tu momento favorito de la semana pasada?
(What was your favorite moment of the last week?)
Jordan:
Cuando nosotros fuimos a Madrid, yo tuve un tiempo increíble. Me gustaba ir al Palacio Real y el tiempo era muy bonito. Me hubiera estado más días en Madrid porque es un lugar muy diferente de Barcelona.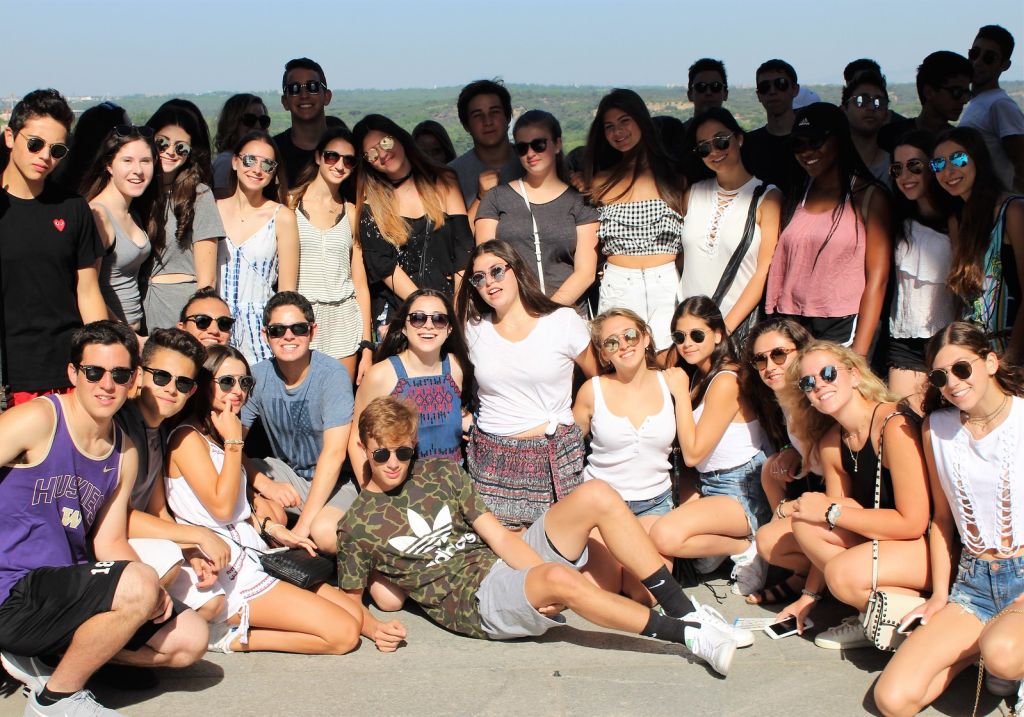 (When we went to Madrid, I had an incredible time. I liked going to the Royal Palace and the weather was beautiful. I liked Madrid because it's very different from Barcelona.)
It's the last week of classes before we go, so we're squeezing every bit out of them while we can; studying for final exams, composing portfolios in art and photography, playing games and paying special attention to the children we've volunteered with during community service…. It's incredible how fast time has flown by.
Talk to you at the end of this week!
The Westcoast Blogger
Does Barcelona sound like an exciting place to get a taste of college life? Explore our 21-day and 28-day pre-college summer programs in Barcelona. It will be the experience of a lifetime!