We have had another incredible week, starting off at Disneyland in beautiful Los Angeles. A great time was had by all, especially Ethan and Jacob, who rode Space Mountain over ten times- talk about space travel! Several trip members also witnessed two proposals at the park, proving magic was truly in the air. Later, everyone participated in our very own comic debate before we attended Hollywood's famous Improv Comedy Club, where laughs and smiles were abundant throughout the hour.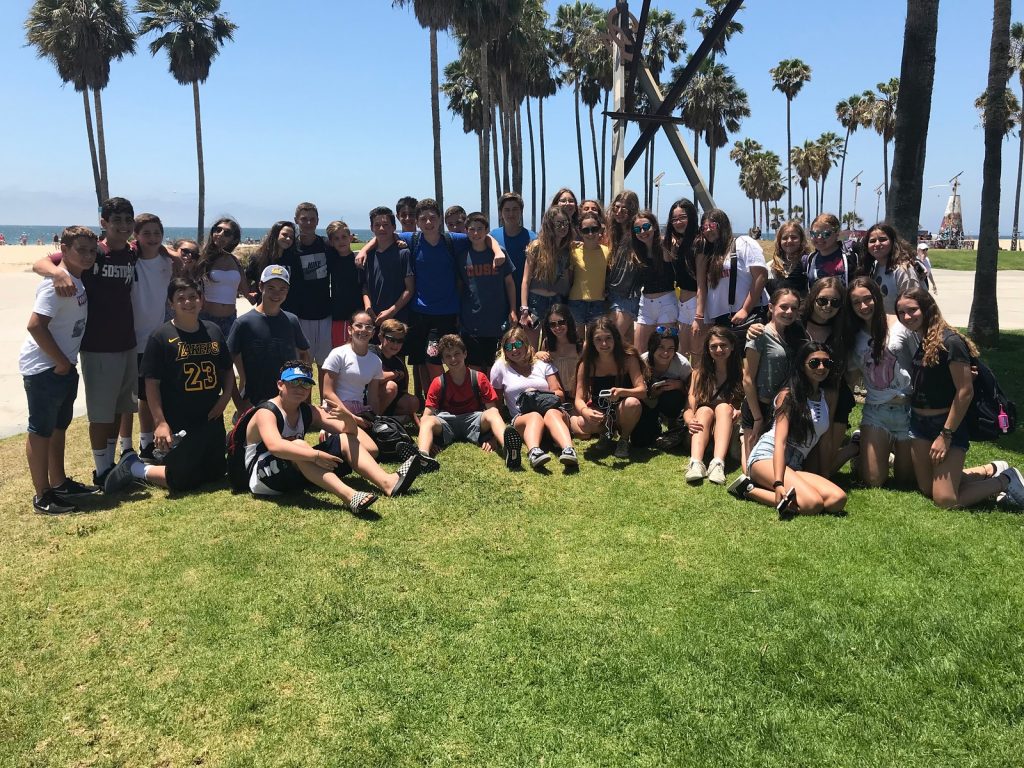 Our adventures continued as we made our way to Moonlight Beach in San Diego to have lunch and hit the waves. It was a terrific afternoon, as many of us learned how to pop up while surfing. The surfing instructors were amazed by Maia's dedication, who ended up discovering a hidden talent and didn't want to leave!. On another note, Sydney, Sophie and Jedd loved spotting sea crabs on the beach. The group had an awesome time celebrating Matthew's birthday and enjoyed surprising him with warm wishes, singing "Happy Birthday" and sharing a delicious cake. Our bus was also decorated for him as we traveled to the San Diego Zoo!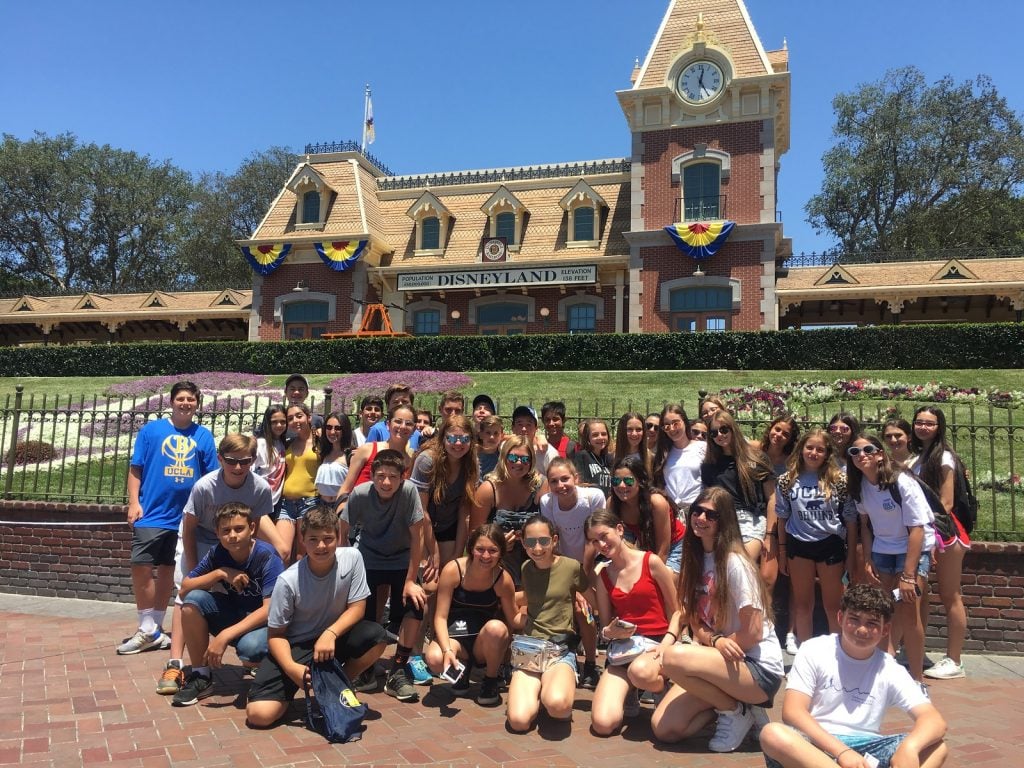 In Las Vegas, Zoe impressed us all with her dedication to conquering her fear of heights by riding the Stratosphere's Big Shot with her friends. A trip to Vegas wouldn't be complete without the chance to walk down and explore the famous bustling strip!
As always, the show must go on! Next we make our way to Ruby Campground, where we are excited for the adventures that await us in Arizona!
The Westcoast Blogger
Do you want to spend a summer surfing with new friends? Find out more about our 28-day Californian Extravaganza!