Greetings from Krabi! What an incredible week we've had, and our time in Chiang Mai just flew by! The memories we made there are ones that we'll surely cherish for many years to come. We spent two days at Watpakoitai primary school, where we were greeted enthusiastically by 96 school students. In groups of four, we designed lesson plans to teach basic language skills to them. Using our personalities and lots of gestures, we succeeded in reaching our lesson objectives, proving that language barriers are no obstacle when your determination is strong. We were delighted to learn that, despite hardly speaking the same language, we could play, laugh, and form bonds that we never thought possible! On our last day, the school planned a farewell ceremony, and we were all brought to tears when a girl in the fifth grade proudly stood up in front of the entire school and eloquently thanked us for our contribution!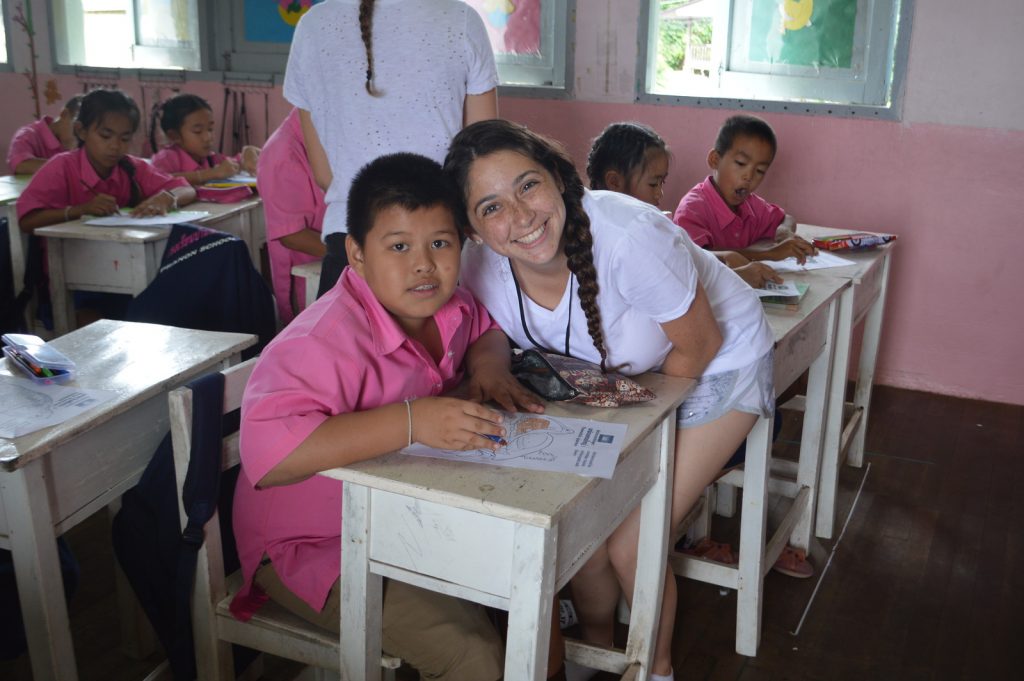 We celebrated our success by spending the next day ziplining through the canopy of northern Thailand, and then we finished the community service portion of the trip with a bang! We headed to the Patara Elephant Farm, where we learned all about elephant welfare and participated in their health care ritual. We were charged with our own elephant for the day and we were responsible for washing them, bringing them right into the water, and hopping on their backs to scrub their skin clean. We learned how playful and sociable elephants are by splashing around with them in the water! We had an incredible picnic lunch in the mountains, where we chowed down on sticky rice and all kinds of exotic fruits. It's safe to say that our day with the elephants was a highlight of the trip, and we hope that our help on this day will help Thailand's dwindling elephant population reestablish itself in the wild.
Next up, Krabi! After all our hard work, we were ecstatic to be moving on to the breathtaking beauty of one of Thailand's top tourist regions. Our first day here was spent kayaking around breathtaking limestone cliffs and through mangrove forests. It was such an adventure to get out and explore these remote areas. After lunch, a crew went back out for another round. We paddled to an area where the water was shallow, at which point we jumped out and swam in the warm blue water.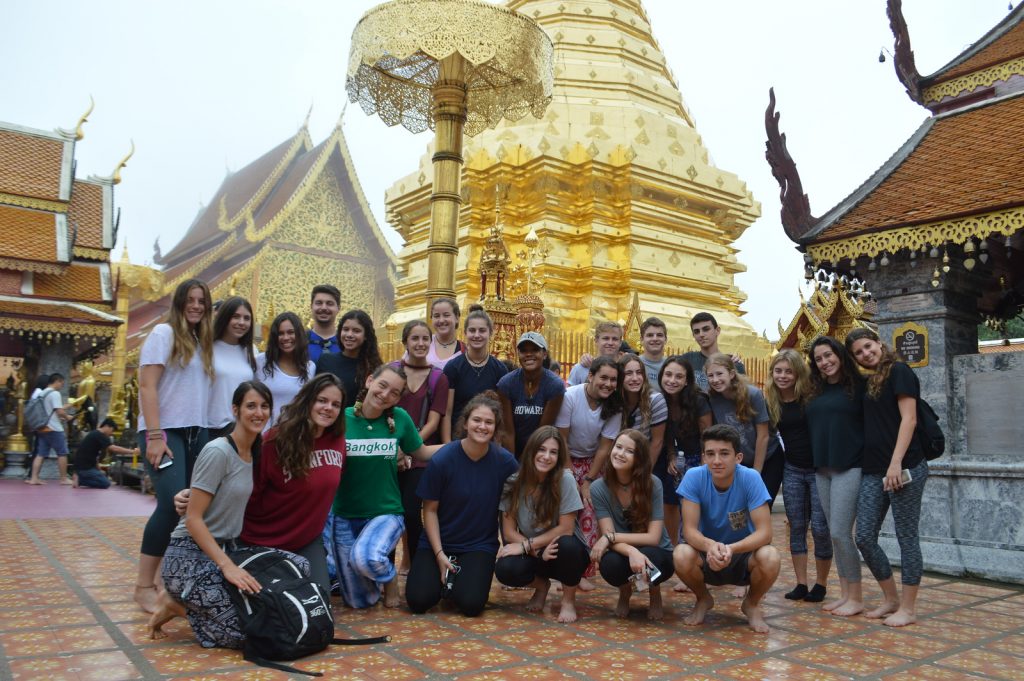 On our second day in Krabi, we jetted off to explore the different island beaches. We frolicked in the water, relaxed on the sand, and enjoyed the incredible scenery. Afterwards, we hopped on another boat and headed out for an adrenaline-filled scuba adventure. Many trip members felt nervous, but were exhilarated by the experience and we were so proud of them for facing their fears and giving it a shot! Krabi has truly lived up to its reputation and we've thoroughly enjoyed the walks on the beach, delicious treats (coconut ice cream and banana pancakes!), and evenings spent bonding with each other in our hotel!
As of right now, we only have three days left in Thailand, so we're looking forward to enjoying every last second together in this amazing country.
The Westcoast Blogger
If Thailand is on your bucket list, check out all the details for this Thailand trip and get ready for a Thai experience of a lifetime!