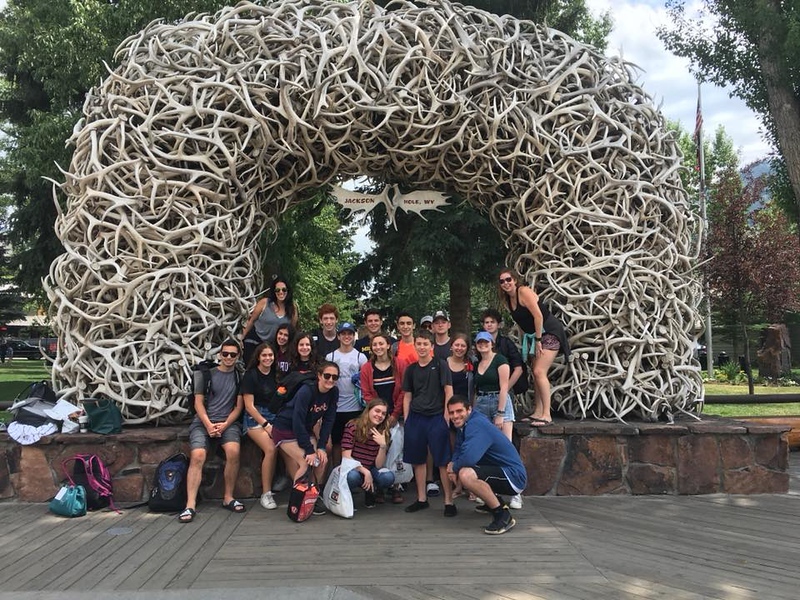 The group had a great time at Montana's Glacier National Park! We went on a scenic hike which concluded at St. Mary Falls, a beautiful waterfall, and then took a boat tour around the lake to enjoy all of the mountain views. After an entertaining bus ride filled with music and cheers, we arrived at our scenic campsite, where later that night we began our zombie apocalypse themed competition! Team Red and Team Blue, representing Seattle and Vancouver respectively, competed in various activities to determine which city would be able to survive a potential apocalypse. Throughout the next three days, the trip members had a blast working cooperatively in challenges such as a pie eating contest and writing and performing team songs.
Next, we arrived in Bozeman! After eating a delicious dinner, the group enjoyed a relaxing movie night. The following morning as we traveled to Jackson, we stopped at Yellowstone National Park to see the Old Faithful Geyser erupt! As we drove through the park, the trip members kept their eyes out to spot different animals.
In the morning, the group had an incredible time white water rafting just outside of Jackson! It was definitely a highlight for many of us. After rafting we enjoyed exploring the town of Jackson, followed by a delicious pizza dinner.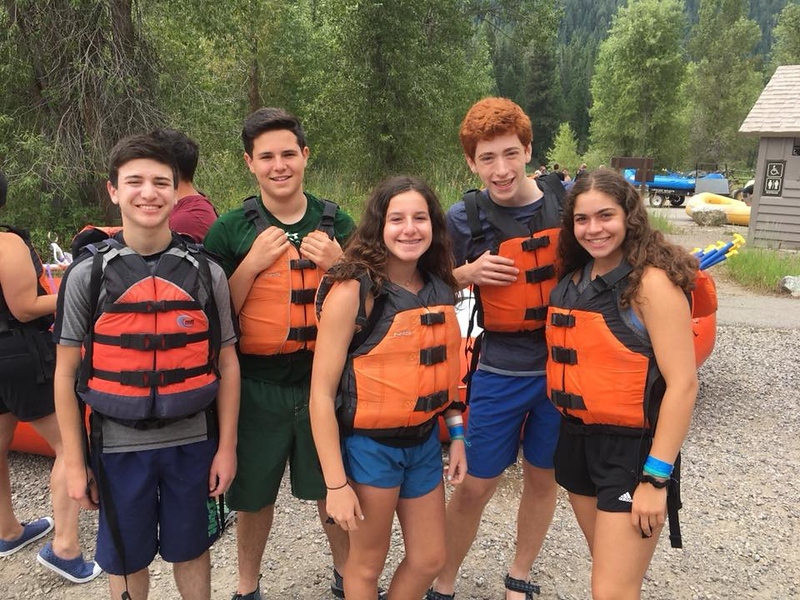 In Park City we made the most out of our last full day together by going on an alpine coaster and exploring the city with our new friends. At night we had our farewell banquet, where we ate amazing food, received paper plate awards and watched a video showcasing the many highlights of the trip! We have truly formed a Westcoast Connection family and will always remember this incredible summer we have shared together.
The Westcoast Blogger
Do you want to reach scenic heights and see new sights? Learn more about our 17-day and 25-day Northwestern Odyssey!