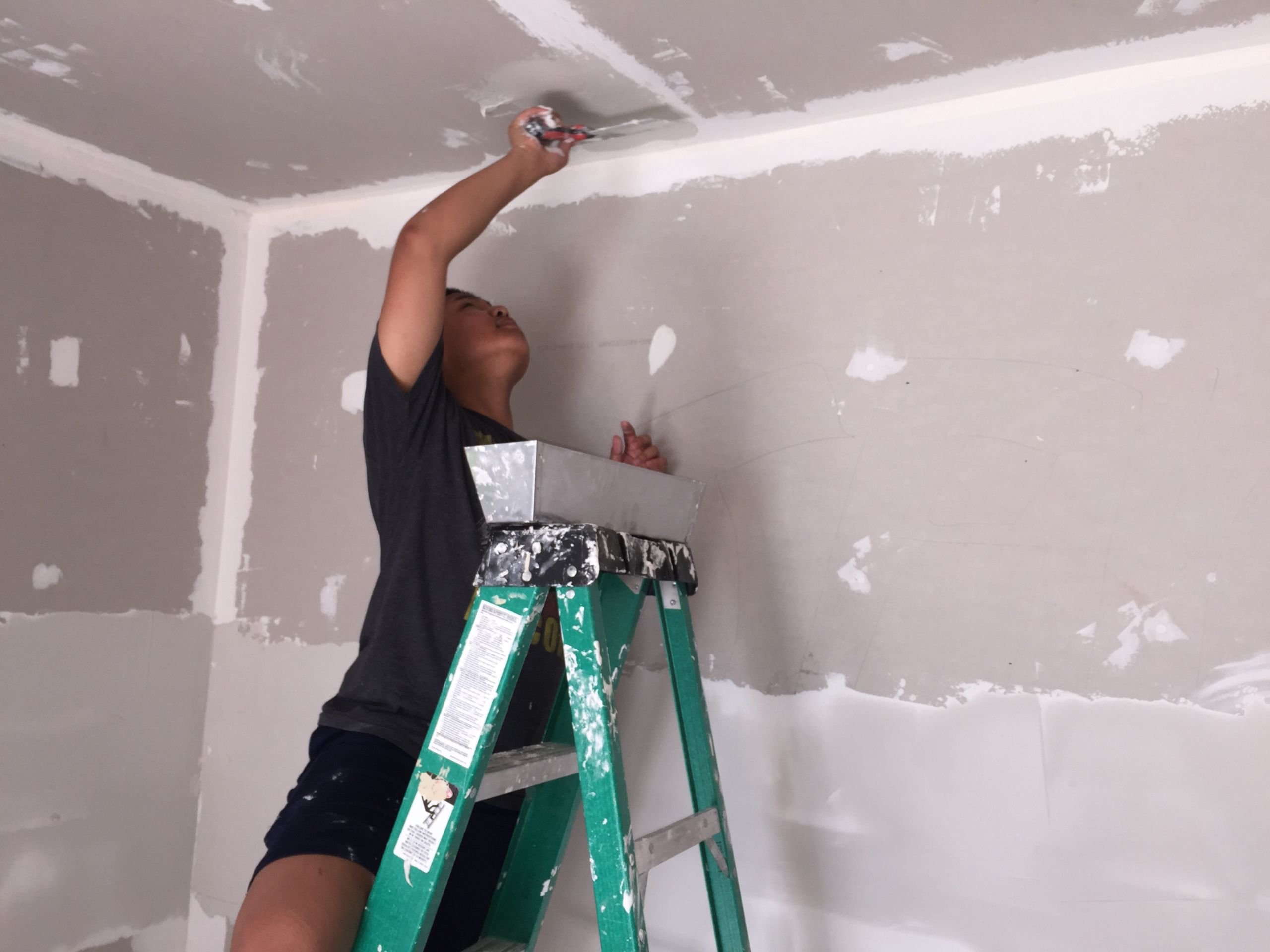 To celebrate July 4th we headed to downtown Houston to dine at the Hard Rock Cafe. It was Brukie, Megan, Becca, Ben, Nic, and Cole's first time! Then after devouring the meal we went to a nearby movie theater. Before returning to our dorm we caught some fireworks through an opening in the skyline and one of those quintessential "camp" moments happened. The team broke into "Star Spangled Banner" and with hands and hats on their hearts they sang right on the street corner. Sigh – magic.
Nestled in between our nights out, this group loves playing games –  from card games and trivia, to car karaoke and bopping. The creativity and ingenuity this group continually displays is beyond impressive and has even been tested, when ping pong balls and an empty box of Kleenex resulted in the most unique (and relatively complicated) of games. This approach transferred easily to our job site.
While volunteering at the service site, we had the pleasure of meeting two of the homeowners' daughters. Their amazement of the progress inside the home was a great reminder of why we all chose Houston as our destination. In just 5 days on site, we were able to drywall two rooms, mud the entire home, sand the entire home, and add a second coat of mud to most of the home! Our group did all of this with care and attention to detail. As the trip winded down, we were reminded by one of the site leaders that not only are we working to provide a home, but we are working to provide a home that has dignity. We are confident that our efforts were an important part of the process to shrinking the time it takes to return homeowners to their beloved homes.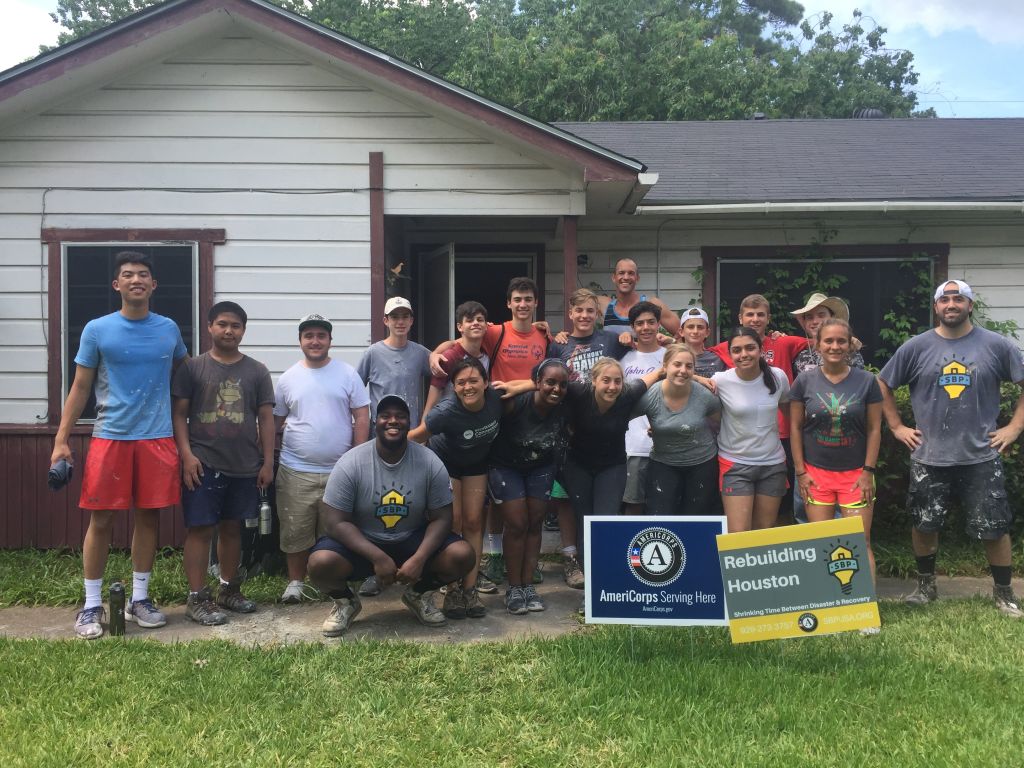 As I conclude this final blog post in these last hours of the trip I've come to appreciate the "small" things: Spencer S.'s Brooklyn accent, Michael's ability to make even the menial hilarious, Aryana's Pitch Perfect performance, Jared's impeccable Kermit impersonation, Evan's infectious laugh, and Cole's fist bumps. All these and numerous other moments and qualities weave a beautiful tapestry of our time here in Houston and the friends we've made.
Thank you for following along our journey on these 10 precious days here in Houston.
The Westcoast Blogger
Want to help rebuild Houston? Check out our 10-day Hurricane Relief community service program.