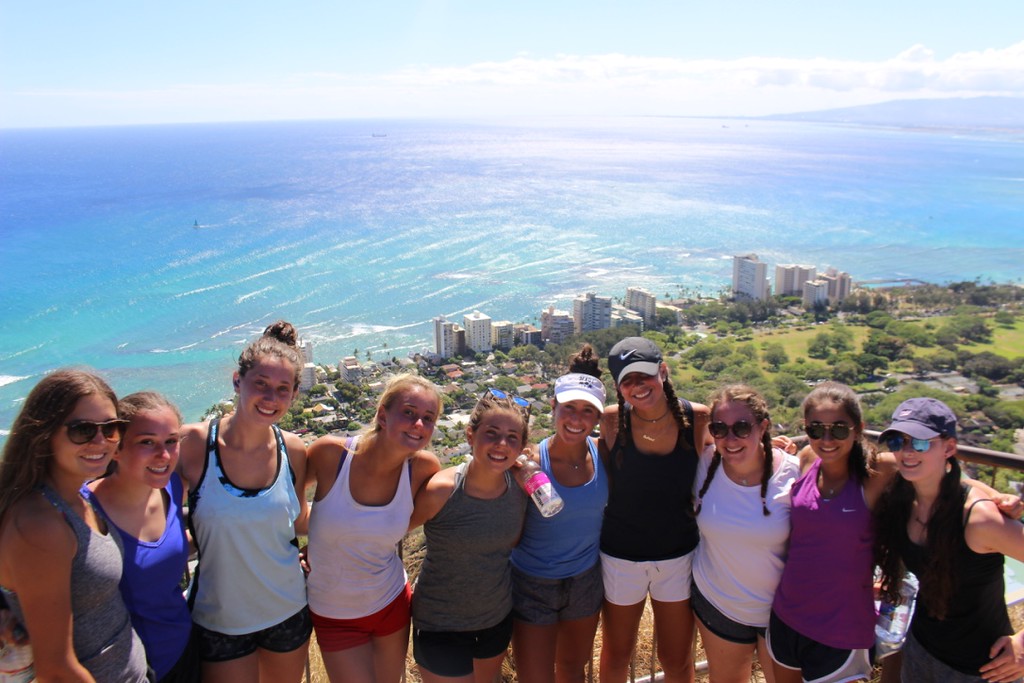 The last couple days of our trip were a whirlwind! Each day was packed with so much gratitude, appreciation, and fun!
Our first day at Habitat for Humanity Restore of Honolulu, we aided in the organization of furniture, tiles, door hinges, and much more, because the revenue made from each purchase at Restore goes toward helping families purchase affordable housing. Members of the community donate all sorts of items that they no longer need, and Restore refurbishes the pieces, or – as they say – 'upcycles' each piece for greater use. Our team had the opportunity to partake in many fixer-upper projects, including the repair of shelves, dressers, and a kitchen cart.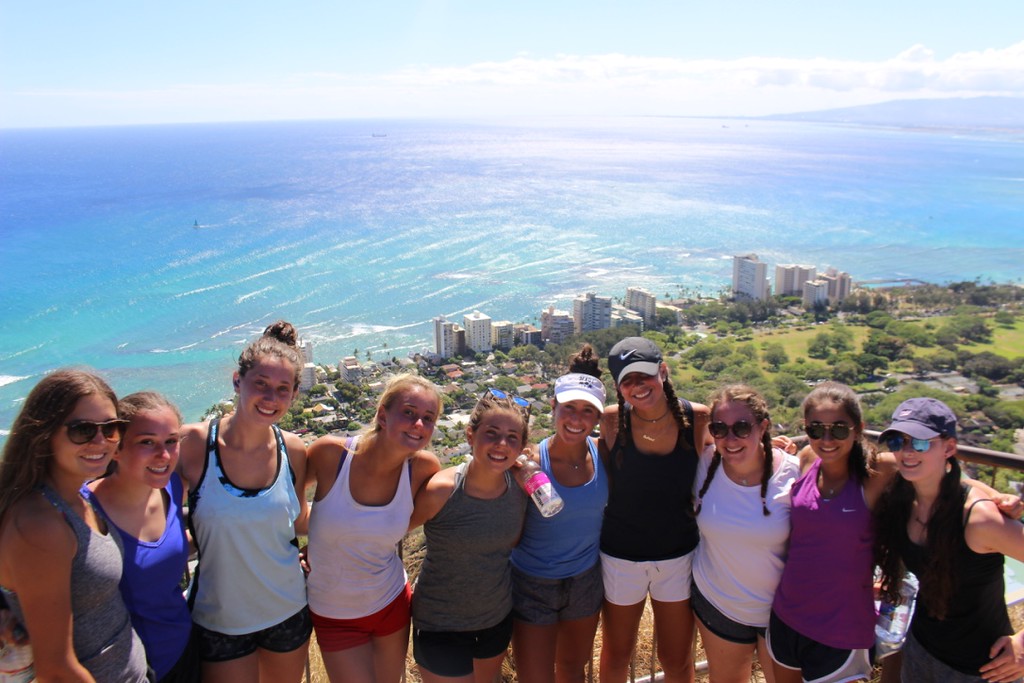 On our second day there, we got our paintbrushes out, creative minds set, and headed for an awesome day full of crafts. We split into six different groups, with each contributing in a distinct way. Rachel, Madison, and Sabrina constructed a beautiful piece of wall art that spelled 'HOME,' for example. They nailed the different sized plywood together, sanded each and every edge, and then finished it off with a light wood stain color. The finished product was so rewarding for each of them and they felt a great sense of accomplishment.
The next day was a well-deserved beach day. Fun times were had in the water as everyone played ball before venturing off to various shops and restaurants in Waikiki for lunch. After a great morning, we explored all the hotel had to offer; the boys played foosball and cornhole in one of the many game rooms, while the girls swam and relaxed. We concluded our day as a group, with dinner at a delicious Mexican joint near the hotel.
Our much-anticipated hike of Diamond Head was finally upon us! It was  challenging, but worthwhile; the spectacular view over O'ahu was like no other. The mountains cascaded in the background, the skyline of Honolulu was in the distance, and the ocean glistened in a hue of light blue. It was so beautiful that we couldn't stop taking photos. On our way back from the hike, we stopped off to grab some Hawaiian shave ice, which was delicious!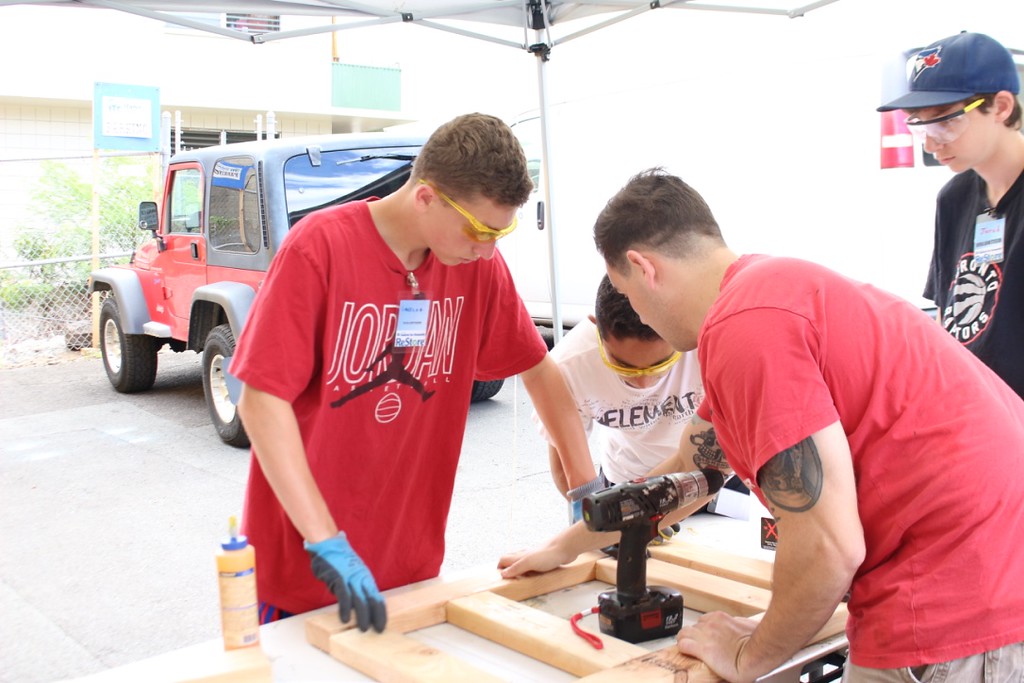 We then regrouped at the hotel and headed out for a wonderful Italian dinner followed by some karaoke, and it did not disappoint! A hilarious rendition of Beyonce's 'Single Ladies' was just one of the many songs we sang, and we capped off the night with a group sing-along to Nicki Minaj's 'Super Bass.'
The last day of our trip was an action-packed one, with an early brunch followed by a reflective experience at Pearl Harbor. We were both touched and fascinated by our visit there. Our final night as a group took place at a restaurant many of our members enjoy: California Pizza Kitchen. After dinner, we had a very bittersweet banquet back at the hotel, with various activities that brought our trip to an end. It started off with a few touching words about how wonderfully diverse our group is, and how each person contributed their unique self to make this trip so amazing. For our final activity, members wrote sticky notes for everyone else, putting it in that person's envelope, and then sealing it to be opened and read later. To top it off, we finished with paper plate awards and a very awesome dance party!
Thanks for reading!
The Westcoast Blogger
Have you always wanted to visit beautiful Hawaii? Volunteer with our 18-day Hawaii community service program, for an incredible opportunity to explore its islands, its people and its culture.