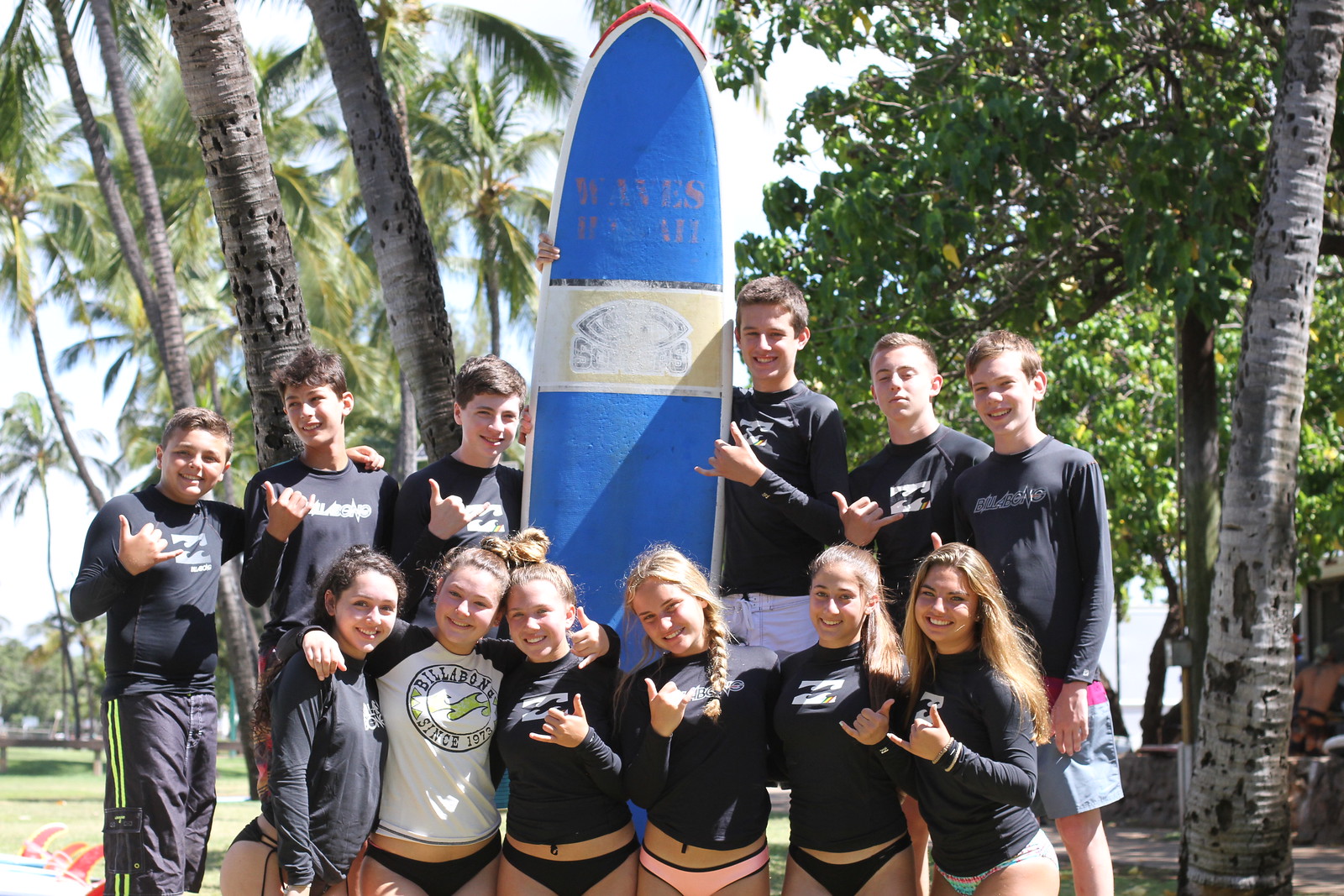 Habitat for Humanity ReStore was our last community partner of our time in Hawaii.  We worked with AmeriCorps VISTA to improve the store a few different ways simultaneously.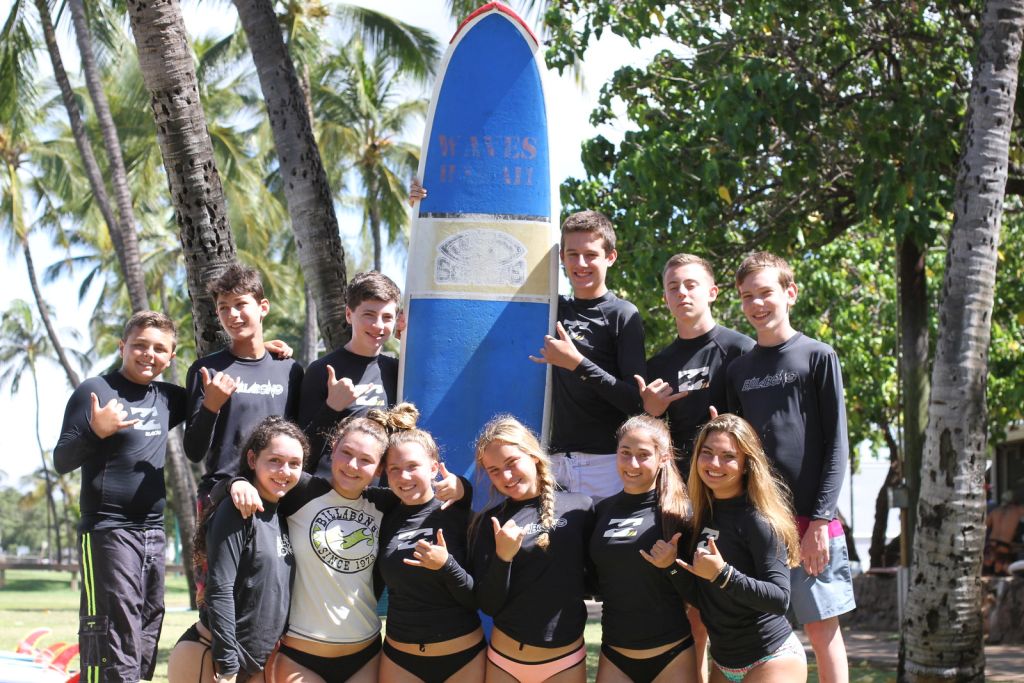 Our group split out into teams over our two days at the store to build a display area for mattresses (from scratch! We're talking cutting doors and re-purposing lumber to create it.), prepare the store to get their first forklift (basically the equivalent of baby proofing a warehouse), and building and painting both a chair and corner shelving unit from the ground up.  It was a tough couple of days, but our trip members kept their heads up with some of our go-to games.  When we finished up Friday afternoon, ReStore was more capable of diverting nearly 250,000 pounds of landfill waste this year than it was when we found it!
Tuesday morning, we all gathered for our final meal together.  Hula Grill became a fast favorite our first time eating there, from their fresh pineapple and papaya to their ahi fish tacos and açai bowls.  Combined with the second-floor ocean views, I'm pretty sure we'd all eat there every breakfast if we could!  At the table, we went around and shared our favorite moments from the trip.  While unfortunately you all couldn't be there at the table with us, we'll share some of those moments with you here…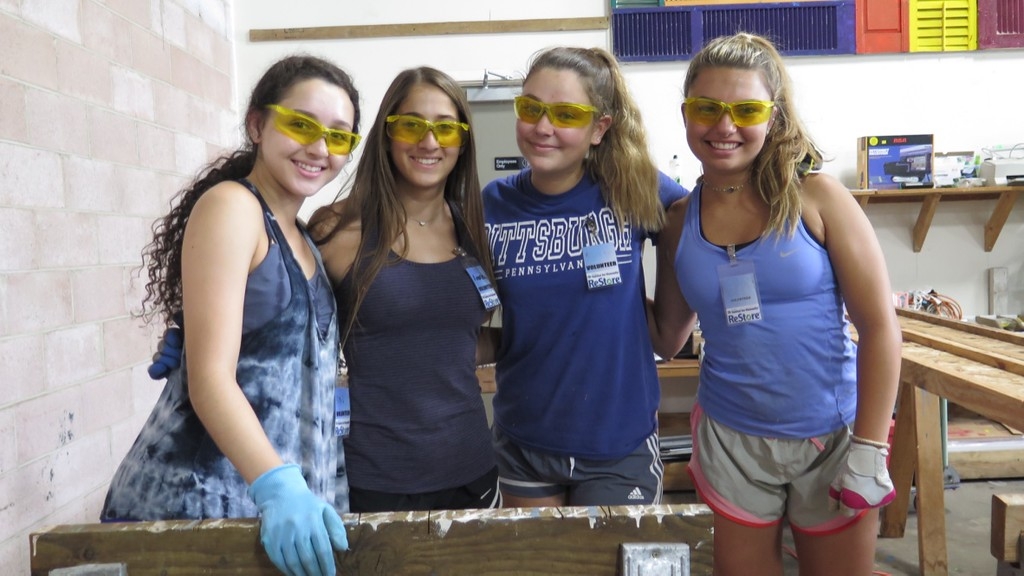 One favorite moment was the first minutes together at the airport in Maui.  We weren't quite sure of each other, and we didn't know how the group would end up.  We all laughed about it this morning as we reminisced and acknowledged how close we've grown as friends over the past two weeks.
Predictably, a couple of our adventure activities topped the trip for some of our trip members; coasting atop the waves and swimming among the swells were each a big winner.  You know from the past update, but everyone is still so proud of the fact that they each stood up and successfully surfed – and so are we!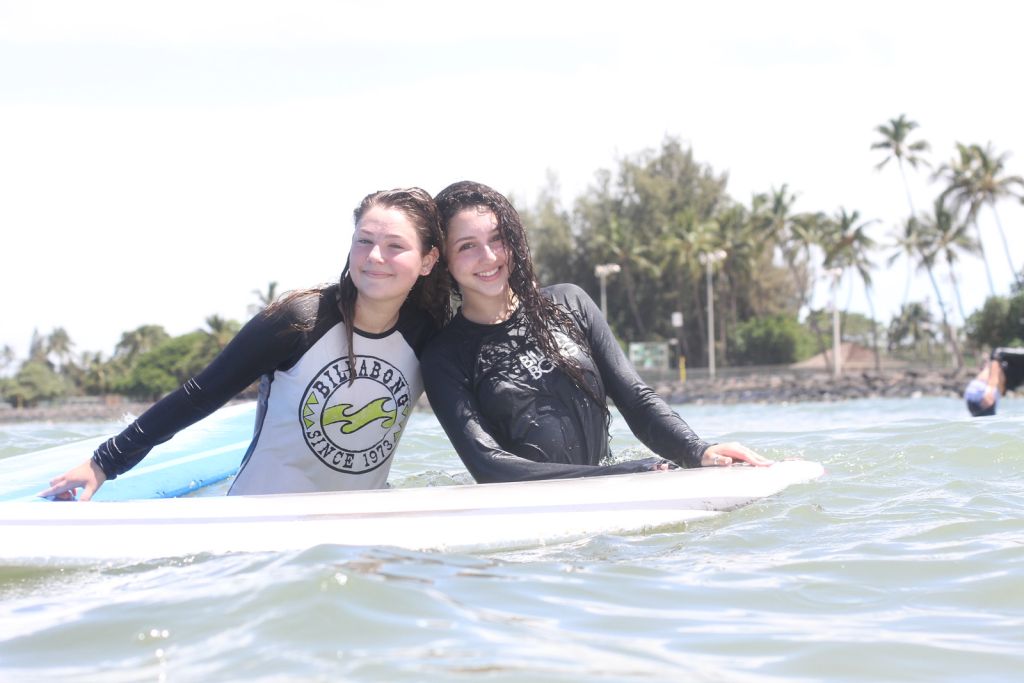 One of our favorite night activities was the night we took our turn behind the microphone at a private karaoke studio.  As an homage to our first song request of the trip, We Didn't Start The Fire, our staff kicked off the evening with an embarrassing rendition of Piano Man; meanwhile, our trip members took us through time with covers of everything from Katy Perry to the Grease soundtrack!  Everyone really got behind our finale, Sweet Caroline, and we were swaying together on the bench, taking videos with every available hand.  Sweet Caroline immediately became our de facto trip anthem – we sang it a capella as our last song all together in the airport shuttle bus this afternoon.  So good! So good! So good!  
Thank you for following along with our Hawaiian adventure! Mahalo and aloha!
The Westcoast Blogger
Do you want to make a difference? Volunteer with our 18-day Hawaii community service program, for an incredible opportunity to explore its islands, its people and its culture.