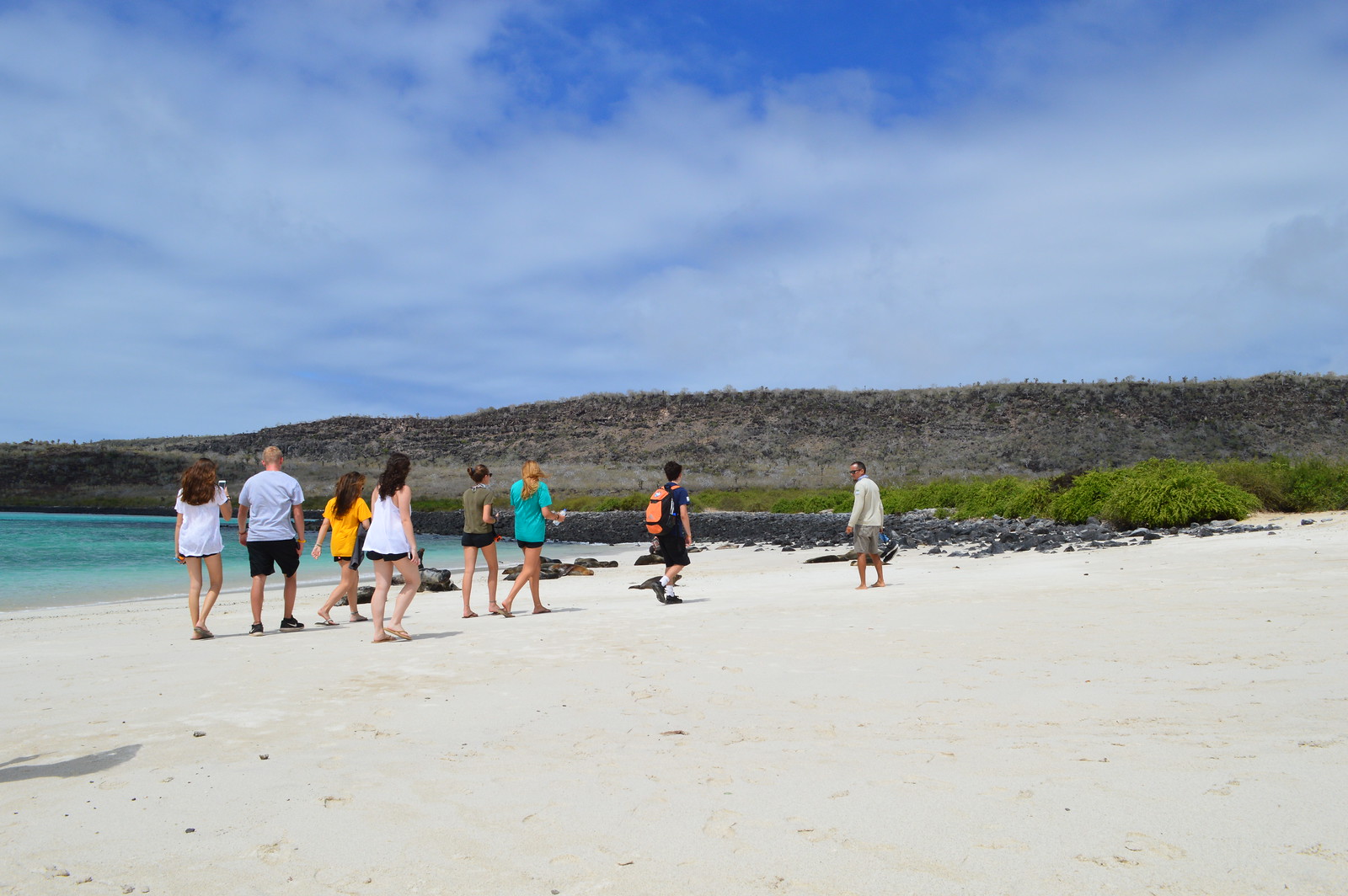 Buenos Tardes! Landing in the Galapagos felt different. We all understood the significance of these islands and could tell that it was going to be special.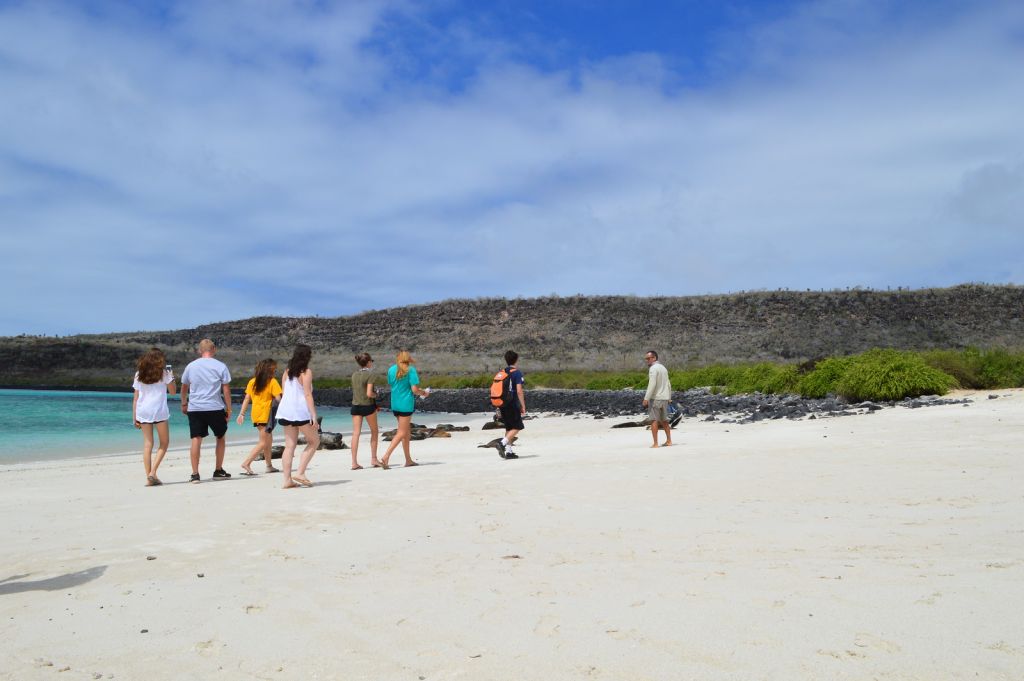 Although the Galapagos are a part of Ecuador, the islands have their own customs department. Before entering, everyone was asked about bringing plants or anything that could contaminate the natural species that have thrived here untouched for millions of years. On top of that, we had to take a boat from the airport just to get to our island, Santa Cruz!
Our community service project on Santa Cruz, the most populated island of the Galapagos, was to repopulate and plant endangered plants at a giant tortoise sanctuary. There, we earned many calluses on our hands and took many Instagram-worthy pictures! Although it was labor intensive, we were surrounded by 350-pound tortoises and delicious guavas to ease the pain.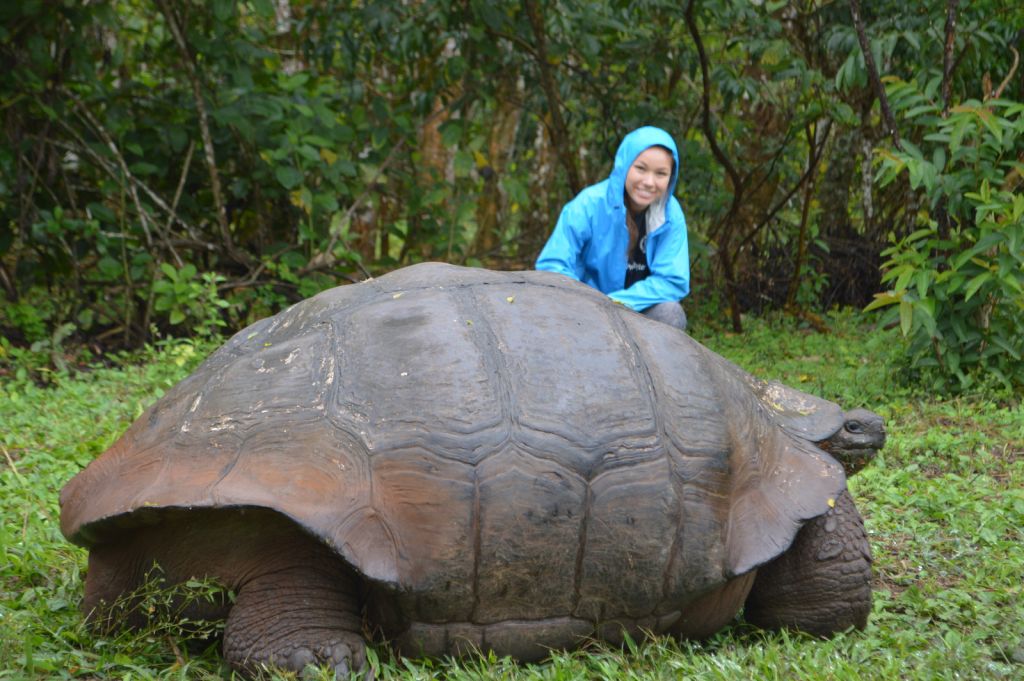 The moment many of us waited for all trip was soon upon us! After splitting the group into two and boarding separate vessels, we set off on our voyage to Santa Fe Island. On the island, we were greeted by a massive swarm of sea wolves (very similar to sea lions) just relaxing on the beach. We couldn't wait to jump right into the water! Finding Nemo was nothing compared to our time snorkeling and, at times, we found ourselves in the middle of schools of 'Nemo's' and 'Dory's,' but there was nothing more exhilarating than when we swam with sea wolves. One of them even felt playful enough and swam right in front of Alex!
Our last night in the Galapagos was a special one for us. After a wonderful dinner, we found ourselves sitting on an outdoor stage in downtown Santa Cruz, where we had our special awards ceremony. Everyone was presented with a 'most likely' award, and we all shouted out who we thought would win each award before the announcement. Manuela won "most likely to become a human lie detector" as she was a champion at spotting liars during our numerous games of 'werewolves;' Ariana won "most likely to become a YouTube star singing her own education song," since she wowed us twice with her singing of the periodic table and the Bill of Rights; and we can't forget Scott, who won the award for "most likely to be good at everything" since he's, you know, good at everything.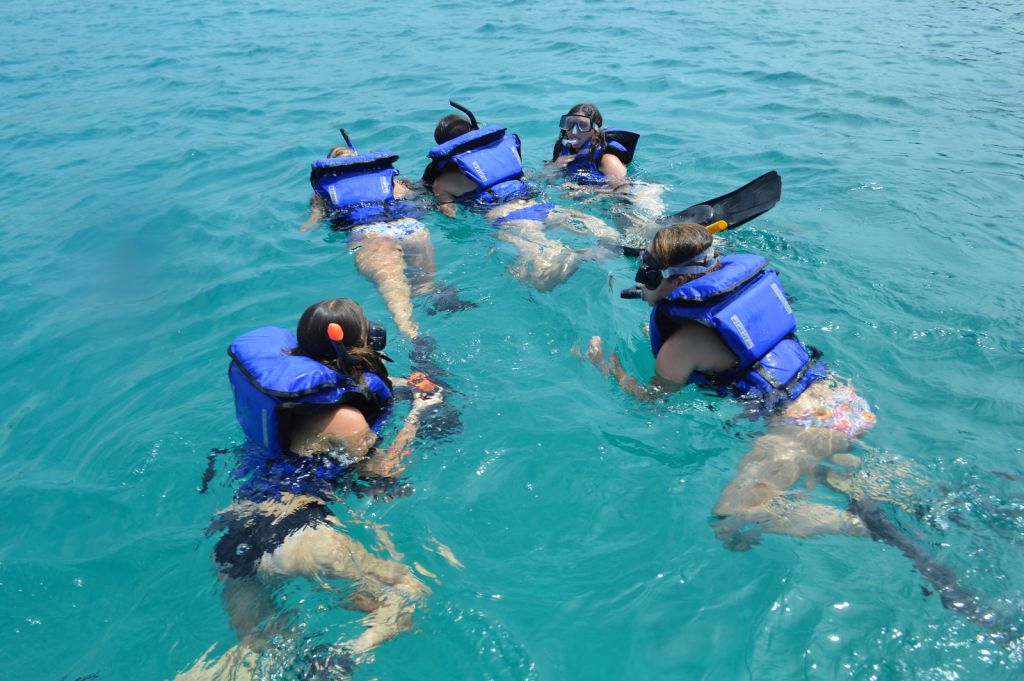 It's been a great trip and it's going to be hard to say goodbye to everyone; however, we've made so many memories that we'll remember fondly.
Thanks for reading!
The Westcoast Blogger
If this sounds like an adventure you'd like to be a part of, explore our 18-day and 25-day Ecuador and Galapagos community service trips.