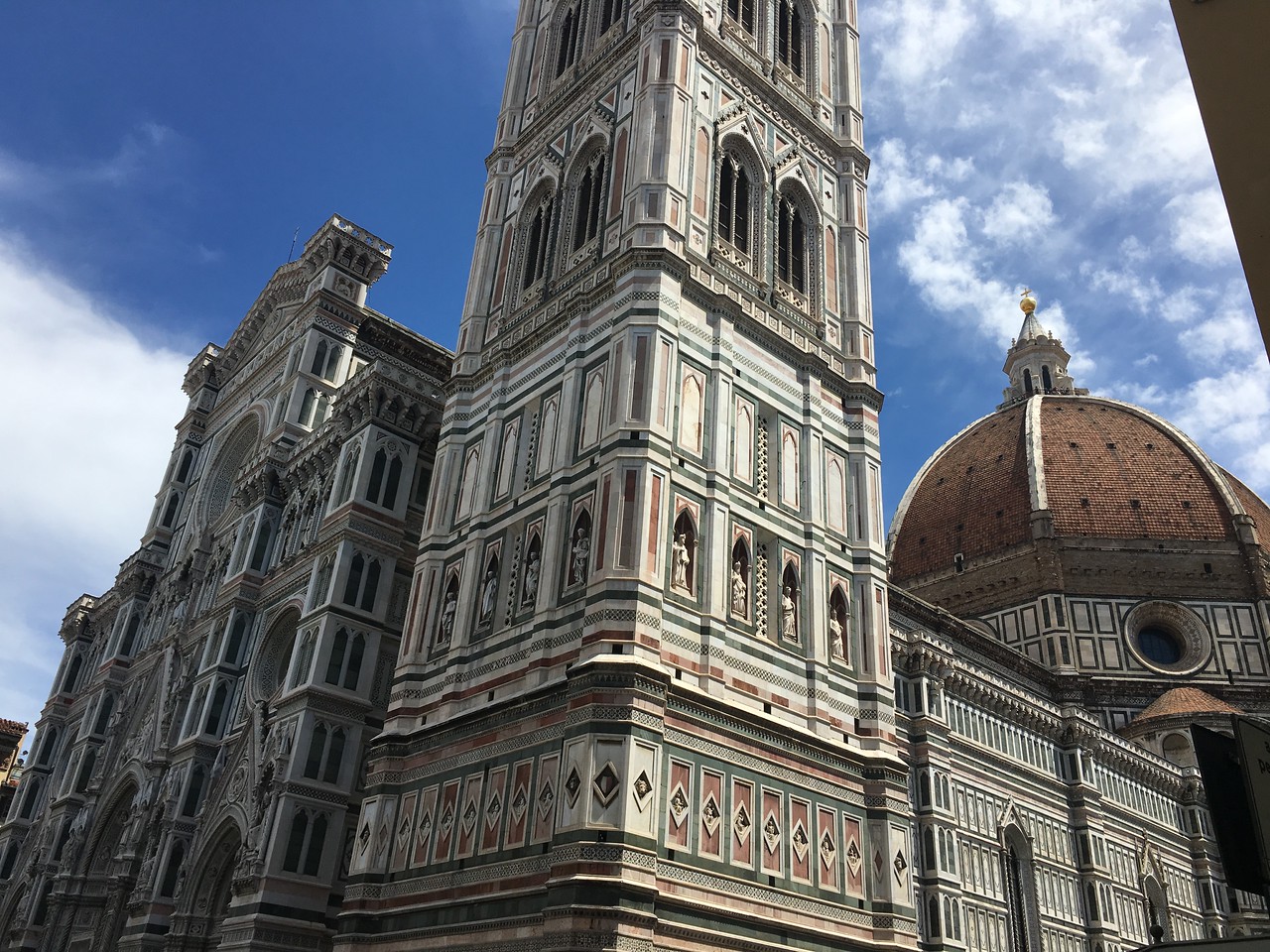 Cinque Terre kicked off the next leg of our adventure, featuring a coastline that is a National Park and a protected Marine Area. This is what summer in Italia is all about!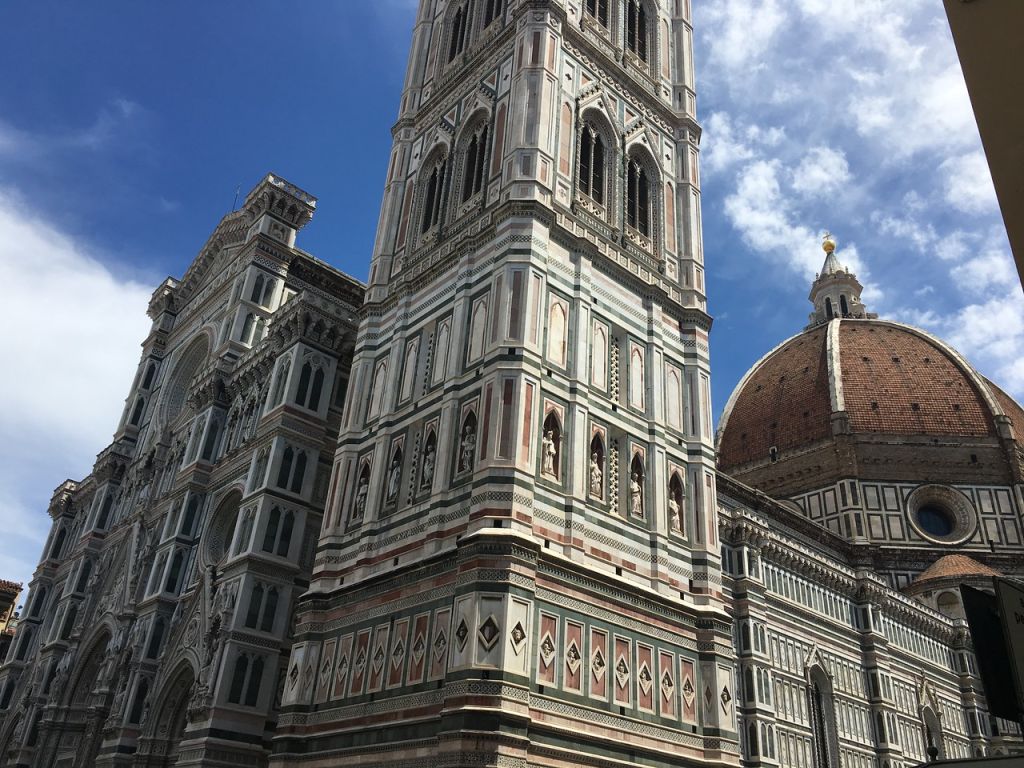 "Bonjourno" is how people greeted us in the morning as we got off the train and headed into our first town in Cinque Terre, Monterosso. The towns along the coast are in sequential fashion with an established trail that connects them. Although we traveled between them by both train and on foot, the hikes really do the area justice. One second you're going up and down this windy path with terrascaping in the background and suddenly you reach a clearing that overlooks a town and its colorful houses. The sun shines on the water, showing off its light turquoise color, with the coral reefs below. You would have guessed that there was a magician in the middle of the woods performing as you heard the "Oooohs" and "ahhhhhhs" from trip members as they reached the clearings that offered scenic views of the towns. Although we swam at most of the towns, it was Monterosso that we all enjoyed most as the sun was out, the water was a perfect temperature, and the world seemed to be on hold as we sun bathed in the afternoon. Of course when you are done with a strenuous day of sunbathing, gelato is what the body craves. Banana gelato was definitely a group favorite in Monterosso.
Next, we headed northeast to Venice, which is known for its canals, but most people are unaware that it was originally a lagoon. We arrived on a sunny afternoon, making great first impressions on us, and began our walking tour towards dinner. Along the way we saw all different kinds of vehicles in the water that serve different functions for the city: gondolas, taxi, police, fire boats, and grocery delivery, to name a few. In Venice, we were treated to plenty of time at the Piazza di San Marco, glass blowing at Vecchia Murano and our agreed favorite: a gondola ride. The experience itself is everything you would imagine, just like the movies you might say, and some of our trip members had a special treat as there was a man singing loudly in Italian around the corner on another gondola. The water was calm and the conductors of the gondolas were very skilled as they navigated these long boats around sharp corners with nothing but an oar.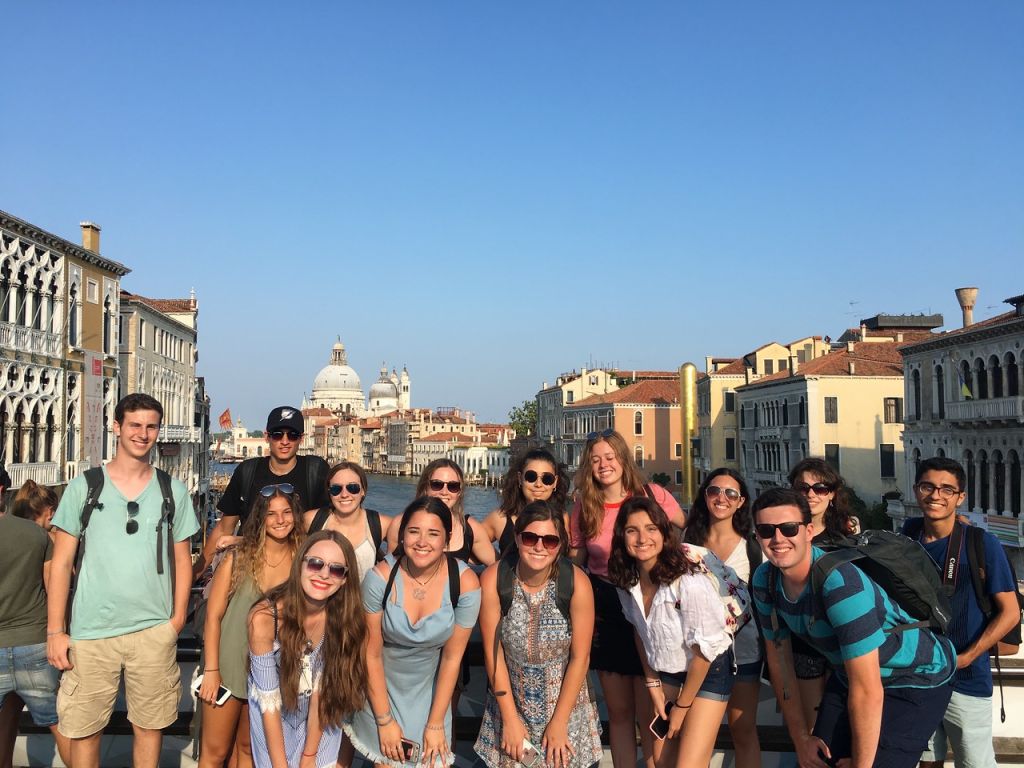 At Vecchia Murano, we were given a demonstration by a glassblowing master, Alessandro, as he captivated our group with his ability to take a orb of glowing hot glass and shape it into works of art. First he shaped a vase meant for a table and then he really blew us away making a horse on its hind legs with its tail as a stabilizer. We then learned about the intricacies of Murano Glass regarding the process with which it's made, and that there's only 14 glass blowers left who hold glass master status after dedicating their lives in apprenticeship.  After a short stay in Venice we made our way to Florence, where we would get the chance to experience a different kind of city.
Firenze is the capital of the Tuscany region, with beautiful orange roofs and massive displays of Renaissance architecture. Here we took in the Florence Synagogue, the Cattedrale di Santa Maria del Fiore (Du'omo), Michelangelo's David, arguably the best gelato to date, and a proper Italian cooking class. Staying in Florence has been nothing short of amazing, as we've continued to bond as a group, while enjoying some new and memorable experiences. We climbed to the top of the bell tower connected to the Du'omo where we caught our breath after 414 steps (82m) and set our eyes on the city from up above. All the landmarks we had seen on our guided tours and visits could be seen from another perspective.
Next, we danced the night away at a disco and celebrated a birthday! Lastly, we worked together to prepare a complete meal that we devoured, composed of bruschetta, savory crepes, mushroom stuffed zucchini, pasta made and shaped by trip members, and panna cotta with a strawberry reduction. Life has been good to us in Florence, and the city lifestyle suited all of us well. Tomorrow we depart for Sorrento where we will slow the pace down for a few days before we head to Rome and conclude our adventures together.
Until Next Time,
The Westcoast Blogger
Have you always wanted to visit the best of France, Switzerland and Italy? Explore our 14-day, 16-day, and 28-day backpacking tours for the adventure of a lifetime!