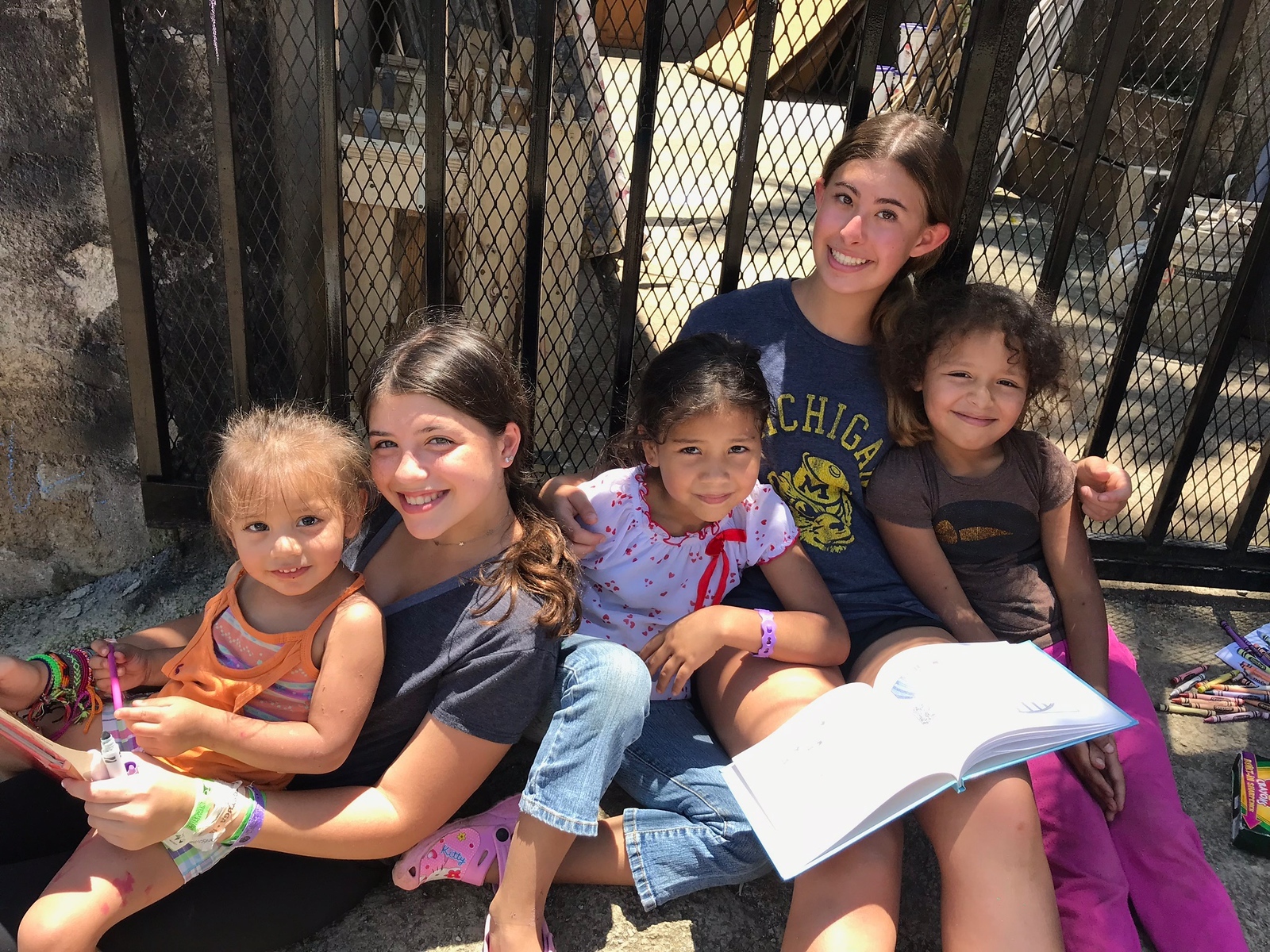 It's been another exciting week here in Central America! We have had an amazing time in Flamingo participating in meaningful service projects while exploring many fun things that Costa Rica has to offer. We continued our work by painting the walls of the house and building a deck area. After our morning of service we went surfing, where the weather was perfect and the waves were great for beginners. Many of the girls said that standing up on the surfboard was a great feeling! After a fun afternoon catching waves, we made a bonfire with delicious s'smores to spend time together and reflect upon our adventures and the impact of our work so far.
On our last day with Siempre Amigos we finished mixing cement for the first house and began to make the floor for the neighbors. It was truly amazing to see how much we had accomplished in just three days and the families we helped thanked us for all of our hard work. The girls then surprised them with some housewarming gifts, proving that friendships can be made in spite of language and cultural barriers. The trip members really enjoyed practicing their Spanish while connecting with the girls. We then spent our afternoon on the beach enjoying the sunshine and beautiful views. Later, we had a fun evening program where everyone competed to see who could perform the best celebrity impersonations, complete with costumes, songs and dance moves!
Our next stop was in Rincon de la Vieja, where we all enjoyed ziplining and soaring above the canyons. The course also included a small rock climbing portion. After our adrenaline-pumping day in the trees, we started a group game of Gotcha. To play, every trip member was given the name of another person to get out of the game, an object that person must be holding to get out them out and a place where it has to happen. The trip members have already began coming up with creative plans to catch their target!
In the morning we hiked to a beautiful waterfall and had a lots of fun swimming underneath it. Then our group headed to the mud baths to enjoy a spa day, using paint brushes to apply the mud and rinsing it off in the hot springs. What a treat to enjoy the natural gifts of this country! To end the day we had a team scavenger hunt that included taking creative pictures or videos of things such as a rainbow and singing happy birthday to someone in Spanish.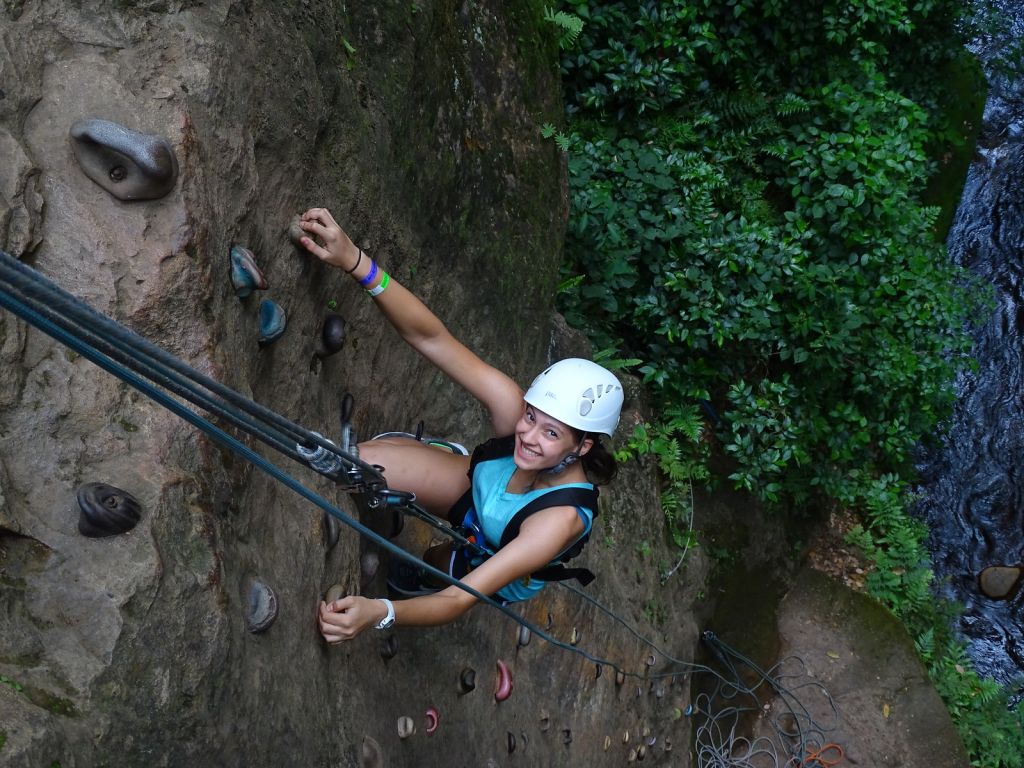 Next we headed back to San Jose for our final service project and to meet Gail, the founder of the Costa Rican Humanitarian Foundation. She told us more about her background and the community of La Carpio, which consists mostly of Nicaraguan immigrants living in extreme poverty. We are really striving for our work to better the lives of those who live here. Our group is working to beautify homes the residents can be proud to live in and the past two days have been spent painting and decorating them with mandalas to create a cheerful, welcoming environment. Another incredible experience for our group has been engaging with the local children and seeing how much fun can be had despite our cultural differences, as well as the lack of toys they have to play with. Last night we tried a Latin dance class where all the trip members had fun dancing with their friends, trying to correctly get in all the turns and spins in without getting tangled up!
It has been an incredible trip so far and we're all looking forward to what the last few days have in store! Pura Vida!
The Westcoast Blogger
Interested in helping to create a positive future? Check out our various opportunities in Costa Rica here!