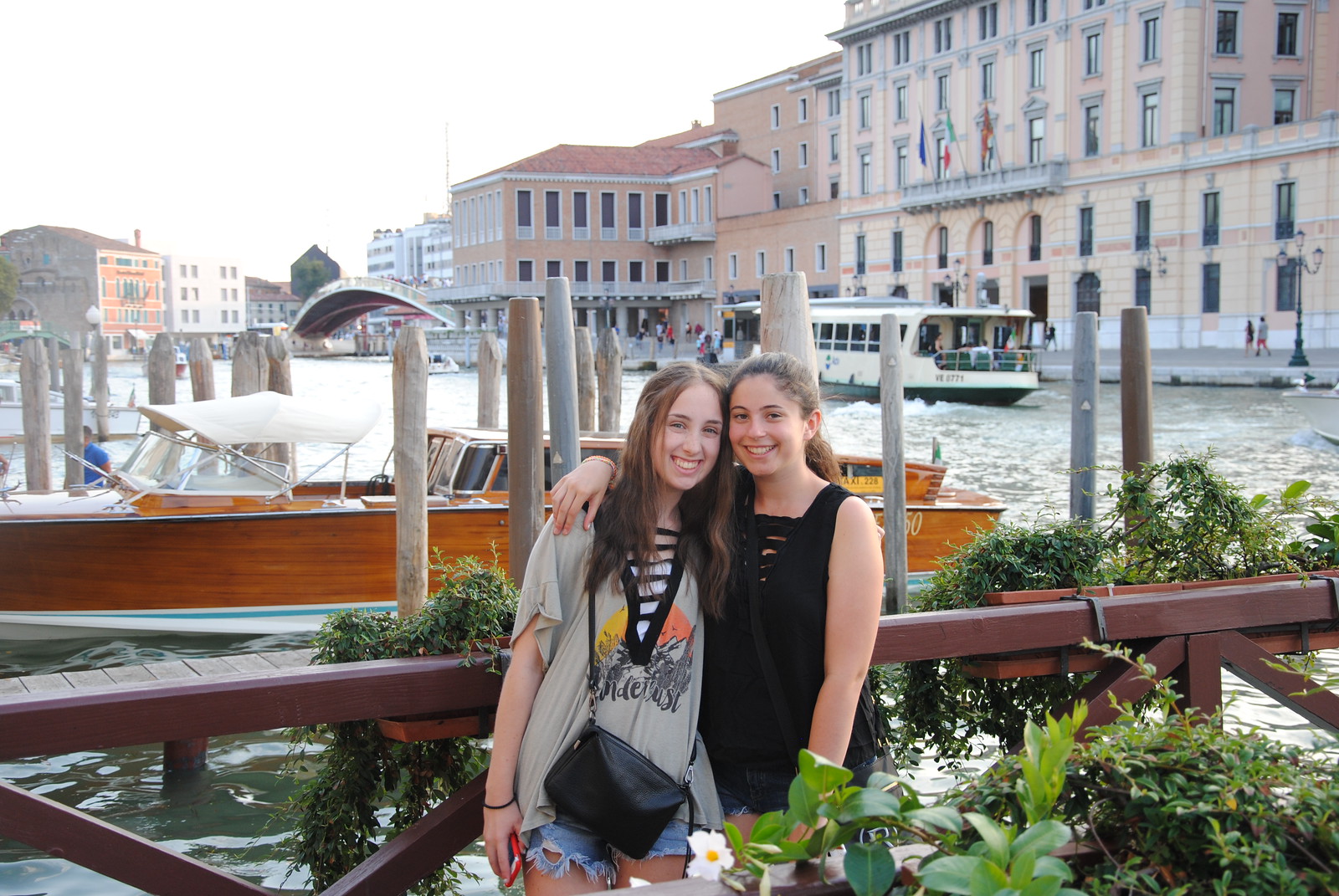 Cinque Terre (known also as the five lands) was our next destination, and what an incredible day it was! We spent our time hiking through the small quaint towns and spending quality time together on the beach. The narrow alleys between the streets were filled with colorful flowers and interesting artifacts – it was a beautiful sight to see! On our hike we saw the towns from a distance with its buildings perched between hills and cliffs above the water. What added to the scenery was how colorful the buildings were. Sydney said, "The hike was so gorgeous and I made great memories with all my friends playing music and seeing the crystal blue water."
Venice was next and what a maze of a city it was! The famous canals and bridges were a thrill to see in person. The trip members enjoyed visiting a Jewish Synagogue and learning a lot from our very informative guide. We also had a great time viewing a live glass blowing demonstration. Next, we explored the famous Rialto Bridge and San Marco Plaza, with its spectacular view of the Palazzo Ducale. We ended our Venezian adventure in true style- an evening gondola ride through the picturesque canals! Halle M. said, "I was really looking forward to this part of the trip and it perfectly met my expectations. I would love to go back sometime!"
Rimini was a wonderful beach town with perfect sand and a calmness to the water that makes you want to stay there for an eternity. Our group loved relaxing, eating gelato and playing beach games together. Tyler W. happily said, "I really had a great time with the rest of the trip members!" Some of us even stepped up to do some Zumba on the beach! We also performed some friendly challenges while we competed in teams. The captains did an awesome job motivating everyone to participate and it was a lot of fun! The Apache Relay was a highlight for many of us.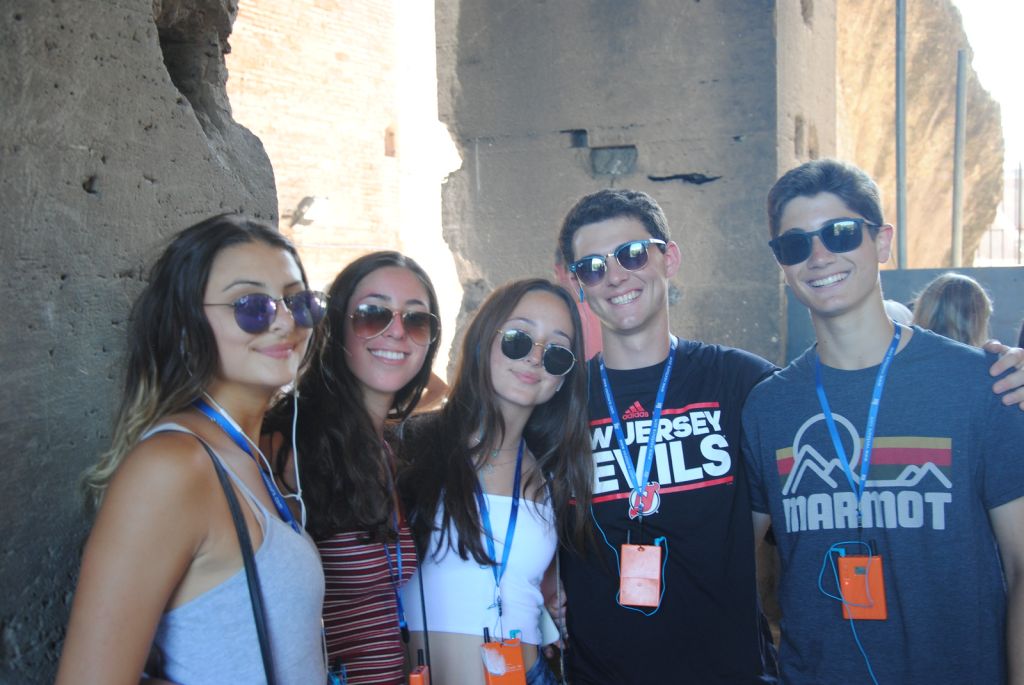 Visiting Rome, a city with such rich history, was amazing! At the Trevi Fountain we took pictures of ourselves throwing a coin over our left shoulder for good luck. Once to return to Rome and twice for love. Piazza Del Popolo, Piazza Navona, and the Spanish Steps were also exciting landmarks we enjoyed exploring. Vatican City was quite a stunner and is another country we can all check off our list! Our guides did a phenomenal job showing us through the famous church, the Sistine Chapel and the Coliseum. It is hard to believe we experienced so many centuries of history in just a few days! And what's a visit to Rome without togas? The trip members loved singing along with the restaurant performers at Papa Rex while donning togas for a special dinner!
The Westcoast Blogger
Are you seeking Italian adventures? Learn more about our 21-day and 30-day European Discovery!