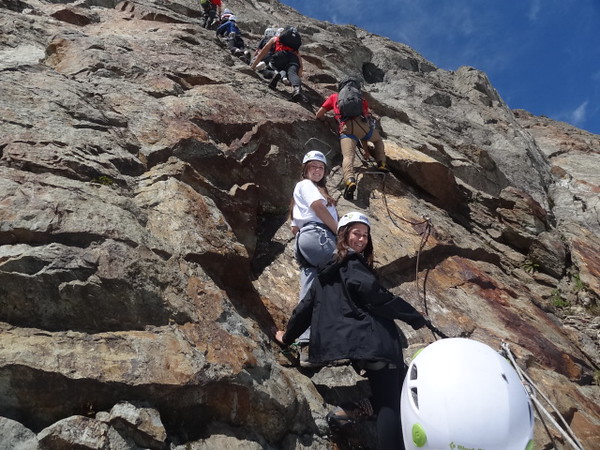 Our last stop in Canada was Whistler. During our first evening there, we did a photo scavenger hunt throughout the Whistler Village. The trip members were divided into groups and had to take photos of specific items on a list, which was a great way for them to explore and keep strengthening the bonds they've formed with one another!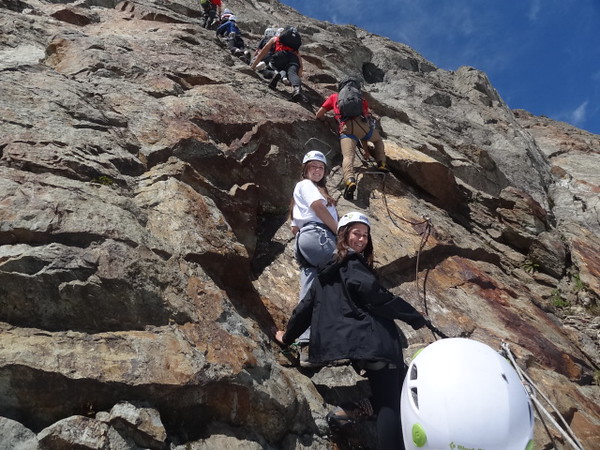 The next day, we made our way up the mountain for Via Ferrata. We walked across the snowy caps to clip in and climb our way to the peak. As well, we rode the Peak-to-Peak gondola, which spans the distance between Whistler and Blackcomb Mountains. It was amazing to see the views as we rode across the gorge.
That evening, we had a pizza party and a MasterChef baking competition. There were four different groups and they worked hard to create various masterpieces with the ingredients provided. All teams put forth an amazing effort, and the girls won with their Canadian-themed cookie/brownie.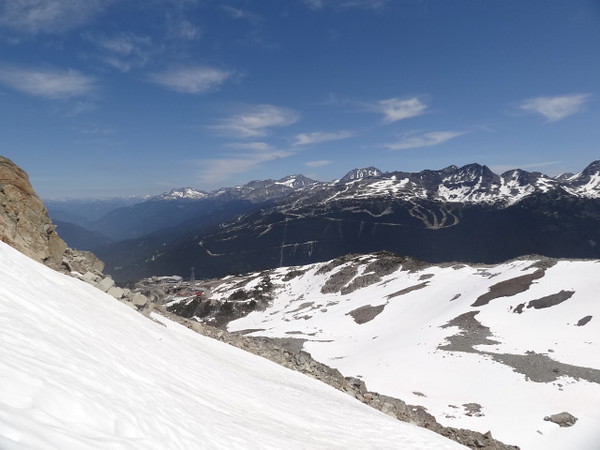 Mountain biking the next morning was a crowd favorite, and everyone had a great time exploring Whistler with our amazing guides. In the afternoon, the group divided into two; some people went to play basketball, while the rest went to Rainbow Park to play volleyball and see the dogs in the dog park. Many trip members identified Whistler as their favorite stop so far.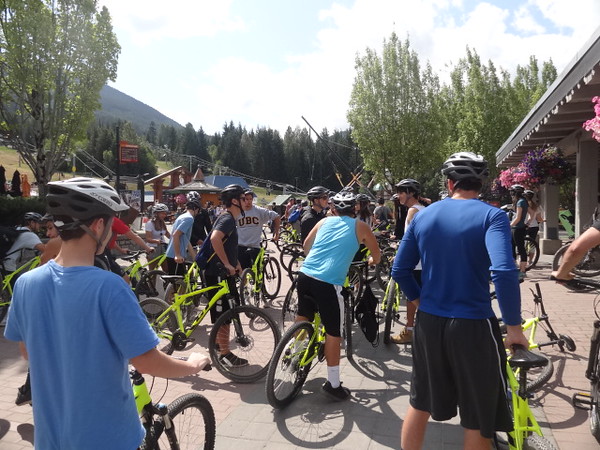 We said goodbye to Canada and made our way to Seattle, and our first evening activity of Whirlyball was a hit. Everyone had a blast figuring out how to play and mastering techniques.  On Monday, the fun continued when we started to prepare our gum to add to the famous gum wall beside Pike Place Market. We then had a chance to explore the market and try various types of food, before making our way to the Museum of Pop Culture. There, many trip members surprised each other by showing their hidden musical talents in the sound studio. After we were done at the museum, we made our way up to the top of the Space Needle, where we could see all of Seattle on this clear, sunny day. It was truly incredible!
Until Next Time,
The Westcoast Blogger
Have you always wanted to explore Canada and the beautiful islands of Hawaii? Check out our 27-day Hawaii and Alaska trip of a lifetime!