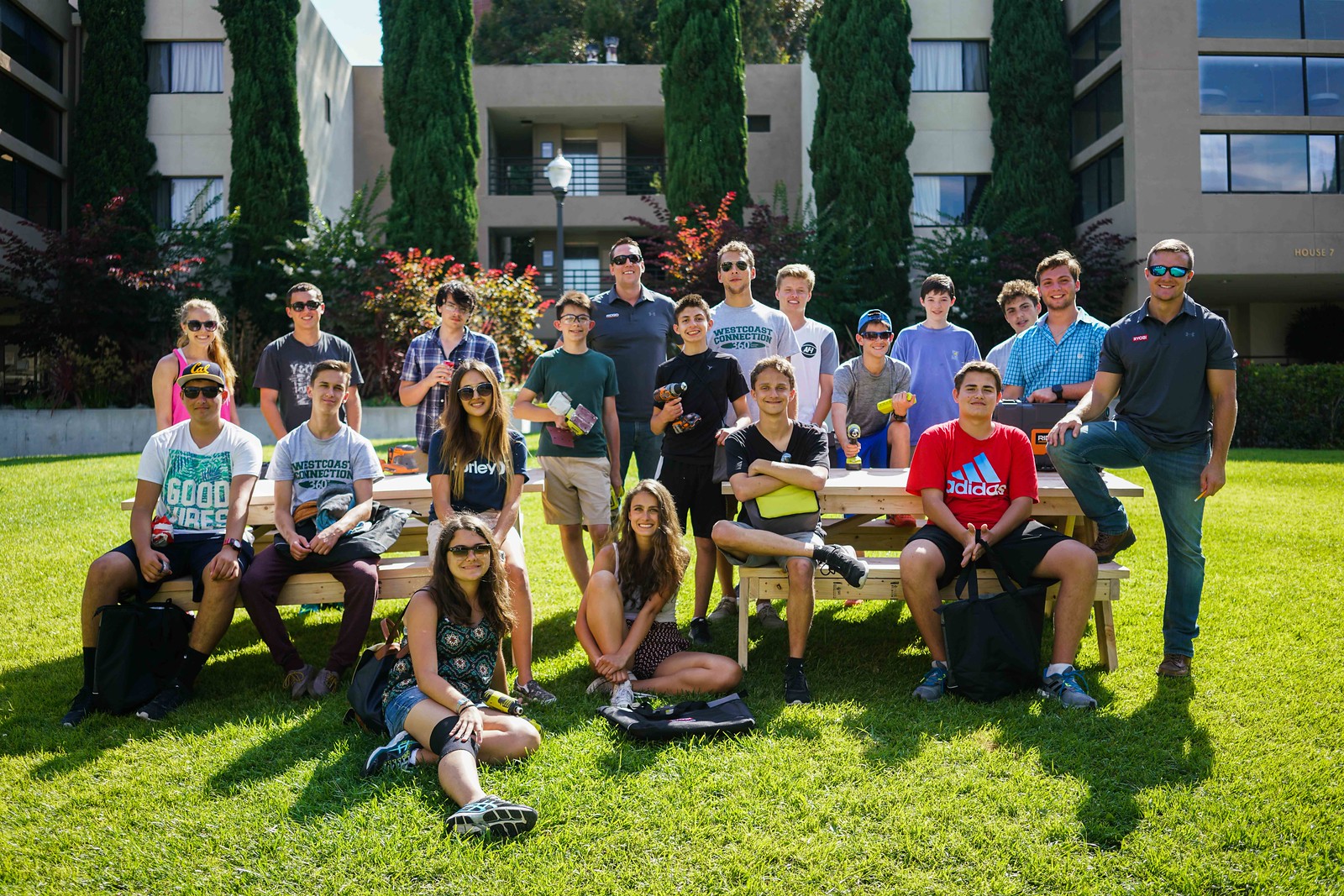 Our second week wrapped up with a raucous karaoke party on campus, and we also made sure to celebrate Rachel H.'s 17th birthday on July 14th! And with that, our third week of this incredible program got underway.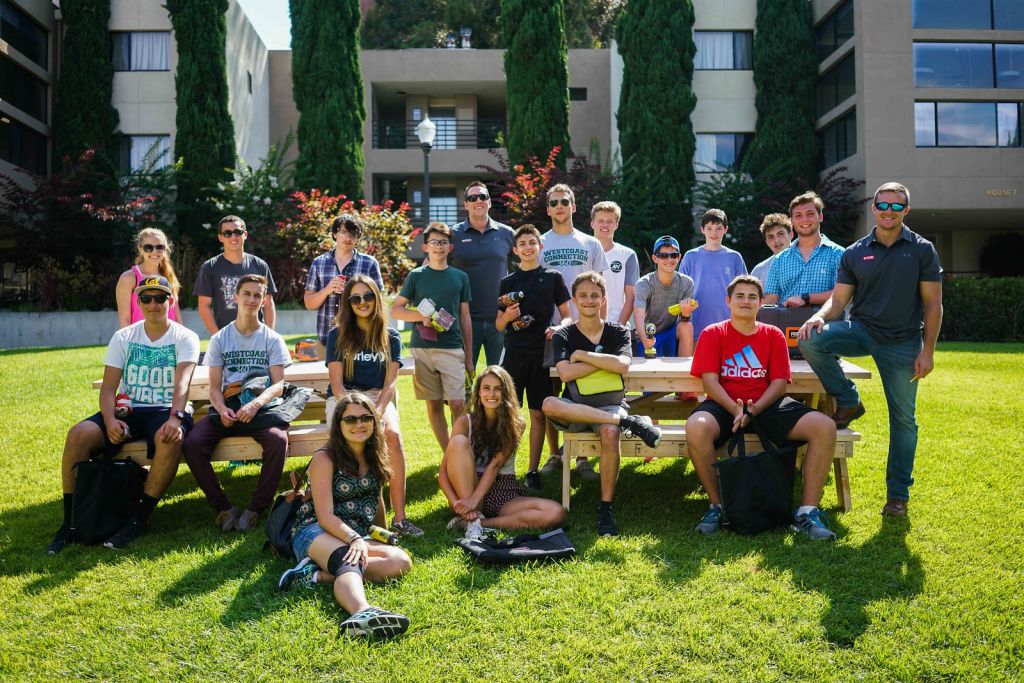 The students in the Popular Mechanics STEM program met the robots and the team at Sphero, famous for their design of the BB-8 robot toy from Star Wars. They learned about the design processes behind Sphero robots, used block code to program, then pitted their wits against each other in designing battlebots, even performing the "rescue" of a team member from Mars. Later in the week, they learned more about design processes as Ridgid and Ryobi representatives introduced them to the world of power tools. Using this newfound knowledge, they built three picnic tables to be donated to the Boys and Girls Club.
The film class started to see the big picture as they get close to finishing their short films. They learned about directing, cinematography, and how to edit using Adobe Premiere Pro. On Thursday, they shot their short films on the Universal backlot. The full day on set was a great success, and everyone is excited to finalize their projects next week!
Community service continued their work at the Boys and Girls Club, getting more and more attached to the youngsters every day. They finished up their week with some work at the community garden. Afternoon community service played water balloon games, made 4th of July-themed arts and crafts, and other fun activities with the children at the Boys and Girls Club.
Our Seventeen Fashion Experience met with marketing experts from brands like PacSun, Hurley, Guess, and The Brand Agency, where they were told about the importance of public relations. Many students realized the role they were already playing in the marketplace by striking poses for Instagram on a regular basis, which promotes the brands they wear.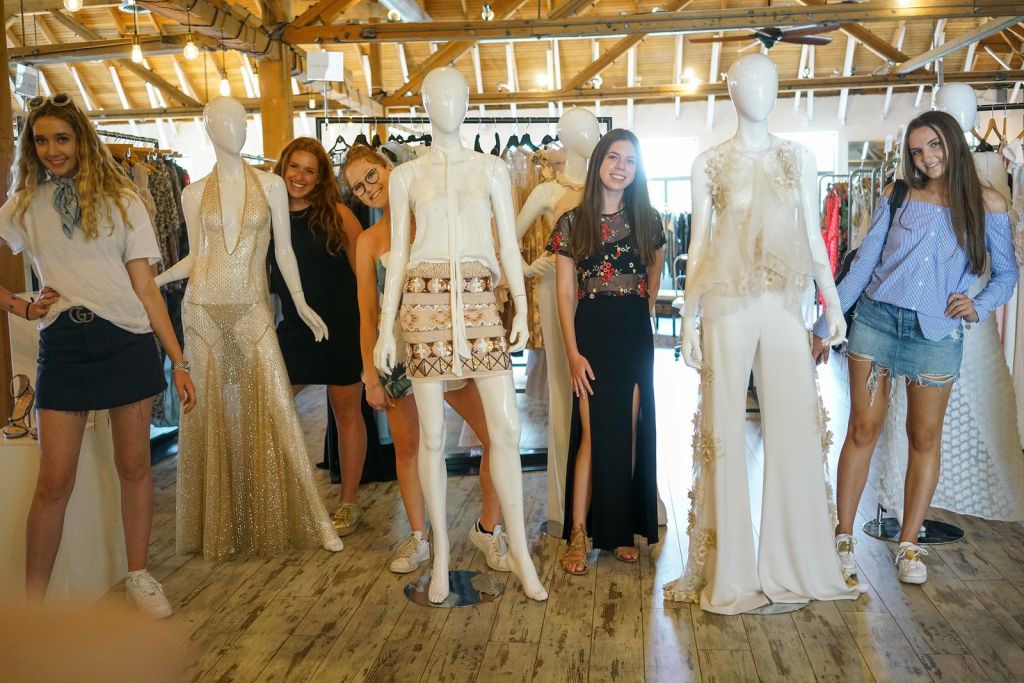 Each morning at the Sur La Table cooking class, students explored a new region of the world through the flavors of their cuisine. Pasta making was difficult but the fresh pasta was better than you'd find elsewhere. Fresh sushi was rolled with varying levels of success, but was delicious nonetheless. A fan favorite of the week was a freshly-made quiche.
The psychology class, focusing on "multiple intelligences," took tests to learn where their strengths and weaknesses lie. They discussed personality disorders and which area of the brain is the source of each. One day, a guest speaker similar in age to our students came in to visit and discussed her personal struggle with anxiety and other disorders.
The entrepreneurship class moved into the final stages of their business pitches, as our two groups of clothing companies and two groups of translation services continued to differentiate from their competition. Market research was done in class to research their particular market and develop their long-term growth plans.
Photography class visited Union Station which had a very "1920s vibe," according to one student. They also shot at Grand Street Market where they saw a mix of cultures, a fashion district, and a flea market-style shopping center. Finally, they visited Julia Dean's studio to take portrait shots.
College prep classes visited USC and Pepperdine University in order to see a range of large and small schools. This helped students get a sense of what type of school is right for them. On Saturday morning, our college prep leader, Shari, presented a crash course on writing a college essay to the entire program. The SAT prep class eagerly awaited getting their scores back Monday on last week's practice test but, in the meantime, they've continued to work through the practice book.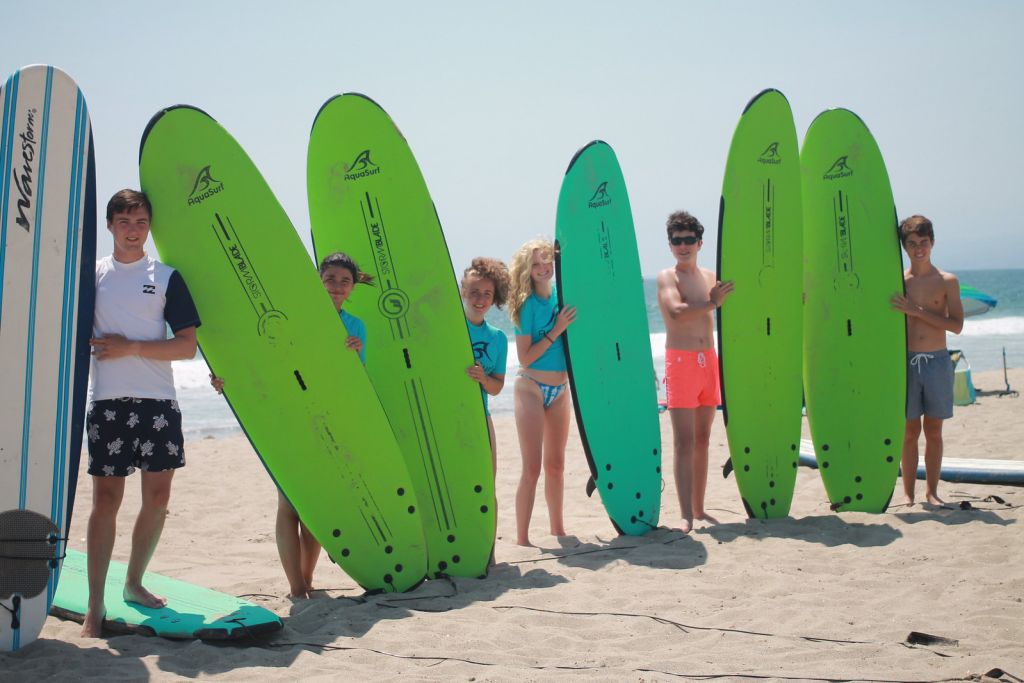 The surfing class visited Santa Monica beach four times this week. They learned that every day on the surf is different. Surfers learned more about how to read the waves and wait through a lull until the next set of waves arrived. Each day they stand taller, ride waves further, and receive pointers on the finer details of the art of surfing.
We had a busy week outside of the classrooms with our off-campus programs. One evening, we rode the bus to Santa Monica Pier, where students had time to explore the area. Many shopped and ate at the Third Street Promenade. Before heading back to campus, we all gathered and rode the Ferris wheel on the pier.
We split into two groups on Friday. One group went to the farmers market for an early lunch, then got a tour of the Museum of Tolerance, whose mission is to promote understanding of people who are different. Later, we had a blast at Glow Zone, where we played laser tag, climbed the rock wall, and played mini golf. The other group surfed at Santa Monica beach and enjoyed a night out at the movies, where they could watch Spider-Man, Planet of the Apes, or Despicable Me 3.
On Saturday, we made it to Disneyland! Students had free reign to explore in groups. There wasn't a single ride, event, or food vendor that wasn't visited by our excited students. Later, we gathered on Main Street to see the Disneyland Electrical Parade, which led right into the awe-inspiring fireworks display.
It was a great week for sports fans on campus. Jaylen Hands, a top NBA prospect, dunked over Brett and Ethan, and Ander Herrera from Manchester United signed autographs. Top athletes from all sports were at the athletic complex to film the Kid's Choice Sports Awards.
On Sunday, we went to Hermosa Beach, where we had lots of space to work on our tans. Some students were hopeful to spot some celebrities during our trip to Rodeo Drive, but the luxury cars and window shopping kept them occupied instead. We finished our week with a group trip to the Hard Rock Cafe at the Universal CityWalk.
As we ride the waves into week three, students and staff are excited to share final class projects, laugh together at the Improv, and solidify lasting friendships.
Until Next Time,
The Westcoast Blogger
Do you want to learn, prepare yourself for college, and have fun at the same time? Check out our 14-day, 21-day, and 28-day pre-college enrichment programs.