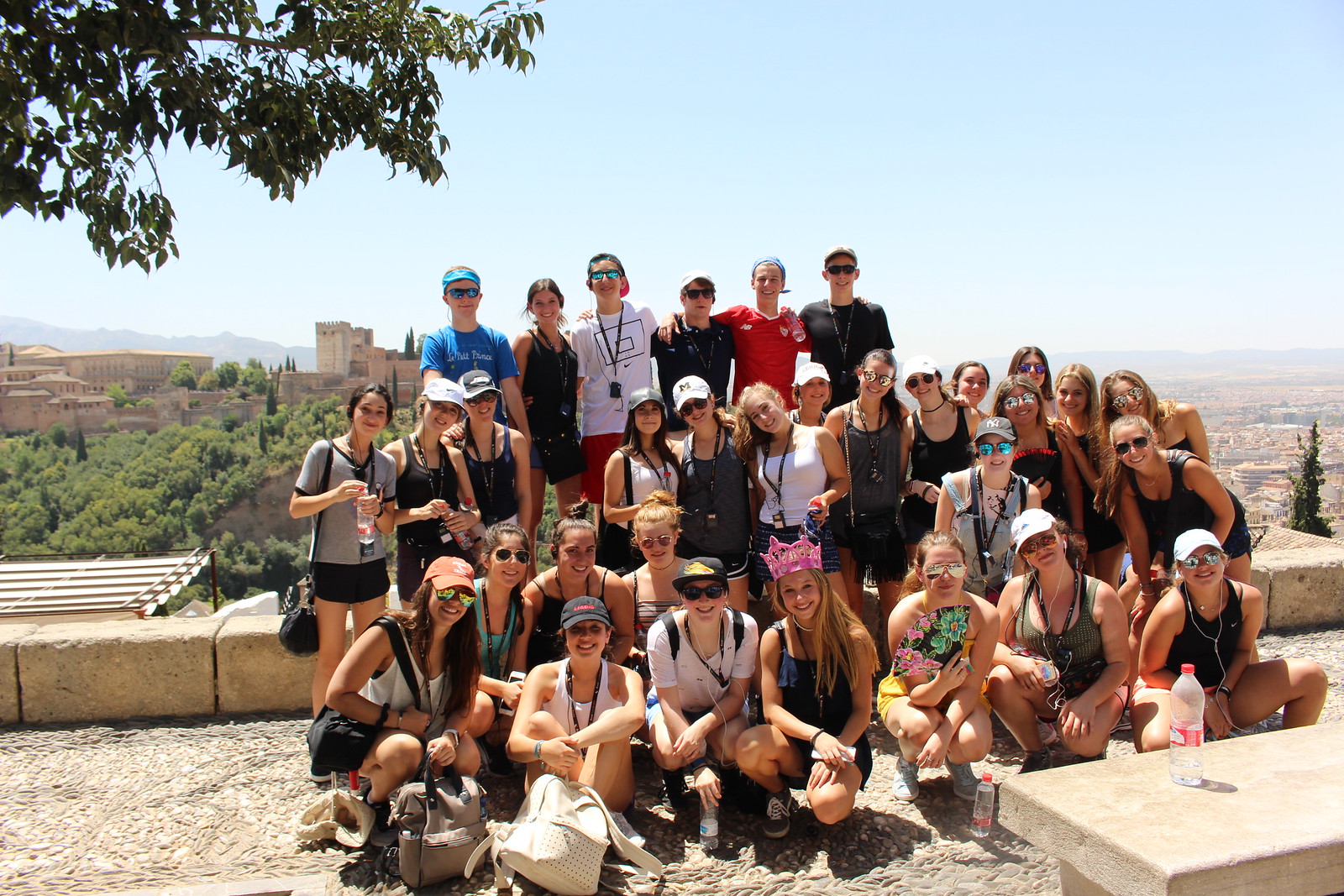 Hola from Barcelona!
¡Hola de Barcelona!
Last week we spent our time in the beautiful beach city of Marbella, where Spanish classes were held outside and our trip members had the opportunity to practice their Spanish around the city.
"I thought it was interesting how we were able to immerse ourselves in the language while interacting with the locals. We also played fun games on the beach!" – Jordana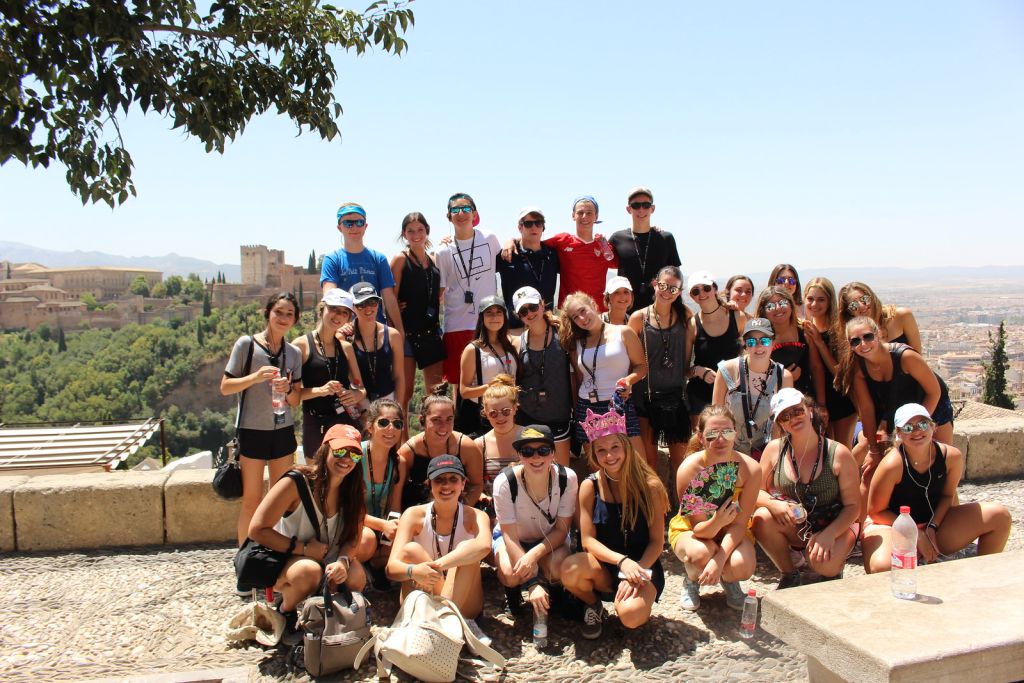 La semana pasada pasamos nuestro tiempo en la hermosa playa de la ciudad de Marbella, donde las clases de español se llevaron a cabo fuera y dio a nuestros miembros de viaje la oportunidad de practicar su español en la ciudad.
The Spanish teachers came from Madrid to Marbella to help our trip members learn the language in fun and engaging ways. They also joined us on a night out in Puerto Banus, where we had a nice dinner on the water and then ate delicious gelato while sitting next to all the docked yachts. We had a blast at Funny Beach where we rode on banana boats, went couch tubing, and relaxed under the sun. The next day, we went to the Aquamijas waterpark, where we ate ice cream, enjoyed the sun, and went tubing down slides!
One of our trip members started our karaoke night with Don't Rain On My Parade by Barbra Streisand, which was followed by many more songs. We can all agree that karaoke night was a success!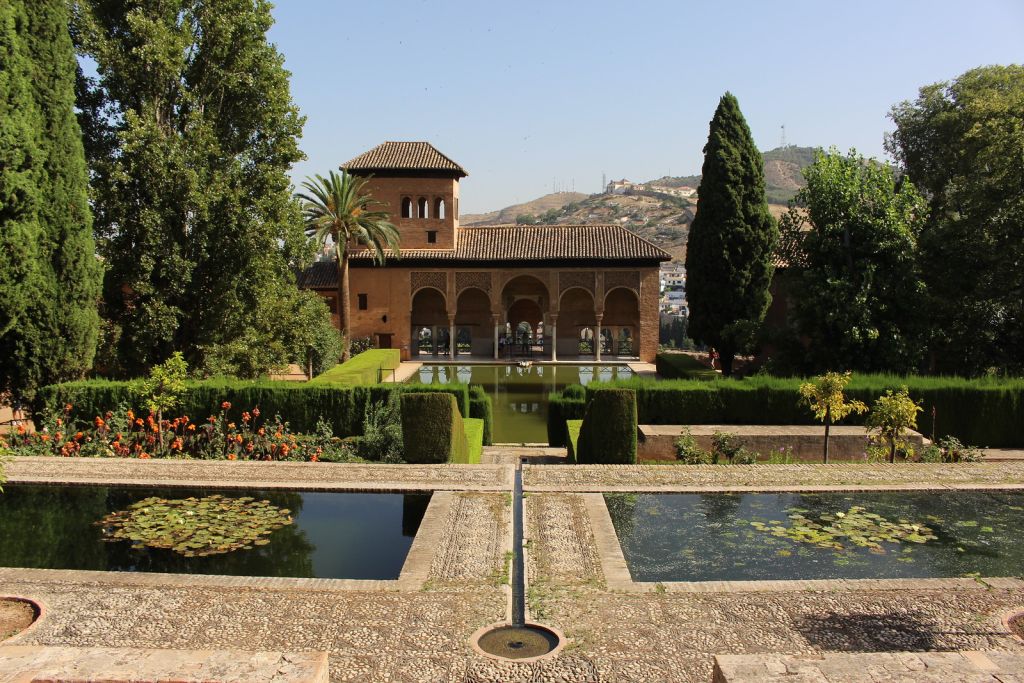 Los profesores españoles vinieron de Madrid a Marbella para ayudar a nuestros miembros del viaje a aprender el idioma de manera divertida y atractiva. También se unieron a nosotros en una noche en Puerto Banús donde disfrutamos de una agradable cena en el agua y luego comimos delicioso gelato mientras estaba sentado al lado de todos los yates atracados. Nos lo pasamos de maravilla en Funny playa donde nos montamos en barcos de plátano, fuimos tubos de sofá, y relajado bajo el sol. Al día siguiente fuimos al parque acuático, Aquamijas donde comimos helado, disfrutamos del sol, y bajamos toboganes en tubos!

Mackenzie comenzó nuestra noche de karaoke con Do not Rain On My Parade de Barbra Streisand, que fue seguido por muchas más canciones. Todos estamos de acuerdo en que la noche de karaoke fue un éxito!
We said goodbye to Marbella, and made our way to our next stop: Granada! After walking up winding, cobblestone roads, we had an incredible view of the city from the Albayzin. From there, we were able to see La Alhambra, which we toured the next day and learned many things about from our great tour guides, Carmen and Girardo. We also had the opportunity to watch a flamenco show inside old gypsy caves! Towards the end of the show, the dancers allowed the crowd to be a part of the show! Some of our very own showed their flamenco skills and danced alongside the dancers.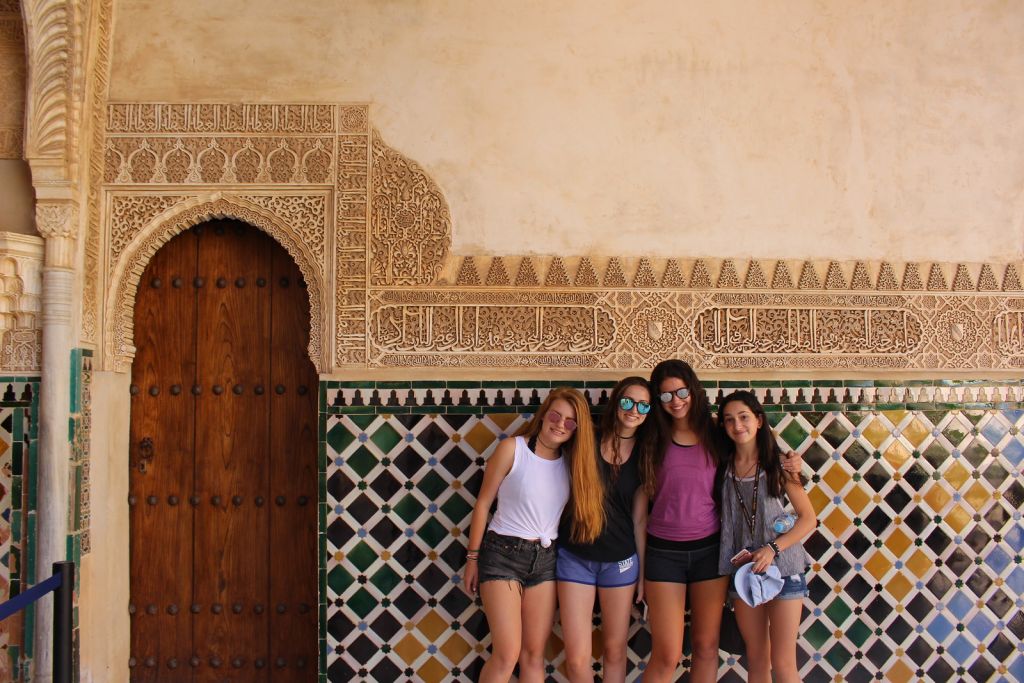 Nos despedimos de Marbella y nuestra próxima parada fue Granada! Después de caminar hasta serpenteante, carreteras de adoquines tuvimos una vista increíble de la ciudad desde el Albayzin. Desde allí, pudimos ver La Alhambra, donde fuimos al día siguiente y aprendimos muchas cosas de nuestros guías turísticos Carmen y Girardo. Tuvimos la experiencia increíble para ver un espectáculo de flamenco dentro de viejas cuevas gitanas. ¡Hacia el final del espectáculo, los bailarines permitieron a la muchedumbre ser una parte del espectáculo! Nuestro propio Siena, Drew, y Sam S. mostró sus habilidades de flamenco y bailó junto con los bailarines.
After our bus ride from Granada, we finally made it to Barcelona! We're so excited to be here and experience everything it has to offer!
Después de un largo viaje en autobús desde Granada, finalmente llegamos a Barcelona! Estamos muy emocionados de estar aquí y experimentar todo lo que tiene que ofrecer!
Until Next Time,
The Westcoast Blogger
For your very own Spanish experience, join our 21-day or 28-day Spain Language program; great tours, beaches, and dance moves included!