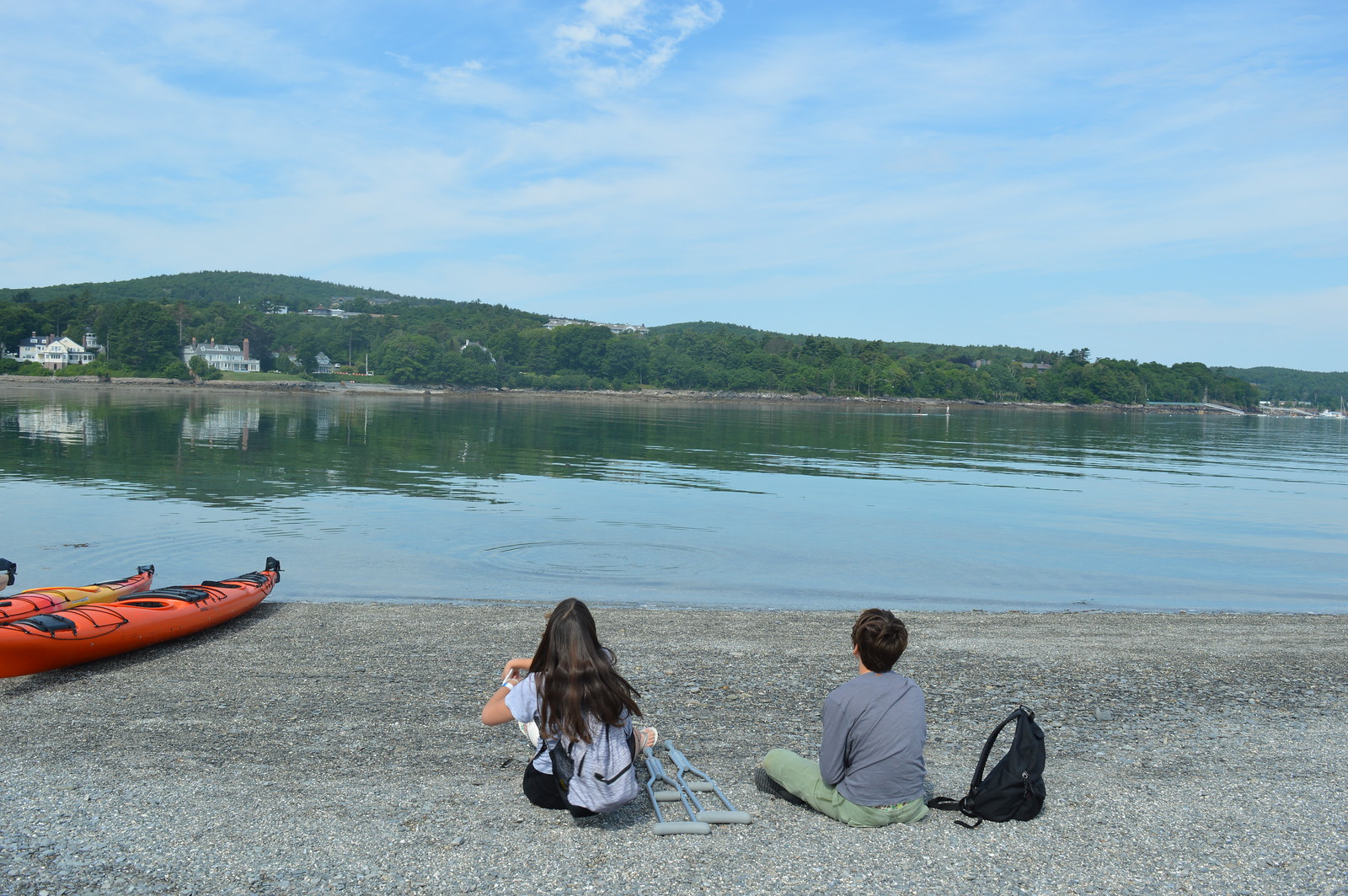 We crossed the border back into the United States and enjoyed picturesque views of Maine on our way to Bar Harbor. Our first stop was a Lobster Bake for dinner where we learned how to crack our lobsters and dip them in butter. We were also lucky enough to try fresh mussels from the bay right beside us.
The next day we took in all Acadia National Park had to offer with a bike trip and a kayak tour. We learned how to steer our kayaks with our feet and paddle in sync. After all that exercise, we found delicious food options in the quaint village of Bar Harbor. Some trip members found the juice bar, some followed the smell of fresh pastries all the way down the block to the bakery, and others had burgers.
On our first day in Boston we visited Harvard Square and completed a photo scavenger hunt where groups had to pose with a Harvard student and an octogenarian, which proved harder than expected. In the evening we went to see Shear Madness, a play-slash-murder mystery investigation, where we as audience members influenced the outcome of the story.
Until Next Time,
The Westcoast Blogger
Does adventuring along the East Coast sound like an amazing summer to you? Check out the full itinerary for our 15-day and 21-day Eastcoast Encounter tour.