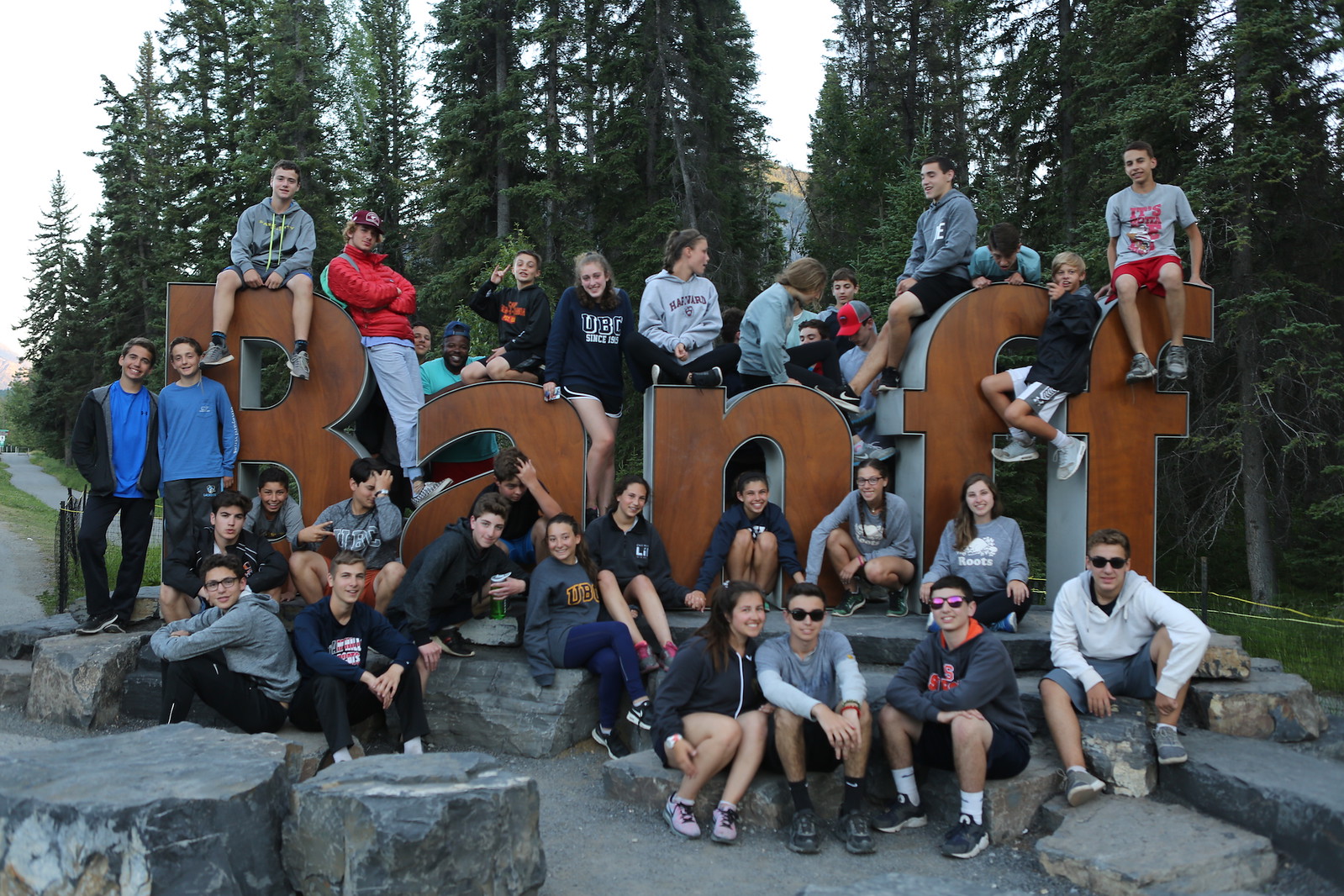 Our Canadian adventures continued as we made our way through Rogers Pass to Alberta where we settled in the beautiful town of Banff.  We arrived at our campsite in time for a luau and our trip members helped prepare a delicious dinner – limbo-ing our way to the tables. We kept the music going for our evening program where our trip members performed in their own lip sync battle. There were so many great acts with entertaining songs and even greater dance moves!  Shout out to the winners, Matt F, Mikey and Jake B who entertained us with all the work they put into their performance. We ended our night with a campfire and celebrated Kaity's 15th birthday with a surprise cake.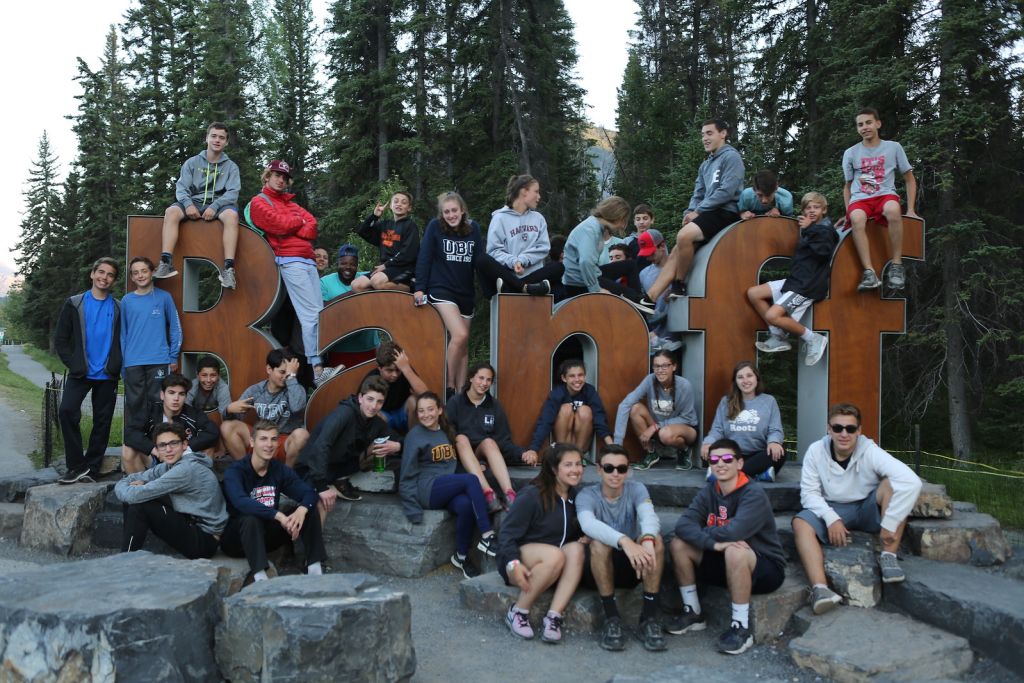 Our time in Banff continued as we explored the town while challenging ourselves to a game of "trade-up." Our trip members were given pens and tasked to make trades with local people and shopkeepers in the hopes of returning with something better. Our trip members returned with skateboard wheels, amethyst rocks, stickers and even a hoodie!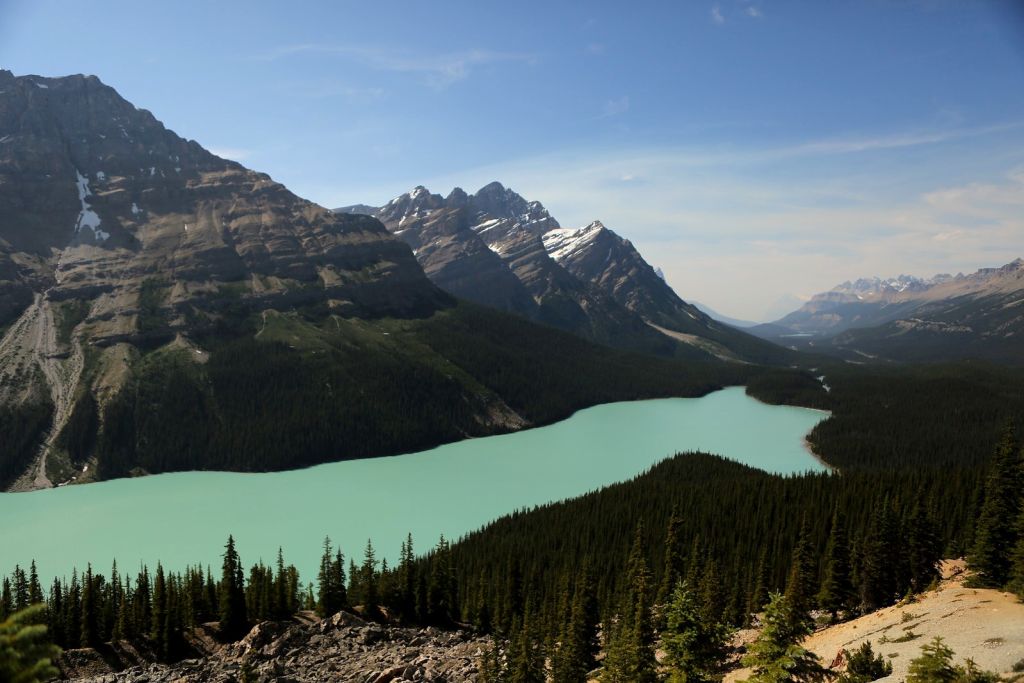 Next, we set off for Lake Louise, a highly anticipated destination for many of our trip members. After marveling at the lake, we hiked up to Mirror Lake and then continued on to Lake Agnes, home of the famous tea house where delicious tea is served at an elevation of 7000 feet. After a tasty dinner in town nearby, we made our way back to Lake Louise, this time to explore the bright blue waters by canoe.
The next day we bundled up as we made our way to the Athabasca Glacier at the Columbia Icefield. Ice explorer buses shuttled us up the glacial moraines to deliver us onto the great icy expanse. The wheels on the buses were taller than many of our trip members! We dipped our water bottles straight into the glacier water and enjoyed some of the coldest and freshest water we've ever tasted.  At night we warmed back up by relaxing in the natural hot springs in Banff, where we soaked ourselves while enjoying beautiful views of the Rocky Mountains.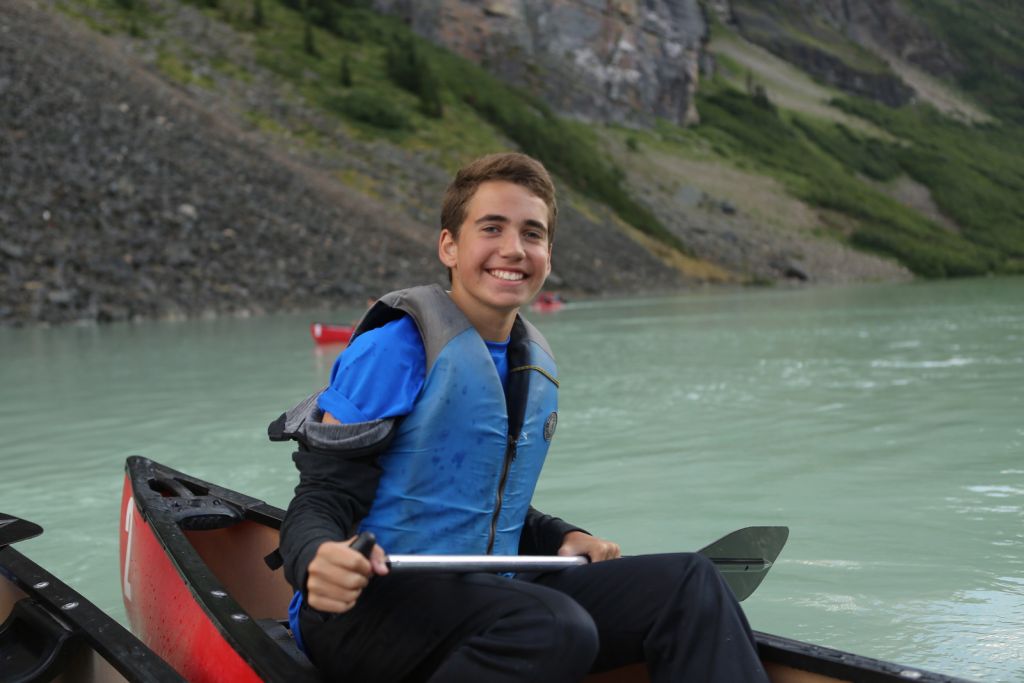 We continued our trek east and headed straight to the "greatest outdoor show in the world" – the Calgary Stampede! Before heading to the rodeo we checked out the exhilarating rides and ate some great snacks – cookie dough being a fan favorite. For many of us, it was our first rodeo and we marveled at how the cowboys from around the globe held onto their horses. Our night together was very special since we celebrated our first 16 days together as some of our trip members were departing the next day. The staff surprised each participant with their very own personalized award commemorating some of our funniest jokes and most memorable moments of our trip so far. We realized how much we have done so far as we watched a slideshow of our first 16 days – and boy has it been an adventure of a lifetime!
Until Next Time,
The Westcoast Blogger
Interested in exploring the Canada's natural beauty? Learn more about Westcoast Connection's  17-day and 25-day Northwestern Odyssey adventures.