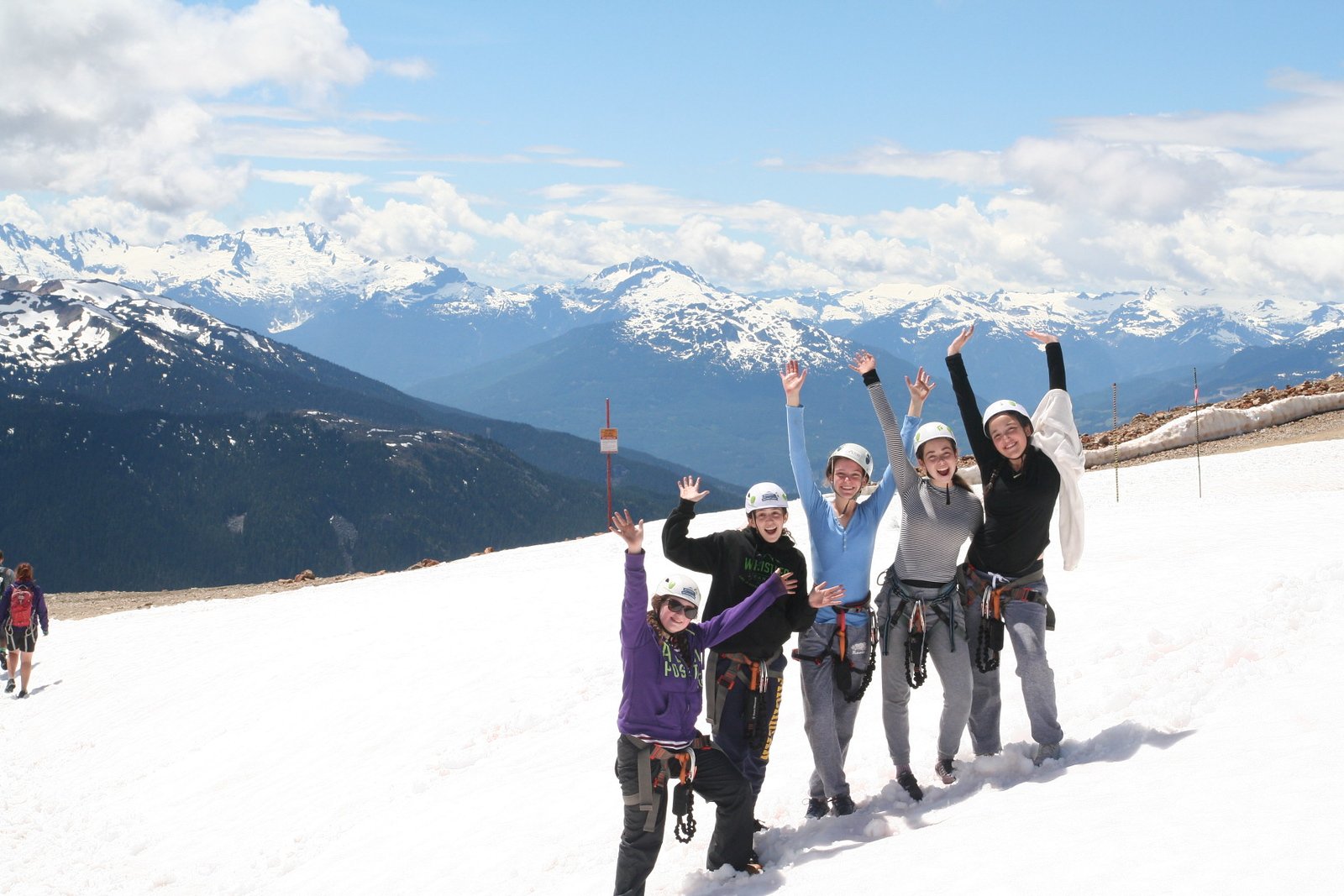 It's been such an adventure traveling to Canada this past week, and for some trip members it's their first time in this lovely country. We began in breathtaking Whistler with its vast mountain range, pine trees and sparkling waters. Then our group climbed the Via Ferrata ("The Iron Way") which some trip members said was an unforgettable experience! We really scaled a snowy mountain like true adventurers. Then as we went across the peak to peak gondola between the Whistler and Blackcomb mountains, the views from the top were indescribable. Our group also liked seeing a helicopter take off from one peak and the Sasquatch zipline experience is really like no other. It's the longest one in North America and we were all soaring at an incredible speed. In addition to trying new Canadian snacks, everyone agrees that every Canadian we met has been very friendly and some trip members even joked about wanting to move here one day!
We celebrated the 4th of July in Vancouver and showed our American pride by wearing crazy headbands and light up glasses, while one trip members even wore an American flag suit! Next, everyone worked together when we went tandem biking through Stanley Park alongside the beach and sparkling water. We celebrated Jim's special sweet 16 birthday by having fun walking across the The Capilano Suspension Bridge and taking some amazing pictures from the tree tops! Later that day, we experienced the Richmond Night Market where we tried delicious foods from the stalls and played games. Also, a few trip members got the opportunity to meet a famous YouTube star, Louis Luzuk!
In Okanogan, our group had a great time hanging out at the beach, doing cartwheels and playing football. There are so many exceptional nukemball players on our trip, we're thinking about starting a league! We also hosted a talent show where we were amazed by our incredibly skilled singers, comedians, magicians and tumblers. Everyone had a blast down on the docks for some water skiing, wakeboarding, tubing, and banana boating. We had a lot of first time boarders and we're so proud of them for stepping out of their comfort zones and trying something new! After, our group continued to bond and form new friendships as we competed in a trip war against another WCC group and doing challenges such as bucket filling, a photo scavenger hunt and capture the flag.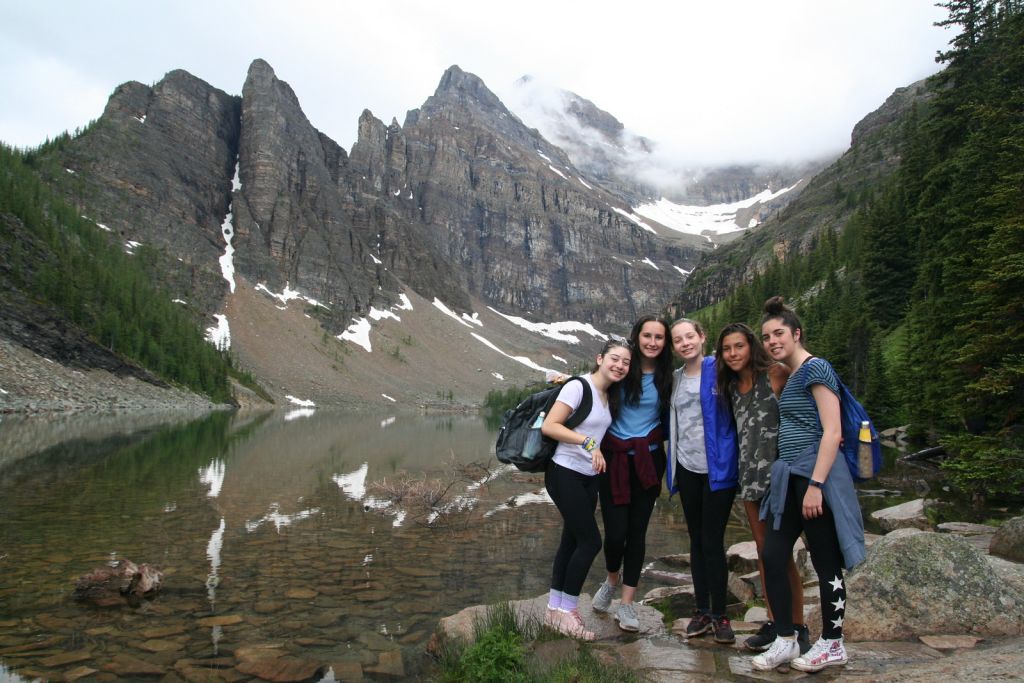 We thought the scenery couldn't get more beautiful…until we made it to Banff! Wow, was Lake Louise a sight to see with its turquoise water surrounded by snowy mountain tops. We proceeded with a hike up past Mirror Lake and onto the Lake Agnes Tea House where the water really looks like crystal! We all felt so accomplished at the top and the view was definitely worth it. Upon returning to the base, we had fun and lots of laughs as we linked our canoes together to make a train. We followed that up with a walk across the Athabasca Glacier, which was a new and unique experience for most of us. Our tour guide Sego was very knowledgeable and taught us a lot, including showing us where we could drink fresh glacier water before relaxing in the hot springs.
We can't wait to share more of our journey with you and exciting adventures in Calgary! Lots of Canadian love!
The Westcoast Blogger
Want to experience your own Northwestern Odyssey? Check out our 17-day and 25-day options!