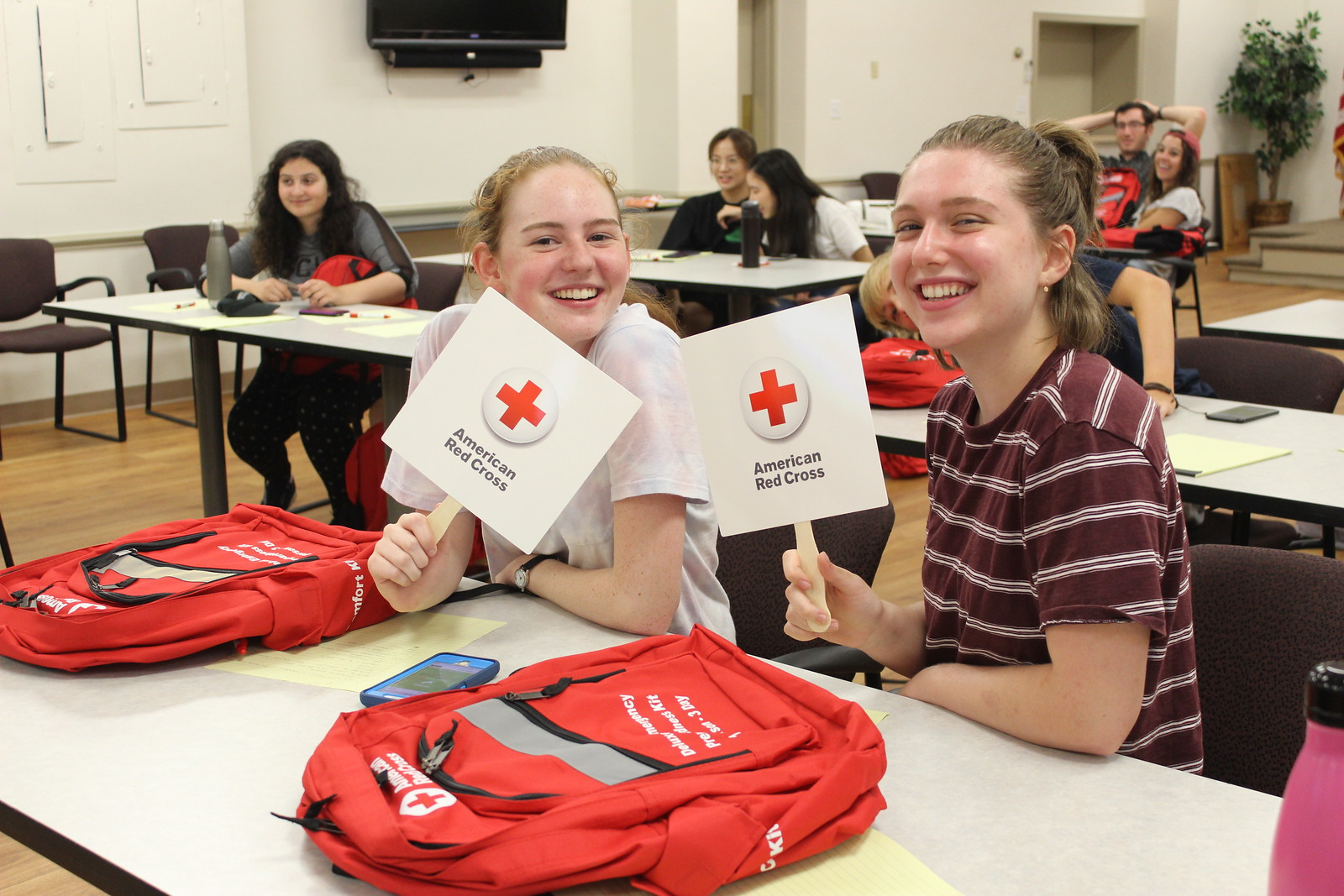 We've been busy buzzing all around the capital! Everyone enjoyed a very educational day at two of the world-class Smithsonian museums. First, we stopped at the Museum of Natural History and marveled at its amazing galleries and exhibitions. Some highlights included seeing the giant squid, mummies, dinosaurs and the stunning Hope Diamond. We also visited the Air and Space Museum, which was very popular due to its large open areas filled with interactive exhibits! Next, our group made our way to the Smithsonian National Zoo where we observed many exotic and endangered animals. Did you know that this zoo is one of only two in the country that have pandas? After a day of exploring and learning, we shared an indoor family picnic of cheesy wood-oven pizza, spicy Mexican fajitas, hamburgers and milkshakes. Our evening program was a fun game called, Don't Forget The Lyrics, which kept us all laughing, dancing and singing to Disney songs and other popular 90's hits.
On Tuesday, our group went to the American Red Cross headquarters, where terrific staff gave us a very informative tour. Our very patient and happy instructor, Betty, led our first aid CPR and AED course. We also listened to first-hand experiences and watched training videos for different first aid scenarios. Learning what to do when someone is in danger is very important and having the proper training can help save a life. The whole group worked hard and displayed dedication to their training. Afterwards, we had a great time visiting the Mosaic District. Our night ended with a thoughtful exercise called Five Fingers, where everyone reflected and discussed their thoughts about the incredible experience thus far. Many laughs and memories were shared, making the group's relationship that much stronger.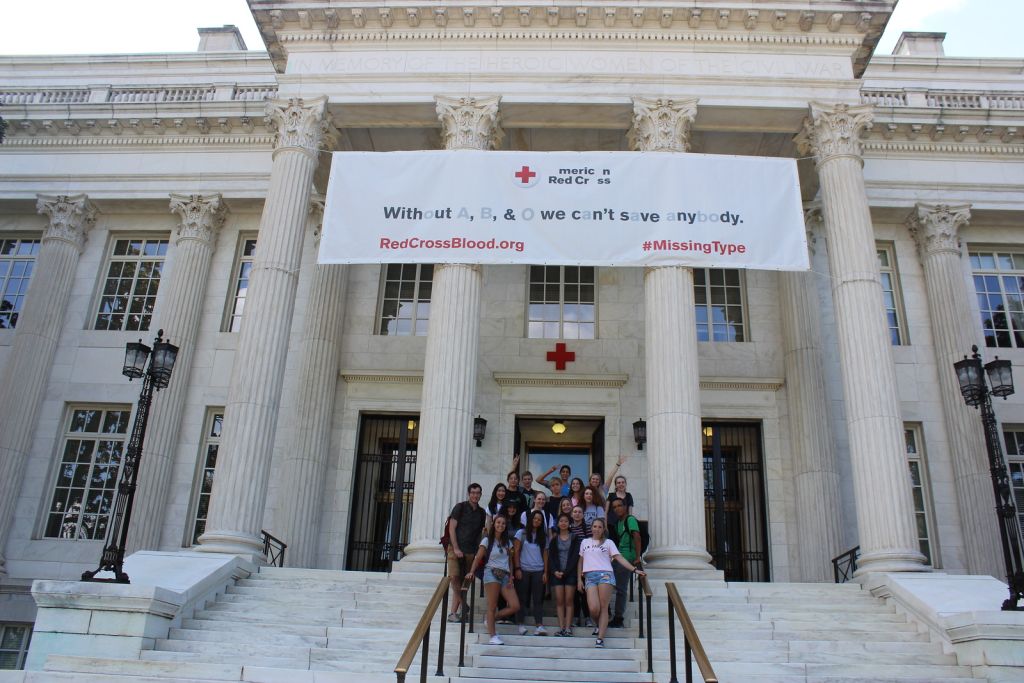 Next, we prepared Totes for Hope for military veterans. Totes for Hope is a program that provides essential personal care items like soap, toothpaste and shampoo to veterans in need. Altogether, our group happily packed over 200 care packages! We also seized the opportunity to speak with veterans and took the time to listen to their personal stories and sincerely thank them for their service. After this we were given another opportunity to make new friends, but this time with furry and four-legged friends! Chewie and Elsa were two animal visitation dogs that came to visit us, and we were impressed by how gentle and intelligent they are.
We concluded our amazing program with a fun-filled day at Six Flags and a baseball game. Even though we return home soon, we won't soon forget what an incredible summer we experienced together.

"Today is where your book begins, the rest is still unwritten."- Natasha Bedingfield

Are you interested in creating meaningful relationships with veterans? Find out more about our 10-day American Red Cross Community Service program!