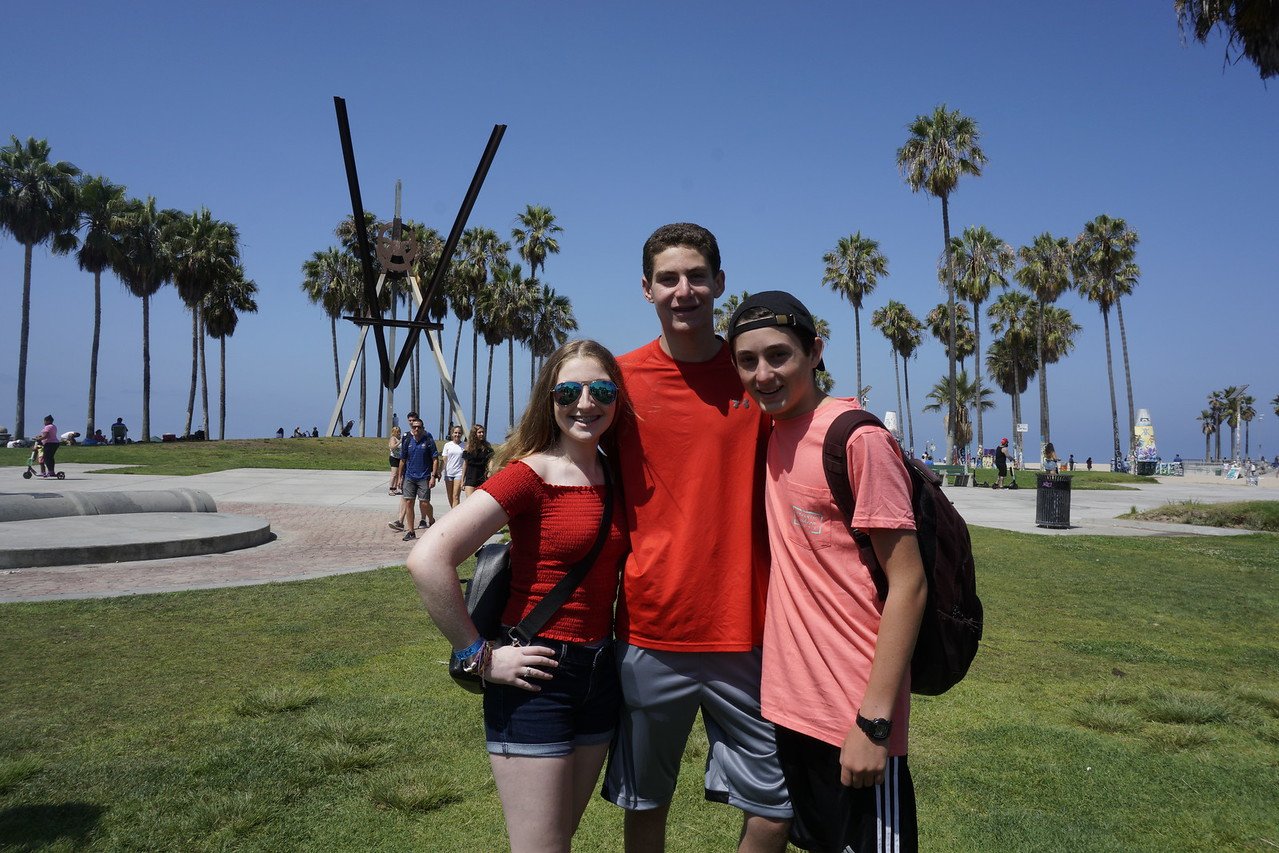 Our journey continued on to our campsite in Ventura, California. Upon arrival we were greeted by Alice, our awesome campsite manager, and we learned how to set up our tents. We spent the night cooking a delicious steak, salmon, and chicken dinner, while bonding and making memories around the campfire. The next day in sunny California, we went to the beach. We jumped through the big waves of the Pacific Ocean and relaxed and played football in the smooth, warm sand. That evening, we celebrated Eve's birthday and had not only 1, but 2 birthday cakes!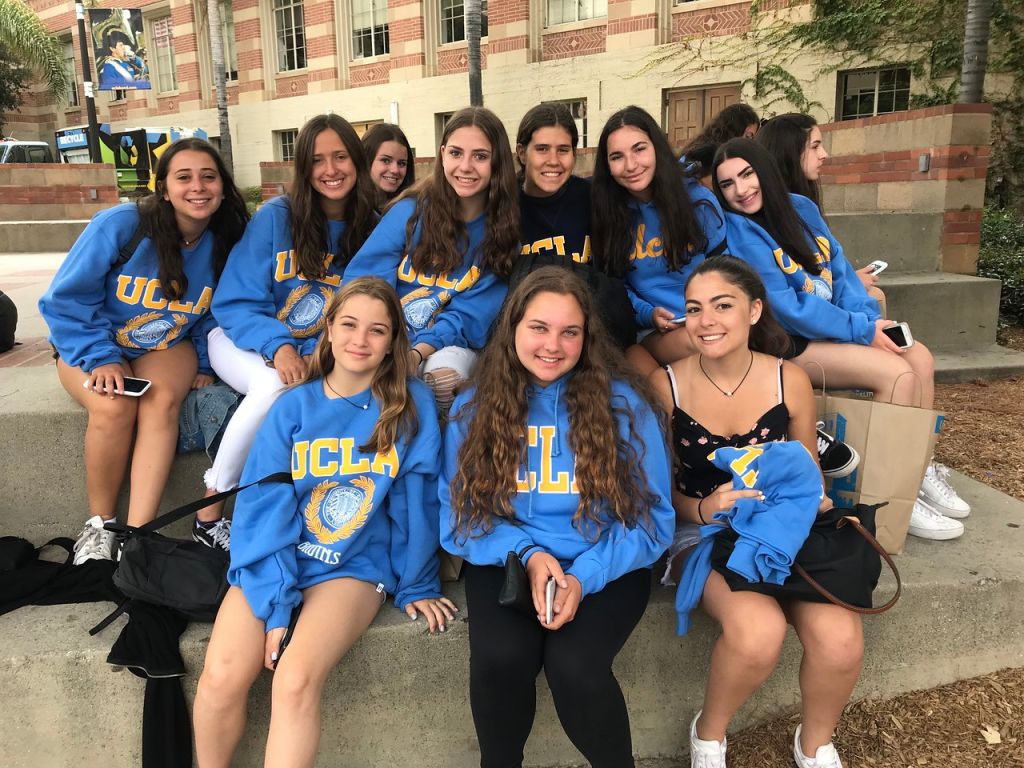 As we made our way to "The City of Angels", our first stop was Universal Studios. Upon arrival, we all took a tram tour around the studio where we got to see many different sets and learned how special effects are created. The rest of the day was spent going on rides, watching shows, and taking pictures with characters. Harry Potter World was definitely a favorite!  At night, we explored Universal City Walk and had dinner at the Hard Rock Cafe.
The next day, as we made our way to Venice Beach, many tried delicious smoothies and açaí bowls and took in the incredible views from Muscle Beach. We enjoyed a delicious cookie ice cream sandwich snack from the famous Diddy Riese before heading to UCLA to enjoy their beautiful facilities. Trip members had the opportunity to play basketball, use the gym, or relax by the pool. That evening, we got a great view of the Hollywood Sign from Hollywood and Highland and we also walked through the famous Hollywood Walk of Fame. Bugs Bunny's star was a popular one!
Adding to the excitement of L.A., we also went to Disneyland! We spent the day going on awesome rides and enjoyed the special Pixar Parade for Pixar Fest! At the end of the day, we watched an incredible fireworks show and all of the trip members could not stop singing Disney songs!
The next day we walked around the UCLA campus where some trip members were pleasantly surprised to see the Manchester United soccer club on campus that day. We made our way from UCLA over to the Grove where we had the chance to eat lunch at the Farmers Market and walk around all of the stores. We continued on to Rodeo Drive where we saw the famous Beverly Hills sign! Some trip members were very excited to run into Hart Denton from the TV show Riverdale, who stopped take photos with them. At night, we went to the Improv Comedy Club, which was absolutely hilarious!
The Westcoast Blogger
Want to coast through beautiful California? Find out more about our 21-day California and the Canyons adventure!