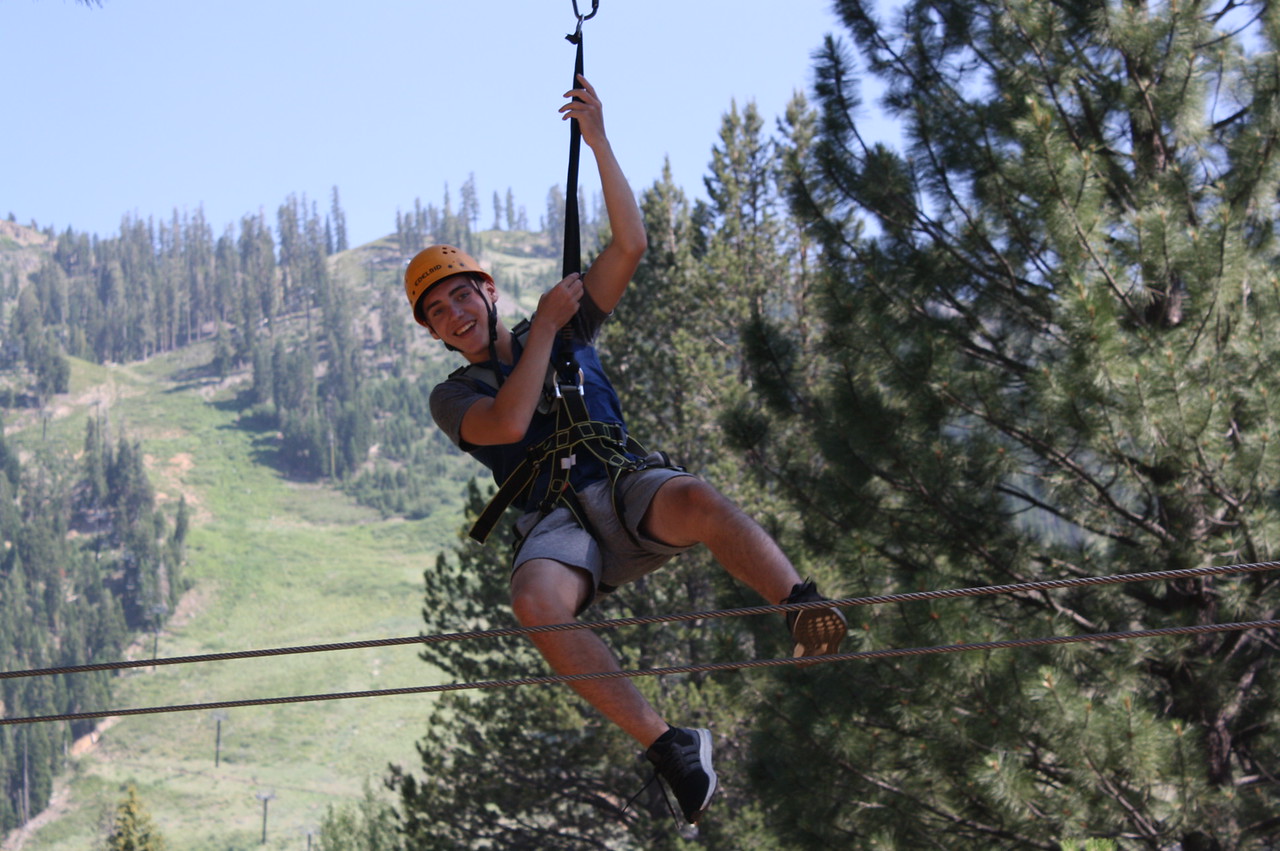 Our group loved going whitewater rafting together on the Snake River in Yellowstone, before we set off to Utah! Upon arrival at our campsite amongst the mountains in Lagoon Park, trip members' showed off their culinary skills that eveningas they mastered a delicious dinner of chicken, salmon, and veggie burgers.
We hit the water park in the morning, where our adrenaline junkies chose to venture down the water slides, while others took time to relax on the lazy river. At the campsite that afternoon we seized the opportunity to get to know each other more before going back to the amusement park. Many trip members were looking forward to riding the thrilling "red ride roller coaster" and Matthew G. loved going on his first ever roller coaster!
As soon as we arrived in beautiful Lake Tahoe, we admired the scenery as we shared a beachside BBQ before going water skiing, wakeboarding, and tubing! Bob impressed us all with his ability to land a 360 degree turn, while Lindsay courageously enjoyed the new experience! At our second campsite, Alex K. was the queen of helping her friends to secure their tents, as some of our trip members cooked us a fabulous fajita dinner. The night concluded with a game of Family Feud and a bonfire with s'mores.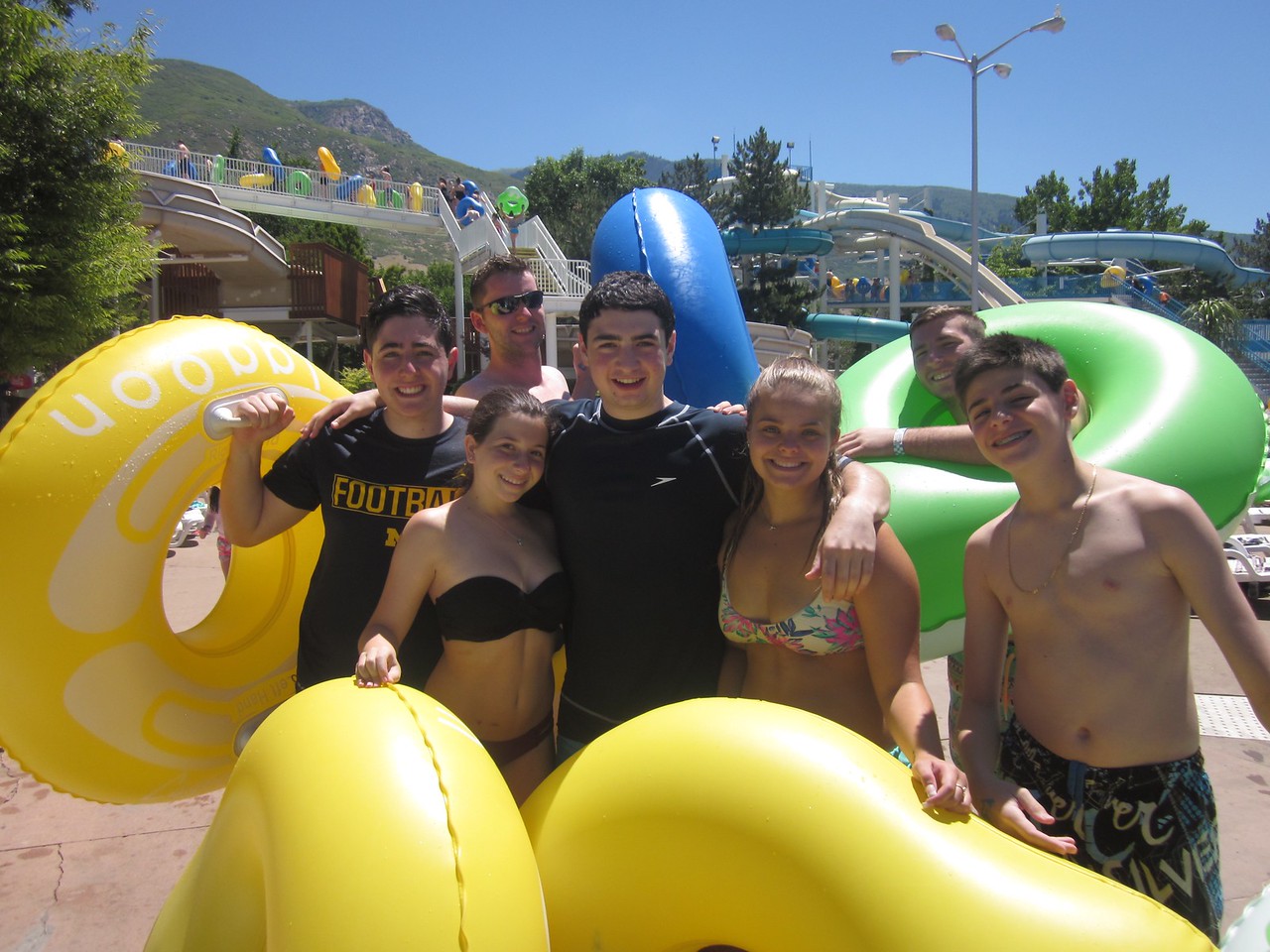 The following morning we were all looking forward to being back on the water and we had an incredible time on a yacht cruising around the lake, complete with fun music and taking photos with our new friends. Next, we were off to the Olympic Village of Squaw to explore and eat lunch. Everyone was eager to take part in a ropes course for the chance to see our serene surroundings from up above. Sam F. and Jess S. were fearless as they took on new heights and the staff also completed the course, albeit more slowly.
On our way to the windy city of San Francisco, we had a lunch break at University of California Davis, where trip members enthusiastically watched a bike race for the Fourth of July. That evening we explored and ate in Chinatown before ending our day with watching a spectacular fireworks show over the famed bay.
We're excited to see more of the city tomorrow, especially Alcatraz!
The Westcoast Blogger
Interested in a roaring good time? Learn more about our 28-day California Extravaganza!