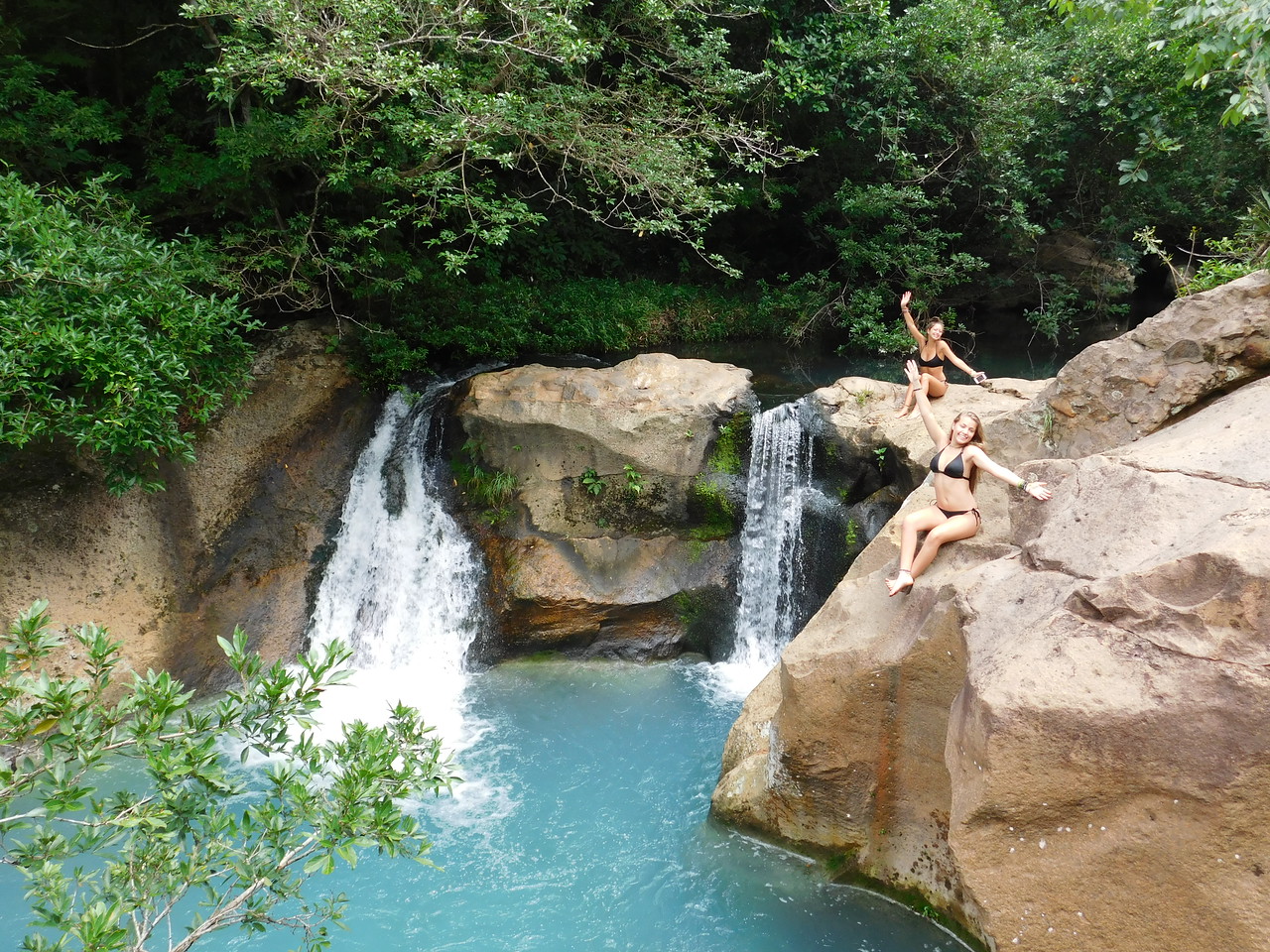 Hello again! The second half of our ten days in Costa Rica have been even better than the first, if that's even possible. We spent three nights and three days in Tamarindo – a beach area on the Pacific Ocean. Each morning, we worked with Siempre Amigos, an organization that works to improve the quality of life in struggling neighborhoods in touristy areas. In fact, the Siempre Amigos was founded by our very own CPI guide, Martin, and his two childhood friends. We worked on three different houses doing finishing touches on the work that other WCC groups had done earlier.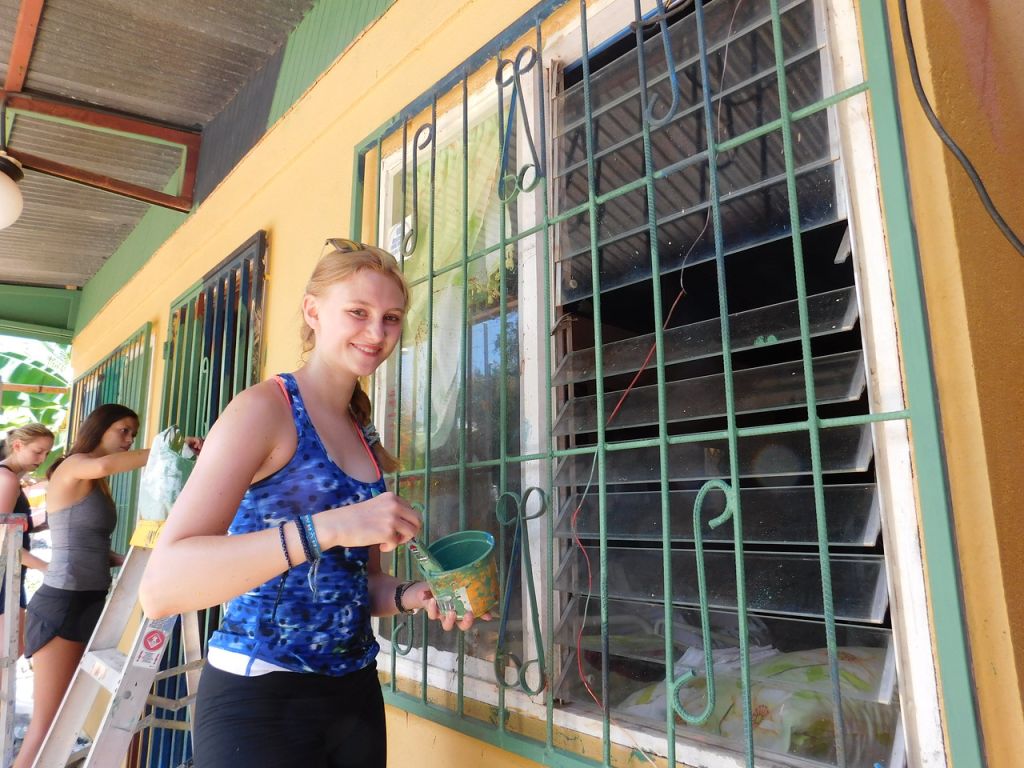 One of the houses we fixed was for a man named Benito–a 78-year-old retired farmer who needed his house painted. Then we helped Natalia, a young mother, with the details on her home. On the last day, we worked on the home of a young boy with down syndrome. The Siempre Amigos built him a ramp and repainted his home. Overall, our time working with Siempre Amigos was both rewarding and fun.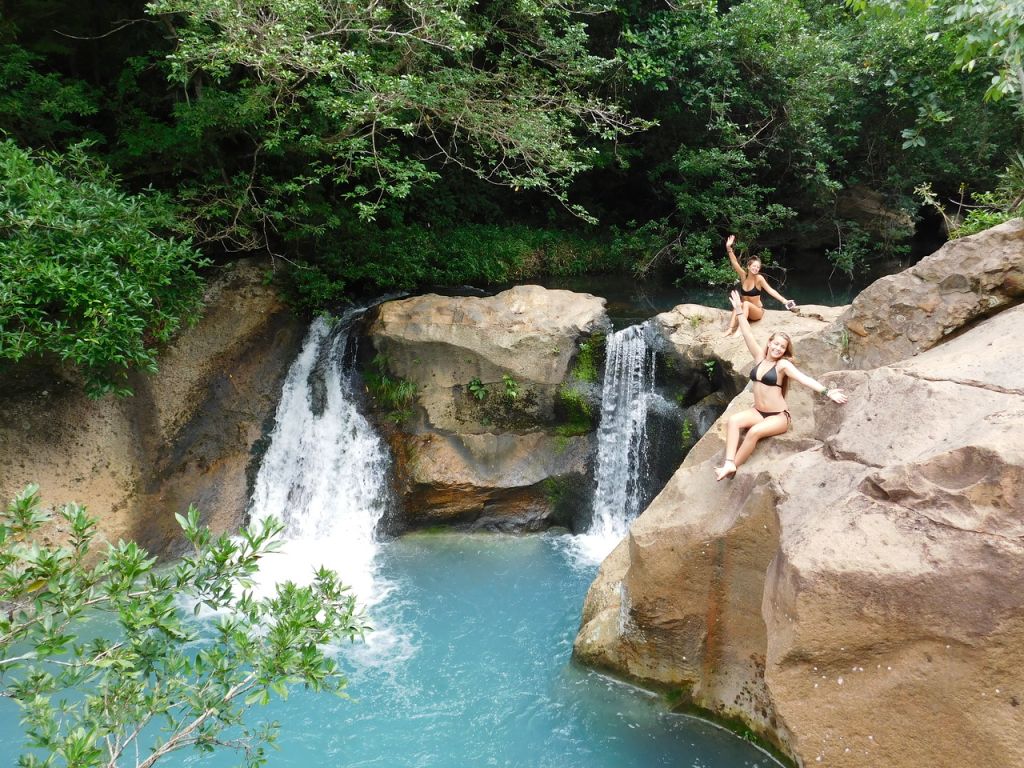 Our afternoons in Tamarindo were spent at different beaches soaking up sun and riding waves. We even saw dolphins in the distance! After our last morning of service, we boarded the bus with our bags and our amazing driver, Rafa, drove us to the last hotel. On the way, we stopped at a trendy lunch spot for delicious wraps and salads. Immediately upon arrival to the Hotel Hacienda Guachipelin in Rincon, we went ziplining through a canyon. We zigzagged between cliffs and took in the incredible scenery all at once! It was a fun way to start our time in our last spot.
In Rincon, we were truly in the heart of the rainforest, and it was gorgeous. We wanted to make sure that we got the most out of it, so we had a really great final full day. We woke up and went on a hike that ended at a waterfall and natural pool! The water was very blue, the sky was clear, and we could have sworn that the butterflies were posing for our photos. After lunch, we went to the hot springs. We soaked in naturally-heated pools, and painted ourselves with an all-natural clay treatment that cleansed our pores and our spirits. It was very relaxing, and undoubtedly the perfect final activity to do as a whole group.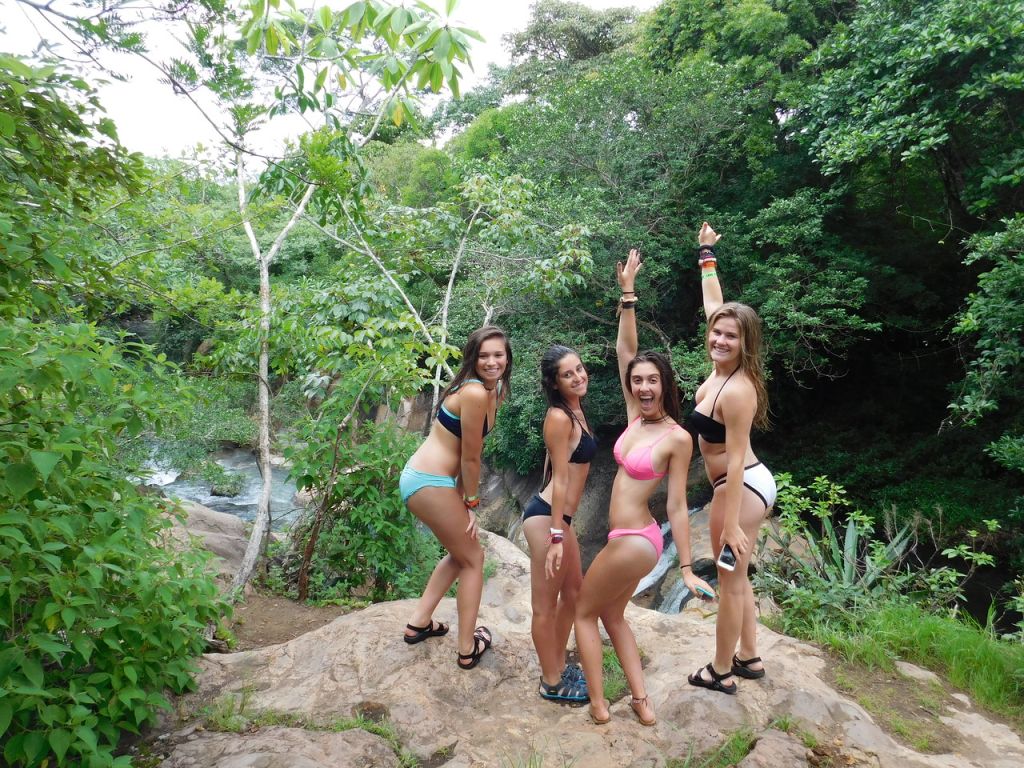 On our last night, we handed out superlatives to each member of the group and watched a slideshow of our time in Costa Rica. Though we're sad to leave, we know that we can look back on these ten days and know that we made a big impact with our service and had a ton of fun, too. We'll return home with a new sense of purpose and a thirst for more adventure!
Adios, amigos!
The Westcoast Blogger
If a Costa Rican adventure sounds like something you'd like to be a part of, explore our 10-day, 21-day, and 28-day community service tours!