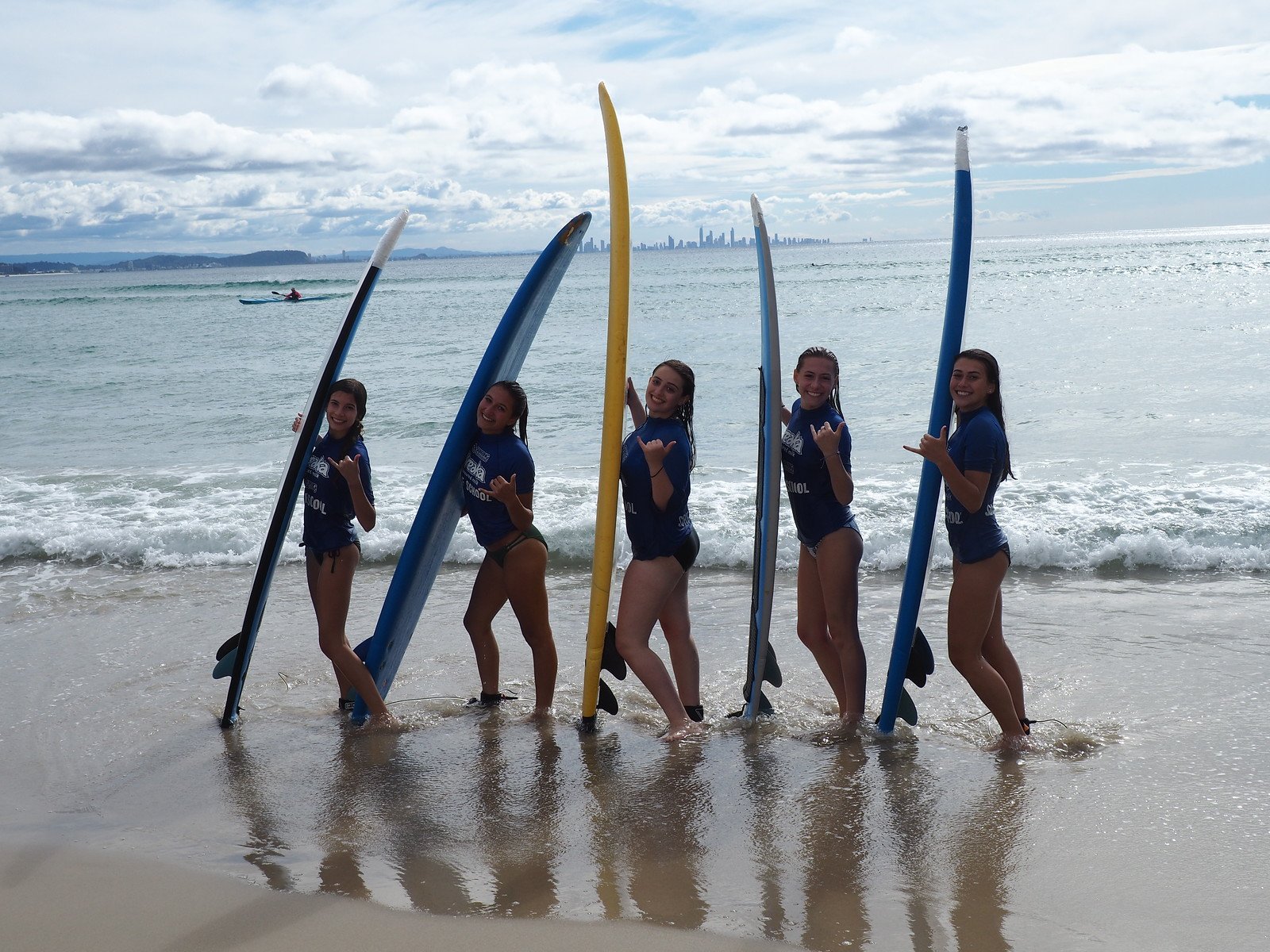 It is safe to say that this chapter in our adventures down under was characterized by experiencing Australia's wild side. During our last day in Surfers Paradise, we strapped on our sea legs once again…but this time, we had paddles. That's right, it's kayaking season! Everyone got an upper body workout as we glided across the calm waters of the bay. In fact, Rylie F., Olivia S., and Lauren G. all saw two humongous stingrays that had them buzzing for the rest of the journey! At our snorkeling spot, we were greeted by all different varieties of fish, but the jellyfish were by far the group favorite. Our guide Ryan showed us that these ones were harmless! To round off the day's wildlife run-ins, some of us were treated to the sight of a shy little wallaby on our mid-day nature walk. Though it was pretty far off, it was easy to see from its movements just how graceful a species they are.
Our introduction to the Australian fauna around Surfers Paradise was the perfect way to prepare for our next stop: Fraser Island. The island holds the title of the largest sand island in the world, and is home to a wide variety of plants and animals. Upon arrival, we were treated to a class on Australian natural cuisine, where we all had the opportunity to try different plants, fruits, and meats that are commonly used by Aussie chefs. Ranging from sour to sweet, the food truly delighted our senses!
After waking up to the calls of Fraser Island's avian population, we traversed Fraser's sandy roads that took us deep into the heart of the rainforest. It's really a beautiful thing to be surrounded by an abundance of Australian flora, with plants of all shapes and sizes serving as our eye-candy. After about an hour of trekking, our patience was rewarded as the rainforest broke to reveal the roaring Pacific Ocean. When we approached, we took a look to our left and right and saw nothing but bare beach, as far as the eye could see! It was truly a magnificent sight…but not as magnificent as the whales close to the shore who seemed to have come out to greet us, blowing ocean spray as if to say, "What's up?" Not far off, we saw our first pair of dingoes, trotting alongside our enormous bus! As our guide Gary expertly navigated the sand dunes, we came upon a huge skeleton of a shipwreck, abandoned in the early 20th century. We hopped out to get up close and personal; Jess L. thought the whole thing was "super cool and awesome!"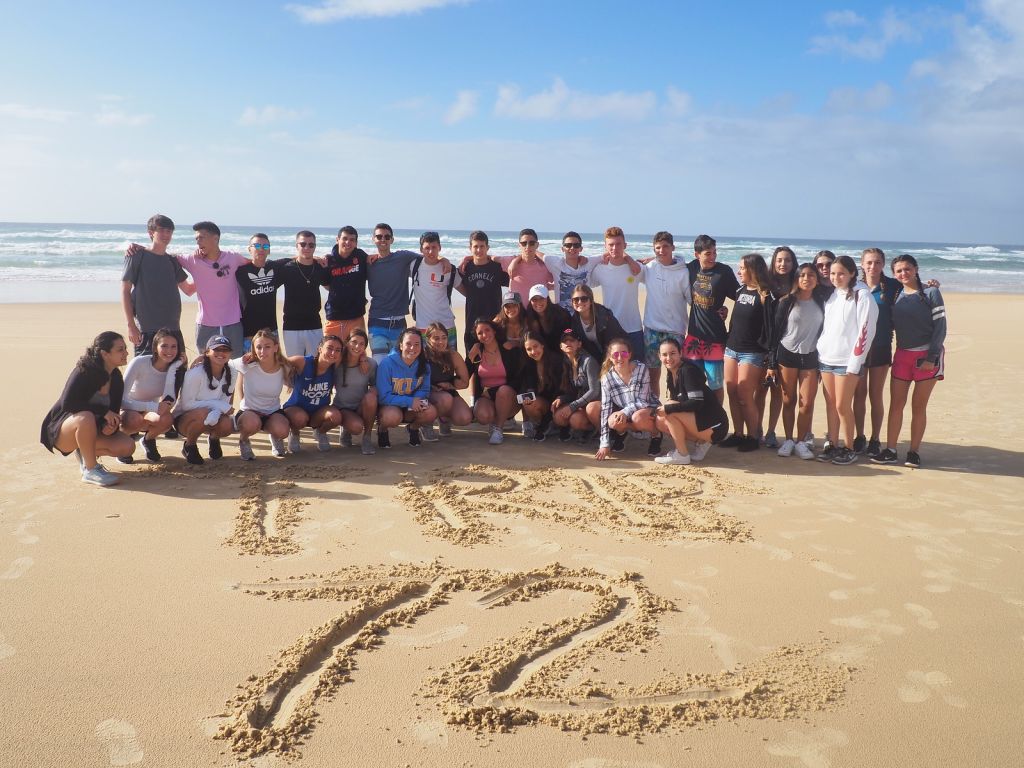 Eli Creek offered us a refreshing dip in one of the island's many bodies of freshwater; the crystal-clear stream was tangibly clean, and the fine white sand was incredibly soft on our feet. Other trip members happily practiced their rugby skills, a difficult feat in the thick sand! Next up was our rainforest hike, where we saw some King Ferns, the largest species of fern in the world. Arriving at Lake Mckenzie, a gorgeous freshwater lake surrounded by the jungle, we were all happy to relax, hangout and and enjoy a campfire and sing-along –  the perfect way to end our amazing day!
Next, more rainforests and waterfalls await us in the mountains! We've got butterflies in our stomachs at the thought!
The Westcoast Blogger
Dreaming of surfing in paradise? Check out our variety of amazing Australia trips!