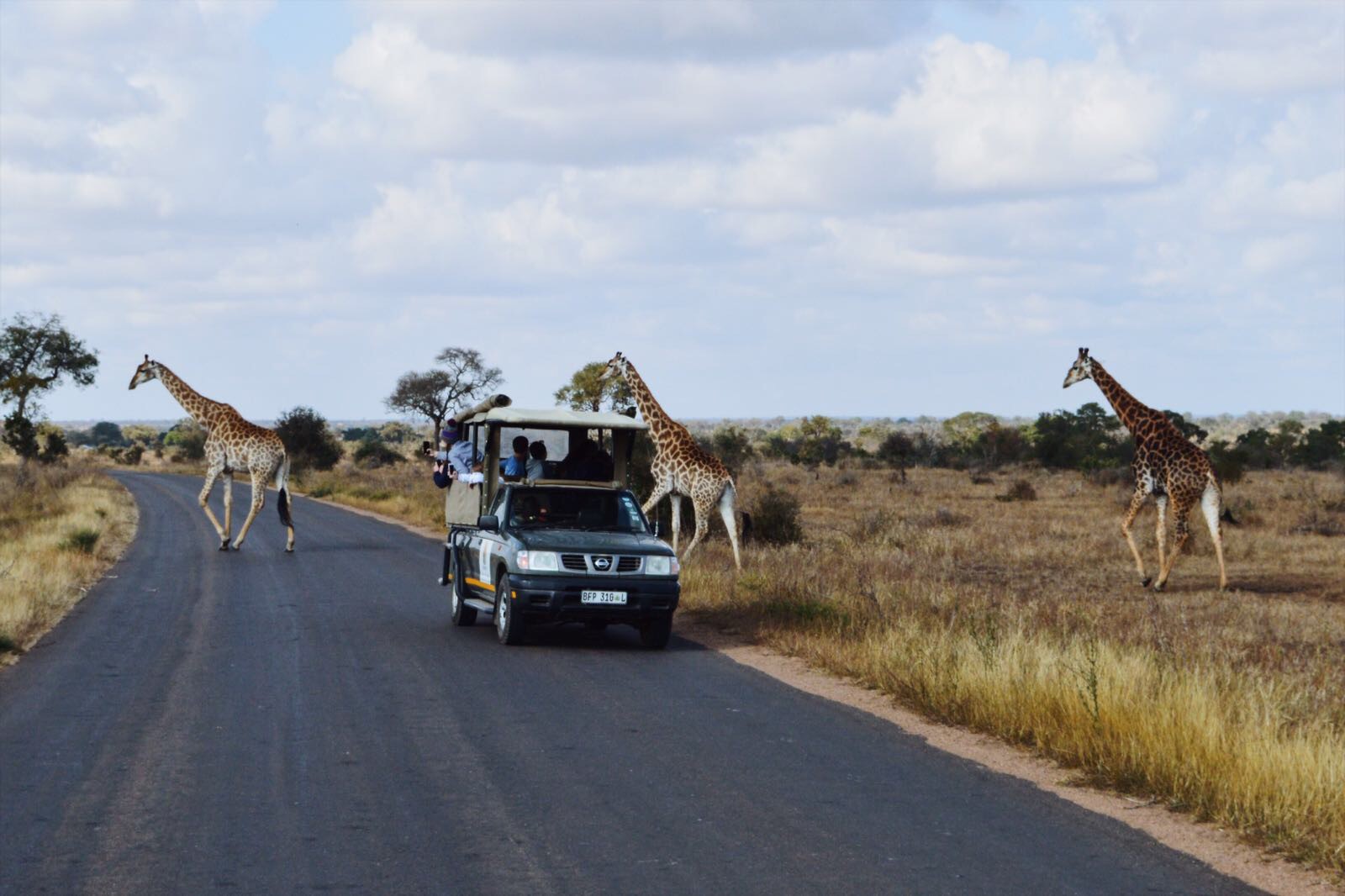 Molo! Where can we even begin to describe to you the incredible experiences we've had these past few days? Well, let's start with the important work we've come to Africa for! As you know, we've been working to build sustainable vegetable gardens for a local school and community.
We arrived, ready to meet the children and keep the momentum going. We worked alongside the 6th and 7th grade children of the Mphaku school to continue digging out the foundation, raking the land and preparing the keyhole gardens. We worked so efficiently that we even began bricklaying many of the gardens. It was great fun working with the children and we were amazed and motivated by their strength and determination.
In the afternoons, we had a fantastic time playing soccer, rugby, jumping rope, coloring, and throwing dance parties with them. We all formed connections and friendships with this special group of kids and have created memories we'll never forget. We understand that the hard work we put into the projects will sustain itself for many years to come and that alone makes us glow with pride. Kevin, the team leader from Classic Wallabies, had predicted we would prepare 10 keyhole gardens. By the end of our service, we had soared past his expectations and laid the foundation for 25 gardens! Unbelievable!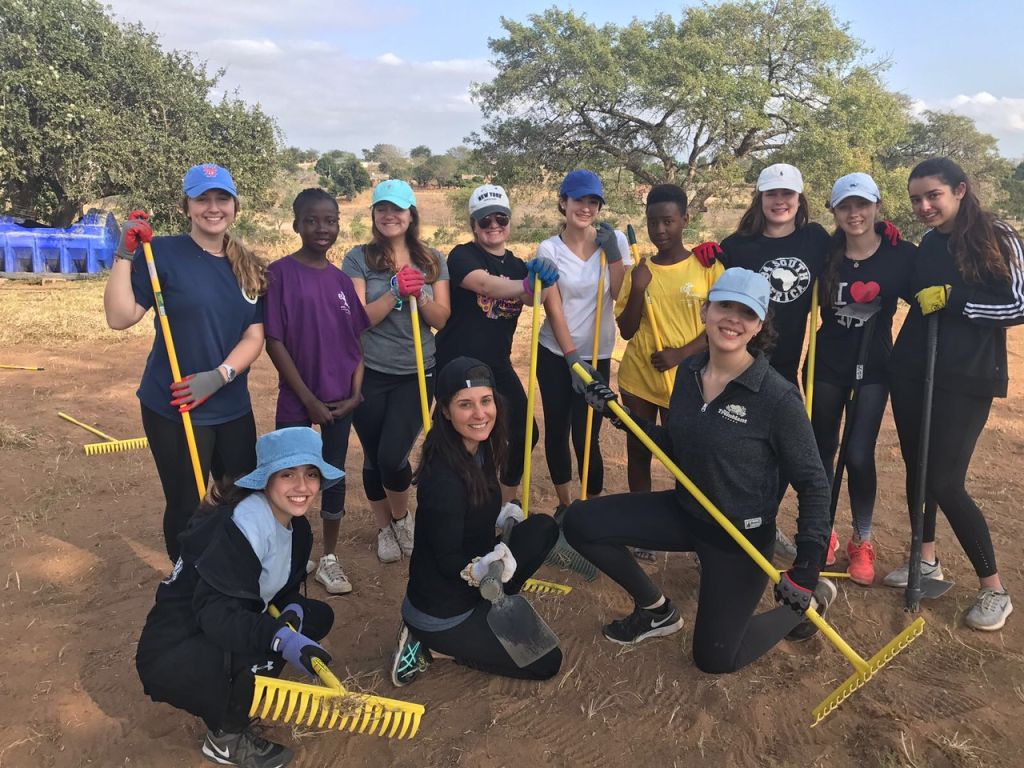 Our good work meant good karma on our safari. We had two exciting trips out in Kruger and witnessed some incredible interactions in nature. Some of you may know the 'Big 5:' lion, elephant, rhino, cape buffalo, and leopard. On our two safaris, we spotted 4 of them:
 – Elephants were everywhere, and we even spotted some babies.
 – We caught snapshots of a young male lion, who most likely had been kicked out of his pride.
 – We saw a leopard (which is rare!) with its kill in a tree.
 – We checked out a group of cape buffalo lounging by a waterhole.
 – No rhinos this time but that makes sense as they are on the endangered species list.
Meanwhile, the collection of giraffes, zebras, impalas, kudus and baboons were plentiful. Thinking back, the most exciting part of our two trips was the sunset safari where we came across two cheetahs on the hunt! We watched them chase and lunge for their prey with bated breath. Our tour guide, Gordon, who has been on hundreds of safaris, had NEVER before seen a cheetah. It was a surreal moment for us all!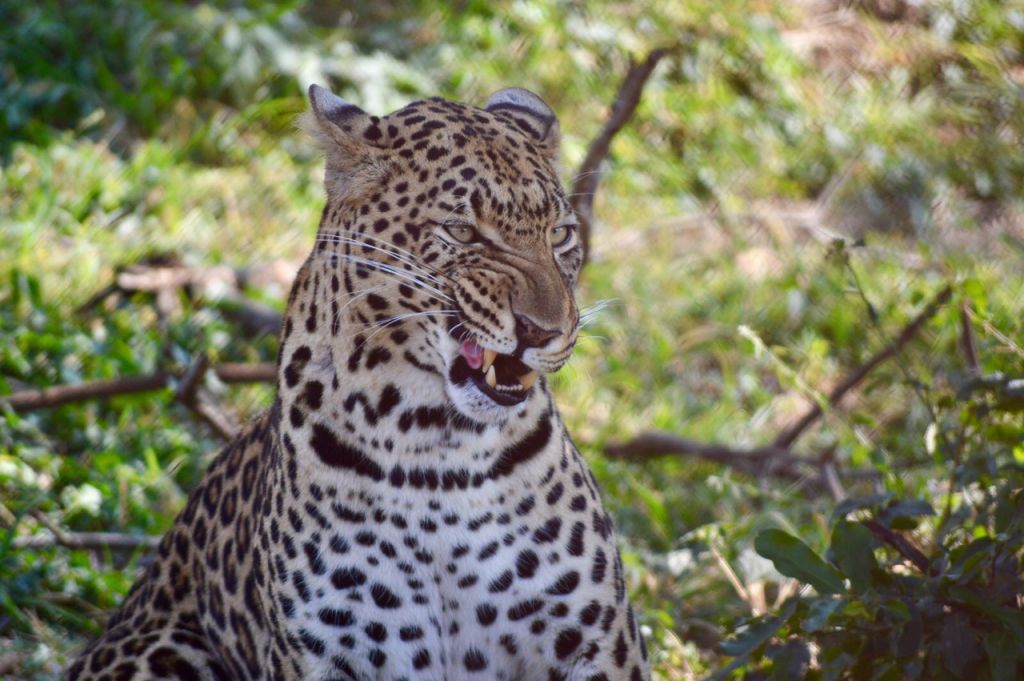 But wait, there's more. Can we talk for a moment about Jessica the Hippo? You may have heard about her on Animal Planet, National Geographic, or Oprah. Jessica was rescued as a premature baby hippo lost at the river. Her owners found her and took her in as their own child, so she grew up with two feet in the human world and two feet in the wild. What that means is she is free to leave her home, wander the rivers, and play with her hippo friends, but she always ends up going home to snuggle with her human parents in bed and drink from her favorite baby bottle full of tea. As for us, we had a unique encounter with her. We fed her carrot treats and gave her a kiss on the head. Hippos are notoriously known to be the most dangerous animal in all of Africa, so to meet a lovable and sweet hippo like Jessica was a once-in-a-lifetime opportunity.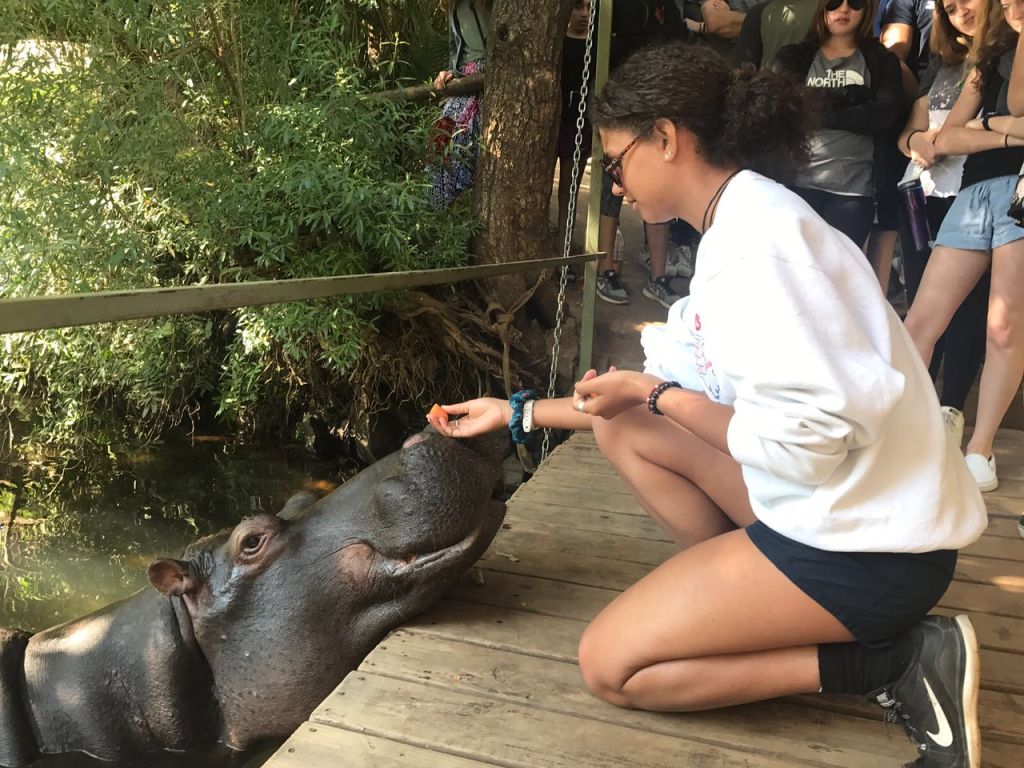 Now we're headed back to Johannesburg to visit the apartheid museum and soccer city. We'll check in soon to fill you in on what's to come!
Until Next Time,
The Westcoast Blogger
Check out our 13-day and 25-day trips for a unique community service experience in South Africa, filled with wildlife, scenic landscapes, and an incredible cultural experience.