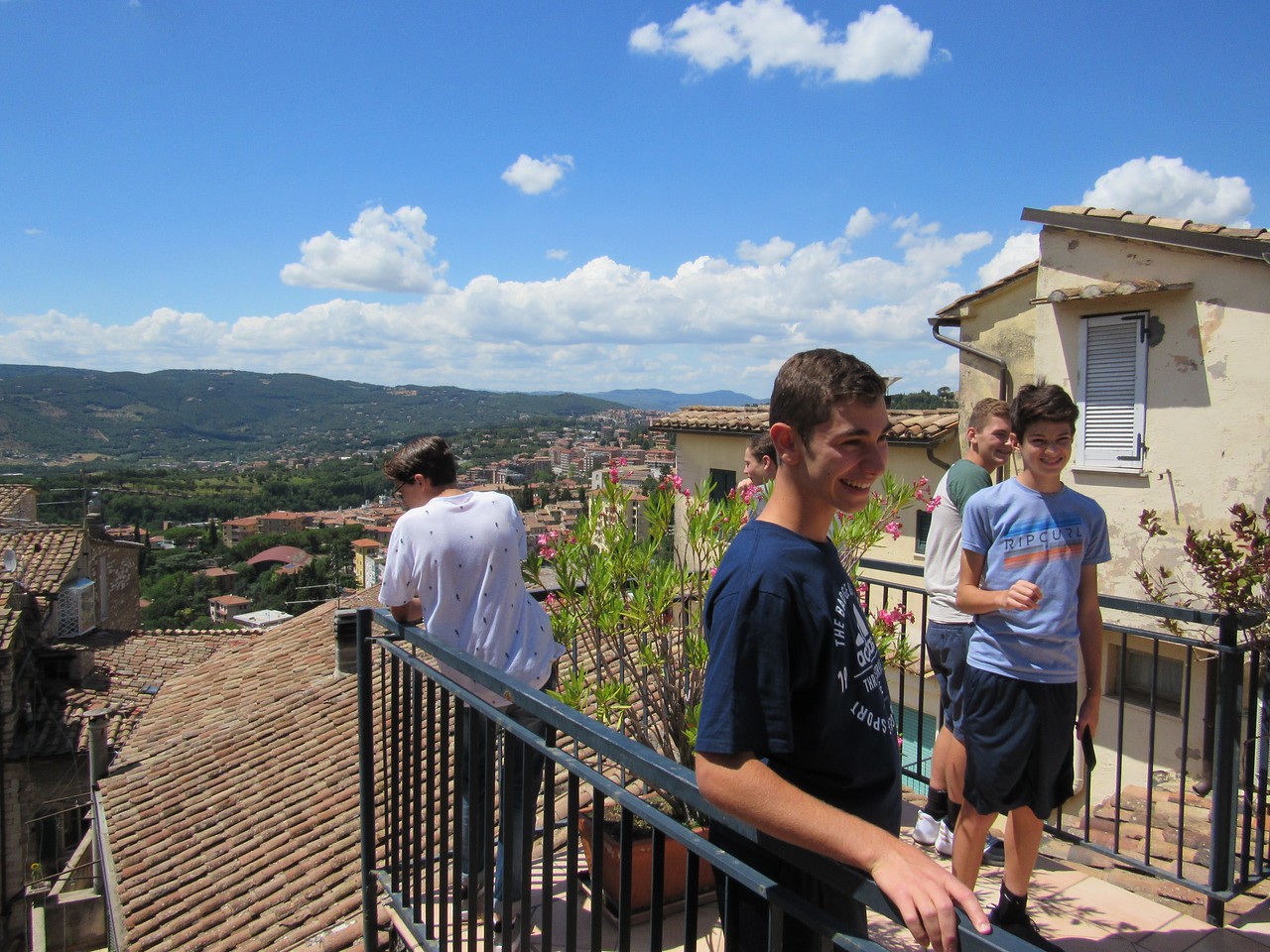 Yassas from Sivota! The past week has been action-packed and filled with both laughter and joy. We explored the charming Italian town of Perugia, ventured across the Ionian Sea on an overnight ferry, and spent time in the sun in the Greek coastal village of Sivota.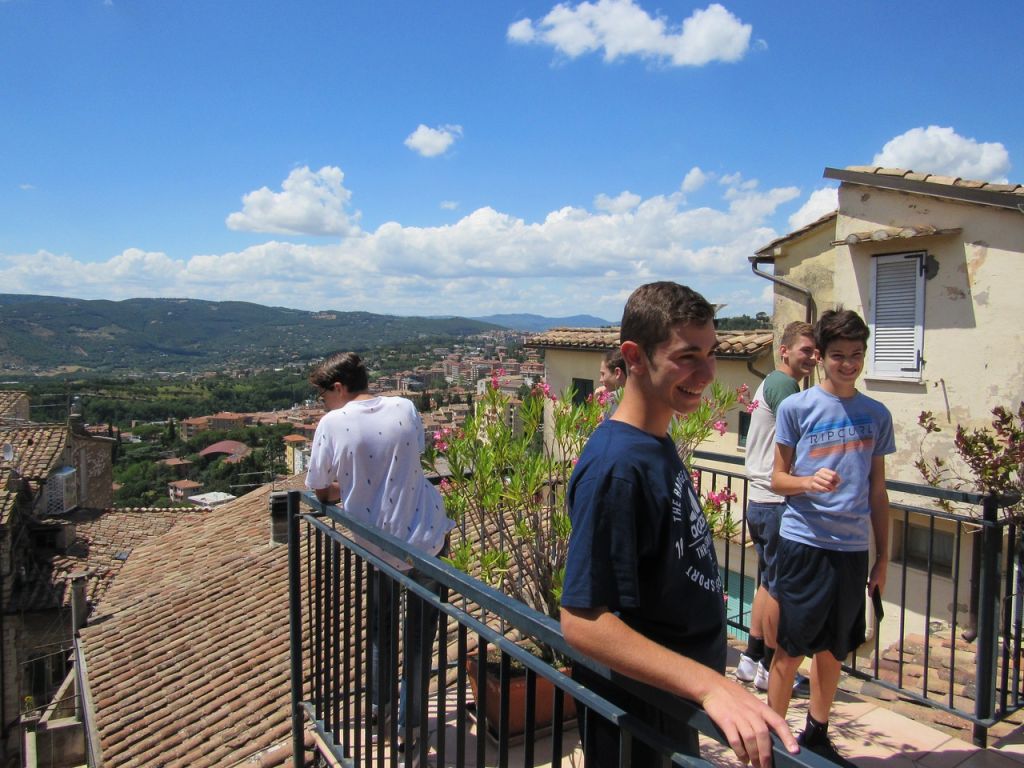 In Perugia, trip members really got a handle for the city as they went out exploring in small groups and became familiar with the central square. They played the 'trade up game' where they started with a pen and tried to trade the pen for something more valuable; one group ended up with a fidget spinner and, in another group, everyone came back with new hats. We toured the Perugina Chocolate Factory, spent hours at an Italian water park, and even cooked a meal of pasta, spinach-and-cheese pie, and tiramisu in an Italian villa. Nights in Perugia were spent feasting on more delicious Italian cuisine, taking advantage of every chance to have more gelato, and getting to know one another better on the roof of our hotel, which offered beautiful views of the city.
We also kicked off our Olympic competition in Perugia and all members were divided into three countries: Greece, Italy, and America. Everyone quickly embraced the competitive spirit and threw themselves into it, most notably in a "riff-off" during our last night in Perugia. Everyone was sad to say goodbye to Italy, but we were all very excited to continue our trip in Greece.
We boarded the overnight ferry and enjoyed the scenic views as we set sail towards Greece, eventually getting off in Igoumenitsa and continuing towards our first destination,  Sivota. Everyone loved the coastal village and instantly felt more relaxed. We even spent our first day there relaxing by the hotel pool, engaging in some more Olympic competitions – relay races, synchronized swimming, and a bunch of other fun activities!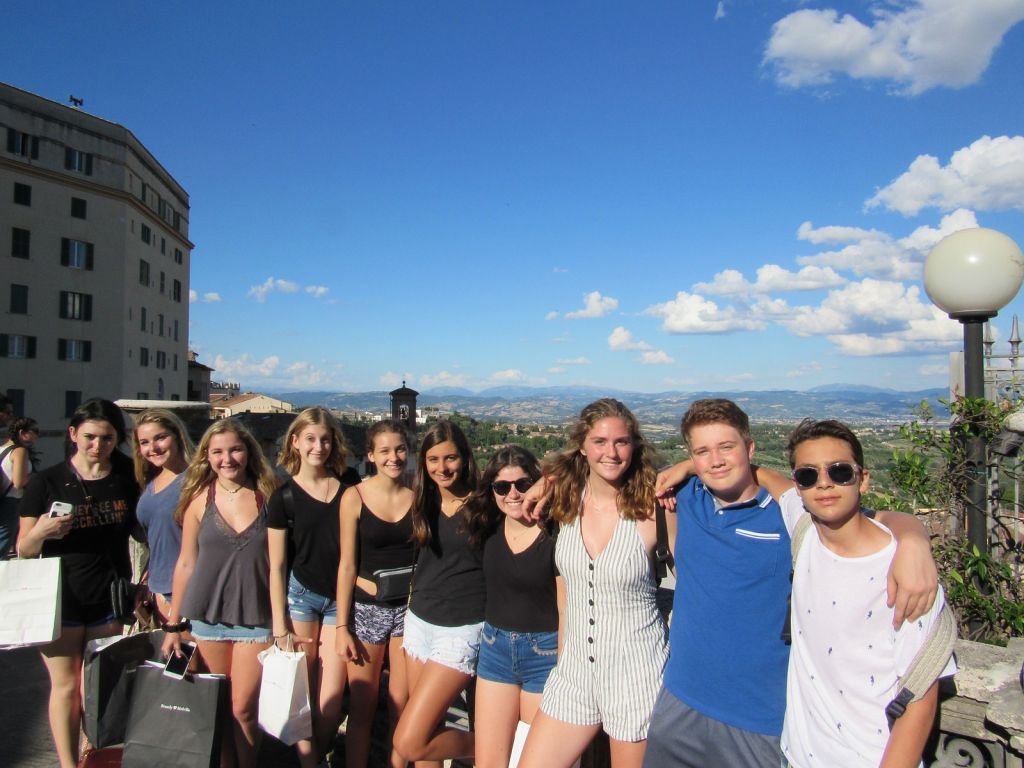 The second day in Sivota was everyone's favorite day of the trip so far. To describe the day, we welcome guest blogger, Zoe:
"I just had one of the best days of my life. We went to a gorgeous beach and spent the morning tubing on big and small tubes and it was beautiful and SO MUCH FUN. We took pictures (but not too many), then we got a quick lunch and went kayaking to a secret beach across the sea. The beach is nicknamed 'the pool' because of its clear water.  We went swimming in turquoise waters, floated around, played games, and ate freshly-cut watermelon while we were there. I sang songs the whole way back to port and everyone was just so happy!"
Sivota was a beautiful village and an incredible experience. Onwards, to the mountains of Monodendri!
Until Next Time,
The Westcoast Blogger
Does exploring the best of Italy and Greece interest you? Check out our 10-day, 17-day, and 25-day trips through Greece and Italy.