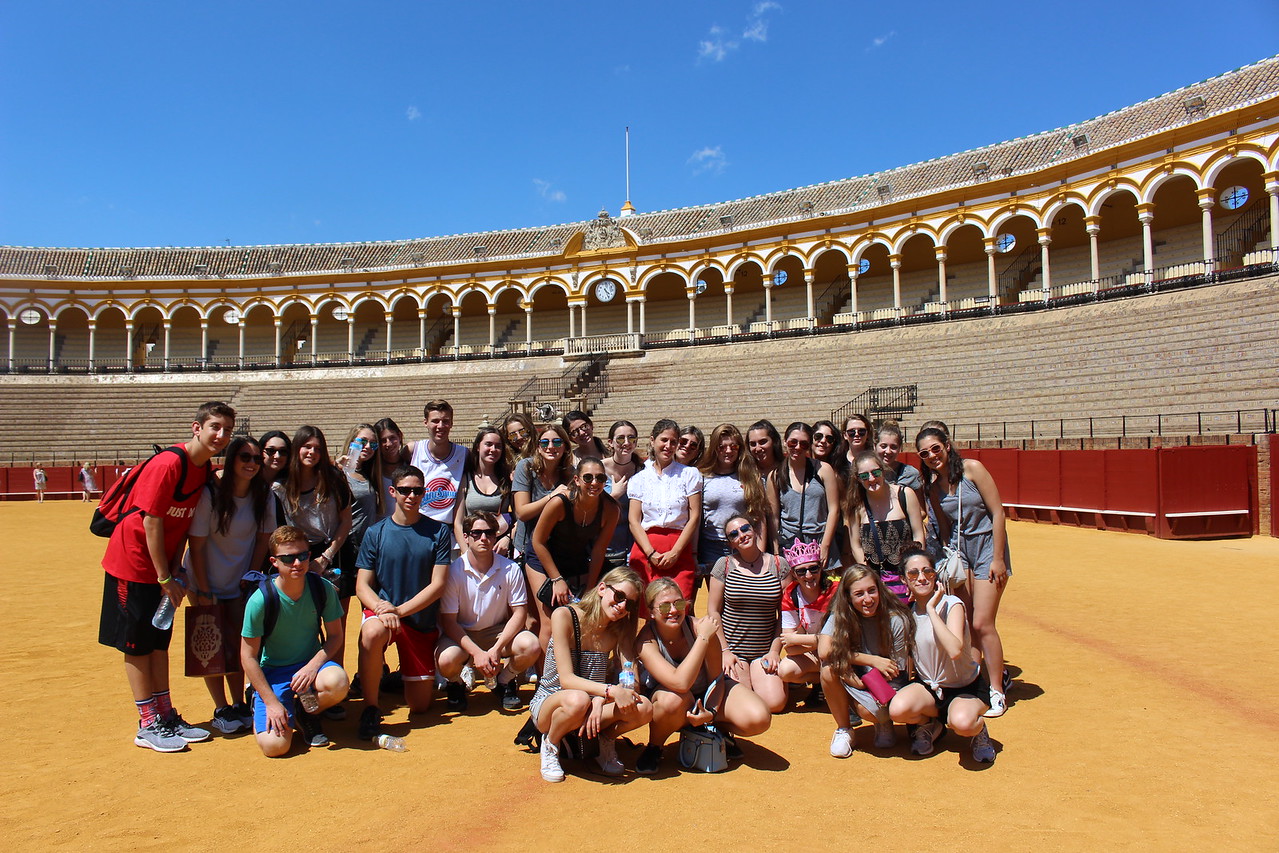 Hola padres!
This week we visited the Cathedral of Toledo and the Synagogue of El Transito. On our last day in Madrid we visited the Reina Sofia Museum and saw Pablo Picasso's Guernica and many of Salvador Dali's artwork. We spent a few days in the beautiful city of Sevilla, where we visited the Cathedral of Seville where they claim to have the remains of Christopher Columbus. After touring the Cathedral we walked thirty four ramps up the Giralda Bell Tower, which was worth it because the view was amazing!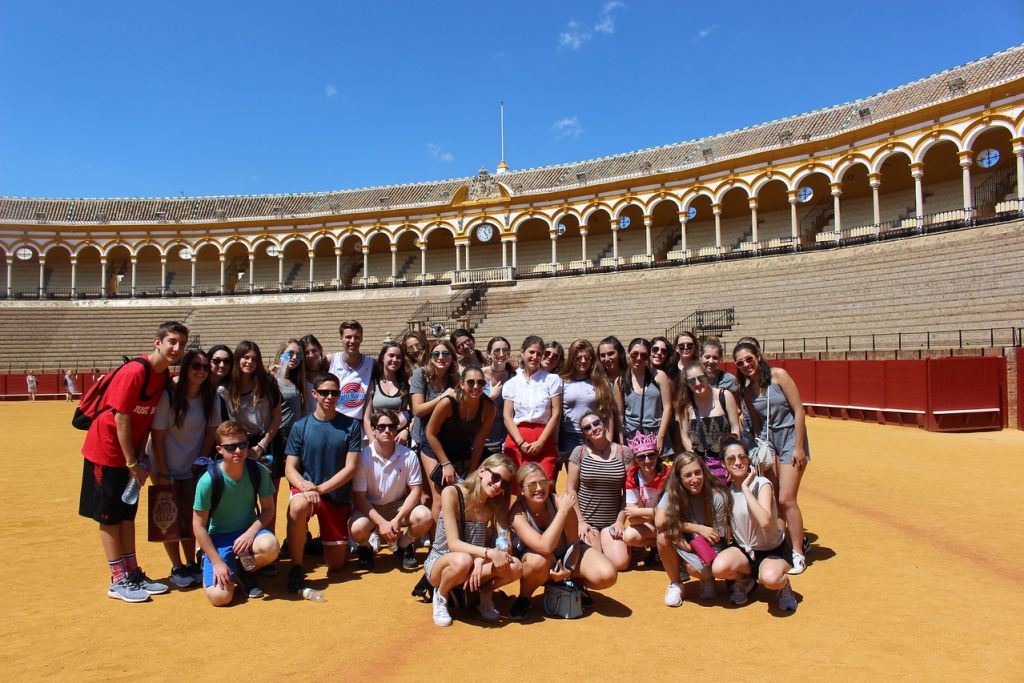 Esta semana visitamos la Catedral de Toledo y la Sinagoga del Transito. En nuestro último día en Madrid visitamos el Museo Reina Sofía y vimos Guernica de Pablo Picasso y muchas obras de arte de Salvador Dalí. Pasamos unos días en la hermosa ciudad de Sevilla, donde visitamos la Catedral de Sevilla, donde dicen tener los restos de Cristóbal Colón. Después de visitando la Catedral caminamos treinta y cuatro rampas hasta la Giralda Bell Tower, que valió la pena porque la vista era increíble!
On our last day in Sevilla we took a Flamenco dance class. Our instructor taught us about the history of Flamenco, the different styles, along with some new dance moves.
En nuestro último día en Sevilla hicimos una clase de baile flamenco. Nuestro instructora nos enseñó sobre la historia del flamenco, los diferentes estilos, junto con algunos nuevos movimientos de baile.
"It was fun getting to do something different. In the United States you don't see that style of dance very often." – Nicole P
"Fue divertido hacer algo diferente, en los Estados Unidos no se ve ese estilo de baile con mucha frecuencia". – Nicole P
That night we saw a live Flamenco show which incorporated a singer, dancer, and a guitarist. We had the opportunity to see everything our instructor explained finally put into action.
Esa noche vimos un espectáculo de Flamenco en vivo que incorporó a un cantante, bailarín y un guitarrista. Tuvimos la oportunidad de ver todo lo que nuestro instructora explicó finalmente poner en acción.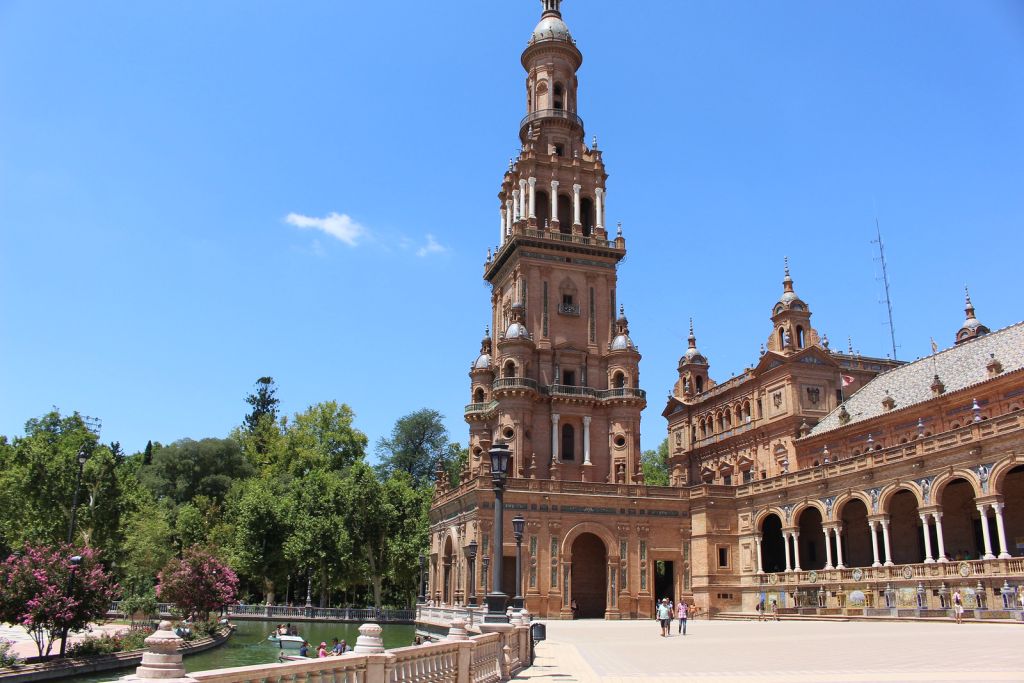 "The flamenco class made me really appreciate the performers dancing that night at the flamenco show." – Julia R
"La clase de flamenco me hizo apreciar mucho los bailarines que bailaron aquella noche en el show de flamenco". – Julia R
Sevilla was a favorite for many of our members but we had to say goodbye and head on to our next stop, Marbella! Everyone is looking forward to seeing one of the many beautiful beaches Spain has to offer.
Sevilla era un favorito para muchos de nuestros miembros de viaje, pero tuvimos que decir adiós y ir  a nuestra próxima parada, Marbella! Todos están emocionados a ver una de las hermosas playas que España tiene!
Until Next Time,
¡Hasta luego!
The Westcoast Blogger
For your very own Spanish experience, join our 21-day or 28-day Spain Language program; new dance moves included!