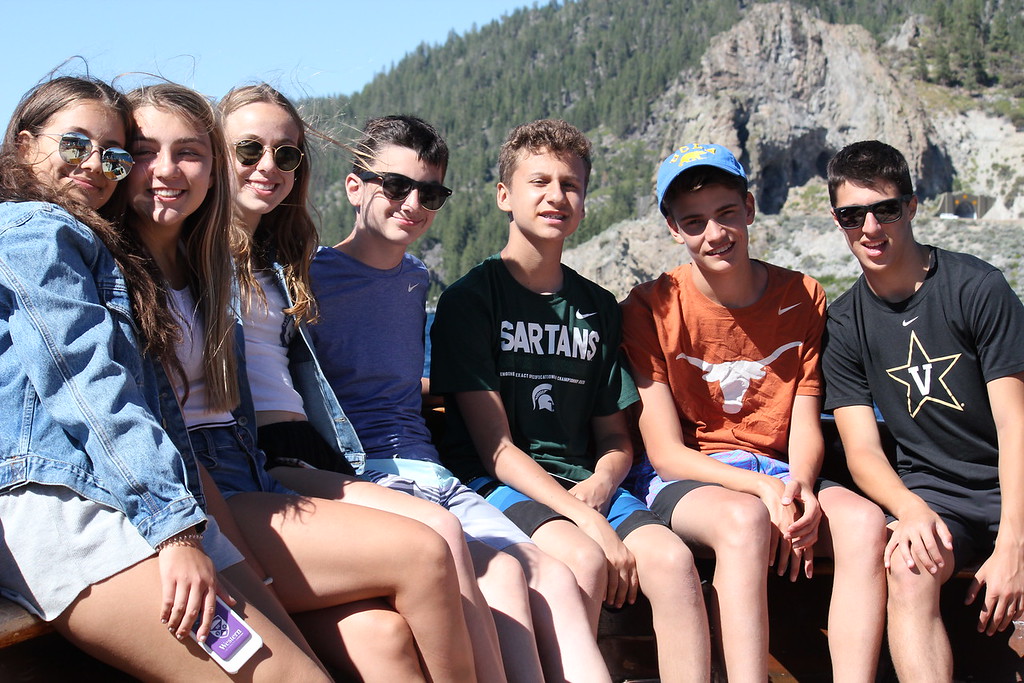 Yesterday was our first day in San Francisco and we cannot believe this is our last stop on our journey across California.
We had an absolute blast in Lake Tahoe! The Squaw Valley was an amazing place to stay, with the mountains and trees as our backyard. We were able to walk around the village and enjoy the wide variety of restaurants and different beautiful sites. At the ropes course, we all stepped out of our comfort zones and completed at least one of the courses. We concluded our fun-filled day by getting cozy in our pyjamas and having a movie night all together.
The next day, we enjoyed all the water activities Lake Tahoe has to offer. We had a blast going tubing, water skiing, or wakeboarding. Many trip members tried one of these water sports for the first time before relaxing on the beautiful beach bordering the clear blue lake. Next up, we took a boat cruise around the lake, which was definitely a highlight due to the breathtaking scenery. After leaving Lake Tahoe, we had a blast at another exciting activity we won't soon forget – whitewater rafting!
Our way to San Francisco was filled with sing-a-longs and once we arrived we visited the famous and iconic Golden Gate Bridge. We had the opportunity to take great photos and enjoyed walking across it. Another landmark we went to was Lombard Street, also known as the most crooked street in the world. We had lots of fun walking down the street and understanding why it was built the way it was (to slow down traffic!). Eating lunch right along the water in Sausalito was beautiful. Our day concluded with a family style dinner at a Chinese restaurant in Chinatown. It was so nice to finish our day all together, eating some yummy food. The bus ride home was filled with a High School Musical sing-a-long that got everyone going and excited.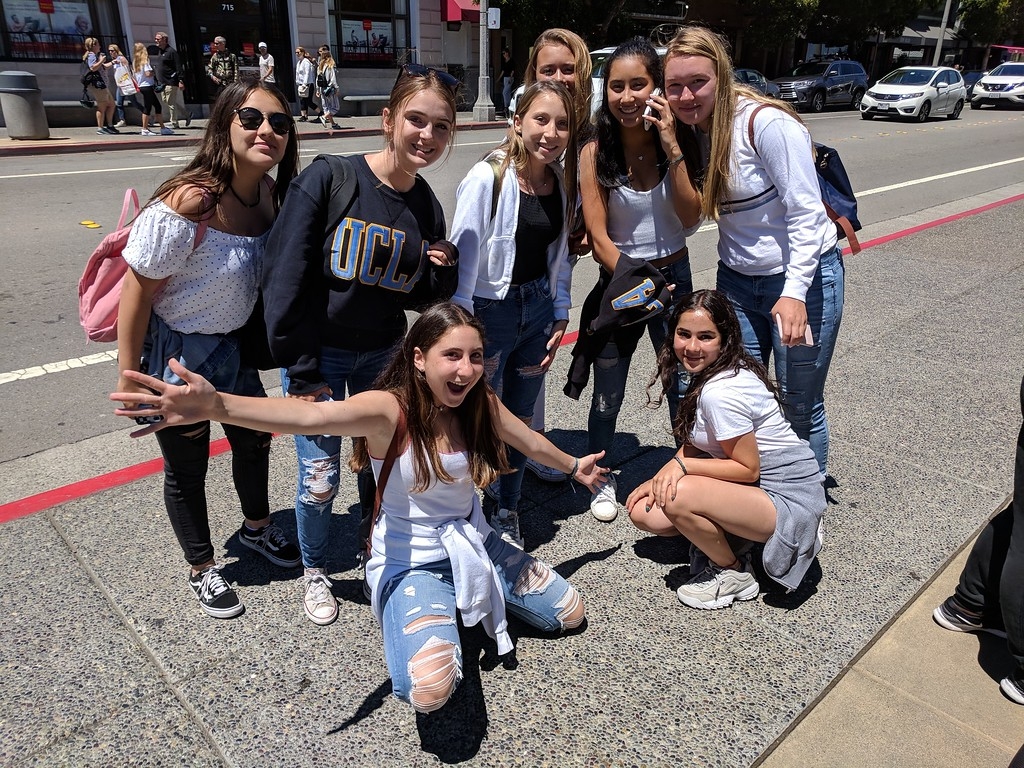 We cannot believe that today was our last full day together. We had such a cool and informative day. Our morning was spent doing an amazing audio tour of Alcatraz. We learned the history of the prison along with details of certain prisoners and escape plans that were created during the time the prison was open. Our lunch spot was the beautiful Pier 39 here in San Fran. We experienced the famous clam chowder and saw the sea lions up close by the water. The area was filled with shops and restaurants and even had a carousel in the middle.
For dessert we made our way to Ghirardelli Square and enjoyed the chocolate ice cream and milkshakes that are so popular. Our evening tonight is going to be filled with dancing and a slideshow at our end-of-trip banquet. We have made such amazing friendships and memories that we are going to be so sad to leave. Thanks to everyone for making this amazing trip possible! See you all soon!
The Westcoast Blogger!
Do you want to experieence all that California has to offer? Check out our 14-day California Dreaming trip.