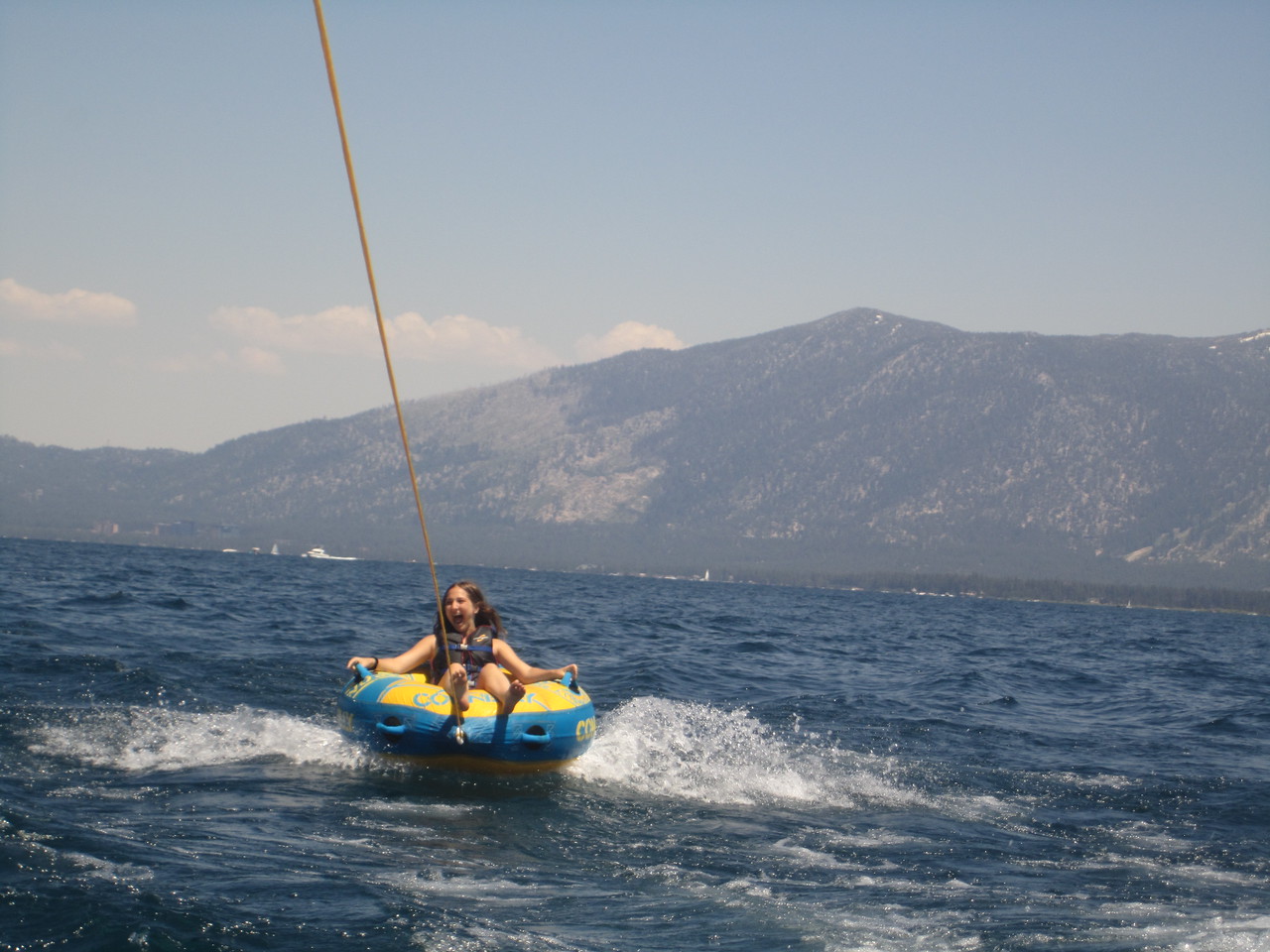 Wow! We just finished a jam-packed week that was spent camping and exploring L.A., and we still have San Diego to look forward to! For many of us, it was our first time camping, and so we used the time at Lake Tahoe and Ventura to bond with those they hadn't had a chance to get to know yet.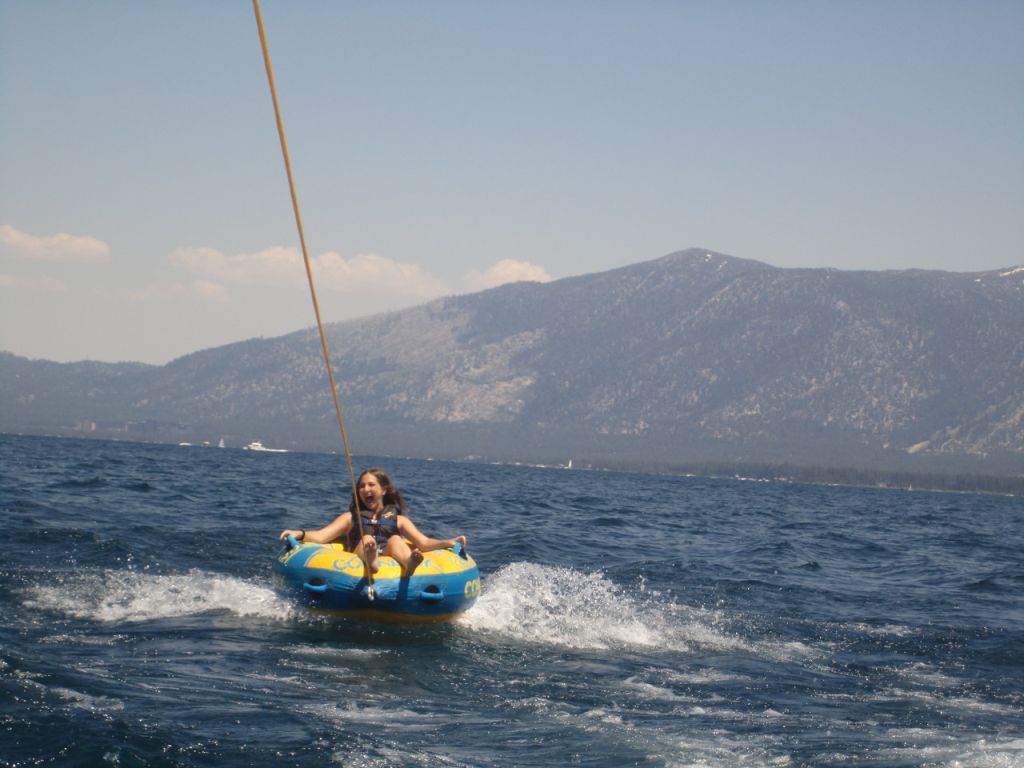 There were plenty of opportunities to grow this week. Whether it was someone's first time in a tent, skiing, or on a roller coaster, so many of our trip members faced one of their fear's head-on and overcame them. We also grew in other ways, like after our visit to the Museum of Tolerance, where we learned many lessons about accepting the differences of others and the impact our words can have on those around us.
On Lake Tahoe, we had the opportunity to ski, wakeboard, or tube. We also got to go whitewater rafting, which remains a favorite for many of us. While camping, we had fun playing games and everyone especially loved the game 'positive reinforcement.' In this game, one person is picked to complete a task, and only the groups' applause is used to guide them to success.
Ventura beach, with its soft sand and waves, was definitely the favorite beach of our experience so far. With many of us swimming, playing sports, tanning, and relaxing, everyone kept busy and no one wanted to leave.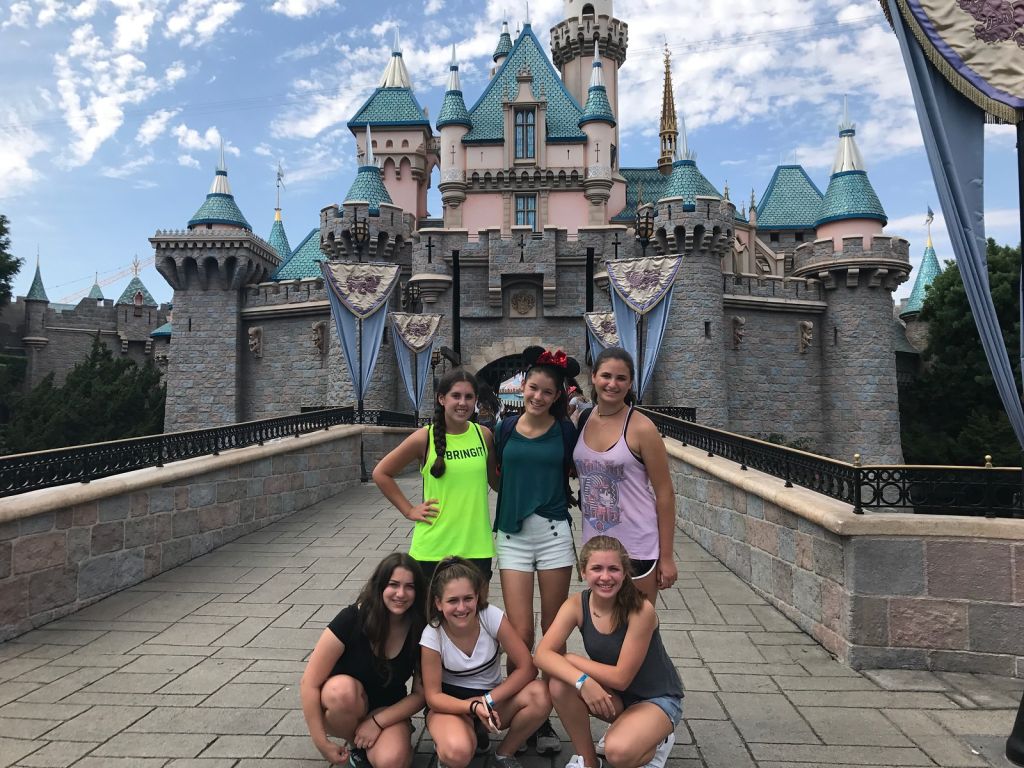 Afterwards, we finally made it to L.A.! Though everyone loved our first week, our eventful four days in the City of Angels were truly unforgettable. From thrill-filled days at Disney and Universal Studios to sightseeing at Hollywood & Highland, there was never a dull moment! Things definitely got exciting when Allie, Shayna, Haley G, and Sophie met Justin Bieber on Rodeo Drive! Everyone else was super jealous, though we all got our celebrity sighting when Stephen Glickman – 'Gustavo' from Big Time Rush – performed standup at the Improv theatre.
We've just arrived in San Diego for our final two days. Though there are still more adventures that await, we're getting close to saying our goodbyes. We all met as strangers, but on Thursday we'll be saying 'until next time' to our new found friends!
Thanks for reading!
The Westcoast Blogger
If you want to be a part of an exciting summer experience like this, check out our middle-school and high-school 14-day California Sprint.