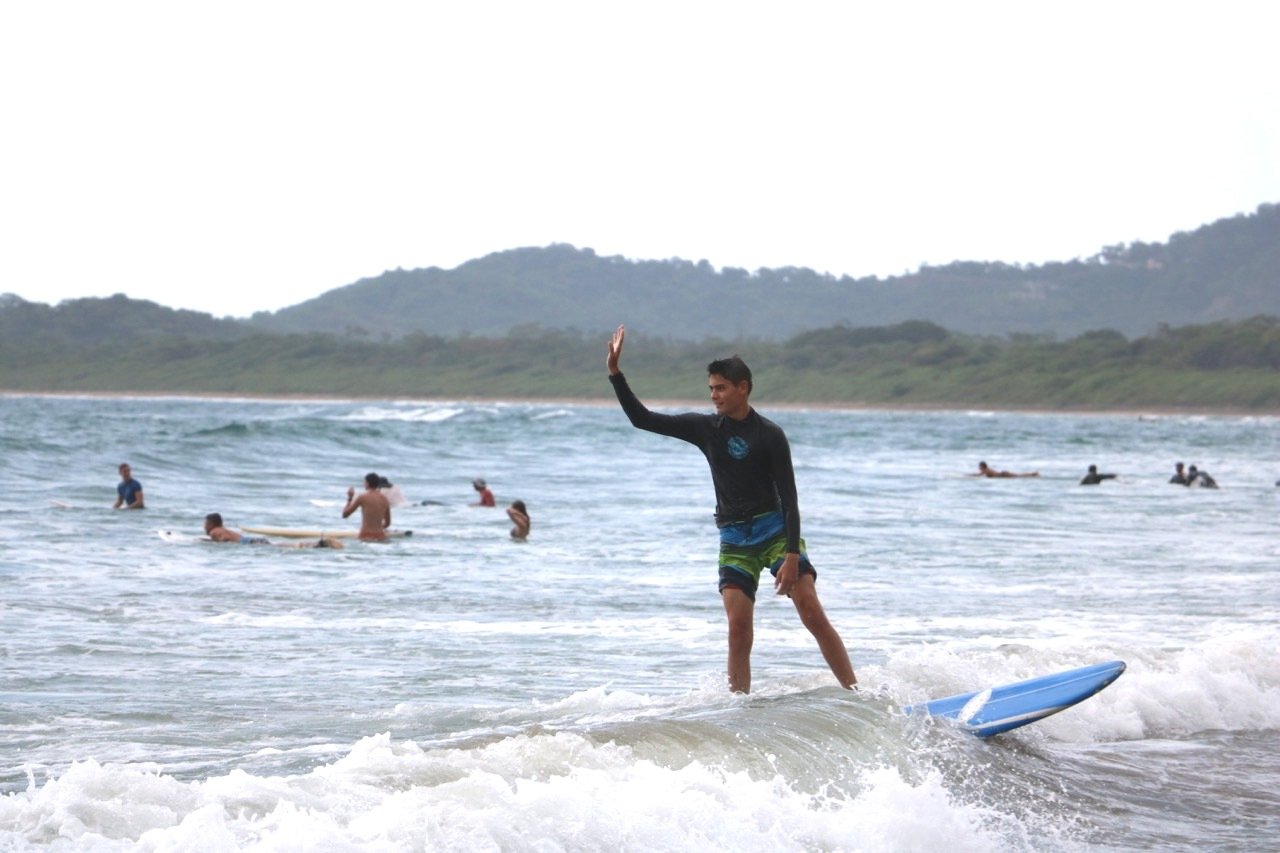 Since our last update life has been "Pura Vida" as the locals say! After leaving San Jose we've had the chance to experience Costa Rica's natural beauty while staying in Arenal. Nestled in a quiet tropical area, our homey villas offered glimpses of the Arenal Volcano in the distance and quality time together. We also experienced soothing natural hot springs on two occasions, where we unwound in the warmth of the pools feeling like our skin, hair and mind were rejuvenated. After all this relaxation, we revved up our energy with a thrilling canyoning adventure. The sights and sounds of the rain forest surrounded us as we scaled waterfalls, some over 200 feet high. The heights only stirred everyone's adventurous spirit, leaving us eager for more.
After two exhilarating days in Arenal, we traveled to the beach town of Flamingo. Here we took full advantage of the beach, from afternoons playing in the waves, to surfing, we certainly are embracing the "pura vida" lifestyle! We also celebrated Sophie's birthday with a beach bonfire under the stars and a delicious cake.
The tranquil undertone of our days in Flamingo have been well balanced with heartwarming service. Siempre Amigos or "always friends" is an organization that improves homes, while interacting with the people they are helping. Through this project we've been able to assist an elderly couple finish constructing essential features in their home. Some examples of our tasks included painting, mixing concrete, plastering walls and sanding doors. Trip members welcomed all of these challenges with an upbeat, positive attitude. Their enthusiasm while working, combined with the motivational music playing in the background, created an environment where everyone could work together as friends, despite any language barriers.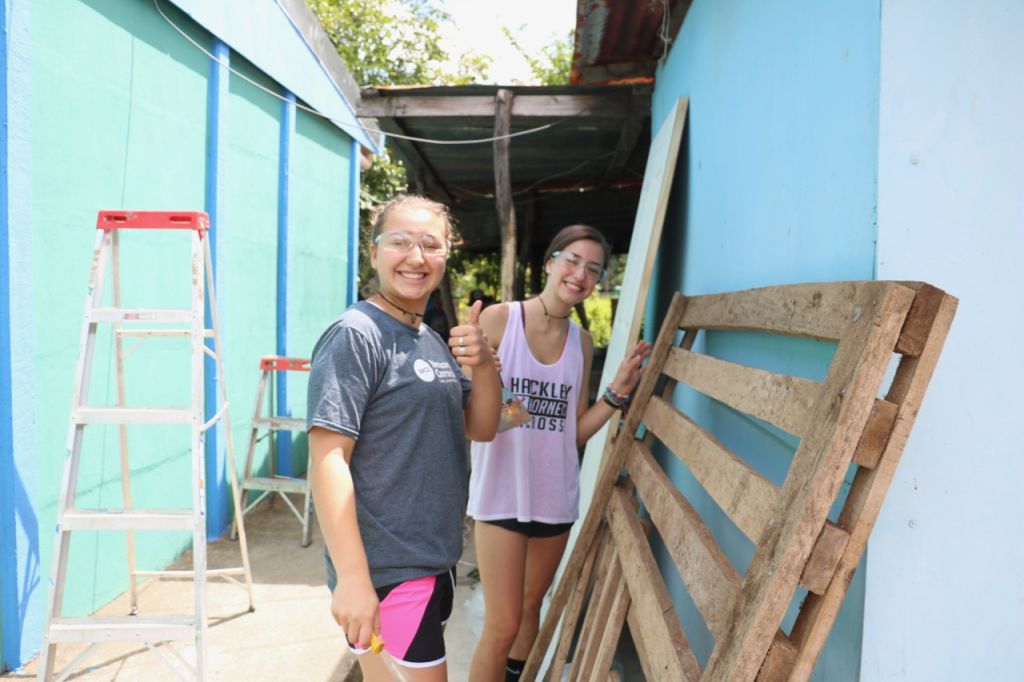 As we continue to venture through Costa Rica, our group is eager for all the adventures and service projects yet to come! As a team we continually work to support each other and gain understanding, not only with the Costa Rican community we interact with, but with each other.
The Westcoast Blogger
Does exploring Costa Rica through community service and adventure activities sound like fun? Read more about our various service opportunities in Costa Rica here!