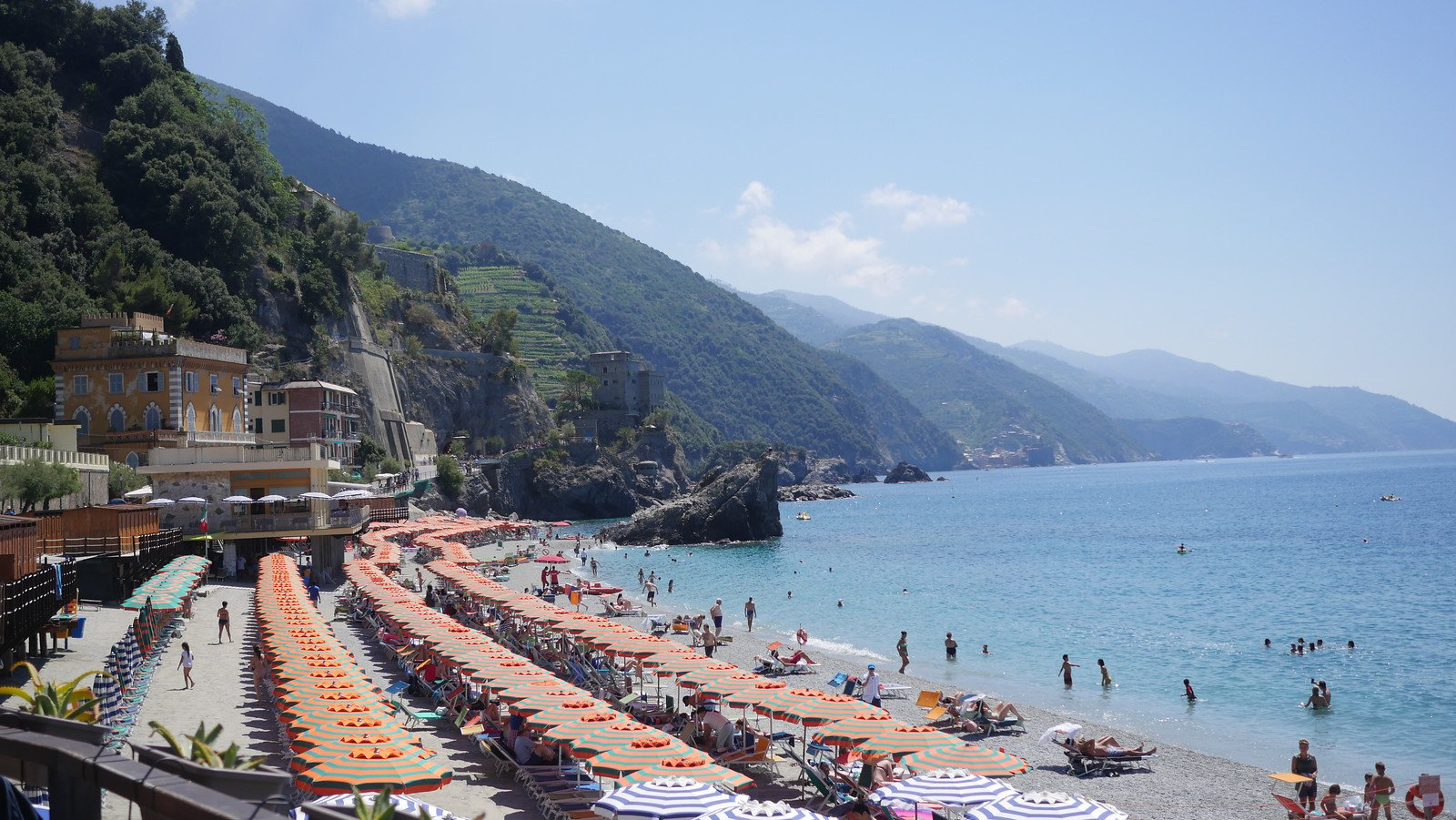 Ciao again! As our group concludes its second week in Florence, we are really starting to feel like locals in our new home, while visiting famous sites in Tuscany during our days off.
On Friday we visited the colorful villages of Cinque Terre. We arrived first in Monterosso, a small beach town, where we immediately set up by the water to soak up the Mediterranean sun. Shoutout to students Kyra, Caleigh, and Laura who hiked to get spectacular views of the coast and the nearby village of Vernazza. The rest of group opted for a scenic train ride to Manarola to achieve the classic Cinque Terre picture! Some students rented paddle boats or relaxed on the beach with breaks for gelato. An amazing moment occurred on the train home, when our group was serenaded by a singer who happened to be on the train with us. Ed Sheeran's "Perfect" never sounded so good!
Our second excursion of the weekend took us to the medieval Tuscan towns of San Gimignano and Siena. The day we visited happened to be the day before the Palio di Siena: an annual horse race where horses representing 10 different contrades (wards) of the city race around the main square. Siena had a very lively vibe because of all the friendly competition and regional pride being displayed amongst the locals. Our group then split up to engage in our own competition: a photo scavenger hunt which required students to complete tasks such as taking a photo with a horse or taking a memorable photo in front of the duomo. The next day the winning team was rewarded with a special breakfast of nutella pancakes and cheesy scrambled eggs prepared by the staff – and there was plenty left for the rest of the group too!
On Sunday, our Italian Language mandatory college credit students went on a field trip with the university to visit the Medici Villas of Poggio a Caiano and Artimino. This offered amazing insight into the lifestyle of its inhabitants, as well as, gorgeous frescos on the interior and views of the surrounding Tuscan countryside. The class has been studying vocabulary related to food and practicing ordering at restaurants, so students are always seizing opportunities to use these new skills during class field trips, and while exploring around the city at their leisure.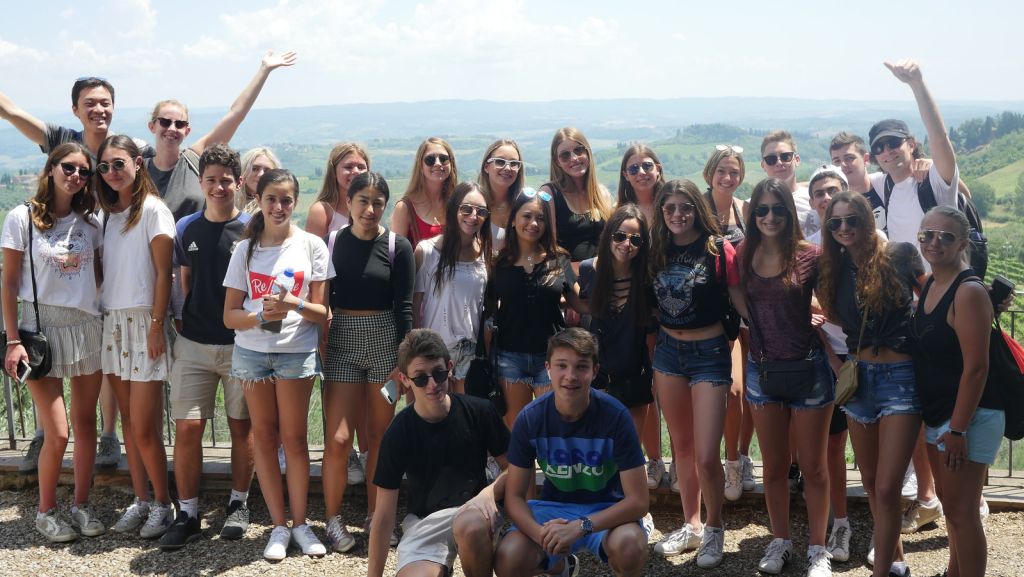 Our cooking students have began baking! Everyone is making their own bread by hand, and while waiting for theirs to be ready, are tasting other types. They have also started more challenging cooking endeavors, like making their own gnocchi from scratch. From a more theoretical perspective, the students have discussed what makes a quality olive oil and balsamic vinegar-so now they know exactly what to look for when they buy some at home.
International Business has focused on small, Florentine family businesses this week, which has been augmented by morning workshops and tours exploring local industries, such as high fashion boutiques and leather workshops. The class has also discussed how businesses are run behind the scenes and how cultural differences lead to variations between businesses all over the world.
On Monday evening, everyone enjoyed a relaxing pizza dinner in our pajamas while watching a movie at our residence. This week we covered some of Florence's must-sees, including climbing to the top of the Duomo for spectacular views over the city and a visit to the Uffizi Gallery, home of Bottecelli's The Birth of Venus. Our program's first celebrity encounter occurred this week when a few students ran into Bryan Dabo, midfielder for Florence's football team, ACF Fiorentina. Another group highlight was when our scavenger hunt activity ended in a four-way tie, leading to a congratulatory gelato trip to La Strega Nocciola- our favorite gelateria!
We are excited for this weekend's venture to Venice and the Leaning Tower of Pisa! Ciao for now!
The Westcoast Blogger
Want to learn Italian and live like a local? Take a look at our 21-day and 28-day Pre-College Enrichment programs in Florence!