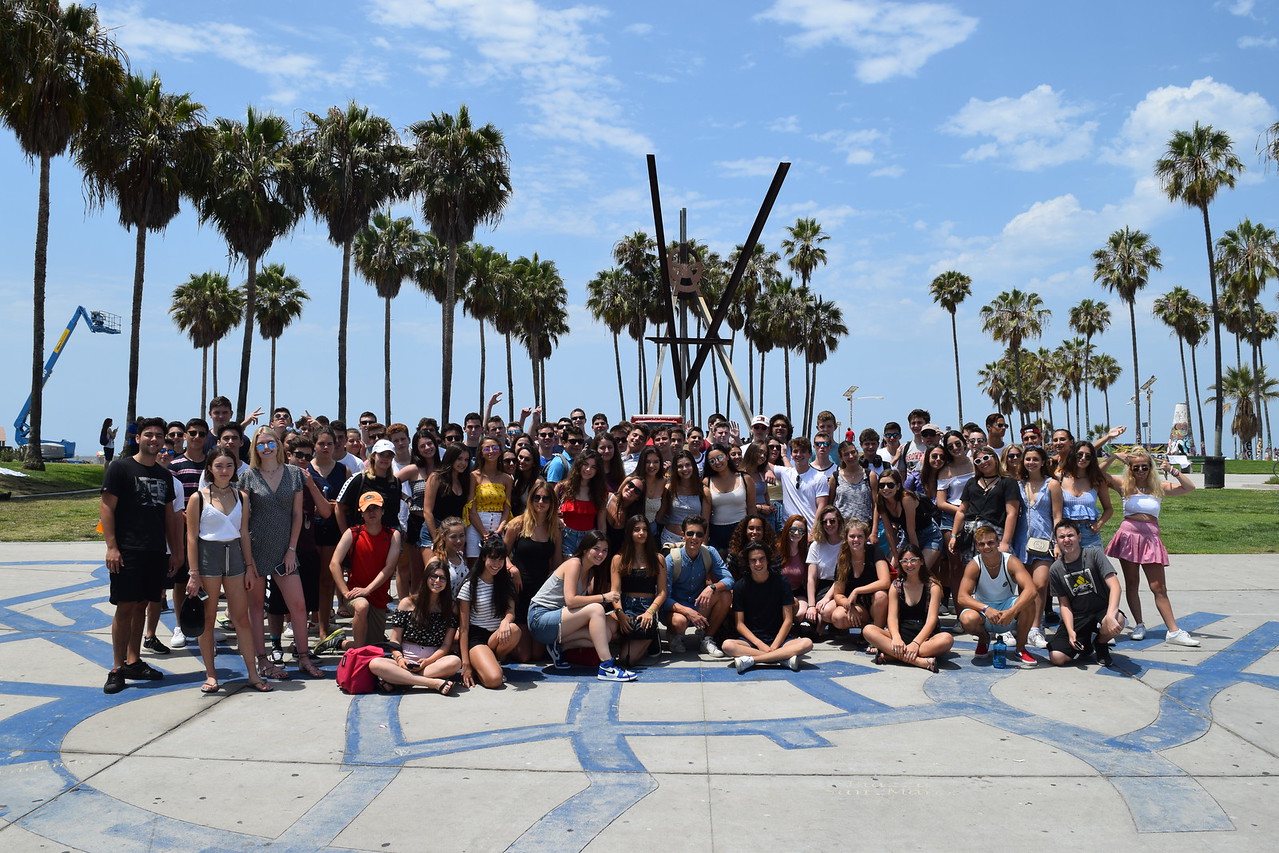 Wow, what a week here in sunny California! It's only been a few days since our last update, but so many noteworthy things have happened that we just have to share! After the Dodger's baseball game on July 4th, we returned to the dorms to get some well-deserved rest before class the next morning. Dinner that night was delicious and dessert was super sweet because we went to Diddy Riese. For those of you who don't know what Diddy Riese is, let me fill you in… Diddy Riese is an ice cream shop located in the heart of Westwood Village where you can find an incredible assortment of ice cream, cookies and shaved ice. Some students walked away with mixtures of lemon and cherry shaved ice. Others left with mouths full of giant ice cream sandwiches comprised of cookie dough ice cream delectably squished between two chocolate chip cookies. Yes, it was delicious!
Our 2018 program decided to take a trip back through time to the iconic 1970s. No bell bottoms? No problem! What better way to recreate the 70s than by going roller skating? Students donned the skates and took to the roller rink to go around and around, while disco lights and music abounded. Overall, this blast from the past was a great way to show off some skills and have fun!
Saturday morning began with an incredibly informative college workshop, then the Pre-College Enrichment program took a short drive over to Universal Studios Hollywood. Universal Studios was everything we hoped it to be. Every experience was fun-filled and engaging! The day started off with a studio tour of Universal's backlot, which introduced the group to some of the entertainment industry's most iconic sets, as well as, an awesome, new and immersive 3D experience.
After the tour, the students were able to explore the park, as some chose to explore the jungles of Jurassic Park and others wandered through Hogsmeade, the well-known marketplace from the classic Harry Potter series. There really is something for everyone and many students did their best to get to every section of the park, and many very nearly succeeded! The evening concluded with dinner at City Walk.
We're looking forward to Venice Beach and all that's still to come!
The Westcoast Blogger
Interested in studying in sunny California? Check out our Pre-College Enrichment courses!