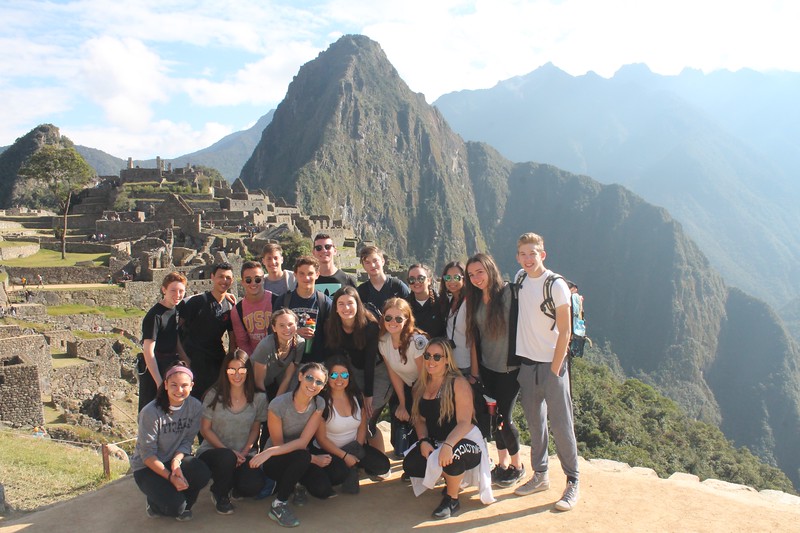 Last time we wrote, we were on our way to the Cachicata community, and that night was one for the books. Not only did we get to eat authentic Peruvian cuisine, but the small community there brought us closer together.  We sat around a campfire, sang various songs, discovered each other's hidden talents, and danced underneath the dark night sky. The magic of Peru has seeped into our entire trip, and it's evident by the vibrant smiles worn by all our trip members. Let's just say that we have a certain "altitude attitude" and it's full of #swag.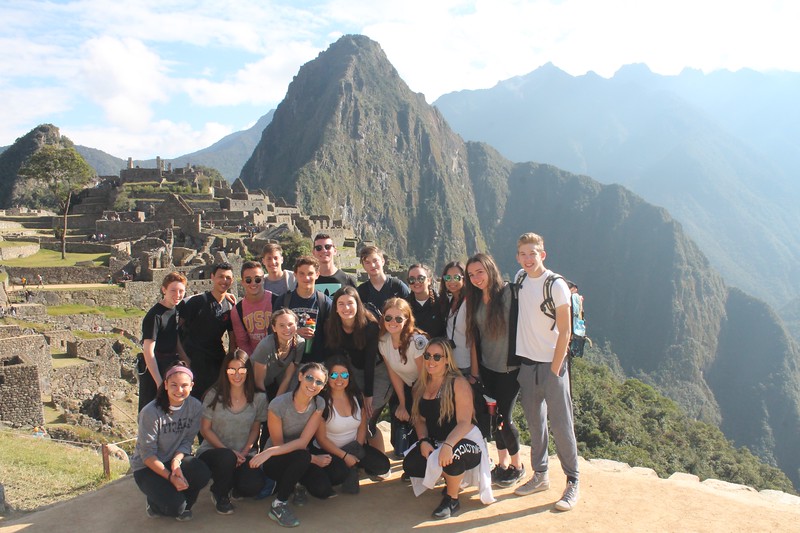 The following day, we all woke up to go white water rafting, and we looked like professional rafters in our wetsuits. With oars in hand, we hopped into our rafts and tackled the Urubamba River with our newfound "altitude attitude". Every stroke was in sync and the views from within the Sacred Valley were breathtaking. Steep cliffs line the valley, and in the far distance you can see a glacier sitting atop a tall mountain peak. Each rapid proved to be no match for our crew, and the rafting experience ended up being the perfect way to start our morning.
After rafting, we were able to go back to the Cachicata community and relax by playing some sports. Lots of us play soccer and volleyball back home, and we were able to showcase our skills amongst the stunning landscapes that surround the community. Our afternoon ended with a magnificent bike ride through the Sacred Valley. As we zipped through the hills, we truly saw how special Peru was and how the country has a unique culture. The openness of the land embraced us, and it's only fair to say that we were awestruck by its picturesque landscapes. Words really can't describe how glorious all of this was, and every trip member lauded the adventures we had in Ollantaytambo and the Sacred Valley!
So, how could our trip get better? Well first, we got to experience mud-brick making at the Cachicata community, which was a riot. First, we had trip members cutting pieces of straw that got thrown into a giant area of gooey mud, then we had to walk through the mud to mix in the straw! The straw functions as an adhesive and holds the bricks together, so, with mud oozing between our toes, we took giant globs and put the mud into brick molds. We made 110 bricks! It was pretty crazy, and everyone laughed when we finished and noticed that we were all covered in mud. It was a "mud-day" Monday, and it felt good knowing that these bricks were going to be used to make a new housing structure for the community!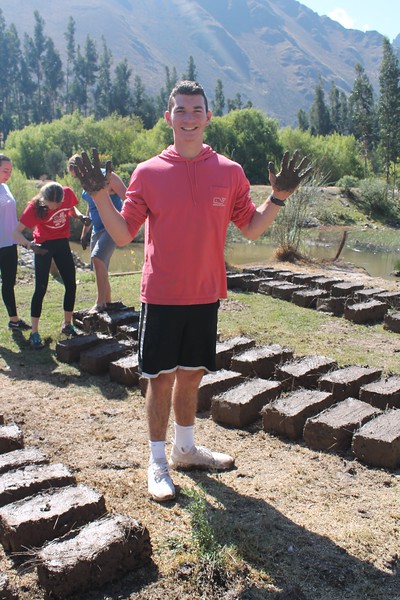 That night, we hopped on a train to Aguas Caliente and got ready for our ascension to Machu Picchu! Along the way, we captured some great shots for our music video by choreographing scenes at the train station. Who knew we were all so great at dancing? Dancing with the Stars has nothing on us! We really do have some special altitude attitude swag!  
Nonetheless, we all woke up at sunrise and made our way to Machu Picchu! There are moments when time stops, and seeing the wonders of the Incan civilization left us breathless. As we stood on the edge of the Incan terraces, a wave of emotion, beauty, and togetherness flowed over us. We made it here! Boulders weighing tons were laid in perfect columns and rows, and every picture that we snapped was remarkable. The moment when we're all just looking at this world wonder is one that we'll never forget!
Before we knew it, we found ourselves in Cusco, hours away from Machu Picchu. Can you believe that the Incans would hike that distance? We certainly can't imagine doing that by foot, but we can imagine doing it by horse because that's what we're doing tomorrow! All of us are thoroughly looking forward to horseback riding through the mountains of Cusco!
We're off to "horse" around and we'll be sporting our altitude attitude!
Ciao for now, and we'll touch base soon!
Until Next Time,
The Westcoast Blogger
Have the wonders of Peru piqued your interest? Learn more about our 11-day Peru Adventure, or 21-day Peru, Ecuador & the Galapagos Adventure!