Our final day in Paris felt like it was straight out of a movie! Touring the Palace of Versailles and walking through the famous Hall of Mirrors was a dream and the trip members loved snapping some selfies in this historic hallway. Exploring the magnificent garden and appreciating all the beautiful scenery is also a must!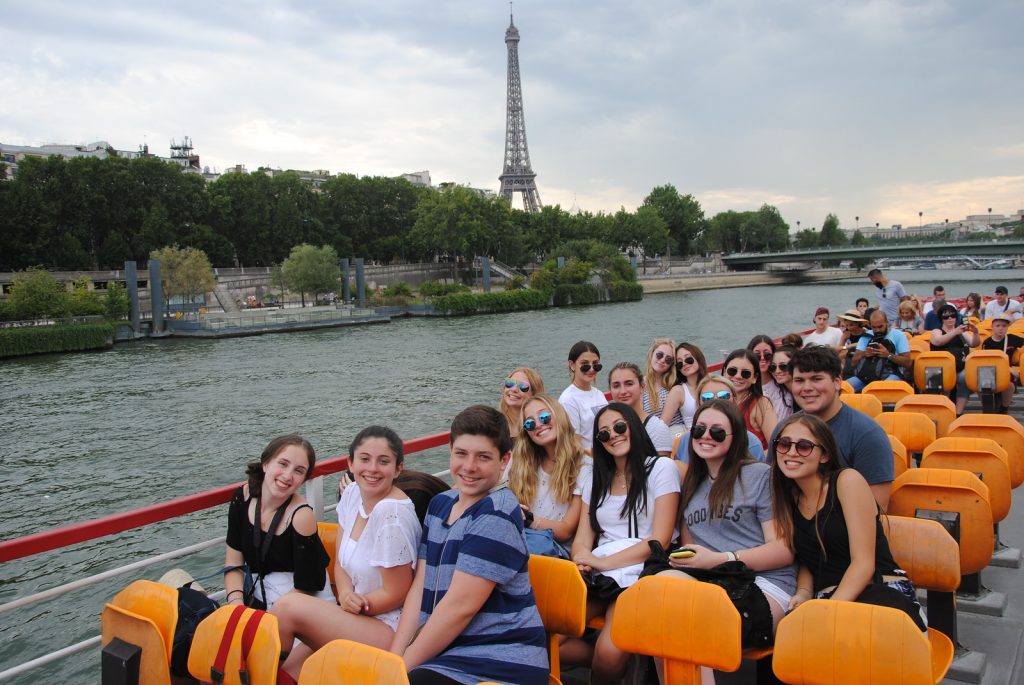 Later we visited the Montmartre area, which is perched on top of a hill overlooking the stunning Sacre Coeur. Our group enjoyed eating a dinner of crepes and gelato at the local Parisian bistros in the area overlooking the city! Concluding the evening with a climb up The Eiffel Tower, we experienced the spectacular sparkling lights that go off every hour. When the clock struck midnight, we sang Sage happy birthday and gave her a special moment at the top of Paris she will never forget.
Our next stop was Annecy, a small and charming French town with picturesque views of the mountains. While admiring the French countryside, Willow excitedly stated, "I think Annecy was definitely my favorite spot. I loved the bike ride going around the beautiful blue lake and seeing the swans and ducks. We were all just singing and dancing and having an amazing time!" Later everyone spent time together relaxing, playing games and going down a slide right into the lake!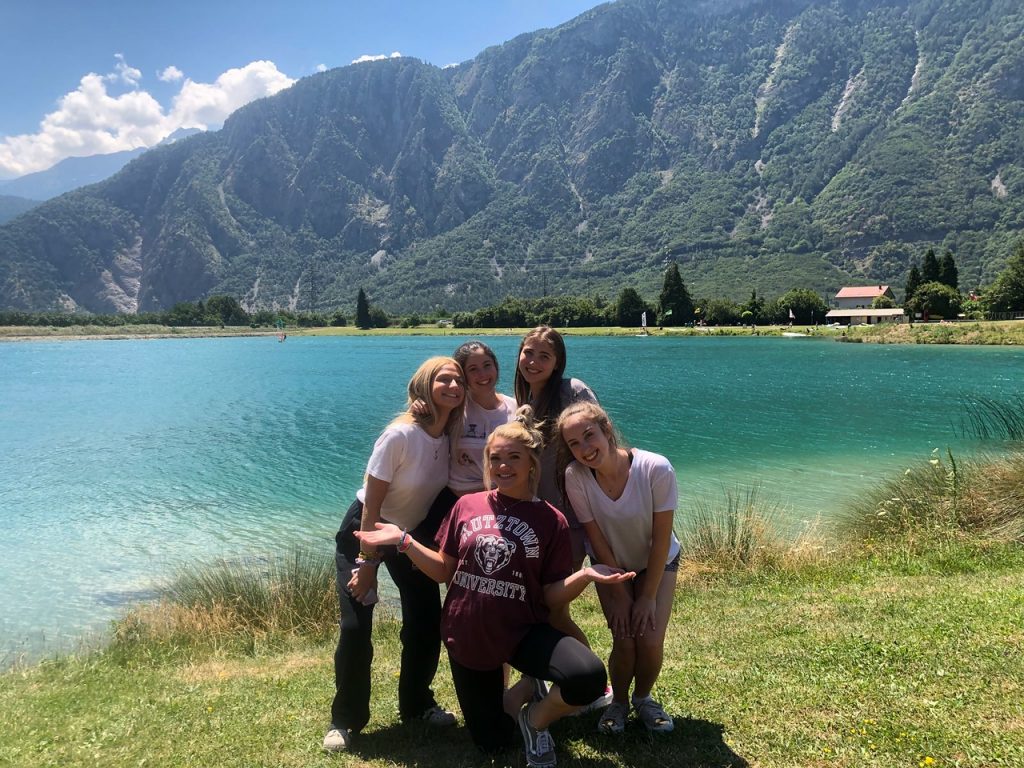 The next day all the trip members especially enjoyed white water rafting! Our dinners in town were always special because we liked sitting outside in the beautiful evening air, and even got to watch France win some World Cup soccer games. There was never a dull moment in Annecy, where the gelato was delicious and the small alleys and canals were so serene.
Zermatt was our next destination, and right away the trip members noticed how special it was. This Swiss village is full of beautiful chalets and lodges of various styles, all lined up along mountaintops and valleys. A stream with frosty glacier water flowed right through the middle of town and if you looked up anywhere, you saw the infamous Matterhorn, the highest mountain peak in Switzerland. We all loved taking a gondola ride to the top and some of us enjoyed skiing and snowboarding. The views were stunning and it felt like we were literally in the clouds! Hannah said, "One of my favorite things about Zermatt was being able to see the Swiss Alps and enjoying the view as we went up on the gondola. I think it's cool to see how a ski village like Zermatt is a different pace than a big city like Paris." Our trip had a blast at a teen disco where we danced the night away into the cool Switzerland air.
Until next time!
The Westcoast Blogger
Dreaming of skiing or boarding down the slopes of the Swiss Alps? See our 21-day and 30-day European Discovery trips!