La vie est belle! Life is beautiful!
Today brings us to a new country and new adventures as we're off to conquer the Swiss Alps! It's hard to believe that we're already on Day 11 of our European adventure. Time seems to move differently while on tour, going from flying past at lightning speed during times of fun or creeping by in quiet moments of reflection. Mont Saint-Michel and Saint Malo gave us an incredible medieval experience, whereas Paris and Annecy gave us an amazing taste of more modern French culture. Although, whenever you're in Europe, modern has a different meaning than back home.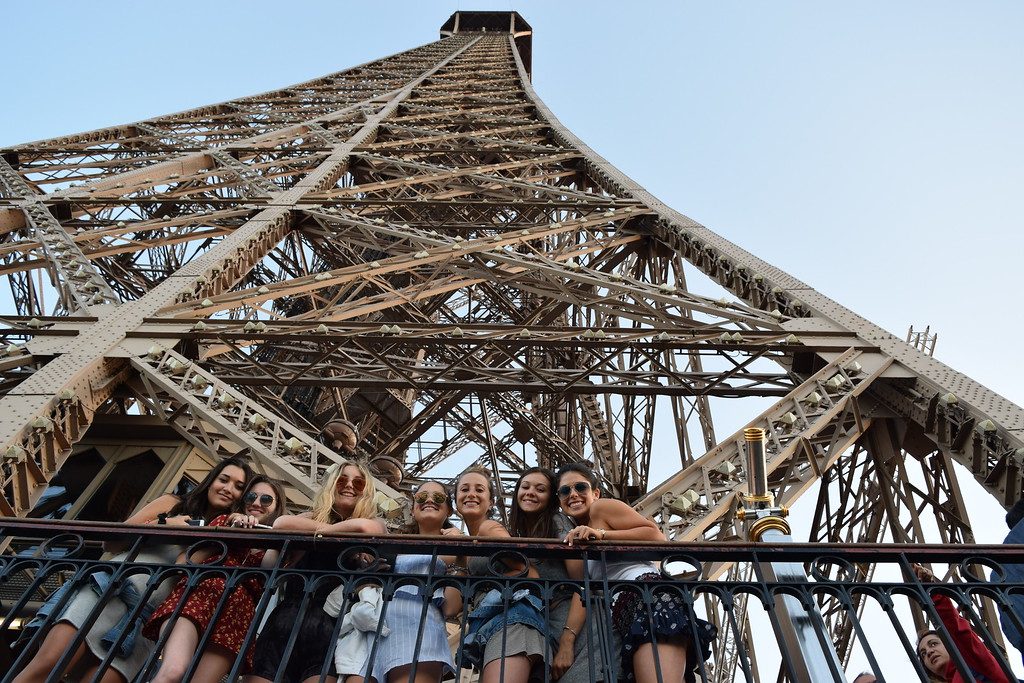 Our first taste of Paris was right in the heart of the city, visiting the lovely Notre-Dame de Paris. Approaching Île de la Cité on foot, we quickly found ourselves in front of the cathedral on a beautiful sunny afternoon just as the bells started to ring out. Soon after, it was time for dinner, so we headed to the Latin Quarter. With its lively atmosphere, immense amount of bistros, and wonderful gelato, it was a great welcome to Parisian life. We ended up settling into a quaint French bistro for a wonderful three-course dinner, followed by a sunset cruise along the River Seine. If Paris by day is beautiful, Paris by night is simply breathtaking! As the sun went down, the Eiffel Tower lit up, and the whole city came to life. When our cruise finished, we made our way back to the Latin Quarter for some crepes and gelato.
Following such an amazing start to our stay in Paris, expectations were high as we set off the next day. We got our thinking poses mastered in front of Rodin's The Thinker before setting off to storm the Palace of Versailles, stopping at a farmer's market on the way for some fresh fruit and the chance to try some new restaurants around the square. No one has an accurate count of how many pounds of cherries we consumed as a group! Our tour of the Palace of Versailles brought history to life, and our guide had stories to tell about each room. Right after our tour, it was time for dinner and karaoke, which was a great experience as everyone was ready to jump on stage and sing their hearts out.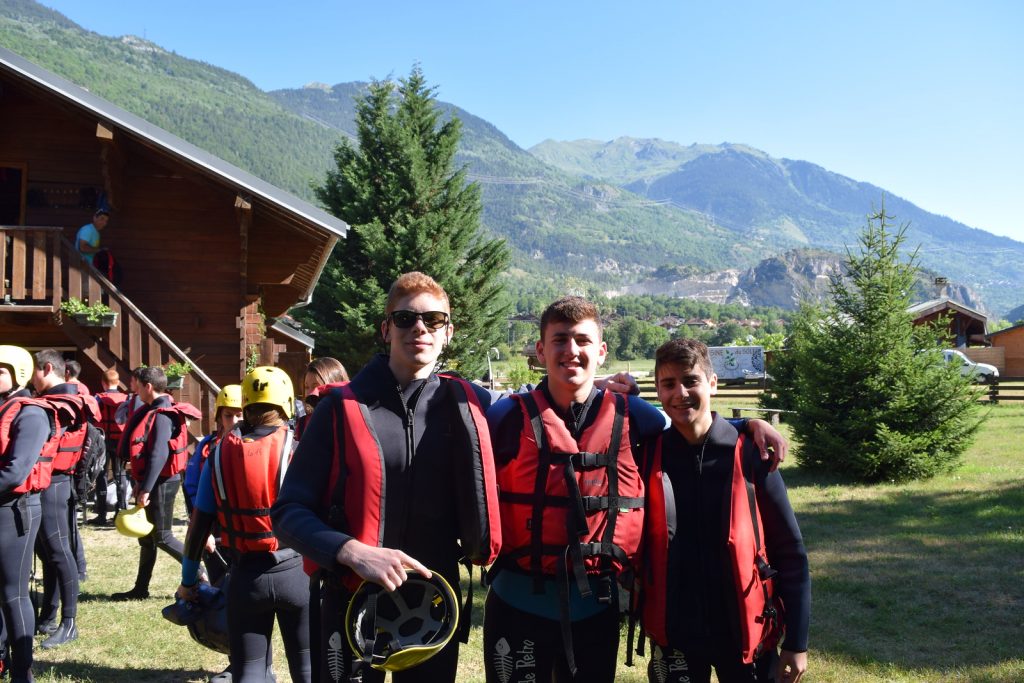 Our exploration of Paris continued with an introduction to the Mona Lisa and a tour of the Louvre, followed by a lesson in French driving as our driver, Robert, navigated the massive roundabout to get us to the Arc de Triomphe de l'Étoile. We had a brief photo stop and then we were off to Montmartre to take in the views from the top. And, of course, no trip to Paris would be complete without a visit to the Eiffel Tower, so to wrap up our Parisian stay, we climbed it to take in the sunset over this city we've come to love.
After the hustle and bustle of Paris, it was time to take a lesson from the French and slow things down a bit in Annecy. Known for its beautiful lake surrounded by the French Alps, we've come to realize how fortunate we are to be surrounded by such beauty everywhere we go. Whether it was the bike ride around the south end of the lake, catching some sun during an afternoon swim, rafting a mountain river, or just exploring the town, Annecy truly is a great place filled with friendly culture, warm welcoming people, and adventures for everyone.
Until Next Time,
The Westcoast Blogger
Does this type of stay in France interest you? Explore our 20-day and 28-day European teen tours and start planning your own adventure with Westcoast Connection. It will be the travel experience of a lifetime!