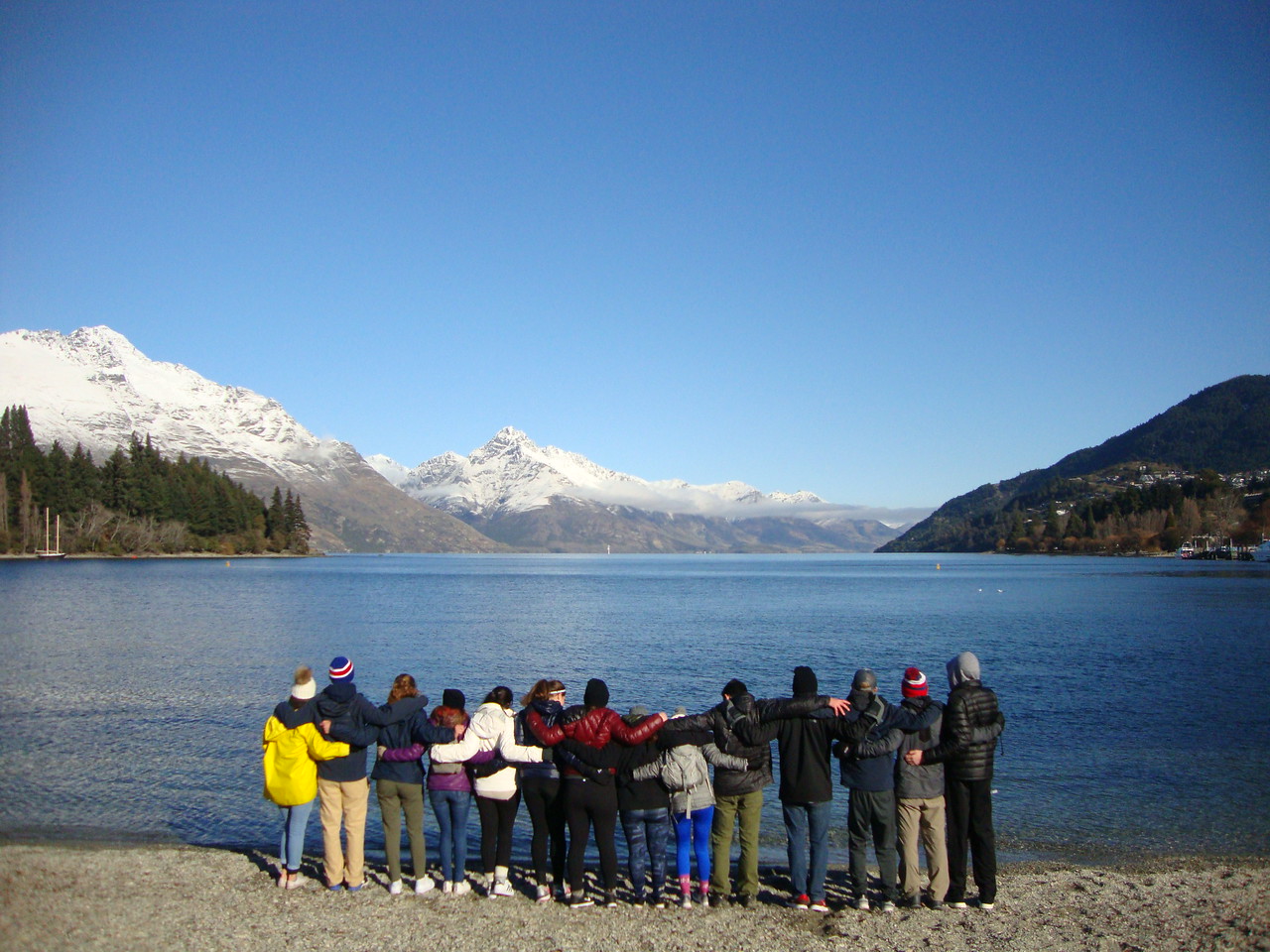 Kia Ora from New Zealand for the final time! We're all excited to make our way to Australia, but sad that our time in this wonderful country has come to an end already. We've loved our time here, exploring all the sheep, mountains, and adrenaline that New Zealand has had to offer on both the North and South Islands! We've also been passing our trip-member-of-the-day bucket hat off while holding our evening activities that consist of playing games, learning the details for the following day, and sharing our appreciation of one another. In the last week, Justin, Dana, Hannah, Lexi, and Owen have all worn the bucket hat as our T.M.O.D.s!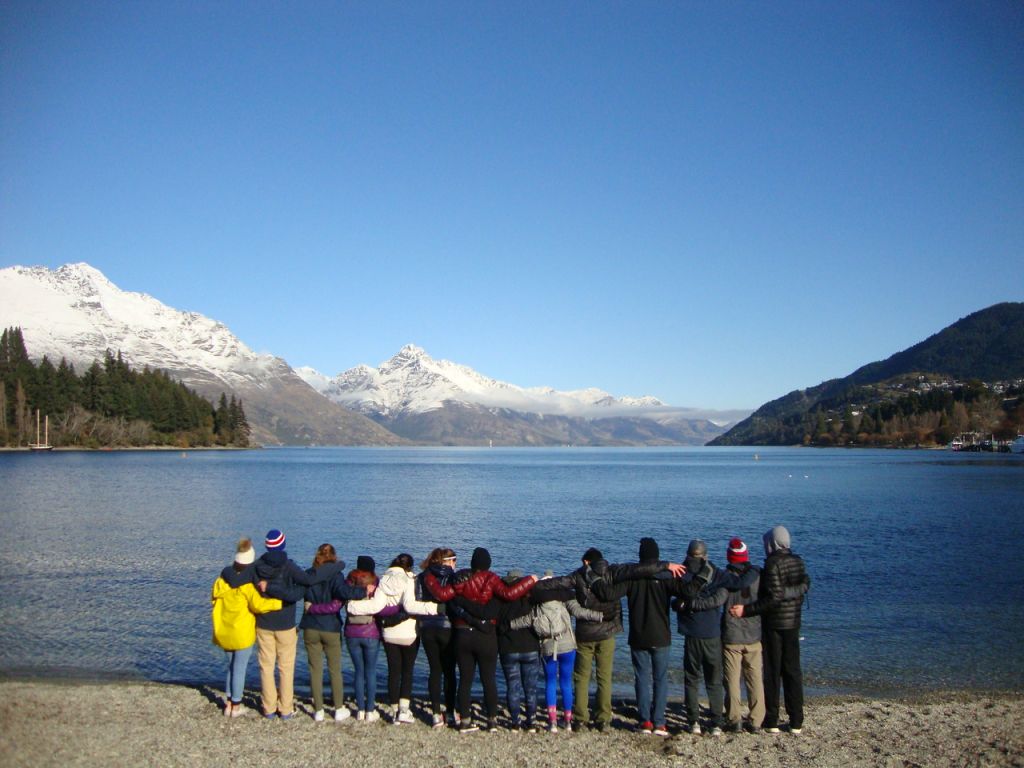 We woke up bright and early in National Park for a breakfast we may never forget! Before sunrise, our group took a bus up to the Tongariro Alpine Crossing, where we we made our way from the lava fields into the thick snow which had fallen in previous days. We attached our crampons and used our ice axes to navigate the snowy trail up to a summit of over 6,500 feet above sea level! After passing several alpine lakes, we ended our hike with a climb back to the van. We felt accomplished as can be that the entire group was able to finish all together, and our showers, hot tubs, and dinner were perfect ways to cap off such a rewarding day!
The next day, we began our road trip to Wellington, the capital of New Zealand. We stopped along the way to throw gum boots in the "gumboot-throwing" capital of the world, and our eyes were glued to the windows as we passed the beautiful countryside. Upon arriving to the capital city, we walked through town before a delicious dinner of burgers, salads, steaks, and hummus.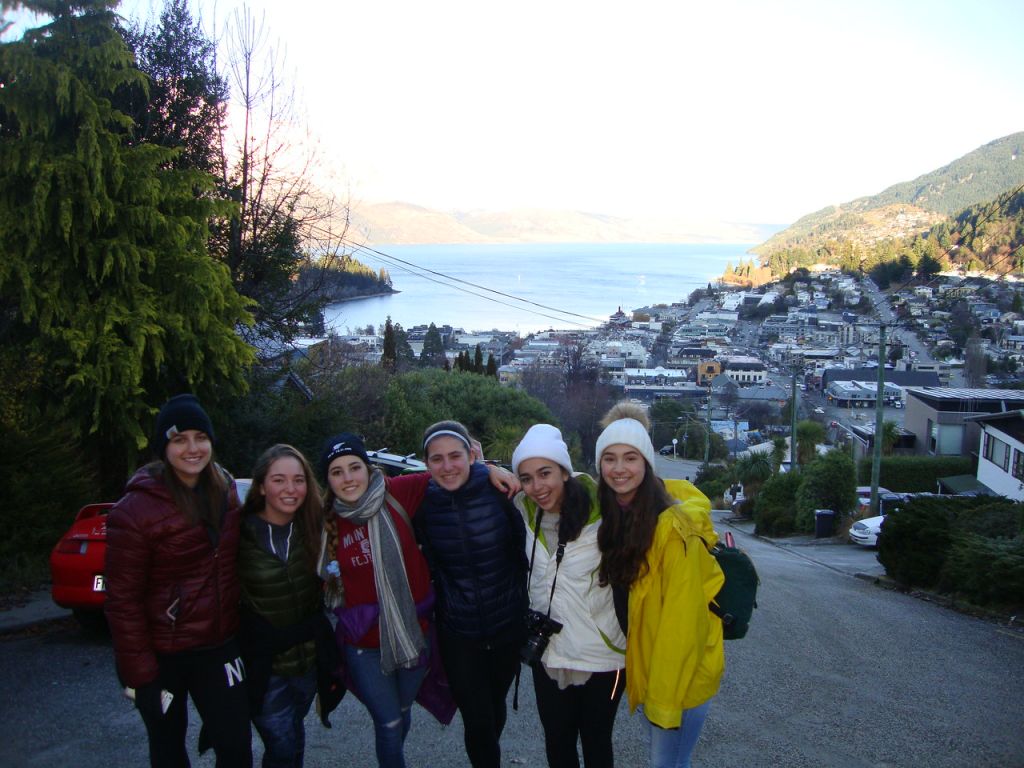 After having a blast in Wellington, we made our way to the South Island, where we were greeted with falling snow – welcome to winter! The skiers rented their skis and snowboards for the following day, and then we all had a hilarious roller-coaster meets laser tag experience called the Dark Ride.
We split into two groups. Along with staff member Shayelynn, six trip members spent the entire day skiing and snowboarding the fresh powder of the Remarkables ski resort outside of Queenstown. The non-skiers had a fun day of conquering an Escape Room, biking around the lake, and eating a delicious brunch of pancakes, eggs, and smoothie bowls! Everyone enjoyed sharing stories from their days over pizza and cookies in our hostel to end a wonderful day!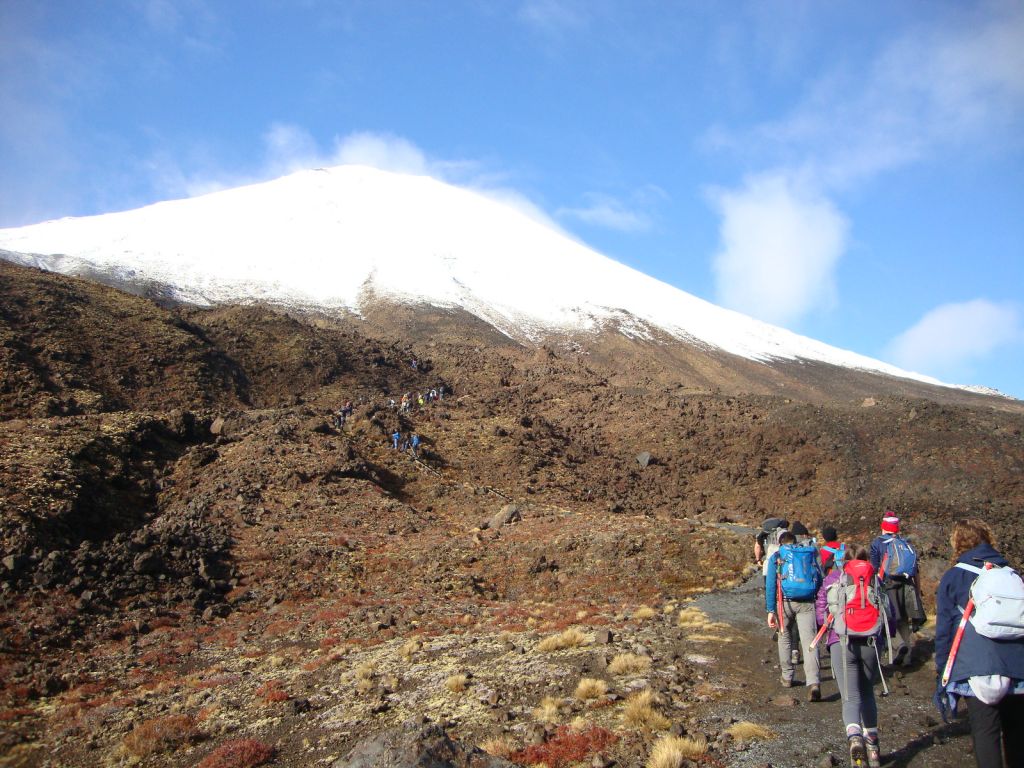 On our final day in Queenstown, we began the day by hiking up the Queenstown Walkway to get a great view of the village and lake, both of which are surrounded by the snowy southern Alps. Afterwards, we went to the famous restaurant Fergburger and, with lines stretching around the block, it was well worth the wait! After some games and pictures by the lake followed by a bit of free time, we all enjoyed the adrenaline rush of our jet boat ride that snaked through the canyons! To cap off our time in New Zealand, we took a gondola to the top of a beautiful lookout over the city for a beautiful sunset and  delicious buffet of sushi, steak, and dessert! What a great night to end our time in this wonderful country!
Until Next Time,
The Westcoast Blogger
Can you imagine exploring beautiful New Zealand with a bunch of new-found friends? Check out our 12-day tour of Australia, 14-day tour of New Zealand, and 23-day tour of both!