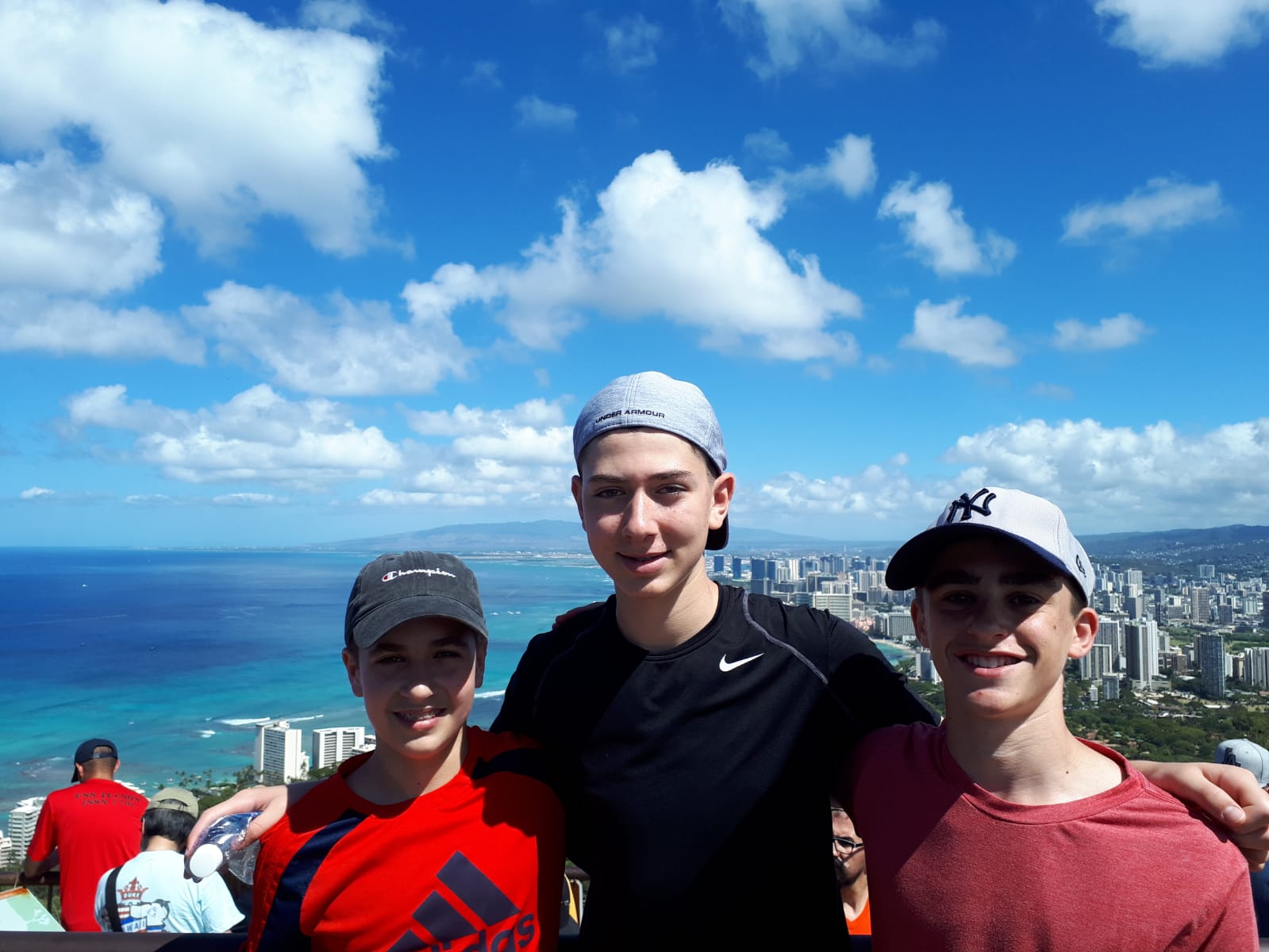 There's no better way to start off our next update than with our July 4th celebration! We landed in Maui just in time for the big event. Our ride to the hotel was along the coastline of the island and showed us the natural beauty of Maui. Lahaina's Front Street was jam-packed with patriotic festivities and an amusement-park-atmosphere with music, games and plenty of fun. The night ended with eating our gelato ice cream, while enjoying a jaw-dropping fireworks show sparkling above the ocean.
Our hiking adventure to the Twin Falls across the island took us through bamboo shoots and banana trees to freshwater falls. We all went for a cool dip and even found our own natural water slide. We were also lucky enough to stop by a turtle beach on the way back home where a bunch of enormous turtles were beached and taking a quick breather from the waves. We saw them flapping up and down the beach and reentering the ocean. Later that night at dinner, a Hawaiian musician played some hits for us on his ukulele. We decided to sing along in the restaurant, which put a great big smile on the musician's face.
Next up we had a 10-man banana boat waiting for us in the ocean at Kaanapali Beach. There was no better way to start our day than getting soaked on the water and going tubing on a banana-shaped floaty. That evening we were in for an absolute treat: the luau included a traditional Hawaiian feast where we were introduced to delicious island delicacies and entertainment. There was native dancing and singing performances throughout the night and we even went up on stage for a hula dance lesson and performed in front of all the luau guests. The night ended with a blazing hot fire torch act that kept all eyes wide open. We were amazed!
The Maui adventures ended with a snorkel cruise on the island's coast. After strapping on our fins, we all jumped into the water and became our own little school of fish. We saw this incredible ecosystem beneath, such as colourful reefs, exotic fish (Dory included) and a couple of sea turtles munching on the coral. By the end of our stay, we had all fallen in love with this beautiful and serene island: we had explored it's wilderness and truly felt embraced by the island's unique culture. Aloha and mahalo Hawaii!
Bonjour Canada, eh!
We are now on the west coast in British Columbia, where our Canadian adventure started off with a road trip to Whistler. Between the stunning valleys and lush forests, we are truly witnessing the beauty of mother nature on our journey. Shades of green from the woodlands on the mountain side and blues streams from the ocean running alongside our path. Our first stop was in Whistler Village, where Olympians from the 2010 Winter Olympics competed. We all had a great time exploring the village, full of Canadian shops and restaurants serving staple Canadian delicacies, such as poutine.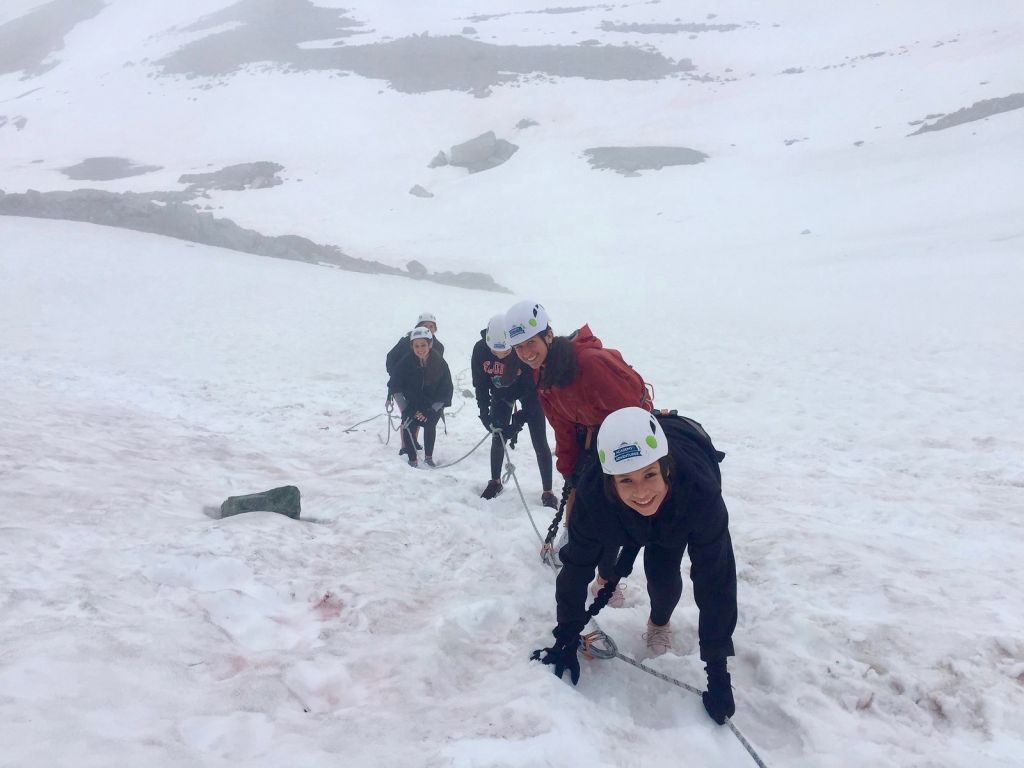 Our second day was full of adventure in Canada's backyard! We hopped onto a gondola which brought us through the peaks and valleys of Whistler mountain, while passing over Olympic ski hill runs. Some of us even saw a mama black bear and her three baby cubs! We arrived at our base camp for the day, Roundhouse Lodge, which is situated at 6069 feet. Then we hiked through glacier snow to the rock face of Whistler mountain for an incredible Via Ferrata rock climbing experience. Some trip members were lucky enough to see a marmot on the mountain! Our group also liked learning about the various rock formations in the area. It was a really special moment when we reached the summit – everyone was very proud of themselves as they took in the stunning scenery.
Back in Blackcomb, we spiced things up and had an epic bake off! After some auction wars, every team had acquired a different set of ingredients which they then used to make the best possible birthday dessert for trip member Sam. Our kitchens were filled with laughter as we rose to the challenge and showed off our skills. After Sam determined the winner, everyone indulged in our delicious masterpieces.
On our final day in Whistler, we cruised the area on mountain bikes and had a breathtaking tour of the Canadian Rockies on a bright summer day! The clear skies allowed us to see the tall standing trees, snow covered mountain tops and bright blue streams and waterfalls running throughout the mountain range.
Au revoir for now!
The Westcoast Blogger
Are you interested in amazing American and Canadian adventures? Check out our 20-day and 27-day trips!