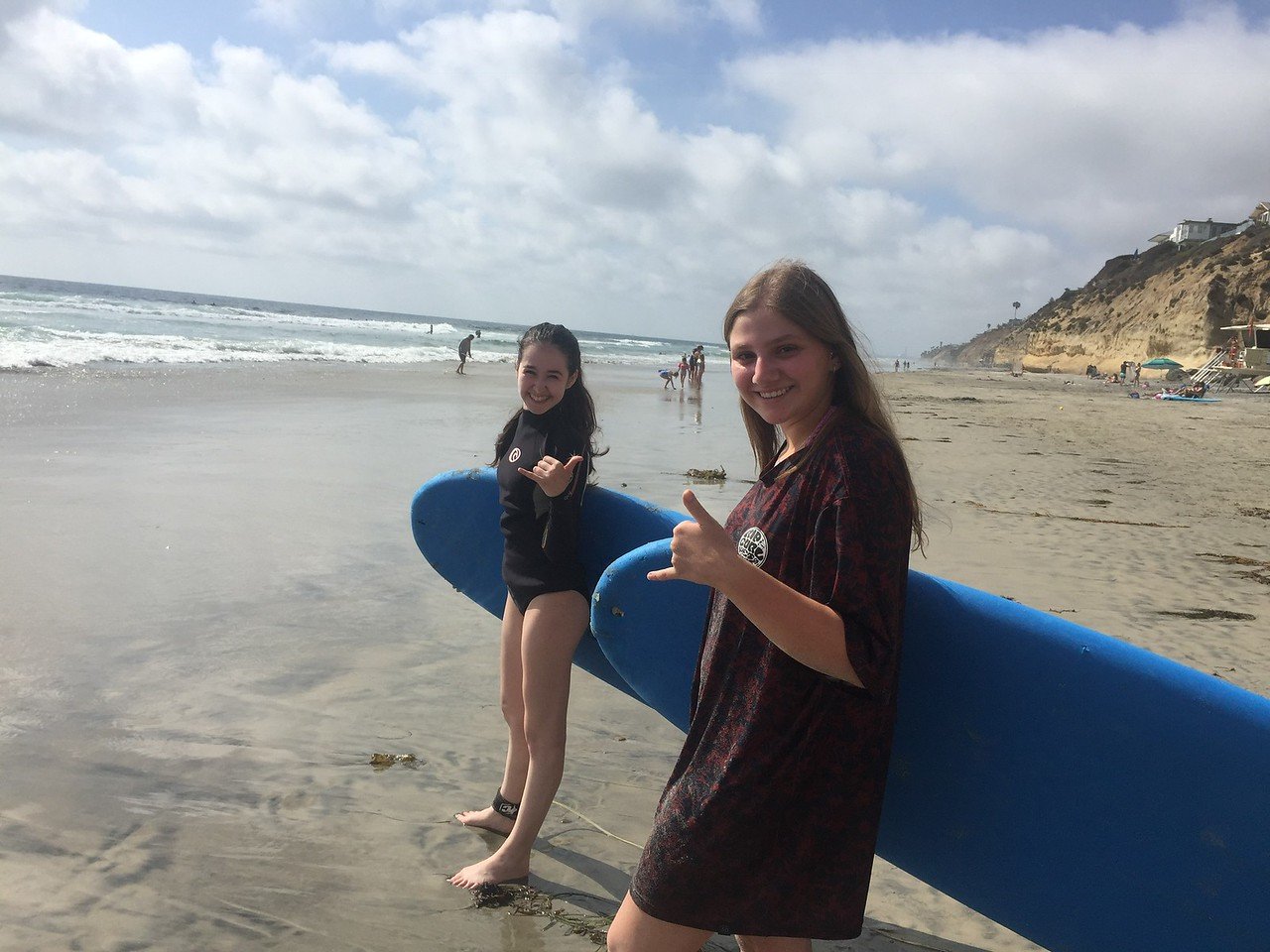 We left off last time on our way to whitewater rafting, which was truly a blast! A special shoutout to Joey for overcoming her fears and whitewater rafting li​k​e a champ! We took in our first sights in Los Angeles as we walked on the Hollywood Walk of Fame on our way to dinner. Our group also stopped to take photos of the famous Hollywood sign. We spent the next day at Universal Studios where we started off with an incredible studio tour. Everyone enjoyed learning about the ins and outs of films and T.V. shows, including how to make special effects such as flash floods and earthquakes. The tour led us through four acres of sets including Whoville from The Grinch and Wisteria Lane from Desperate Housewives. After a full day of rides (The Mummy was our trip's favorite) we had a group dinner at the Hard Rock Cafe. Afterwards, we explored the Universal City Walk, where the trip members enjoyed the bustling area and listening to a local singer.
The following day we went to the Museum of Tolerance, where our guide Doug had us all engaged in different interactive activities as we learned about world issues. We then moved on to the famous farmer's market featured in the Beach Boys song, H.E.L.P Is on the Way, where we indulged in a variety of cuisines and amazing fresh fruit. Hayden especially loved the "delicious" mango juice he had! We enjoyed the rest of our afternoon at the Grove and on Rodeo Drive where our fashionista trip members had a great time walking around! We spent our evening laughing at the Improv Comedy Club, and the comics even included some of our trip members in their set! Another trip highlight has been seeing one of their favorite actors, Gustavo from the TV show Big Time Rush perform.
The next afternoon, everyone had a great time at Venice Beach! We all enjoyed lunch and watching skateboarders and a breakdancing performance. Some of our trip members got to meet last year's star of The Bachelor, Nick Viall. Then we went back to the UCLA campus to use the pool, gym and outdoor courts for a friendly game of basketball. Our night was spent strolling along Third Street Promenade, with many trip members seizing the opportunity to take photos of the "perfect" sunset. We ended our night with a bird's eye view of the ocean and the Santa Monica Pier by riding the Ferris wheel!
Our last day in Los Angeles was meaningful, as we spent the morning volunteering at a local food bank. Every trip member was hard at work, sorting through food to feed families in need and after two hours, we sorted enough food to feed 9000 families! Afterwards, we set off to enjoy a magical time at the happiest place on Earth​,​ Disneyland! Our group enjoyed some amazing rides before witnessing the magical fireworks show, which concluded our time in Los Angeles with a bang!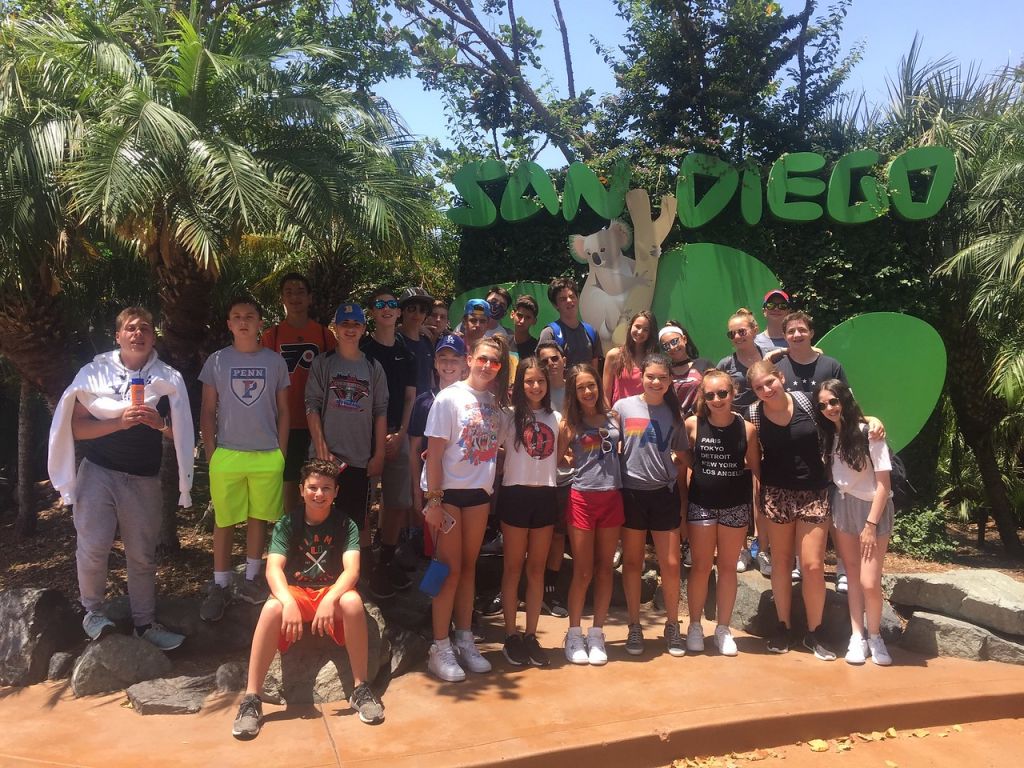 The group's next stop was San Diego, and upon arriving we toured the San Diego Zoo. Everyone loved seeing many animals, including: pandas, koalas, polar bears, flamingos and even a giant hippopotamus! Then for dinner, we went to Liberty Public Market​, a public market located on a former naval training base. There we indulged in foods from acai bowls, to poke bowls and handmade ice cream. At night we had a blast playing a fun game of laser tag and there was a special mention to Drew for winning the first game!
Our next day in San Diego was definitely one for the books, as we made our way to Seaport Village for a delicious lunch while taking in the beautiful waterfront views. Then it was off to the beach for an afternoon of surfing, which many trip members said was their favorite activity thus far! We ended the evening by playing Minute to Win It challenges.
We cannot wait to see what this last week in the canyons has in store for us! Next stop: Las Vegas, where we will be taking on the exhilarating stratosphere rides and celebrating Ethan's birthday!
The Westcoast Blogger
Do you want to spend magical nights in Hollywood? If so, read more about our 21-day Ultimate California trip!