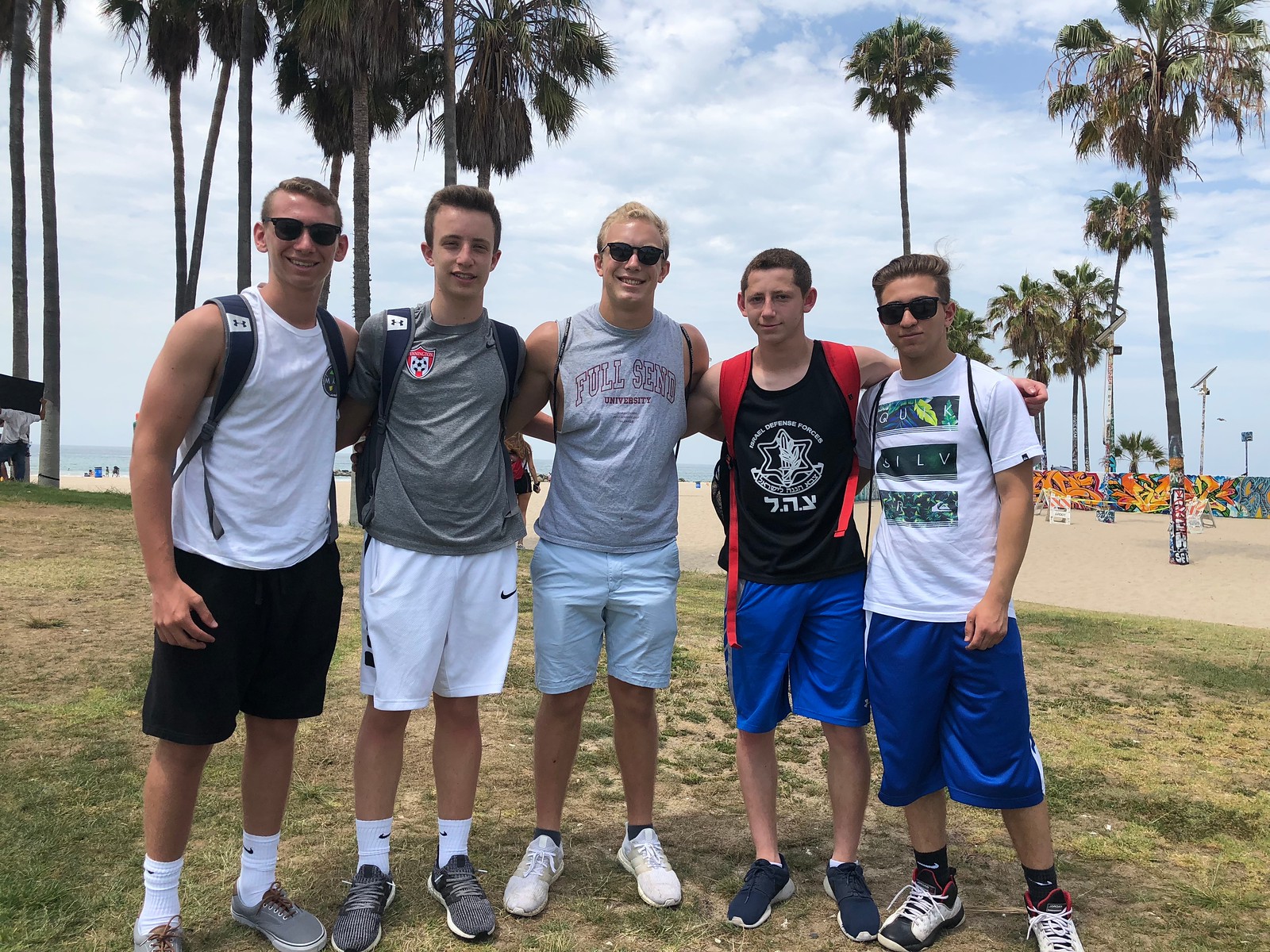 Hello everyone! We can't believe that we have only one week left together! We have just arrived in Vegas baby, and have so much to report from our last week! To say that our days in Los Angeles were incredible would be an understatement – we had the greatest time! We were all set for a visit packed with learning, sightseeing, laughing, and exploring. Universal Studios and Disneyland were two incredible adventures. At Universal, we learned all about movie-making magic on the studio tour, and got to experience some awesome and thrilling film-based rides and attractions in the amusement park. Our Harry Potter lovers got to taste Butterbeer and fly through the Hogwarts castle, fans of Despicable Me turned themselves into Minions, and our nerves were tested on the Jurassic Park and The Mummy rides. Our trip members discovered a hack to advance in the line quickly by learning each attraction's secret password! At Disneyland, we got to see all of our favorite movie characters during the Pixar Fest Parade, and ride everything from It's A Small World to Space Mountain. Disney's nighttime fireworks were a trip highlight for all.
No trip to L.A. would be complete without a couple of celebrity sightings. On CityWalk and at the Grove, some of our trip members saw and took photos with pro athletes Amir Johnson from the Philadelphia 76ers, and Dewayne Dedmon of the Atlanta Hawks. As cool as we thought that was, our entire trip topped that with a celebrity encounter on Rodeo Drive, complete with paparazzi! Famous YouTuber Logan Paul and actress Chloe Bennet took the time to say hi to and take selfies with many of us, and the footage was picked up by paparazzi outlets TMZ and The Hollywood Fix. And in case you missed the email that went out about this, here is the link –  https://www.youtube.com/watch?v=D8CX4CpMxmw.
Giving back at the Los Angeles Food Bank was a truly incredible experience for our trip. We learned all about the amazing work and strong influence that the organization has in the L.A. community, and were proud to do our part in helping those in need. Working together, we were able to sort and prepare meals for 16,000 people! Our learning didn't stop there – the L.A. Museum of Tolerance was an important visit for every one of us. We had the opportunity to learn about many worldwide and historical events, and take the time to reflect on how we can all share responsibility and make a difference in our world.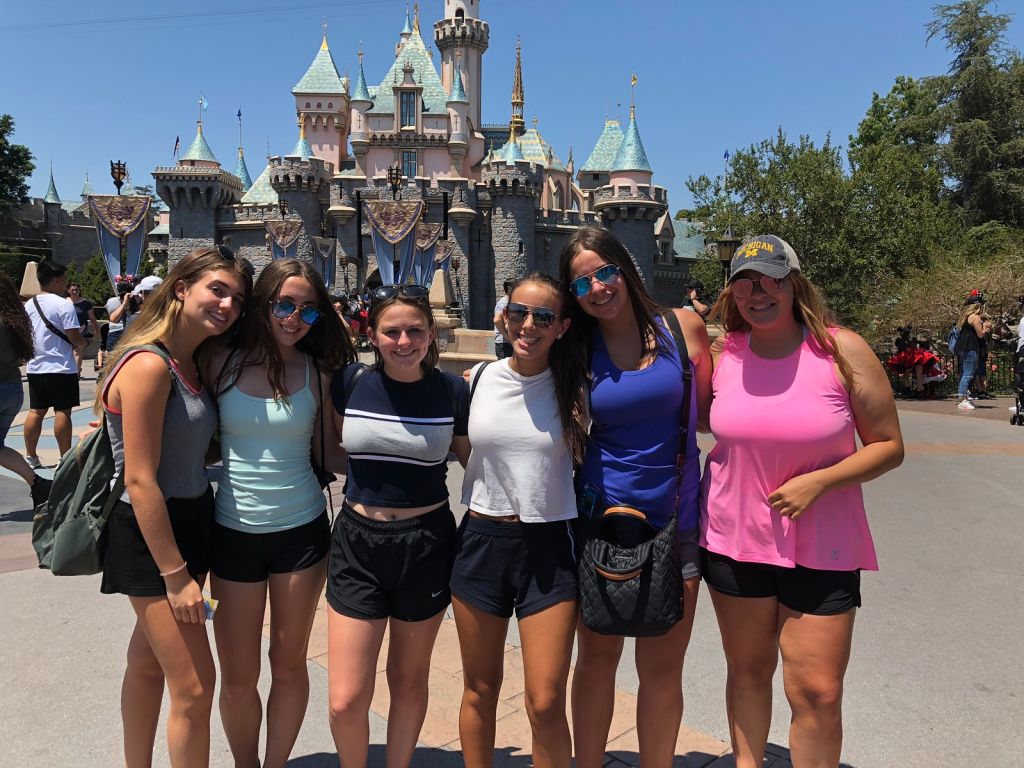 San Diego was one of our  favorite destinations. First stop was surfing on the coast of Moonlight Beach! Many of our trip members had never "hung ten" before, and dude, we were gnarly! Almost everyone (staff included) were able to get up on the board and ride the waves with ease. Our day at the San Diego Zoo was truly incredible. After taking a tour of the park, we all split off to find our favorite animals and complete our trip challenge, an A-Z photo scavenger hunt. Big congrats to Eric and Shayna for winning!
Our trip has gone worldwide this week, thanks to Bastille Day and the World Cup! The final match was extra special to us, thanks to Mathis, our trip member from Paris. We celebrated on July 14th by listening to French music, and on Sunday, we spent the morning watching plays and calling out scores until finally, France brought home the cup!
We had such an awesome week making our way through California. We only have one week left together, and we think it will be our best yet!
The Westcoast Blogger
Do you want to experience a golden state of mind? Read more about our 28-day Californian Extravaganza!